Lincoln Calling has announced its 2019 lineup.
In its 16th year, the five-day festival will feature headliners including soul singer Lee Fields and the Expressions, singer-songwriter Soccer Mommy, singer/rapper/producer TT the Artist, indie pop trio Bad Bad Hats and more.
Lincoln Calling will take place at multiple downtown venues from Sept. 18 to 22. The festival typically involves hundreds of acts, many of them local musicians.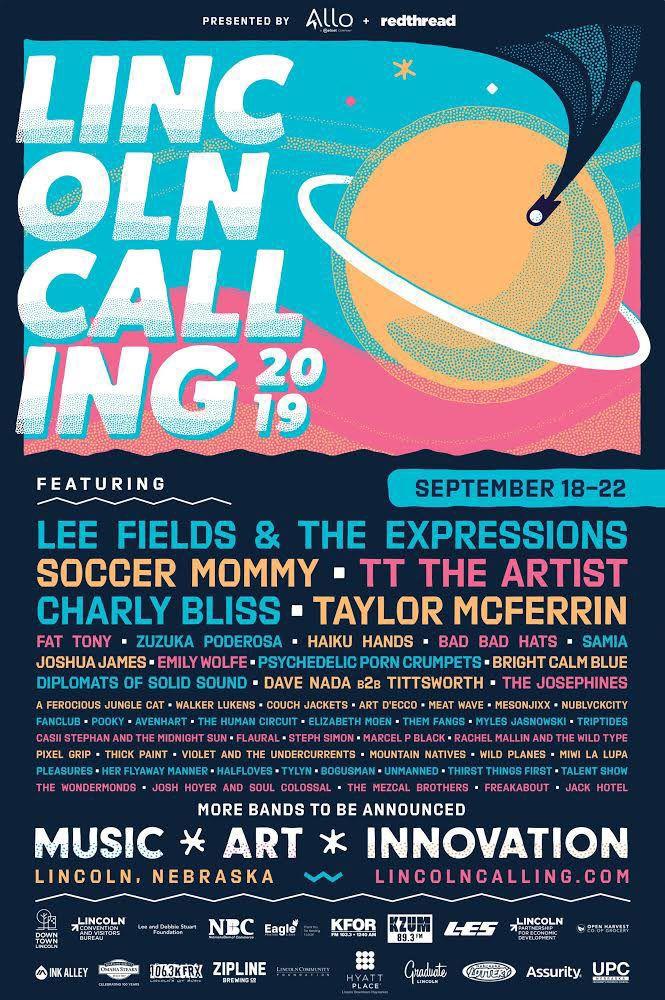 More bands will be announced soon, and a partial lineup includes:
Lee Fields & The Expressions
Soccer Mommy
Taylor McFerrin
Charly Bliss
Dave Nada / Jessie Tittsworth
TT the Artist
Samia
Fat Tony
Zuzuka Poderosa
Haiku Hands
Bad Bad Hats
Emily Wolfe
Diplomats of Solid Sound
Psychedelic Porn Crumpets
The Josephines
Bright Calm Blue
A Ferocious Jungle Cat
Walker Lukens
Couch Jackets
MEAT WAVE
Art d'Ecco
Mesonjixx
NUBLVCKCITY
Fanclub
Violet and the Undercurrents
Steph Simon
Marcel P Black
Josh Hoyer and Soul Colossal
Elizabeth Moen
Casii Stephan and the Midnight Sun
Rachel Mallin and the Wild Type
Pixel Grip
Freakabout
Pooky
The Human Circuit
Them Fangs
Myles Jasnowski
Triptides
Flaural
The Mezcal Brothers
Thick Paint
The Wondermonds
Miwi La Lupa
Mountain Natives
Pleasures
Tylyn
Wild Planes
Her Flyaway Manner
Halfloves
Bogusman
Unmanned
Thirst Things First
Jack Hotel
Talent Show
Our best concert photos of 2019
Relive your favorite local shows with some of our best photos.