We think of the best time for music as summer.
It's when new music is out, and everyone competes to have the song of the summer. It's when the bands are on tour, crisscrossing the country to play a club near you.
Well, guess what? The summer touring season stretches well into the fall, too. After the next couple weeks of summer, we'll rock out with Blink-182, jam with Social Distortion, party at the Shadow Ridge Music Festival and hear some classics by Steely Dan.
Then fall is here, and we can rock with the influential Melvins, hear the essential pop of Phil Collins, stomp your boots with Miranda Lambert, sing along with Guns N' Roses and say farewell to Slayer.
There are dozens and dozens of concerts big and small, loud and quiet, pop and rock, country and metal.
These 30 shows are the ones I'm most excited about.
Sign up for the Go newsletter
This complete guide of local music, movies, dining and entertainment will have you weekend ready.
Sept. 6: Shadow Ridge Music Festival
Head west to Omaha's Shadow Ridge Country Club to see an epic show featuring a whole bunch of '90s alternative rock favorites: Violent Femmes, Soul Asylum, Matthew Sweet and The Millions.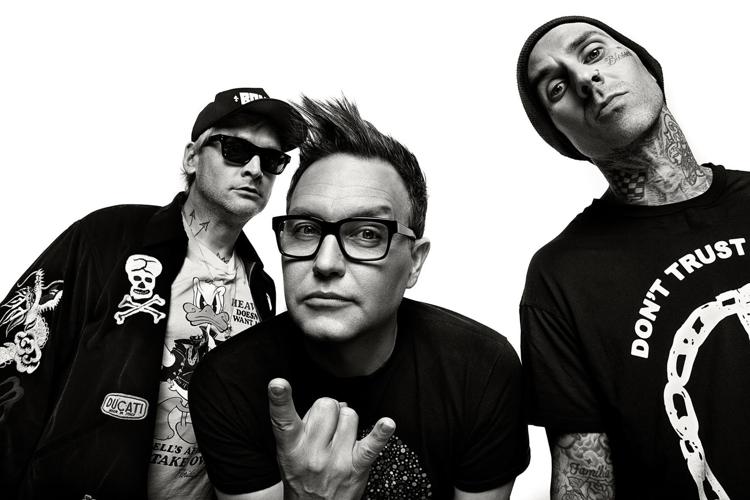 Sept. 7: Blink-182 — Stir Cove
Better ask around for a ticket. This one is sold out. It has been awhile since the pop-punk trio has been to town, and the band has a new record, "Nine."
Sept. 8: Steely Dan — Pinewood Bowl
"Hey Nineteen." "Do It Again." "Time Out of Mind." "Peg." "Reelin' in the Years." Steely Dan is still at it with those songs and lots more. Though Walter Becker died a few years ago, Donald Fagen is continuing on with the group.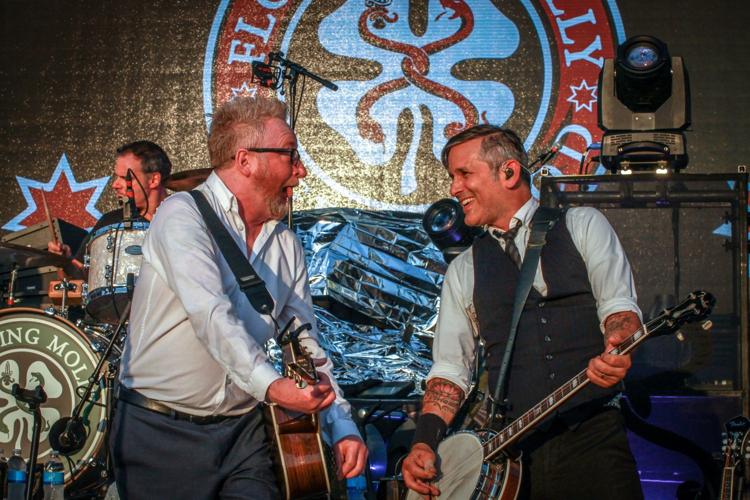 Sept. 11: Flogging Molly, Social Distortion — Stir Cove
A whole lot of punk rock is going to echo out from Council Bluffs when these two bands come to town to rock Stir Cove together.
Sept. 15: Interpol — Holland Performing Arts Center
The "Obstacle 1" indie rock three-piece has long been beloved by fans and critics, and its new album, "Marauder," has even more jams.
Sept. 20: Mike Watt + The Missingmen — Reverb Lounge
Mike Watt is one of the best bassists of all time. And he's been in the Minutemen, The Stooges and Firehose, among many others. Now with punk trio the Missingmen, Watt is back rocking again.
Sept. 23: Fruit Bats — Slowdown
For more than 20 years, Eric D. Johnson has led this indie rock outfit and produced lovable songs such as "When U Love Somebody," "Humbug Mountain Song" and "Ruminant Band."
Sept. 23: Melvins — The Waiting Room Lounge
They're back. At The Waiting Room, at least. You see, the Melvins never really left. They've been playing their particular brand of sludgy punk rock for more than 35 years, and they're going to rock Omaha once again.
Oct. 1: The Doobie Brothers — Orpheum Theater
They're rock 'n' roll legends. Songs such as "Listen to the Music," "Long Train Runnin'," "What a Fool Believes," "China Grove" and "Black Water" have fueled a career that includes Grammys, platinum albums and millions of fans.
Oct. 2: Titus Andronicus — The Waiting Room Lounge
Lofty lyrics and hard-hitting punk rock come together when Titus Andronicus (yes, named after the Shakespeare play) plays music. The band's latest album, "An Obelisk," hits your ears fast and hard, and it's very, very good.
Oct. 4: Bowling For Soup, Less Than Jake — Slowdown
Do you love oughts-era pop-punk and ska? This is the show for you. Two stalwarts of the era will team up for one crazy night.
Oct. 4: Mac DeMarco — Sokol Auditorium
Mac DeMarco is crazy talented. He's a great songwriter. He plays all kinds of instruments. (He can shred!) He can sing. And he does it all on a new album, "Here Comes the Cowboy."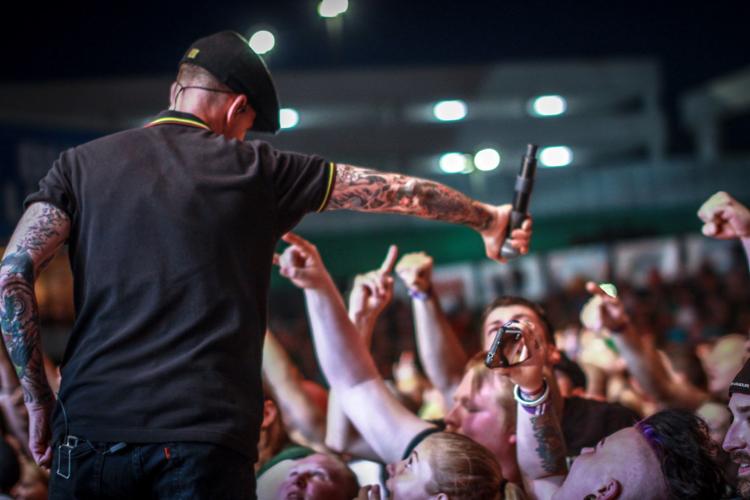 Oct. 4: Dropkick Murphys, Clutch and more — Westfair Amphitheater
This year, 89.7 The River is holding a new fall music festival: Mega Fest. And it's packed with rock bands including the Dropkicks and Clutch, as well as The Interrupters, Fever 333, Hatebreed, The Urge and lots, lots more. It's going to be a fun day.
Oct. 10: Descendents — Bourbon Theatre
This punk rock band has been a favorite for more than 40 years, and they're about ready to release a new record, something special considering they've always done things their own way and released a total of only seven records.
Oct. 11: Phil Collins — CHI Health Center
Omaha is one of the few places where "In the Air Tonight" pop singer Phil Collins will stop this year on his successful "Still Not Dead Yet" tour. You'll hear songs such as "Against All Odds," "Another Day in Paradise," "I Missed Again," "Follow You Follow Me" and "Easy Lover."
Oct. 11: Miranda Lambert — Pinnacle Bank Arena
When the country star comes to town, she'll do so with her own host of hit songs ("Over You," "The House That Built Me," "Mama's Broken Heart," "White Liar" and many more) as well as her oeuvre with the country supergroup Pistol Annies.
Oct. 12: Blue October — The Waiting Room Outdoors
Have you ever seen a show outside in Benson? They block off Military Avenue, turning the whole block into a perfect little outdoor venue. This time, Omaha favorites Blue October will provide the entertainment.
Oct. 14: Lucy Dacus — Slowdown
Whether she's playing solo or with her band, Boygenius, Dacus is a real talent. The singer-songwriter's latest album, "Historian," is fantastic.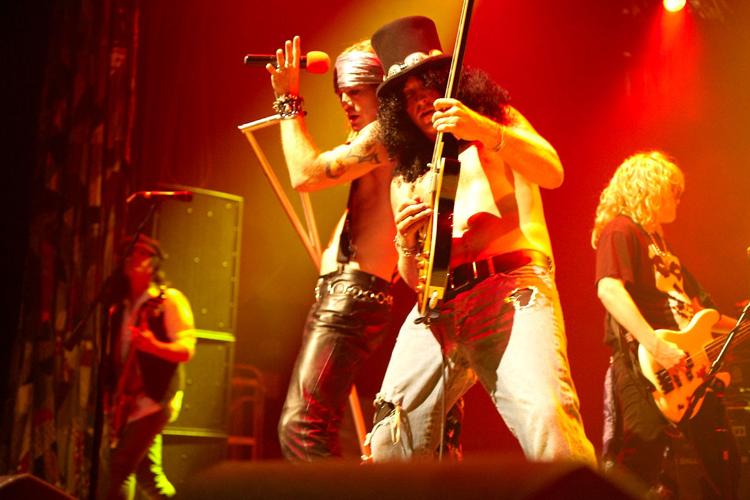 Oct. 15: Guns N' Roses — Pinnacle Bank Arena
They're back. Axl Rose, Slash and Duff McKagan constitute a large portion of GNR's classic lineup, and they'll be in Lincoln to play classics such as "Welcome to the Jungle," "Sweet Child O' Mine" and "November Rain."
Oct. 17: Nelly — Ralston Arena
Three words: Shake. Ya. Tailfeather.
Oct. 19: Incubus — Orpheum Theater
You remember Incubus from their funk-infused turn-of-the-century alt-rock. And though they've released music since then — 2017's "8" was wonderful — they're going to revisit 1999's "Make Yourself" for its 20th anniversary and play the record in its entirety.
Oct. 22: Justin Townes Earle — The Waiting Room Lounge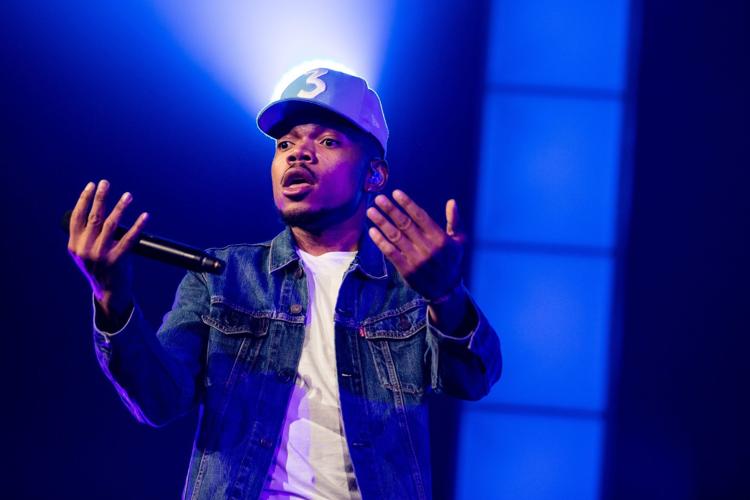 Whatever he does, Justin Townes Earle is worth listening to. His latest, "The Saint of Lost Causes," is "far-ranging and fueled by both empathy and rage," according to NPR. Sign me up.
Oct. 27: Chance the Rapper — CHI Health Center
The last time we saw Chance in Omaha, his concert was an epic celebration. Expect no less when he comes to town again, this time with unflappably bright new songs about love that are centered on the rapper's recent marriage.
Oct. 29 & 30: Tiffany — The Waiting Room Lounge and Bourbon Theatre 
We all remember pop sensation Tiffany: red hair, "I Think We're Alone Now," a mall tour and a hit cover of a Beatles song. And she's back, this time playing back-to-back nights in Omaha and Lincoln.
Nov. 6: New Found Glory — Slowdown
New Found Glory specializes in two things: singalong pop-punk anthems and covers of famous movie songs. You'll get both on this tour, which follows the release of a new "From the Screen to Your Stereo" album.
Nov. 7: Cannibal Corpse — The Waiting Room Lounge
Wear earplugs. It'll be loud when the epic death metal group crams its massive sound into the relatively tiny Benson rock club.
Nov. 8: John 5 — Sokol Auditorium
For years, John 5 has served as the guitarist for David Lee Roth, Marilyn Manson and (these days) Rob Zombie. But he also has 10 solo albums. Go see him run wild at this show.
Nov. 18: Slayer — CHI Health Center
They're saying goodbye. The thrash metal pioneers are playing one of the last shows of their farewell tour at Omaha's arena, so this one might fill up with Slayer fans from near and far.
Nov. 20: Wilco — Orpheum Theater
For the first time in a decade, Wilco will play Omaha. Fans of the beloved indie rock band will be out in force for this one.
Nov. 26: Third Eye Blind — Orpheum Theater
You've been singing along with "Semi-Charmed Life" for more than two decades. (I've been singing it, too.) And now the pop-rock band is back with a new album, "Screamer."
Our best concert photos of 2019
Relive your favorite local shows with some of our best photos.