This article was originally published in 2018.
It was an utter flop, critically and commercially. It competed against "Jurassic Park" and failed, and it came and it went and — at least at first — it didn't even make much of an impression at Blockbuster. Just another '90s movie fading into obscurity.
And yet over the past 25 years, "Hocus Pocus" has gone from dud to afterthought to perennial favorite.
These days, "Hocus Pocus" is to Halloween what "A Christmas Story" is to Christmas — a movie that effectively claimed a holiday because it's on TV so damn much.
As with "Christmas Story," constant repetition has turned "Hocus Pocus" into one of those movies where people know every line. This October alone, Freeform is playing the movie 28 times, including an all-day Halloween "Hocus Pocus" marathon. The channel also recently held a 25th anniversary bash that brought back the cast — including stars Bette Midler, Kathy Najimy and Sarah Jessica Parker — to celebrate the film's bewitching legacy.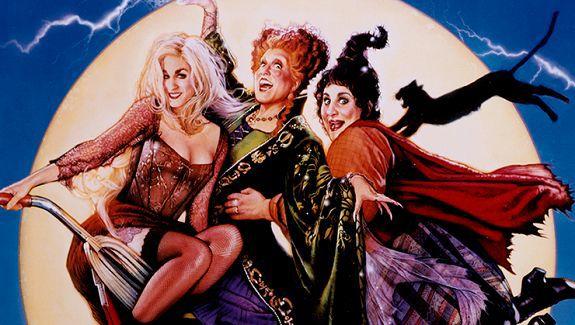 Few movies have known that kind of comeback. 
The reasons for its rise are numerous. It is, for starters, a much better movie than the bad reviews suggested. But it also owes much to national trends in media and retail that took place through the '90s and '00s. The legend of "Hocus Pocus" grew along with the children who grew up watching it and the evolving ways in which they watched things.
Thus, the way "Hocus Pocus" became a cult classic is extremely millennial.
Because we millennials don't make our cult classics at midnight movie shows. Instead, we harness the power of basic cable, home video and the Internet to immortalize the things we like.
This is the story of how we helped turn a summertime flop into the ultimate Halloween movie. In honor of the movie's 25th year, here's a rundown of the film's initial failure and belated success, followed by a bit of "Hocus Pocus" lore even die-hard fans might be unaware of.
Why it failed
"Hocus Pocus" was a summer release.
Which is really weird in hindsight and helps explain why it fell on its face at the box office. It opened on July 16, 1993, and came in at No. 4 at the weekend box office, behind "The Firm," "In the Line of Fire" and, in its sixth week, "Jurassic Park."
"Hocus Pocus" ultimately grossed $39.5 million on a $28 million production budget, which means that, after marketing costs, it lost a lot of money.
Reportedly, Disney dumped "Hocus Pocus" in July instead of October so it wouldn't compete with another Disney release, "The Nightmare Before Christmas."
But "Hocus Pocus" is simply not a movie you watch in July.
To the uninitiated, the film is about three witches, the Sanderson sisters, who are reawakened after 300 years by a couple of kids goofing around on Halloween night. The Sandersons scheme to steal the souls of Salem's children, as they struggle to acclimate to the new world. The movie also features a talking black cat, a musical number and Garry Marshall dressed as the devil.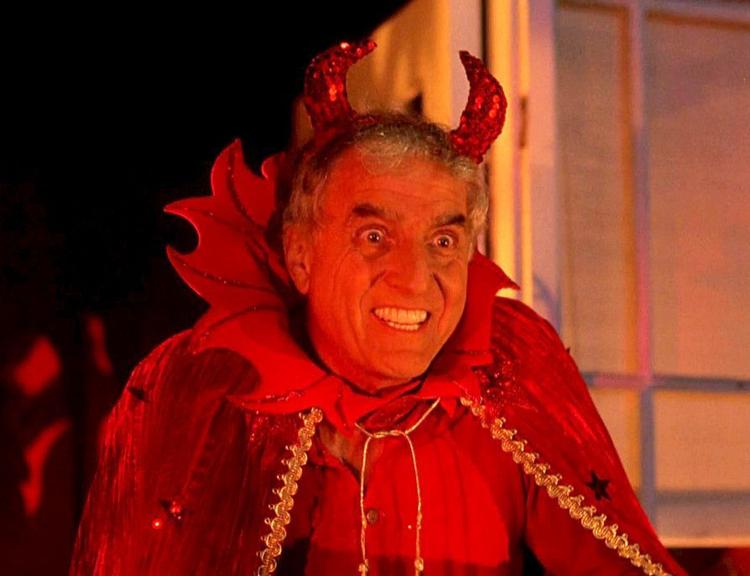 Critics hated it.
It has a 30 percent on Rotten Tomatoes.
Gene Siskel called it "dreadful." The New York Times called it an "unholy mess." In his one-star review, Roger Ebert wrote: "Watching the movie is like attending a party you weren't invited to, and where you don't know anybody, and they're all in on a joke but won't explain it to you."
At the time, critics just didn't get the film's campy appeal. But for the millennial children who saw it in '93, the reviews were markedly more positive. And the seeds of nostalgia were planted
Why it returned from the dead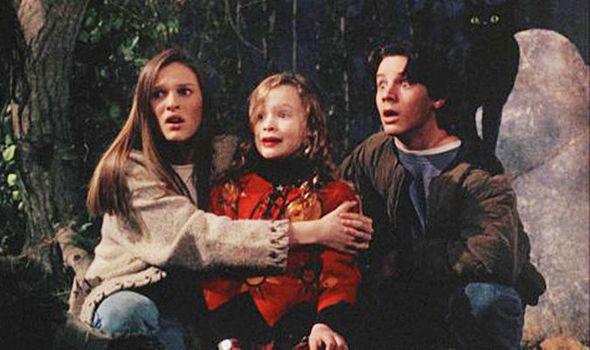 Halloween became more popular.
In the end, "Hocus Pocus" benefited immensely from timing. It just took a while for that to become apparent.
Around the time the movie came out, Halloween was growing in popularity. According to a New York Times story in 1997, the holiday was a booming industry, raking in around $2.5 billion each year and surpassing Easter to become the second biggest holiday for home decorating.
Halloween is much more popular now. It's become a $9 billion industry. This year, the National Retail Federation expects Americans to spend, on average, $86.79 on candy, costumes and decorations. That doesn't even include "Hocus Pocus" DVDs.
Cable TV came to more households
According the FCC reports, the number of cable subscribers grew by more than 30 percent from 1990 to 2000, peaking with more than 68 million cable subscribers in 2000. Cable subscriptions would gradually decline throughout the '00s, but they remained strong for most of it. About this time,  an overlooked supernatural comedy came to the small screen.
"Hocus Pocus" lives again
It was during cable's rise that "Hocus Pocus" started playing on the Disney Channel each October. First just once. The following year a few times. Its power grew.
In the early '00s, Disney took over the Fox Family Channel, renaming it ABC Family (and later Freeform), and "Hocus Pocus" became a part of that channel's "13 Nights of Halloween" programming block.
By the back half of the '00s, executives started to notice that "Hocus Pocus" performed better than any other movie in the lineup. It was regularly drawing more than a million viewers per airing, so ABC Family/Freeform just kept adding shows.
By 2016, "Hocus Pocus" was playing 11 times. In an article on Vulture.com, Freeform estimated that more than 23 million viewers watched the movie in October 2016, making it the second-most-watched film on all of basic cable that month.
By 2017, "Hocus Pocus" was playing 19 times. This year, it will play 28 times. And for the second consecutive year, Freeform will do an all-day marathon of "Hocus Pocus" on Halloween.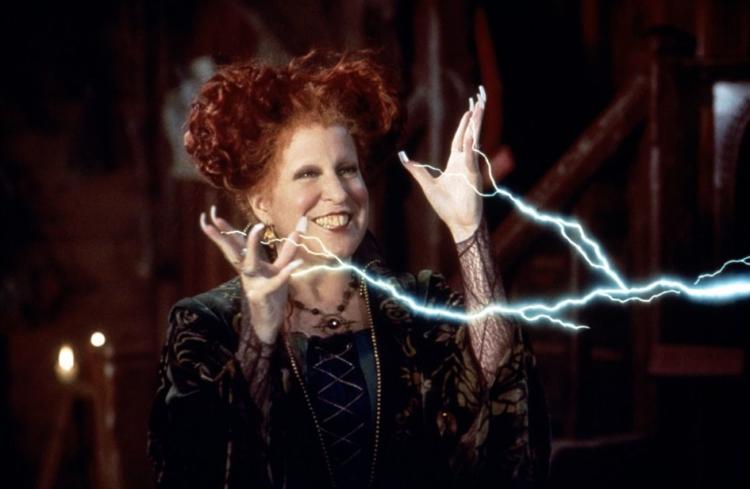 Home video sales
Though initial home video sales/rentals for "Hocus Pocus" were nothing special, it has since become a hugely popular DVD. According to the movie data tracker The Numbers, over the last decade, "Hocus Pocus" has regularly been a DVD bestseller each year around Halloween time. And its popularity has continued to grow. Since 2014, it has continually cracked the top 10 in DVD sales. One week last October, it was the No. 1 DVD in America. Not bad for a movie that debuted at No. 4 at the box office a quarter century ago.
The void of no good Halloween movie
"Hocus Pocus" benefited from larger forces at play, but that's not the whole story.
Placed into the larger context of its genre — the family-friendly Halloween movie — "Hocus Pocus" becoming a classic makes a lot of sense. Because there just aren't a lot of good family-friendly Halloween options.
"Hocus Pocus" preceded the revival of the horror movie, which came with 1996's "Scream" and continued on throughout the '00s (with franchises like "Saw" and "Paranormal Activity") and beyond (with blockbusters like "It," "The Conjuring" movies and the recent "Halloween" sequel).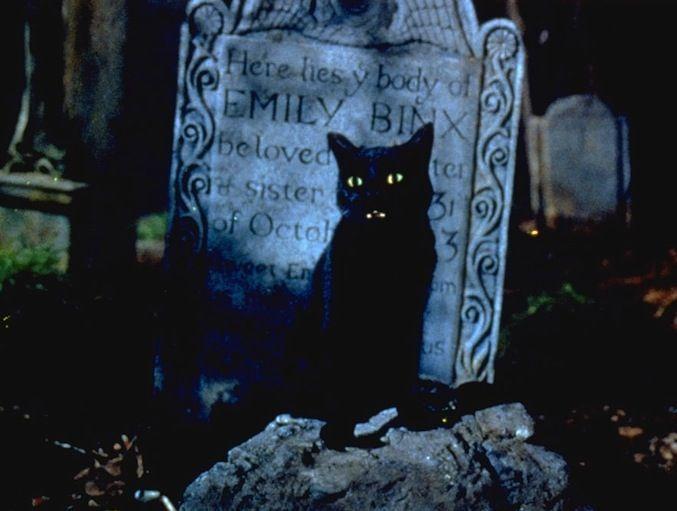 But not everyone likes scary movies. And a gentler kind of spooky movie gives scaredy-cats a way to enjoy the Halloween experience without being terrified.
There are a handful of other kid-friendly Halloween movies that have achieved some degree of cult status: "The Monster Squad," "Halloweentown" and, much earlier, "It's the Great Pumpkin, Charlie Brown."
But nothing's filled that void quite like "Hocus Pocus."
There are plenty of intangibles to factor in, here. It's a movie that has connected with an awful lot of people over the years, and surely for different reasons. The camp, perhaps. Or maybe Midler's "I Put a Spell on You" performance. Or the film's touching story about a brother sacrificing himself to save his sister.
Maybe it was how the movie perfectly balanced its comedy with its spookier aspects. Maybe it was the talking cat.
In any case, "Hocus Pocus" ended up being a lot more than just a bunch of hocus pocus.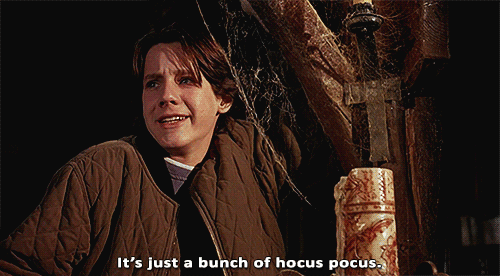 A few facts about "Hocus Pocus"
» It was originally a much darker movie called "Halloween House," the earliest draft of the script penned by Mick Garris (director of "Sleepwalkers" and "The Stand" miniseries). The script eventually went through several rewrites at Disney and changed further once Bette Midler came on board.
» "Hocus Pocus" was directed by Kenny Ortega, who has an important place in the millennial movie canon. He was also the dance choreographer for "Dirty Dancing" and "Ferris Bueller's Day Off," and the director of "Newsies" and the "High School Musical" trilogy.
» Leonardo DiCaprio was reportedly very close to playing Max, the movie's leading man. In a 2014 interview with Variety, DiCaprio said that he was offered "more money than I ever dreamed of" to be in "Hocus Pocus." But he turned it down to hold out for a role in "What's Eating Gilbert Grape." It ended up being the right move, as the latter movie scored him his first Oscar nomination. The role of Max would go to Omri Katz.
"Hocus Pocus" fans
We spoke with a handful of local fans about what makes the movie special.
"It's on TV every single day. I've watched it seven times this year already. I've seen it maybe like 50 times. Because that's the movie that gets me into the spirit of Halloween. I watch that movie, and I watch 'Halloweentown,' and I'm set. I'm ready for Halloween. As a kid I liked the spookiness of it. It kind of creeps you out just a little bit, but it's not too scary. It kind of covers all the bases of a good movie."
This Halloween, Brummel will go as Bette Midler's character, Winifred. The costume will include a purple dress, green cape, buck teeth and heart-shaped lipstick.
Brummel: "I've already Youtubed how to do the hair and the makeup. I take my costumes very seriously."
"In 25 years, I've probably seen it 75 times. I do remember seeing it on VHS. My grandma recorded anything that was on TV on her VHS player. The biggest thing was Halloween. Halloween was always my grandmother and I's favorite holiday. ('Hocus Pocus') became a staple. In a sense, it's a Halloween musical. I love the singing. I love the theatrical aspects. I've always been drawn to the supernatural and witches, mixed with my grandma's affection for Halloween. To me Halloween is a time to get together and have fun. It was very much a family time for us."
Anthony King, 36, Omahan and co-host of the Home School Film School podcast
"I was 11 when I saw Hocus Pocus in the theater and, naturally, loved it. When I revisited it 20 years later, I realized it wasn't a very good movie, and my heart kind of sank. But then watching it again this year, researching the movie, and hearing all the stories about how it came to be, I fell in love with it all over again. It's still not a very good movie, but there truly isn't any other film that oozes the Halloween spirit like 'Hocus Pocus.' Nostalgia has a big part in my love for it, sure, but it's a gorgeous-looking movie, and it's an incredibly fun story. As a kid, you grasp onto the characters of Max, Dani and Allison, and you're invested in their mission to rid Salem of these witches and break the curse on Thackery. As an adult, though, you grasp onto the hysterical brilliance of the performances from Bette Midler, Sarah Jessica Parker and Kathy Najimy. And further, as a parent, I'm excited to finally show this to my kids because it truly is a family-friendly Halloween movie."
Jasmine Brown, 23, an Omahan who runs the beauty product line Nightshade Cosmetics, which has a "Hocus Pocus"-inspired product
"'Hocus Pocus' is definitely a cult classic, and it has become a Halloween tradition for me ever since watching it every year as a child. And it inspired me to create my 'Hocus Pocus' Liquid Lippie line. The colors were chosen from different aspects of the movie. The shades Wraith, Ghoul, and Chaos were inspired by the Sanderson sisters' outfits and the shade Strange is inspired by the starry night sky that's frequently featured in the movie."
"I don't even remember the first time I saw 'Hocus Pocus.' It's just like I've always known it. We didn't have a copy of it growing up. (I have no idea why.) But I saw it on TV and at friends' houses over the years. My siblings didn't care for it like I did. But they also don't love Halloween like I do. It was, growing up, the only true Halloween movie I knew of that I could watch. Even as an adult, I watch it religiously throughout the month of October.
"There are other things that make it special: the subtle adult jokes I get now that I didn't as a kid. I mean, they're not really that subtle but I didn't get any of it as a kid. The costumes are great. The look of the movie is beautiful (ahhhh, New England in the fall). It just does so much right. A lot of movies from my childhood haven't held up well. But not 'Hocus Pocus.' It's just so good."
Kevin Coffey, World-Herald writer (and Ashlee's husband)
"I'm not even sure I was aware of it when it was released. It was only after seeing it on TV and on the racks of Blockbuster that I became familiar with it at all. It was one of those movies you see on TBS or USA (or whatever cable channel reruns the same movies over and over) — where you see the movie 37 times, each viewing just enough to catch a few scenes before you flip the channel — before you ever sit down and to watch it start-to-finish.
"Of course, I'm married to Ashlee, so our viewings have become a Halloween-time ritual of sorts. Now our kids are into it. (They call it 'Pocus Pocus.') These days, I laugh at how absurd it is. (Jay and 'Ice' are such idiots.) But I also genuinely laugh at the movie.
"It does seem firmly stuck in its era, too. It's what the kids say and what they wear and how they communicate. (There isn't a single cell phone in the movie.) It feels so very much like our generation's movie."
---
Photos: Halloween history in Omaha