The 91st Oscars are behind us. It is thus time to look to the 92nd Oscars.
In the interest of always looking ahead, never looking back, what's new, what's next, more, give me more ... let's make a few reckless predictions at which 2019 films stand the best shot at Oscar nominations next year.
These are the films that (I'm guessing) will be a big deal come awards season — my Oscar predictions almost a year in advance.
(Note: I have seen none of the following films. I do not know what I'm talking about.)
What: Jordan Peele's horror-thriller follow-up to "Get Out" starring Lupita Nyong'o and Winston Duke as the heads of a family terrorized by their doppelgangers while on vacation.
Oscar pedigree: Peele and Nyong'o each have an Oscar. A lot of people, including me, thought "Get Out" should have won best picture over the fish sex movie.
What: The toys go on a road trip.
Oscar pedigree: It's Pixar. The previous "Toy Story" film was nominated for best picture. And this franchise seems to get better with each new installment.
What: A Chinese family learns that their grandmother is terminally ill but decides to keep the news from her, scheduling a wedding to gather before she dies.
Oscar narrative: The comedy, which stars Awkwafina, recently premiered at the Sundance Film Fest, where it was met with unanimous praise.
What: Jon Favreau does a CGI re-imagining of the 1994 Disney movie.
Oscar pedigree: It's a remake of one of the most beloved films in all of Disney animation. Favreau has proven himself to be at the vanguard of a certain kind of big special-effects movie, with "Iron Man" and "The Jungle Book." This might be a way for the Academy to acknowledge his efforts. Plus, Donald Glover and Beyoncé voice Simba and Nala.
What: Quentin Tarantino directs his latest comedic period piece, this one starring Leonardo DiCaprio and Brad Pitt as a failed TV actor and his stunt double in the final years of Hollywood's golden age. Margot Robbie co-stars as Sharon Tate.
Oscar pedigree: Tarantino, DiCaprio, Pitt, Robbie, Al Pacino, Kurt Russell, Bruce Dern, it's a movie about Hollywood.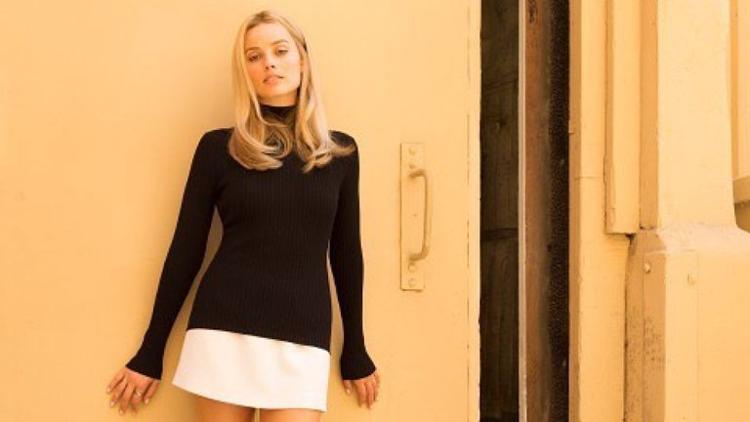 What: A boy is taken in by a wealthy Upper East Side family after his mother dies in a bombing. The boy is in possession of a very expensive painting.
Oscar pedigree: It's based on the Pulitzer Prize-winning book of the same name by Donna Tartt. Directed by John Crowley ("Brooklyn"). Starring Nicole Kidman, Sarah Paulson, Jeffrey Wright and Ansel Elgort.
What: Tom Hanks plays Mr. Rogers in this biopic.
Oscar pedigree: It's Tom Hanks playing Mr. Rogers, dude. And the film is directed by Marielle Heller, who just made the wonderful (and Oscar-nominated) "Can You Ever Forgive Me?"
What: The final chapter of the third trilogy of "Star Wars."
Oscar pedigree: A "Star Wars" movie hasn't been nominated for best picture since the very first "Star Wars" movie. It's time.
What: Greta Gerwig adapts "Little Women" with a cast that includes: Saoirse Ronan, Timothée Chalamet, Florence Pugh, Emma Watson, Laura Dern and Meryl friggin Streep.
Oscar pedigree: Read preceding sentence.
What: Intense drama about the CIA agents who used extreme interrogation tactics in the wake of the 9/11 attacks.
Oscar pedigree: The film comes from writer-director Scott Z. Burns (a frequent Steven Soderbergh collaborator). It stars Adam Driver, Annette Bening, Matthew Rhys and Jon Hamm. It's a serious drama about a serious subject, and its reviews coming out of Sundance are quite good.
Sign up for the Go newsletter
This complete guide of local music, movies, dining and entertainment will have you weekend ready.
Best actress possibilities



Cynthia Erivo as Harriet Tubman in "Harriet" (TBD 2019)
Julianne Moore as a free-spirited middle-aged woman who looks for love in L.A. dance clubs in the drama "Gloria Bell." (March 22)
Amy Adams as an agoraphobic woman in New York who witnesses an act of violence while spying on her neighbors in "The Woman in the Window." (Oct. 4)
Honor Swinton Byrne as a young film student in the '80s who becomes involved with an untrustworthy man in "The Souvenir." (May 17)
Saoirse Ronan as Jo March in "Little Women." (Dec. 25)



Robert Downey Jr. as Tony Stark in "Avengers: Endgame" (April 26). I know this is the longest of longshots. But I think Marvel will push him for best actor or supporting actor if the movie is as emotionally rich a conclusion as people are hoping.
Taron Egerton as Elton John in "Rocketman." (May 31)
Adam Driver in "The Report." (2019 TBD)
Tom Hanks as Mr. Rogers in "A Beautiful Day in the Neighborhood." (Nov. 22)
Daniel Kaluuya as a man who gets harassed by a police officer while on a first date in "Queen & Slim." (Nov. 27) Supporting role possibilities
Cate Blanchett as an anxiety-ridden mother who goes missing in the Richard Linklater comedy "Where'd You Go, Bernadette." (Aug. 9)
Bruce Dern in "Once Upon a Time in Hollywood."
Margot Robbie in "Once Upon a Time in Hollywood."
Meryl Streep in "Little Women" or some other movie. She'll get nominated for something.
Al Pacino in Martin Scorsese's "The Irishman."
Jeffrey Wright in "The Goldfinch."