Outer space is coming down to Nebraska.
"Space: Humanity's Longest Journey" will open this weekend at the Strategic Air Command & Aerospace Museum on the 50th anniversary of the Apollo 11 moon landing.
The temporary exhibit opens Saturday with a special event commemorating the moon landing, and it continues through Sept. 15.
Doors to the museum will open at 8 a.m., and retired astronaut and Nebraska native Clayton Anderson will be on hand for a presentation on the future of spaceflight at 9 a.m.
Anderson will speak about where we should go in space next.
"I think we should go to the moon to figure out how we should get to Mars," Anderson told The World-Herald. "It's an exciting time."
Anderson's talk also will mention private companies going to space and examine the past and how that will influence what happens in the future.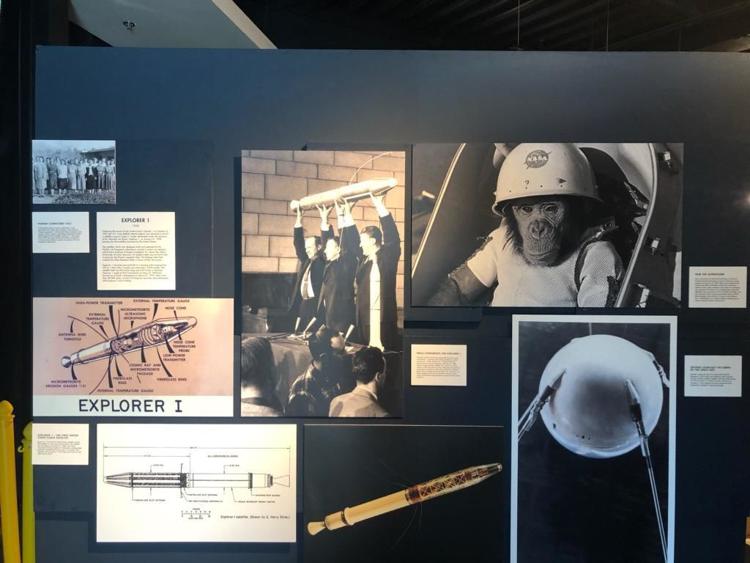 "I think it's important to look at the past," he said. "It is disappointing that it's been 50 years since we put people on the moon."
He'll also take questions from the audience and lead the first group through the exhibit.
The exhibit includes artifacts from humanity's time in space, as well as artwork such as Soviet Union propaganda posters and science fiction art by Chesley Bonestell.
Artifacts are on loan from the National Museum of the United States Air Force, the Cosmosphere and the U.S. Space and Rocket Center.
They include actual items from the Mercury, Gemini and Apollo programs. Spacesuits from the Soviet and U.S. programs are displayed together, showing differences between the two. Pop culture artifacts depicting the space race and newspapers from the time also will be on display.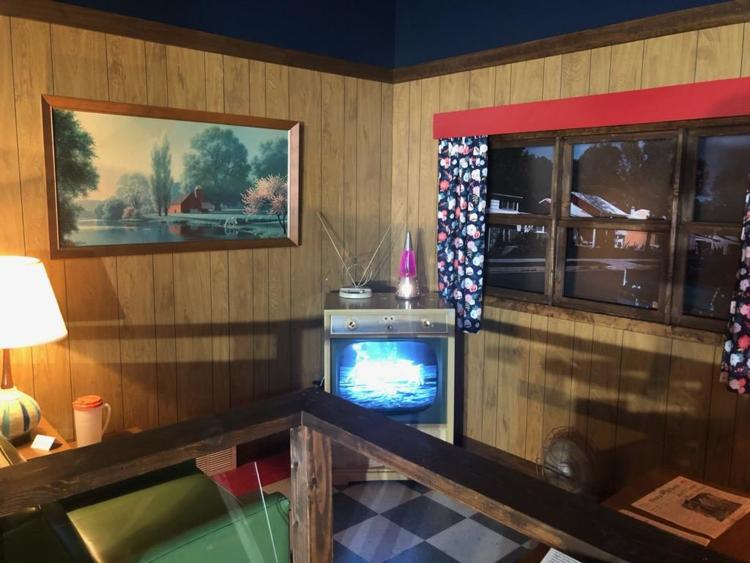 Photos and information about the space race, including the chimps and dogs sent into space before humans, will be a part of the exhibit.
One talking point will be a facsimile of a '60s-era living room designed to evoke the feel of watching the moon landing on a black-and-white television.
"When you'd sit on your leather couch on your tiled floor and have a black and white TV to watch the takeoff and the landing," said Aly Rasmussen, the museum's marketing director. "It has the really retro kind of feel."
Saturday's event will also feature kids crafts, free planetarium shows starting at 10 a.m. and a virtual reality experience of the moon landing.
"It's made to spark a conversation between different generations," Rasmussen said. "Hopefully, it will jog some memories and be something they can all relate on."