Of all the sporting events canceled or postponed due to the coronavirus outbreak, perhaps none hits closer to home for Omahans than the NCAA basketball tournament.
CHI Health Center Omaha was set to host first- and second-round games, with powerhouse programs like Kansas projected to play here. And Creighton was headed into the tournament with one if its best teams ever, ranked No. 7 in the AP poll and projected as a No. 2 or No. 3 seed. A Sweet 16 run, or better, wasn't out of the question.
But if you've still got a Basketball Jones, there are plenty ways to get your fix. Last weekend, CBS aired a number of classic March Madness games, and it's doing so again this weekend. Several streaming services carry basketball-themed movies, too.
In honor of the tourney, which would have started its Sweet 16 on Thursday, here's a Sweet 16 bracket of basketball movies to fill in. Yes, some are about pro basketball, but we're allowed to miss the NBA, too.
(1) Hoosiers vs. (16) Air Bud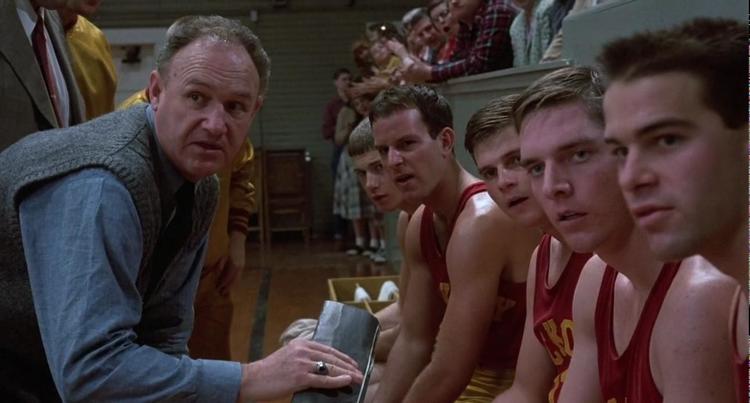 1. Hoosiers (1986): One of the greatest sports films ever made, and arguably the best basketball movie overall, "Hoosiers" tells the story of rural Hickory High School's run to the state championship in Indiana's all-class tournament. Bonus for Nebraska fans: The Hickory High team is nicknamed the Huskers. (Streaming on Starz)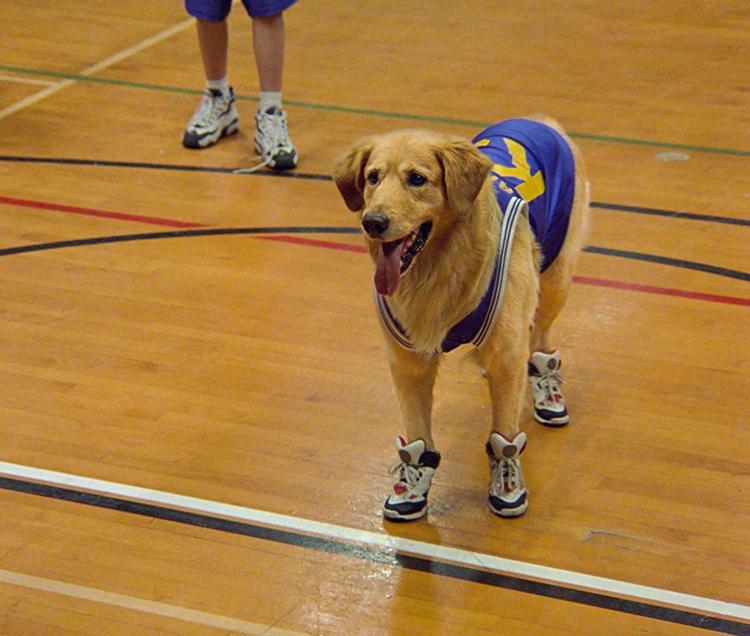 16. Air Bud (1997): A very silly movie in which a golden retriever is allowed to play basketball, thereby making his middle-schooler owner the coolest kid around. Features an adorable scene where Buddy, the golden retriever, wears sneakers. (Available for digital rental or purchase)
(2) Hoop Dreams vs. (15) Space Jam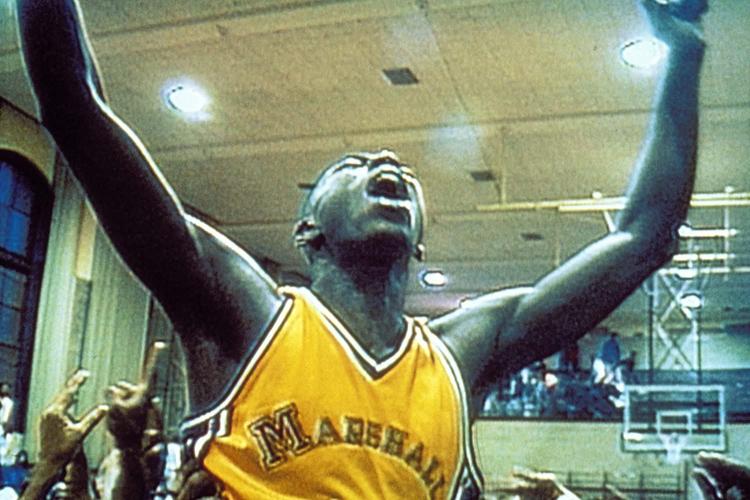 2. Hoop Dreams (1994): The only documentary in this bracket, "Hoop Dreams" follows the lives of two black Chicago teens recruited to play for a predominantly white high school. Despite the film's critical and commercial success, it was passed over for a best documentary nomination at the Oscars, sparking a minor controversy. (Streaming on HBO)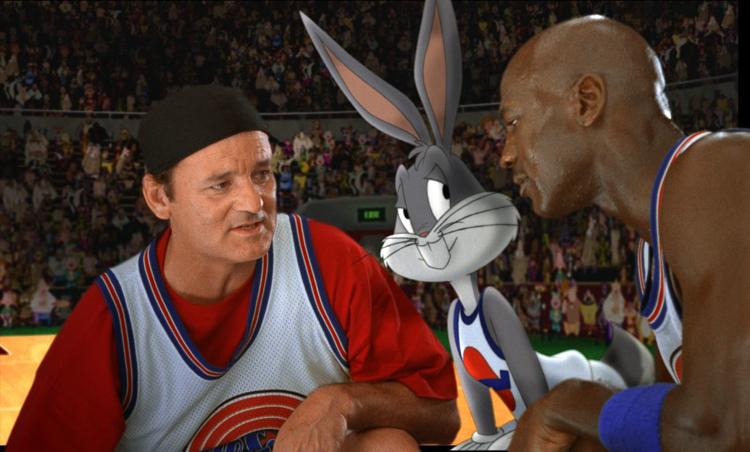 15. Space Jam (1996): Michael Jordan teams up with the Looney Tunes to take on space monsters in a basketball game. It sounds dumb — and it is — but it's still the highest-grossing basketball movie of all-time. Notably, the original website for the film still exists, in all its 1996-era-Internet glory. (Streaming on Netflix)
(3) Love & Basketball vs. (14) Celtic Pride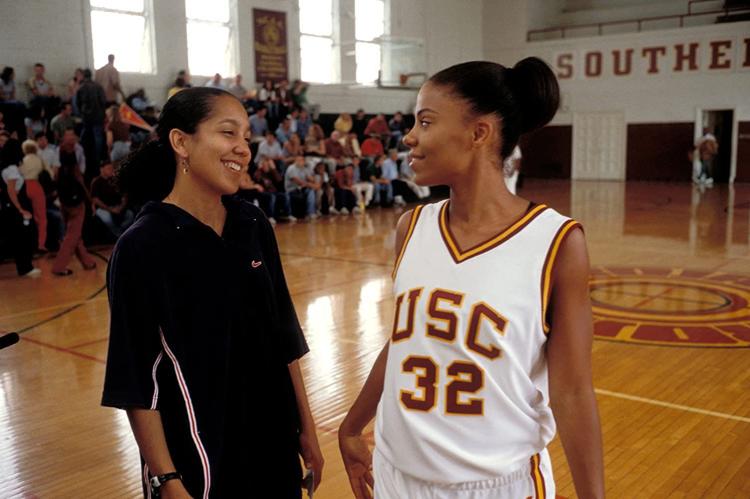 3. Love & Basketball (2000): A romantic drama that follows a pair of basketball phenoms (Sanaa Lathan and Omar Epps) from childhood to the pros. It's a little formulaic, but it's well-made and well-acted. And it's one of the few basketball movies to feature women playing. (Available for digital rental or purchase)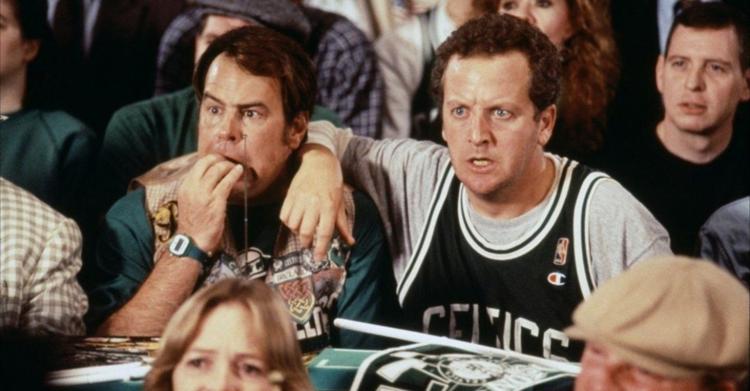 14. Celtic Pride (1996): Who wouldn't love a movie that combines basketball and ... kidnapping? Yeah, OK, this one's not great. Two die-hard Boston Celtics fans (Dan Aykroyd and Daniel Stern) kidnap the star player of the Utah Jazz (Damon Wayans), who are playing the Celtics in the NBA Finals. Somehow, it ends up with everyone as friends and no one in jail. (Available for digital rental or purchase)
(4) White Men Can't Jump vs. (13) Teen Wolf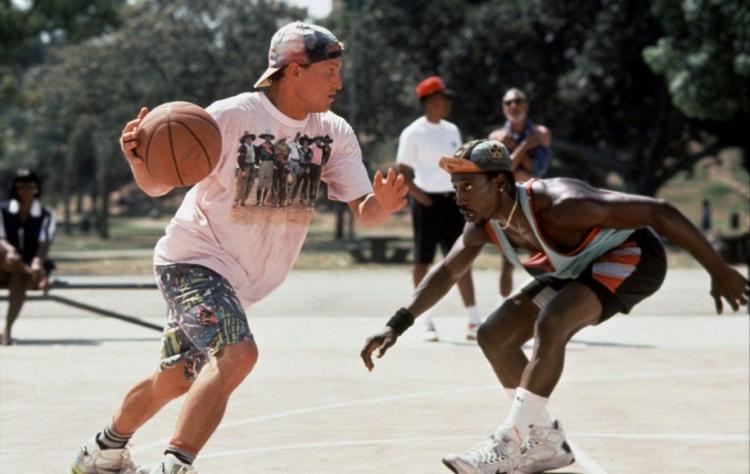 4. White Men Can't Jump (1992): Wesley Snipes and Woody Harrelson are at their early-'90s best as a pair of streetball hustlers in this comedy. It also features an extended sequence involving Rosie Perez as a contestant on "Jeopardy!," which is a definite plus. (Available for digital rental or purchase)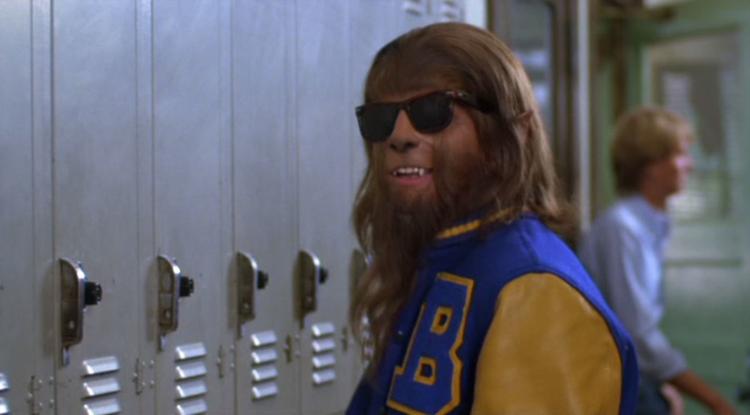 13. Teen Wolf (1985): Werewolves should be terrifying, but for some reason, everyone's cool with it when Michael J. Fox turns into one in "Teen Wolf." Probably because it makes him awesome at basketball. It's a pretty dumb movie that has an even dumber sequel, starring Jason Bateman as a werewolf who boxes. (Streaming on Amazon Prime, Vudu)
(5) He Got Game vs. (12) Semi-Pro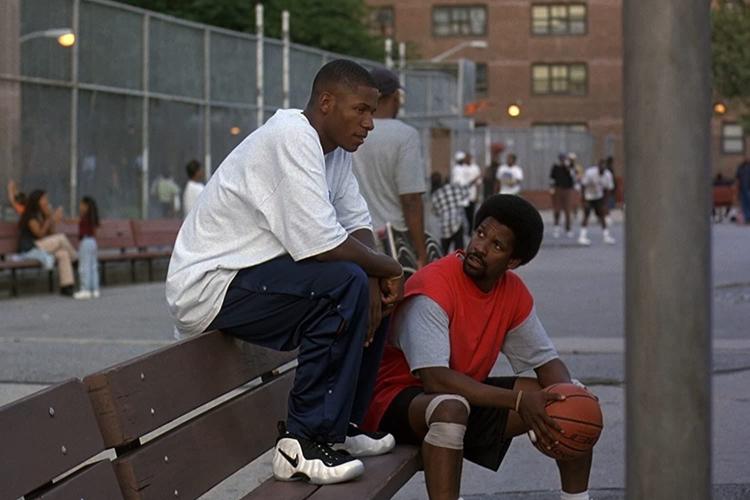 5. He Got Game (1998): A Spike Lee joint, this movie is notable for casting NBA player Ray Allen in the lead role opposite Oscar-winner Denzel Washington. (Fun fact: Kobe Bryant was originally supposed to star in the movie, but he dropped out to focus on offseason training.) And Allen is pretty good in this, starring as high school basketball phenom Jesus Shuttlesworth (an all-time great movie name). Jesus' imprisoned father (Washington) tries to persuade him to play for the governor's alma mater in return for a shorter prison sentence. (Streaming on Cinemax)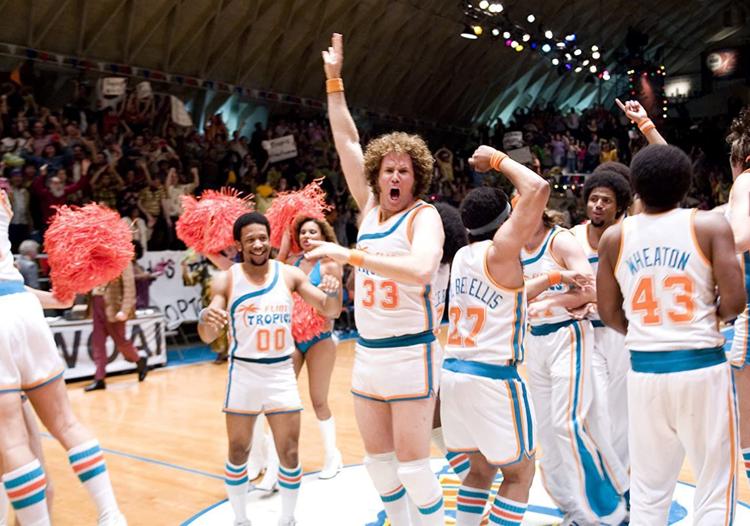 12. Semi-Pro (2008): The third in Will Ferrell's mid-2000s trilogy of sports films (after "Talladega Nights" and "Blades of Glory"), it's also the second appearance of Woody Harrelson in this bracket. And it's ... fine. Ferrell is at peak Ferrell in this movie, which means a lot of shouting and a lot of scenes half-naked. There are a few laughs, at least, but also a lot of jokes that don't land. (Streaming on Netflix)
(6) Finding Forrester vs. (11) Blue Chips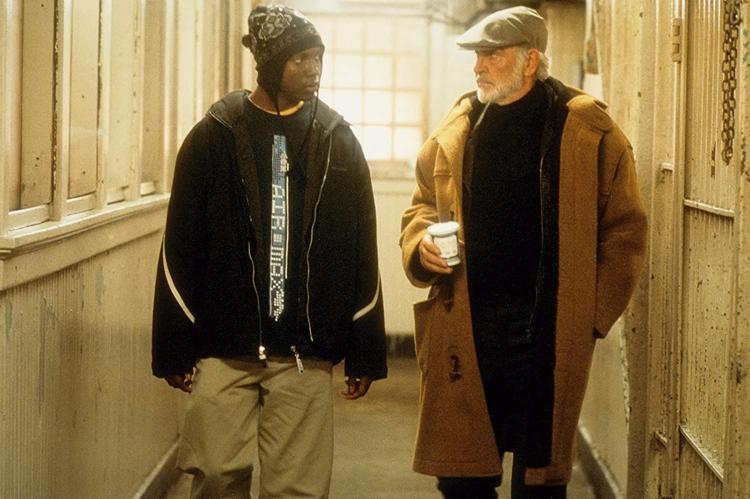 6. Finding Forrester (2000): A perfectly anodyne movie about a black basketball player (Rob Brown) at a mostly white high school befriending a reclusive author (Sean Connery), who helps said basketball player become a better writer and person. Nowadays, it's probably best remembered for Connery's supremely silly line, "You're the man now, dog," which spawned a website dedicated entirely to memes of it. (Streaming on Sundance Now)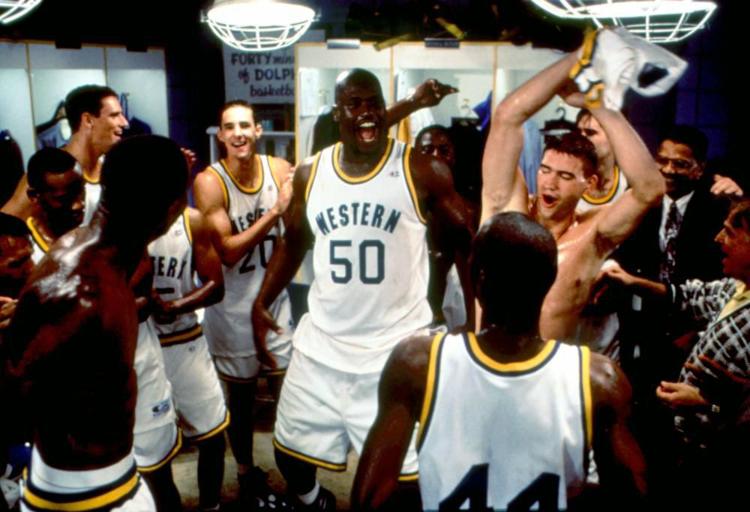 11. Blue Chips (1994): A pretty meh movie about a college basketball coach (Nick Nolte) bribing standout players to come play for his team. It's at least notable for featuring several future NBA stars (including Shaquille O'Neal, Penny Hardaway and Kevin Garnett) as well as several hall-of-fame college coaches (including Bob Knight, Jim Boeheim and Rick Pitino). (Streaming on Amazon Prime, Crackle)
(7) Coach Carter vs. (10) Like Mike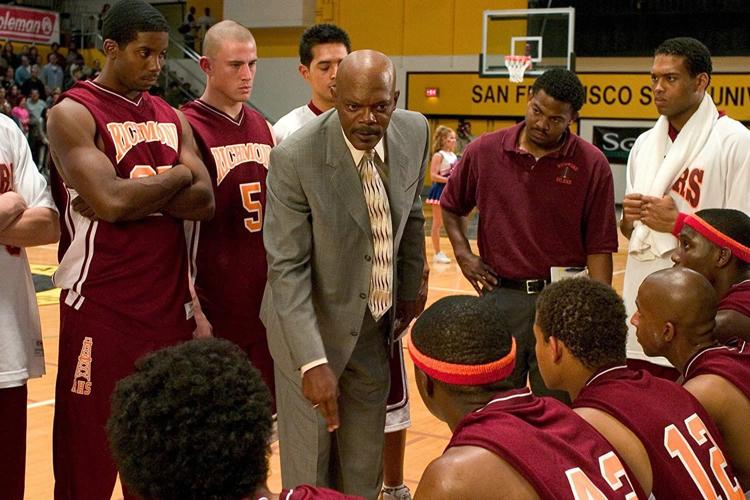 7. Coach Carter (2005): Five years after "Finding Forrester," Rob Brown again stars as a high school basketball standout. This time, his mentor is Samuel L. Jackson, as a tough-as-nails coach tasked with turning around a struggling program and his underachieving players' lives. (Streaming on AMC)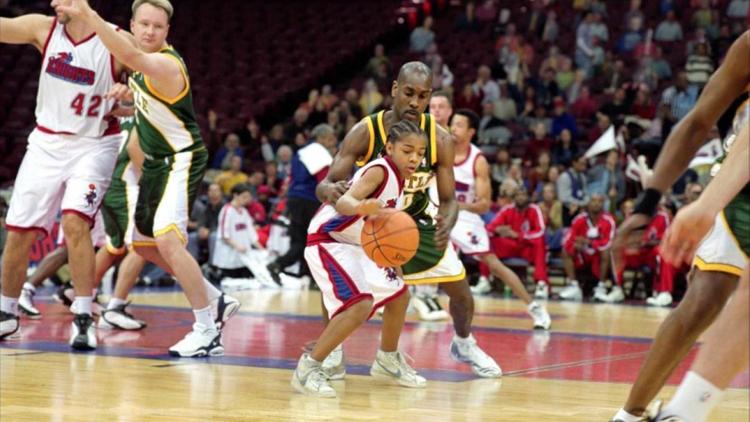 10. Like Mike (2002): Lil' Bow Wow (known these days simply as Bow Wow) stars in this kids' movie that's basically a basketball version of "Rookie of the Year." After finding a pair of sneakers supposedly worn by Michael Jordan (and getting struck by lightning), Bow Wow discovers that his shoes make him an All-Star-caliber player, and he ends up playing for an NBA team. (Available for digital rental or purchase)
(8) Glory Road vs. (9) Above the Rim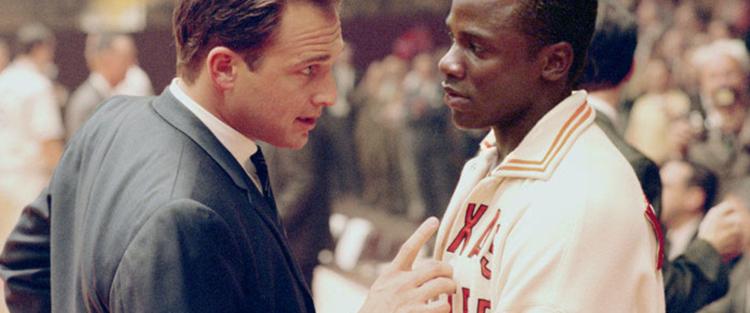 8. Glory Road (2006): "Glory Road" tells the true story of the 1965-66 Texas Western basketball team, which featured an all-black starting five. That team went on to beat top-ranked Kentucky and its all-white starting five in the NCAA championship game. It's pretty formulaic, but at least it's got a decent story to tell. (Streaming on Disney Plus)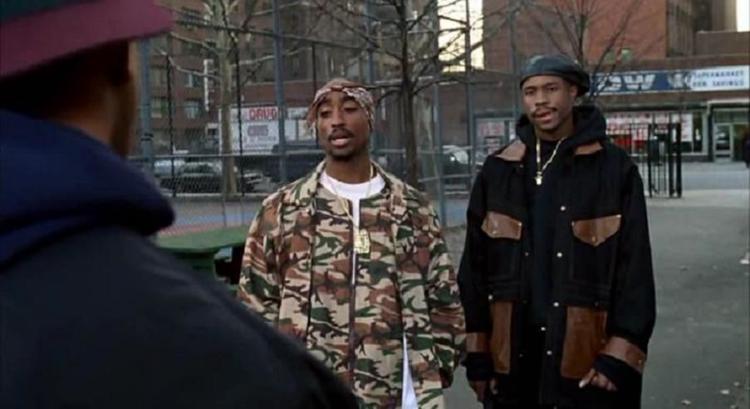 9. Above the Rim (1994): A pretty over-the-top drama involving a streetball tournament and drug dealers, it's notable for one of the few film appearances by rap superstar Tupac Shakur. He's maybe the best part of the movie as a rival coach and ruthless drug dealer. (Available for digital rental or purchase)