For the characters he created, for his movie cameos, for his role as an ambassador for comic books, Stan Lee will be remembered.
For area comic book professionals, he'll be remembered for a lot more than that.
Lee, former editor-in-chief of Marvel and creator of famed comic book characters such as Spider-Man, the X-Men, the Fantastic Four and the Incredible Hulk, died Monday at the age of 95.
After his death, we spoke to a variety of locals in the comic industry — artists, writers, podcasters and comic shop owners — about their memories and impressions of Stan Lee.
Some knew him personally, some met him once or twice and many only knew his work. But he made a mark on them all.
* * *
Stan Lee. The man certainly has left a legacy.
I had seen him in person when he did a live show for Marvel at Carnegie Hall in the early 70's. It wasn't much of a show — a slide show and a talk by Stan, some actors made up as various characters (the birth of cosplay?) and several Marvel artists who could play the guitar. Mercifully, I don't remember their names. What I do remember is the belief Stan had in what Marvel was doing and the enthusiasm he showed for Marvel's future. Enthusiasm fueled Stan's every move, and he expected it from his staff and freelancers, including lowly ones like me.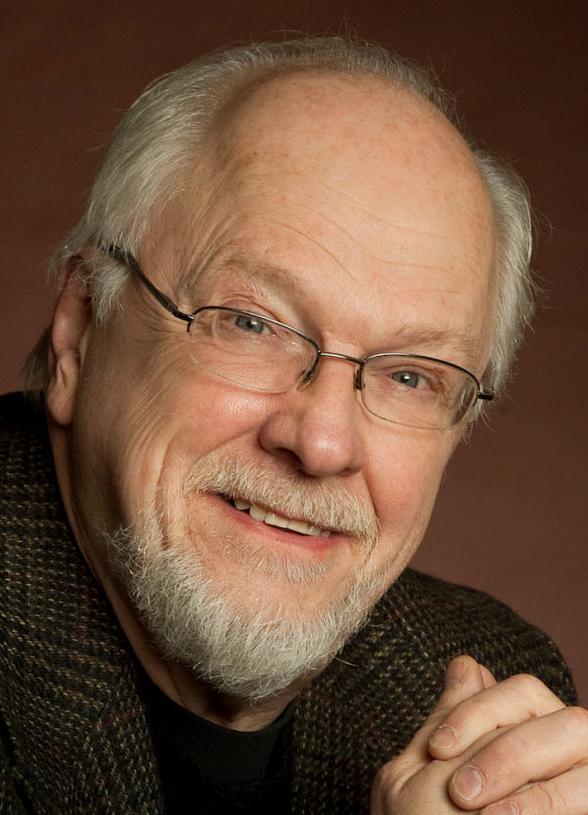 When I first got work at Marvel, I was treated to "the spiel" that every new artist received as long as Stan was still in New York. You were ushered into Stan's office and he would explain how action was supposed to work in Marvel comics. He did this by standing on his chair, going from there to the top of his desk and miming how emotion, punches, flying and everything else had to be larger than life because, of course, Stan himself was larger than life.
There were other creators who made major contributions to the Marvel Universe, but it was Stan who hired them and inspired the best work of their careers. He was the big bang that put the Marvel Universe in motion. There was no one else like him, and he became the voice of Marvel in Stan Lee's monthly soap box. Not only did you know the name of the guy running the company, but you could write to him directly, get your letter printed in your favorite comic and, if you pointed out a mistake that Stan could not explain away, receive a coveted "NO PRIZE," an empty envelope with the Marvel imprimatur.
No matter who was drawing the books, the Marvel gestalt belonged to Stan.
He was held in awe by most of us Marvelites, or the "Merry Marvel Marching Society" as he put it. In 1975 when I started, most of us were fans who had been reading the unique work Stan had been building — a new superhero universe — with the help of remarkable partners such as Steve Ditko, who co-created Spider-Man, and Jack Kirby, who co-created just about everything else. Nothing could dim that awe, not even when Stan was walking around the office with a bandaged head after getting a hair transplant.
And he was a nice guy. In the late 1980s, when I started a small Off-Off-Broadway theater company in New York, I wrote to Stan asking if he'd be on my board of directors. He said he lived in L. A. now and could never come to a meeting. "You never have to come to a meeting, I just want to have the only little theater in NY with Stan Lee on the board." He graciously let me use his name.
Stan had moved to Los Angeles in the '70s to pursue Marvel comics as films. (It took 30 years to get it right.) Contracts were signed, and some real stinker movies produced. Not Stan's fault. Hollywood still saw comics as fodder for Saturday serials, B movies and campy TV shows. It was 2000 before old contracts ran out and productions of Spider-Man and Iron Man showed that doing films that felt like the comics Stan had created might engage fans. Billions of dollars in ticket sales have proved the point.
I'm glad Stan lived long enough to see his dreams come true.
— Bob Hall, Marvel artist and editor in the '70s
* * *
When I was a young cartoonist, my friends and I would road trip to Chicago comic-cons and pack six or seven guys into a hotel room just so we could show our portfolios to editors. Before the start of the con, we were all gathered in a lobby area nervously breaking down our plans to get noticed by the big names in comics. A hand slapped me on the back and we all heard, "You boys having a good time?" We turned to see a smiling Stan Lee, sans entourage, beaming at us with that constant smile, always the ambassador for comics. He wasn't simply wandering the grounds looking to be recognized. He was welcoming the next generation of talent into the industry even before we were on the doorstep.
It's impossible to quantify what he meant to comics, especially in conjunction with his best co-creators Jack Kirby and Steve Ditko. Together, they brought entire universes to life. For a time in the sixties, they were inventing the equivalent of a billion-dollar blockbuster franchise every other month. His collaborators may have brought the cosmic concepts, but Stan humanized them in a way that made them relatable to modern readers as superheroes never had been before. For the most part, Ditko gave us Spider-Man, but Stan Lee gave us Peter Parker. Kirby gave us The Thing, but Lee gave us Ben Grimm. He brought an enduring humanity to our monumental heroes and became one himself along the way.
— Phil Hester, writer/artist
* * *
About 20 years ago, when I was living in Los Angeles, I won a contest to meet Stan Lee at a local comic shop. This was a big deal to me. Stan Lee was practically my entire childhood. Marvel comics were strewn about my room from a very young age. I knew his voice from his intros to "Spider-Man and His Amazing Friends" and "The Incredible Hulk." His name evoked awe and the belief that somehow, if I tried hard enough, I would be able to make my mark in the comic book world by creating characters larger than life. I filled binders with characters, charts of how their powers worked and crudely drawn depictions of them. (I am a terrible artist). And now I had stumbled into a chance to converse with the Man himself!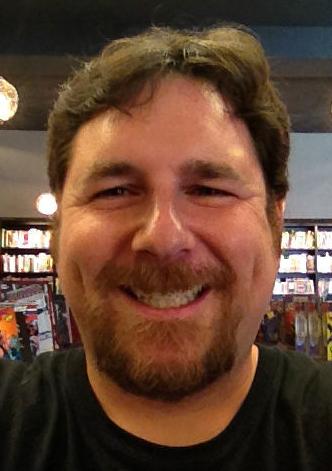 The day came, I won't bore you with the minute details which are etched into my brain forever, but Stan Lee was gracious and charming and spent a great deal of time talking with the fans. I'd love to say that he singled me out specifically — he didn't — but that was OK because he made everyone who came out to see him feel special. Everyone got a picture, something signed; he told stories, cracked jokes. And that voice, it was like I was six years old sitting in front of the television on a Saturday morning.
The comic industry has lost its greatest ambassador. Stan Lee had a hand one way or another in creating all of the heroes that filled my imagination (and still do). I never did grow up to write or draw comics, but I own a comic store, and I don't know if that would have happened if not for the Generalissimo himself.
So, today I'm going to allow myself to be sad that one of my heroes has passed away, but tomorrow, as the man would say, it's Upward and Onward!
— David DeMarco, co-owner of Legend Comics & Coffee
* * *
For most of my life, loving comics was a thing I only got to share with a select few. Then around 2000, comic book movies began to really explode, especially from Marvel, and the fandom grew and grew. Within those films, an old guy kept showing up, and it was like this little secret for comics fans. Most folks in the theater were probably perplexed: Who's this old guy getting a reaction from other folks in the theater?
See, we knew that was Stan Lee: the man who wrote or co-created just about every Marvel superhero you've ever heard of. So even as the movies began to boom, regular folks didn't know much about the creators behind them. Leave it to Stan to find a way to turn himself into a character as widely recognized as his own comic book creations and become a household name. No longer just a secret for the hardcore fans, now everyone knew who he was when he popped up on the screen. That's the magnetism of Stan. He'll remain larger than life far beyond death.
* * *
I met Stan Lee twice. Once was for an autograph about 20 years ago, and one was two years ago for a photo op with him. You didn't get a lot of time to talk with Mr. Lee because there was always a huge line.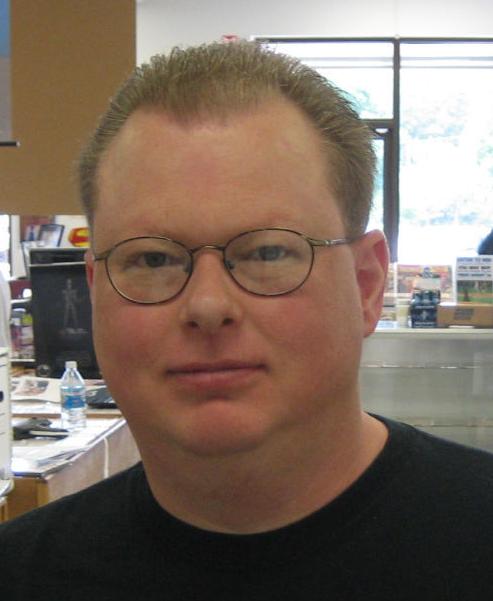 Years ago, at that Chicago comic convention, I took a moment after getting my autograph and observed Mr. Lee in action. A gentleman brought up a VHS of Mallrats (a movie that Stan had appeared in), and Mr. Lee said " Oh wow! I haven't seen a copy of this forever! You've really made my day! Are you sure you want me to sign this?" The gentleman assured Mr. Lee that he did indeed want him to sign it. I continued to watch for a few minutes more, entranced at Mr. Lee's excitement over each item to sign. As I was about to walk away, another fan brought up a VHS copy of "Mallrats." Stan grabbed the tape and with a sparkle in his eye said, "Oh wow! I haven't seen a copy of this forever! You've really made my day! Are you sure you want me to sign this?" Again the eager fan requested the autograph and smiled when he walked away.
Stan had a way to make each fan feel like they were his favorite fan. That, and the great comic book stories is what I'll remember. 
— Dean Phillips, owner of Krypton Comics
* * *
Marvel might have succeeded on the material alone, but Stan Lee made it so much more. He made it a community. I'm too young to have been in on the ground floor but, even at a distance (via back issues or Stan's reduced role in the late '70s), that sense of family was powerful to a kid whose own home life was in flux. I'm really grateful for that.
— Ande Parks, writer/artist
* * *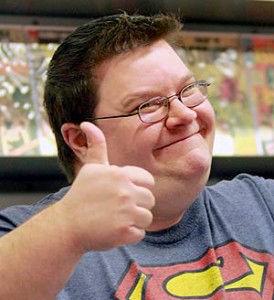 The first comic I ever laid my eyes on was a coverless copy of The Amazing Spider-Man No. 9 from 1964, by Stan Lee and Steve Ditko. It was already almost two decades old by the time it got to me, but it left an indelible mark on my life.
Stan Lee was a lot of things to a lot of people. He was a flawed man, a consummate showman with a contentious relationship with his collaborators, but for many people he embodied comics. I literally would not be the same person without his work.
— Joe Patrick, co-host of The Two-Headed Nerd Comic Book Podcast
* * *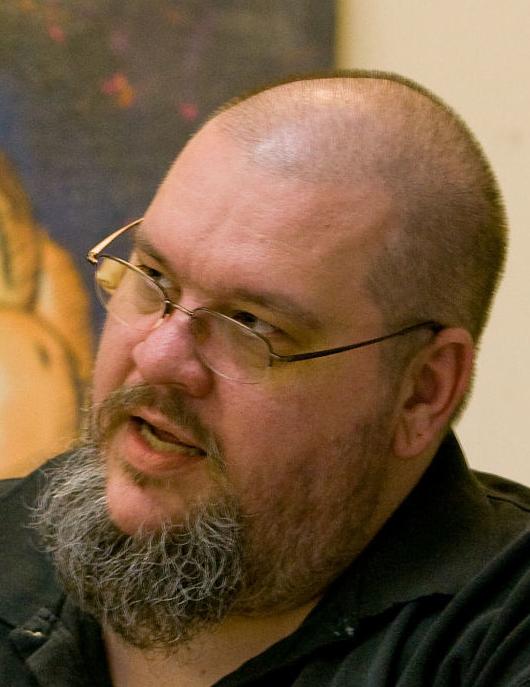 As a boy living in Council Bluffs in the '70s, Stan Lee's legacy brought me a world of imagination and excitement that fired my creativity like nothing else did. Stan was like your cool uncle who knew EXACTLY what you liked. He told stories of a young lonely teen who gained incredible spider powers, but was unable to stop the untimely death of a loved one. He told us about a mortal scientist who, while saving a reckless teenager, inadvertently turned himself into an unstoppable raging green monster that the world did not understand. Stan Lee brought me stories of god-like beings who were all too tragically human. That deeply resonated with me. I knew from that point forward, as I laid in my backyard reading my comics in the summertime, I wanted to create comics.
I got to meet Stan in person in the late '80s in Chicago. It was the same convention where I scored my very first comics gig. Back then, there was no fee for an autograph or a photo with him, and he spent time chatting with everyone who stopped by. I got him to autograph my copy of "Bring on the Bad Guys!" and had a photo taken with him. I told him, "Thank you for being America's 'Coolest Uncle.'" He laughed, asked about the reference, and I told him the above description. He enthusiastically nodded and patted my hand. "I like that moniker!" he said.
At that moment, I felt like I had just been blessed by the Pope. Excelsior!
* * *
Stan Lee was the omniscient narrator of every comic I read as a child. His voice bridged the gaps between panels, and his direction created a universe where the common person could become exceptional. 
* * *
I don't think anyone has had a bigger impact on my life through their work than Stan. Spider-Man is beloved by millions, but in co-creating him with Steve Ditko, Stan threw me a lifeline.
As a skinny, introverted Army brat, I moved around a lot in my youth. Making new friends every few years proved to be difficult at times. There was plenty of bullying, and these stories were not only an escape, but a beacon that I wasn't alone in these experiences and, more importantly, that there was strength and confidence to be found through it.
— Eric Gapstur, cartoonist
* * *
It's impossible to really encapsulate everything Stan Lee meant to me. He had a unique voice that, for me, is what Marvel Comics are all about. Some complain that artists like Jack Kirby and Steve Ditko don't get enough credit for the plotting they did on books like "The Amazing Spider-Man" and "Fantastic Four," and there's some truth in that. However, for me, it was Stan's voice that was the greatest hook that got me into comics. It was a voice that could be funny, dramatic, empathetic — sometimes all in the same sentence!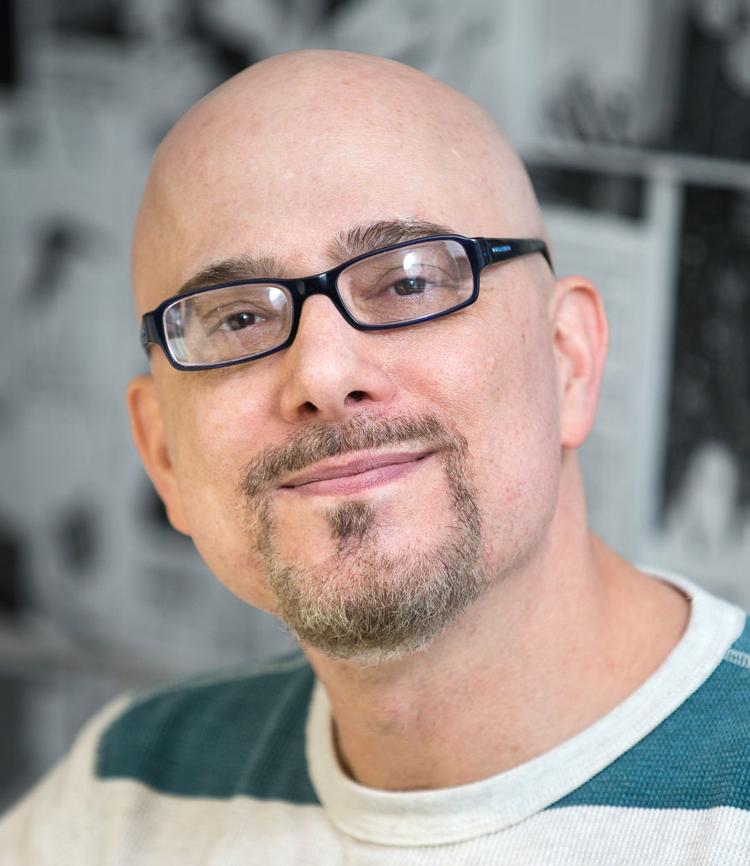 The shortcut version of Stan's claim to fame is that he developed the concept of "superheroes with super problems." I think that the real power in this was his ability to create characters you could identify with. Even if you didn't have mutant abilities, or couldn't shoot spider webs, you could identify with feeling misunderstood, discriminated against or just isolated. There was a lot of joy in his stories, but he wasn't afraid to show the darker side of heroism as well. Even at the age of 6, I was completely fascinated by his way with words, and I could hardly wait to see what he would do next.
I have met many of my idols in the comic industry over the years, but I was never lucky enough to meet Stan. It is a great regret. I had the opportunity to interview for an animation job at Stan Lee Media in the late '90s, but was told that I had just missed Stan! He had been in the offices that morning, but left before I got there. Still, I feel that I have met Stan many, many times. I got to know him through the thousands of stories I enjoyed as a child, a teen and an adult. I still revisit those stories over and over again. I'm sure that I always will.
— Bruce McCorkindale, writer/artist