Ballet dancers, thespians, musicians and chefs are unpacking boxes these days in Council Bluffs.
They're part of organizations moving into the Hoff Family Arts and Culture Center operated by PACE, Pottawattamie Arts, Culture and Entertainment.
Sign up for the Go newsletter
This complete guide of local music, movies, dining and entertainment will have you weekend ready.
Work on the $27 million center at 1001 S. 6th St. began in June 2018. Tenants — American Midwest Ballet, Chanticleer Community Theater, Kanesville Symphony and the Kitchen Council, an incubator for entrepreneur chefs — started moving in shortly after 2020 began and are beginning to settle in while workers put the finishing touches on the 95,000-square-foot building.
"Yesterday was the first time when all three (arts groups) were practicing here, and I might have cried," PACE CEO Danna Kehm said recently. In addition to operating PACE, an arts umbrella organization for the area, Kehm oversaw construction of the building.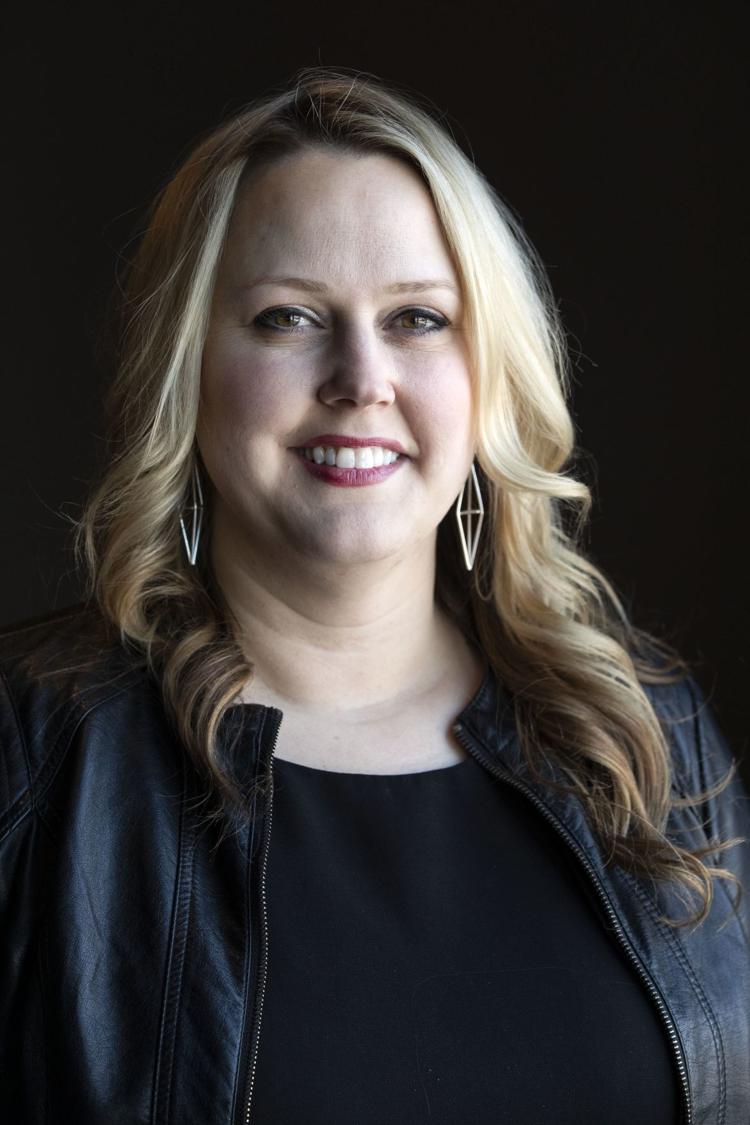 American Midwest Ballet already is holding classes for its dance school in the center, and the company is preparing for its spring concert, "Swing! "Swing! Swing!"
Chanticleer is in rehearsals for "The Music Man," its first production in the 230-seat Polina and Bob Schlott Performing Arts Center. It has considerably more fly space than the previous Chanticleer location in the Bluffs and also comes with state-of-the-art lights, sound and acoustics.
Kehm said officials expect 50,000 people to visit the center in its first year. "This will be a busy place."
The first floor has a large bar and reception space for pre-show parties and other events. It will be available for rentals. The theater and box office also are on this floor.
The second floor is a commercial hub, with offices for PACE and each organization as well as a teaching kitchen (which doubles as an employee break room) and a large commercial kitchen for the Kitchen Council. The council's Holly Benson helps aspiring chefs in three business niches: food trucks, catering and brick-and-mortar restaurants and package goods. She hopes to have about 30 entrepreneurs in the council at any given time. Members of the council also will operate "pop-ups" for food and beverages before events, Kehm said.
The third floor is the education and programming wing, with classrooms (one also will serve as a ballet studio) and a board room. There's an Internet lounge for parents, too.
The fourth floor, bathed in natural light, has a large art gallery that will feature local works, traveling shows and the organization's Grant Wood collection. There also are studios for five local artists who work in a variety of media — photography, woodworking, video and audio production, painting and other pursuits — and a pottery studio with two kilns and several pottery wheels. The artists, who pay a reduced rent, also will offer lessons and classes in their spaces.
"Most of them have been working at their dining room tables," Kehm said.
The center was created by renovating the Harvester II building, a one-time hub for farm machinery sales, and constructing a new space for the theater and other uses.
Area residents can tour the center, enjoy appetizers prepared by the chef entrepreneurs and see dance, theater and symphony performances at a gala open house Feb. 22. Tickets for the fundraiser, $100 each, are available at the PACE website, paceartsiowa.org.