A small disclaimer: There are, approximately, 8 million scripted series currently on network TV, cable, streaming services and, for some reason, Facebook. I am one person, with a full-time job (that isn't watching TV) and social and family obligations (that sometimes include watching TV), so there were a lot of great shows I didn't see this year. But these are the 10 best shows I watched.
10. "Game of Thrones" (HBO)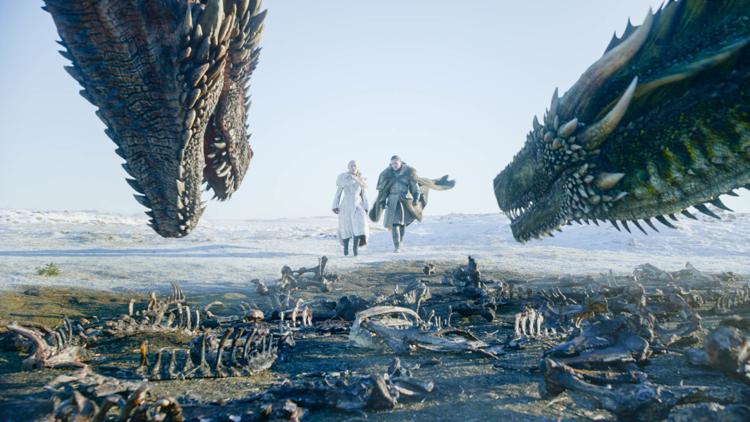 Objectively, no, this wasn't one of the 10 best shows from 2019 (despite what Emmy voters might think). But it was easily the biggest show of the year, dominating conversation before, during and after its final season. And hey, at least some of the CGI dragons looked pretty cool. Just, you know, ignore that ending.
9. "Stranger Things" (Netflix)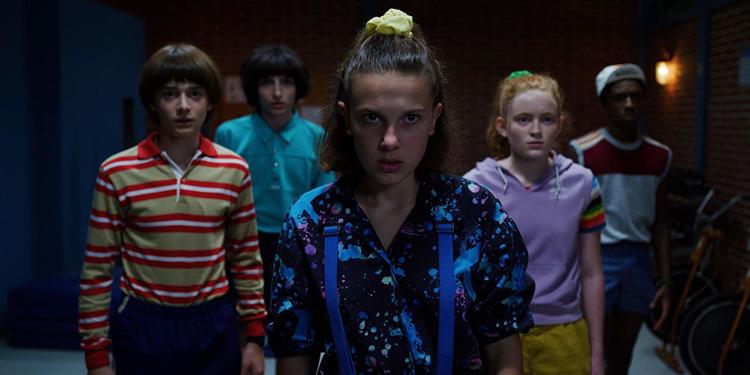 While "Stranger Things" might never again reach the nostalgic heights of its first season, its third season was still a lot of fun. And adding Maya Hawke's Robin to the cast (along with the continued redemption of Steve Harrington) certainly didn't hurt things.
8. "Killing Eve" (BBC America/AMC)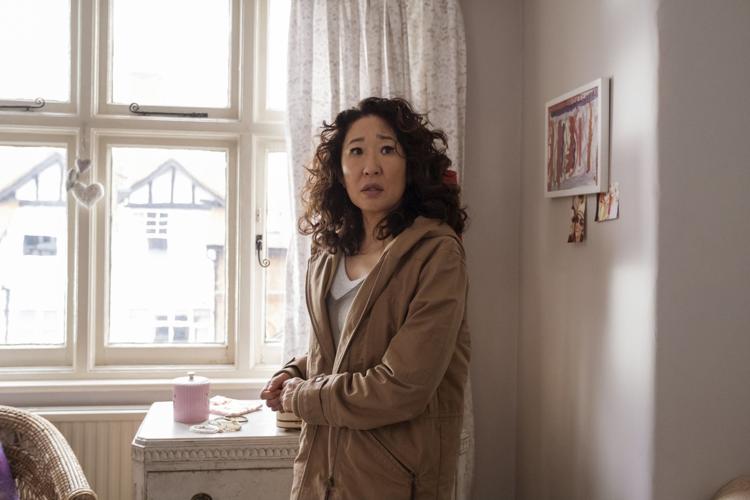 The show took a bit of a step back in its second season, but it still features two of the best performances on TV: Sandra Oh as serial-killer-obsessed Eve, and Jodie Comer (who rightfully won an Emmy) as obsessed serial killer Villanelle.
7. "BoJack Horseman" (Netflix)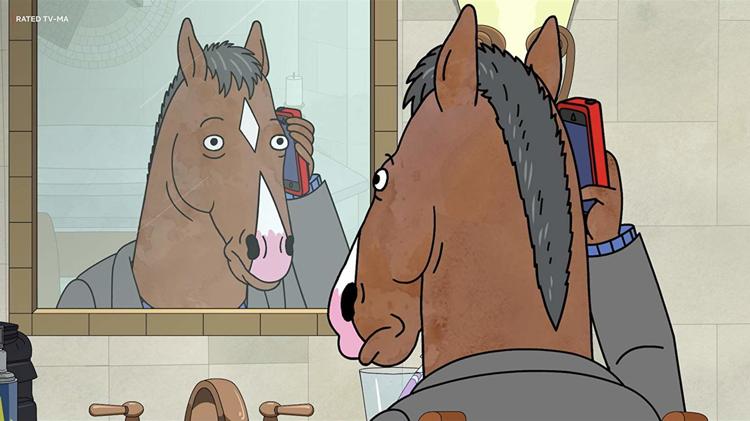 Frequently among TV's funniest but also most depressing shows, "BoJack" was no different in the first half of its final season. (The last eight episodes drop on Netflix on Jan. 31.) The series is still packed with inane sight gags, animal puns and a devastating story about the lingering impact our actions have on ourselves and our loved ones.
6. "The Good Place" (NBC)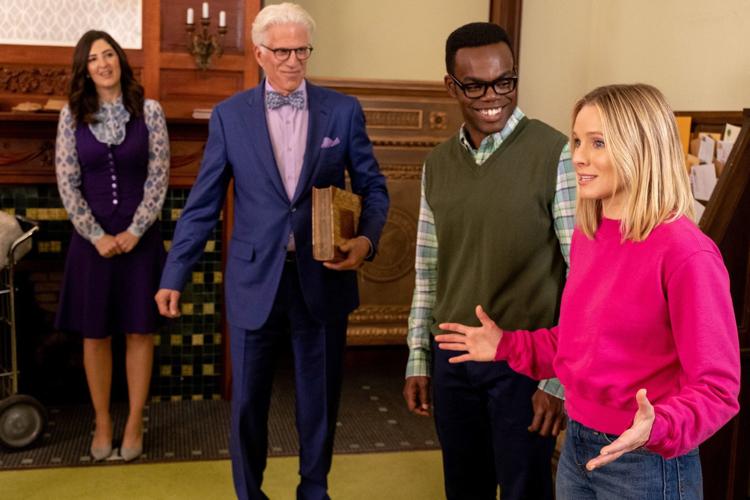 Another show splitting its final season in half (it comes back Jan. 9), the afterlife-set series is just as forking good as it's ever been. The show, which has made a habit of blowing up its premise and resetting things, hasn't missed a beat as it nears its end.
5. "Russian Doll" (Netflix)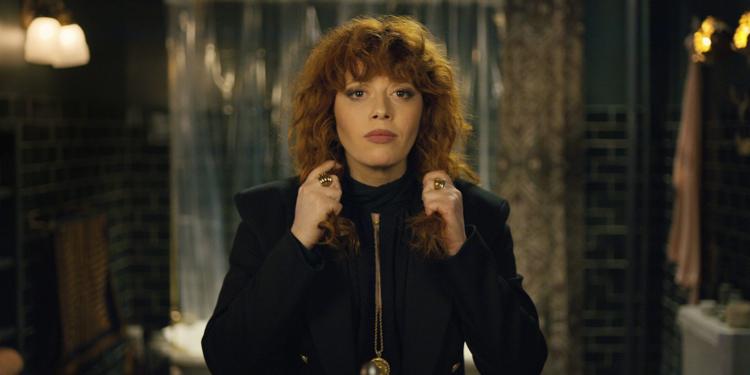 "Russian Doll" is basically "Groundhog Day" if it starred Natasha Lyonne instead of Bill Murray. What a concept! If nothing else, this series is worth watching solely for the sequence in which Lyonne's character repeatedly dies because she can't manage her way down a busy staircase.
4. "Succession" (HBO)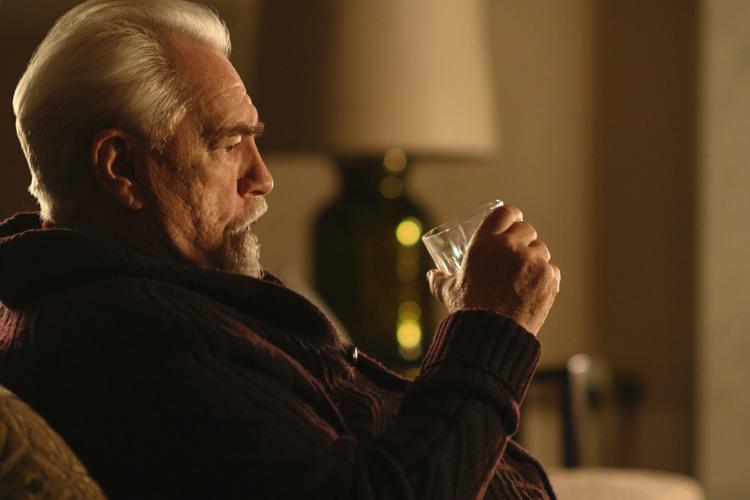 This show about terrible people being terrible to each other is terribly fun to watch. It's got all the back-stabbing and scheming of "Game of Thrones" (before it got bad), just without all the dragons and gratuitous nudity. Plus, it's got Cousin Greg.
3. "Watchmen" (HBO)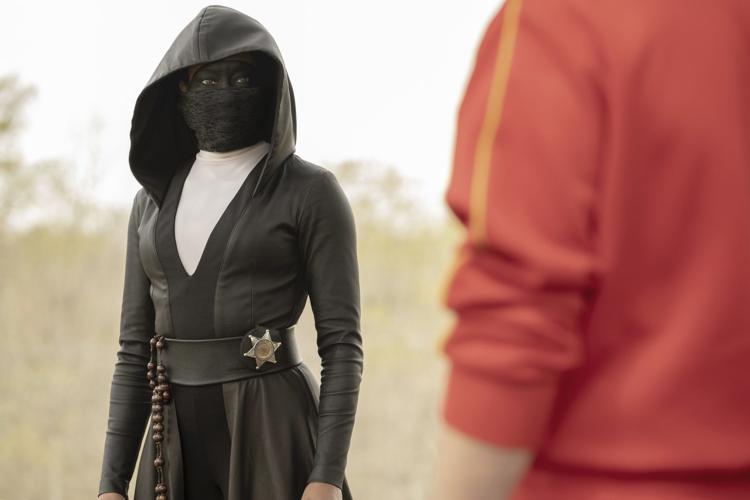 Damon Lindelof took a graphic novel its own creator has called unadaptable and adapted it into maybe the best miniseries of the decade. It also featured an all-star cast (give Regina King another Emmy) and some mind-bending plot twists (no spoilers here).
2. "Barry" (HBO)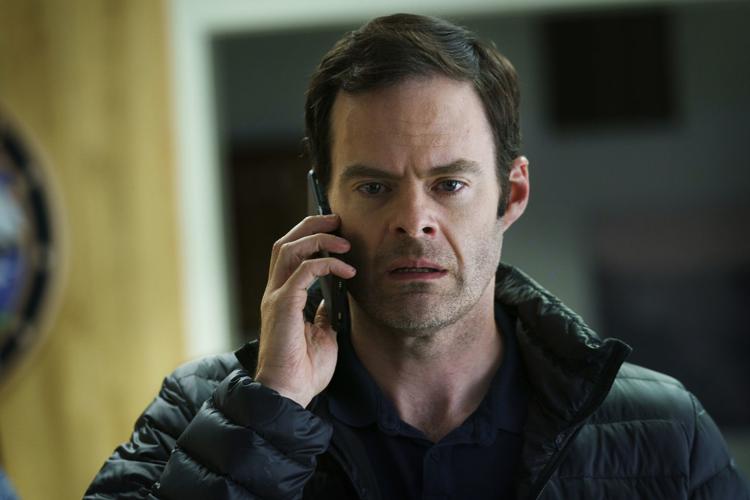 Bill Hader's hitman-turned-wannabe-actor series had maybe the best single episode of TV this year ("ronny/lily," in which a feral, kickboxing teenager stalks the protagonist and his handler) and the single best character on television (NoHo Hank, the well-meaning Chechen mobster who sometimes dreams about debating Thomas Friedman).
1. "Fleabag" (Amazon Prime)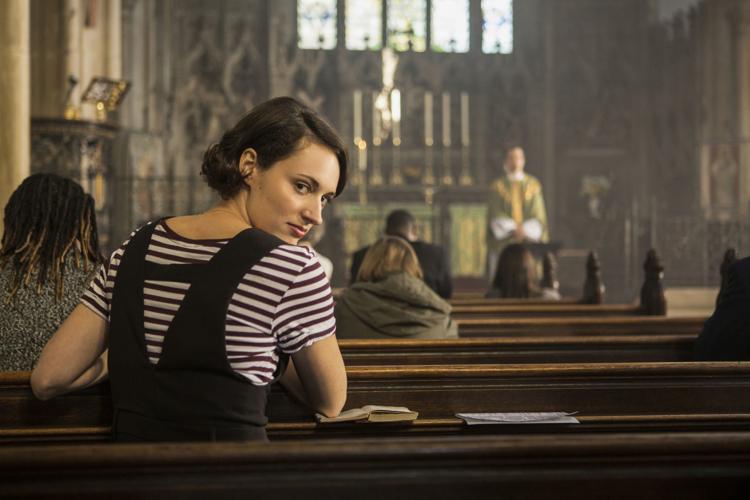 The first season of "Fleabag" came and went without a ton of fanfare back in 2016, but the second season made star/creator Phoebe Waller-Bridge a household name (and made "hot priest" a thing). It rightly deserved all six Emmys it won earlier this year (and a few that it didn't), and it's sad there will probably never be a third season (though Waller-Bridge won't be going anywhere anytime soon).
Sign up for the Go newsletter
This complete guide of local music, movies, dining and entertainment will have you weekend ready.
Honorable mentions: "Documentary Now!" (IFC), "Big Mouth" (Netflix), "Pen15" (Hulu), "Rick and Morty" (Adult Swim), "Broad City" (Comedy Central)
Other people seemed to like these shows that I didn't watch because time is a thing: "Chernobyl" (HBO), "Unbelievable" (Netflix), "When They See Us" (Netflix), "The Crown" (Netflix), "Fosse/Verdon" (FX), "Better Things" (FX), "Pose" (FX), "On Becoming a God in Central Florida" (Showtime), "Schitt's Creek" (Pop), "Mr. Robot" (USA), "The Mandalorian" (Disney Plus), "The Good Fight" (CBS All Access), "Lodge 49" (AMC)
---
The 15 most iconic cars in movie and TV history
The DeLorean - "Back to the Future"

The Batmobile - "The Dark Knight"

Aston Martin DB5 - James Bond

Mach Five - "Speed Racer"

Ecto-1 - "Ghostbusters"

Pontiac Trans Am - "Smokey and the Bandit"

Ferrari 250 GT California - "Ferris Bueller's Day Off"

The Mystery Machine - "Scooby-Doo"

General Lee - "The Dukes of Hazzard"

Christine - "Christine"

KITT - "Knight Rider"

Herbie - "The Love Bug"

The Shaggin' Wagon - "Dumb and Dumber"

The Flintstones car - "The Flintstones"

The War Rig - "Mad Max: Fury Road"