Downtown Omaha's arena and convention center marked another profitable year, earning $4.6 million from concerts, conventions, boxing and Creighton men's basketball.
The Metropolitan Convention and Entertainment Authority reported its financial performance for 2018-19 on Tuesday for the CHI Health Center. It also manages TD Ameritrade Park, but those profits are handled separately.
MECA turned a bigger $5.7 million profit on the arena in 2017-18, because club seat and luxury suite holders paid for their seats in advance for several years to take advantage of the final year of a tax break that expired in 2017.
MECA has recorded at least $2.75 million in profit every year since 2011, clearing an average of nearly $4 million a year, records show. It has made a profit every year since the arena opened in 2003.
Several major concerts powered a strong year for the arena, officials said, including Eric Church, Elton John and Pink. A title fight involving boxing champ Terence "Bud" Crawford helped, too.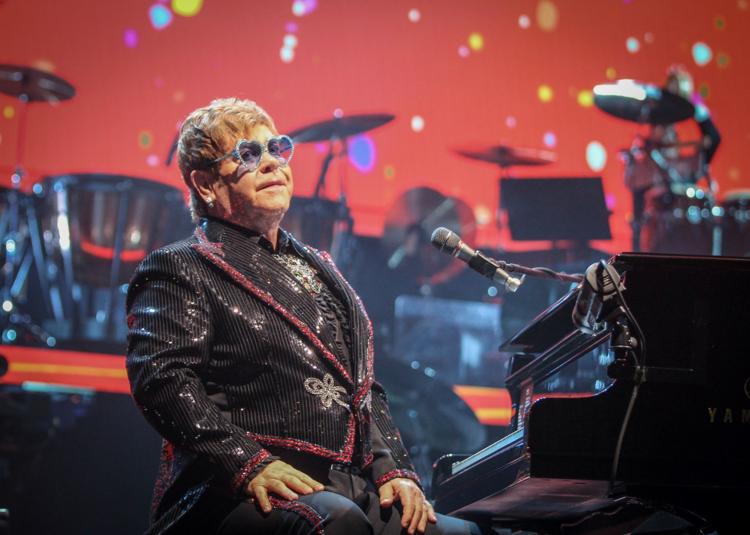 TD Ameritrade Park turned a $7 million profit in 2018-19, but its profit is split up, with most of the money sent to the NCAA and some to the city and MECA.
One reason for the ballpark's success last year was a boost from the city hosting its first Major League Baseball game, said Diane Mills, MECA's new chief financial officer. That game drew 25,000 fans.
Another factor was Nebraska's run to the championship game of the 2019 Big Ten baseball tournament, which MECA hosted at the downtown ballpark. Creighton also plays its home baseball games at the ballpark.
MECA reported $58.4 million in revenue in 2018-19 from the CHI Health Center and TD Ameritrade Park. That revenue total includes funding for the renovation of Omaha's three riverfront parks. MECA is managing the construction work, which is being paid for by private donors and the city.
Some of MECA's revenue was used to pay its 80 full-time employees and 735 part-time workers. Much of the rest went to pay down the public's debt from building the facilities and to cover operating costs. MECA's fiscal year covered the period from July 1, 2018, through June 30, 2019.
MECA is overseeing construction and will handle maintenance of the new parks when they reopen, in stages, by 2024. All but $50 million of the parks' $300 million cost is being privately raised.
In 2018-19, MECA spent $2.4 million on improvements to the arena, convention center and ballpark, including a new sound system, a new roof for the arena and repairs to a concrete terrace.
Crews at TD Ameritrade Park installed artificial turf in the bullpens, which didn't have enough sunlight to grow grass, officials said, and they finished work on a new natural grass playing surface for the ballpark.
A key reason that private donors wanted MECA, and not the city, to run the arena and convention center was to make sure profits made by the facilities were invested in upkeep, officials said.
MECA considers its profit any money left over after paying debt, maintenance and routine costs for running the public facilities it manages. Those profits fund major improvements and fixes.
Diane Duren, MECA board chairwoman, said the CHI Health Center has been open for 17 years, and "people come in and think it's brand-new."
This year and next, people are going to notice outdoor construction near the arena, convention center and ballpark as new permanent security barriers are put in to protect pedestrians.
The U.S. Homeland Security Department worked with MECA to identify the locations that need the protections, officials said. The barriers, many of which will be decorated and disguised, will cost $10 million or more.
The goal is to have the first barriers in place by Berkshire Hathaway's annual gathering on May 2, said Roger Dixon, MECA's president and CEO. The rest should be installed later in 2020.
MECA may seek more funds from private donors to help offset some of the barriers' costs. The city is contributing from ballpark-related capital improvement funds, Dixon said.
---
How Omaha and Nebraska's Fortune 1000 list has changed since 2015