Paul and Jessica Joyce Urban had a crazy idea: get all the city's best charcuterie makers in one spot; the dining room of their restaurant, Block 16. Put together a 20-foot spread of cured meats. Serve for one night only, and make it over-the-top special.
The Urbans called the Grey Plume, the Boiler Room Restaurant and chefs like Bryce Coulton, all known for meat-curing prowess. They called farmers who supply the restaurant's vegetables and bakers who make its bread. They called local dairy farmers in search of special cheese.
Eventually, more than a dozen local chefs, cheesemakers, bakers and farmers contributed to the Charcuterie Partuterie, one of the many sold-out, one-night-only, pop-up restaurants that the Urbans play host to at their downtown restaurant. When the doors finally opened, diners with awed looks on their faces didn't rush to the food. Instead, they held up their iPhones for an impromptu photo shoot, wanting to capture the rare experience.
"It goes to show how cool the community is right now," Joyce Urban said. "It was not like this 10 years ago."
It wasn't like this anywhere 10 years ago. Pop-up restaurants, where chefs open a short-term restaurant in a space for just a night or a few nights and serve a special menu, have become a big deal in recent months. Many in Omaha's young chef and restaurant community say pop-ups aren't just about the exclusivity of a one-time event, they're about building a stronger, more robust dining scene for the long term.
Omaha isn't the only city where these kind of dinners are a big deal. Los Angeles Times restaurant critic Jonathan Gold regularly reviews pop-ups in his city. Food website eater.com has pages upon pages devoted to pop-ups in Chicago and Boston, among other cities. And in Kansas City, Missouri, the longtime American Restaurant, in business since 1974, plans to close at year's end and re-emerge as a space devoted to pop-up dinners and visiting chefs.
Restaurateurs say Omahans are embracing the chance to have a new dining experience, while chefs are taking advantage of the chance to work together in a new, creative way.
Matthew Brown, manager and sommelier at V. Mertz, has started hosting pop-ups in the past few months in one of Omaha's oldest and most respected dining rooms.
"There is a really great community that has been forming over the last five to six years," he said. "Instead of chefs viewing each other as competitors, they view each other as support. It's about raising the general quality of dining across the city."
Brown started a series of pop-ups called Chef/Somm where he invites guest chefs and wine experts to put together one-night-only events; the most recent featured a chef and sommelier both in their early 20s. Brown said he wants the kitchen to become an incubator for such young culinary talent.
The restaurant's former chef, Jon Seymour, is among that talent, too. He's worked two pop-ups at V. Mertz and, later this summer, will start an ongoing series of events at Nite Owl in the Blackstone District. That spot launched what might be the city's most successful pop-up series to date: Ugly Duck Ramen will open this fall as a brick-and-mortar restaurant, the first in the city to result from a pop-up event.
"If you were to tell me 18 months ago that I would be opening a restaurant now, I wouldn't believe you," said A.J. Swanda, the chef behind the Ugly Duck concept. "The pop-ups have been a platform to take my wildest dreams and turn them into reality."
Swanda said he's joked for years about opening a ramen shop, and pop-ups let him test the idea before he spent his savings on the concept.
"I never thought Omaha would have the response that I have seen to ramen," he said. "The pop-ups gave me the chance to get a feel from what the clientele wanted from a ramen shop. That dictated what we are doing in opening Ugly Duck."
Like Swanda, Seymour's end goal is clear: to open Muse, his Korean-inspired restaurant. The pop-ups, he said, have gotten the word out about his to-open space, but they've also done much to help him refine the idea. He's simplified his menu and his dishes. He's learned what he needs in a kitchen by working in other chefs' spaces. He's met reliable restaurant industry people who might help him out down the road.
He's also spent hours upon hours preparing for each event, often doing the bulk of the work himself.
"I don't think people understand how stressful pop-ups are," he said. "It takes a toll on you mentally and physically."
The time commitment and logistics of pop-ups vary depending on the location. The Urbans charge pop-up hosts a fee to take into account things like dish soap, straws, electricity and wear and tear on their space. They want to be sure to cover the time of their staff, who might have to work extra hours, plus their own time. Swanda said he paid rent for the Sunday pop-ups he held at Nite Owl, and Seymour will do that, too.
Brown said the pop-up crowd varies from his regular restaurant customers.
"It's a circle of like-minded diners and friends becoming aware of these events," he said. "They have an interest in unique styles of food that you wouldn't otherwise find. They are hungry to find those experiences in Omaha."
Urban agreed, saying that often the crowds that attend Block 16 pop-ups are the same people, though they're usually not the same diners who make up the restaurant's daily lunch crowd.
One of those diners is part-time food blogger Derek Eskens, who has attended pop-ups at Block 16 and V. Mertz, among other places. A new experience is what attracts him.
"The team behind them feels more freedom to be creative and push comfort zones," he said, "which ends up being a very rewarding experience as a diner."
Brown put it this way: "The diners are developing with the city as the chefs are developing."
Jessica Smolinski, 25, an Omaha graphic designer, likes supporting young chefs who want to open a restaurant.
"I think it's awesome that they are able to get their start before they have to invest in a brick-and-mortar location," she said.
Among the pop-ups she's attended are ones at Block 16, Nite Owl and at the Dandelion pop-up that happens periodically on the corner of 13th and Howard Streets over the lunch hour.
Smolinski said she doesn't go to pop-ups because they're exclusive — though she knows lots of people like that about the one-night-only happenings.
"A lot of people see my posts on social media and say 'I never knew this existed,' " she said.
For diners who might be new to pop-ups, she described some benefits of jumping into the Omaha scene: "For someone who is a little picky, or skeptical about trying new foods, this is really a good opportunity to get in there and sample different kinds of cuisine. There's usually a lot of variety, and it's usually super affordable."
Prices for the dinners do vary, with some starting at about $20 and others going into the triple digits if they include drink and wine pairings with multiple courses. Some have a set menu that diners know beforehand, and some let diners choose from a number of items once they arrive and pay per item like at a regular restaurant.
The trend shows no signs of slowing. Block 16 plans to continue to play host to pop-ups in its designated space, and the Urbans said they'll announce a new slate of events in the coming months. Seymour's series at Nite Owl will launch later this summer. Brown has more Chef/Somm events in the works. And many other spaces in Omaha, too, are beginning to host one-night-only events.
Soon, Swanda will get in on the action and host some pop-ups at his own restaurant.
"I have already put the bug in ears," Swanda said. "When I was a young chef, if I got the chance to play around with menu ideas, it was at the restaurant where I worked. And it usually never made it on the menu.
"Now we have the chance to give someone a whole day to test out their dream a little bit. It's the right thing."
So how do you find out about pop-up dinners?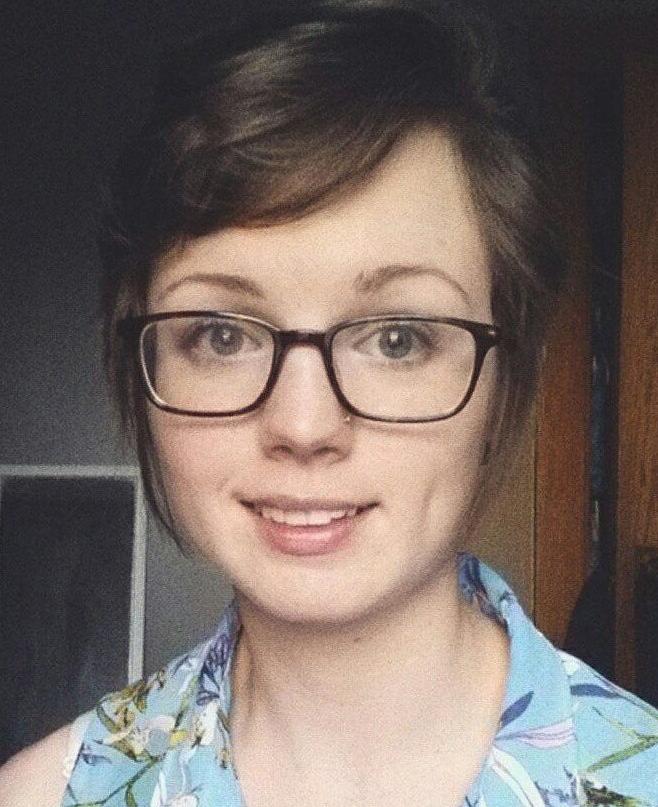 Omahan Jessica Smolinski said social media and word-of-mouth are how she's heard about pop-ups around the city.
"If you follow the different restaurants you like on social media you will see it," she said. "And if you meet people at the event and follow them on social media, you'll see it there, too."
If you want to be sure not to miss an announcement, turn on Facebook notifications for the restaurants you're interested in.
Here are some links for restaurants currently known for offering pop-ups: