Sixty years ago this weekend, Barbie (full name Barbara Millicent Roberts) made her debut at the American Toy Fair in New York City. She wore a zebra bathing suit and hoop earrings, cat-eye sunglasses and a ponytail — eyes looking off demurely to the side; feet perpetually high-heeled; "the body of a Vegas showgirl and the face of a President's daughter," as the L.A. Times put it.
In a toy market dominated by baby dolls that taught little girls how to be good mothers, here was something new. And like many new somethings, Barbie flopped. At least at first. She would become a sensation that following summer, but her debut at the toy fair was a bust.
In the beginning, no one believed in Barbie but her creator, Mattel co-founder Ruth Handler.
Barbie's origin story is two-fold:
1. Handler noticed that her daughter (Barbie's namesake, Barbara) preferred to play with her adult paper dolls rather than her baby dolls. She especially liked dressing them in different clothes.
2. While on vacation in Europe, Handler discovered the provocatively proportioned Lilli doll — a raunchy gag gift based on a German comic character for which Mattel eventually bought the copyright. In this for-adults-only adult doll, Handler came up with her $1 billion idea: paper dolls in three dimensions.
Here was Handler's stroke of genius: She took a sexy doll marketed to men and reinvented it as one of the most successful and enduring children's toys of all time — the premier product of the world's premier toy company.
Handler gets much of the credit for Barbie's success. As she should. No one else had the idea; or, at least, no one executed it so successfully.
But there was another woman behind Barbie, someone who was there from the beginning, who gave the doll her sense of style, a woman born and raised in Omaha: Charlotte Johnson — the fashion designer hired by Mattel in the mid-'50s to craft the doll and her many fashions.
"Ruth was the inventor of Barbie, but Charlotte made Barbie a reality," said Carol Spencer, a former Mattel fashion designer living in L.A. who worked under Johnson for decades and wrote the new book "Dressing Barbie." "No one could have done it so well."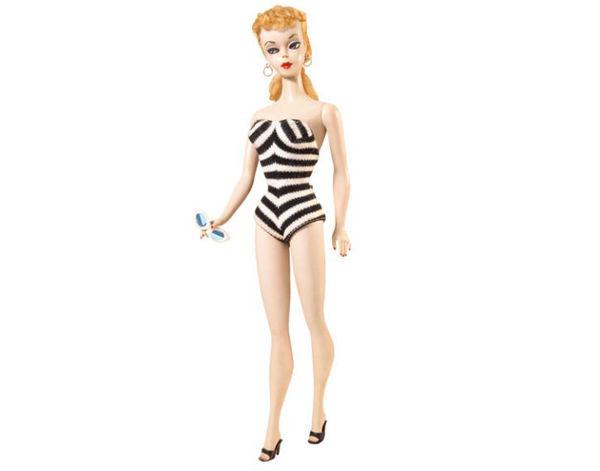 Johnson — who died in 1997 — was a Los Angeles fashion instructor in her late 30s when Mattel discovered her. Fussy, opinionated, brilliant, she was a driving force at the company from the start.
In the beginning, Johnson and Handler would meet regularly at the former's apartment for all-night Barbie brainstorming sessions. For the doll's debut year, Johnson designed two dozen Barbie outfits. For the next 20-something years, she and her team made scores of new wardrobes annually, many based on high-end trends coming straight out of Paris fashion shows.
Some say Johnson created Barbie in her own image. She certainly looked like her.
Like Barbie, "Charlotte had been a model," Spencer said. "She was very tall, statuesque and had a lovely figure."
But Barbie's hands, they were another matter.
Ahead of the 1959 toy show, Mattel sent Johnson to Tokyo, where she supervised the launch of Barbie and her wardrobe.
As Johnson and the sculptors were making the flesh-toned vinyl-plastic production models in Japan, they determined that Barbie's fingers had to be formed in a certain way — if they were stuck out and spread apart, the clothes would catch on the sleeves. This just wouldn't do. The whole point of Barbie, after all, was to get her in and out of outfits as easily as possible.
Johnson showed the sculptor how to position the doll's hands so the clothes wouldn't catch. Six decades later, those poised, graceful hands, the hands of a Benson-raised, Central High-educated independent woman, remain the hands of Barbie.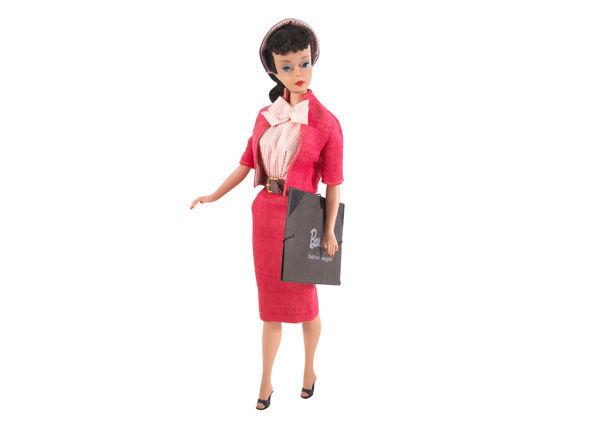 From the get-go, Barbie was all about fashion.
Mattel's business plan for Barbie was inspired by the razor/razorblade model: Sell the razor (Barbie) cheap; sell the blades (Barbie clothes) expensive.
The first Barbie was $3 (with more than 300,000 dolls sold in the first year). Outfits and accessories often ran higher.
Mattel has claimed that two Barbie dolls are sold every second, with more than a billion Barbies sold since 1959. And the number of outfits sold? More than that.
Spencer, the former Mattel designer, explains:
"While designing the clothes, Charlotte found that the thickness of the seam at the waistline was creating a very large waist. When you sew two pieces of fabric together, no matter how thin it is, you end up with four layers when the seam is folded. That created this thickness. So they reduced her waist."
Even with the narrow waist, the chemise wardrobe of the '60s hung awkwardly on Barbie, hiding her figure. Johnson counted it among the doll's most regrettable fashion moments.
Every millimeter of the doll's figure — the waist, hands, armpit shape and thigh-gap — was designed for dressing Barbie.
"We are not designing doll clothes, as such," Johnson said in 1964, "but miniature fashions executed to scale. Everything is very intricate and everything has to be extremely accurate."
Whatever its origins, the doll's figure (among other things about her) has remained a lighting rod for controversy since the beginning. Parents thought she was too sexy. Critics feared that her unrealistic body promoted eating disorders in young girls.
"For as long as I can remember, discussions of Barbie have veered from appreciation to condemnation," said Rhonda Garelick, professor of art and design history and theory at Parsons/New School University NYC. "We all know that her physical proportions — the outsized bosom, teeny waist, long, skinny legs in permanent high-heel position — are physically impossible and would cause a real woman to tip right over if translated into the equivalent, proportionate human measurements."
Barbie has proven capable of evolution, though. It's just been a long process.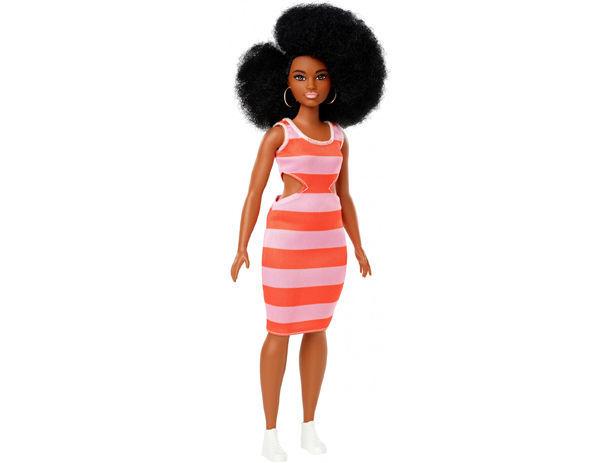 If Barbie's body changes were slow-going, her shifts in style and pop culture have been anything but.
To look at a Barbie released in the '60s, '70s or '80s is to see what was happening in the '60s, '70s or '80s. She reflected youth culture, pop music, the fashion trends of each era.
Barbie got a miniskirt in '67, bell bottoms in the '70s, big hair and shoulder pads in the '80s.
Keeping up with the times posed a never-ending challenge to Johnson and her team. It required a good gauge for which styles would last, as they were designing clothes far in advance of them hitting shelves. They had to guess: Which trends will still be around more than a year from now? Which will have run their course?
"Barbie's clothes come off the drawing board 18 months before they are in stores," Johnson said in 1964, "so we not only have to be ahead of the current market but must stay clear of gimmicks and fads."
Johnson developed a sixth sense by staying immersed in fashion culture — high, casual and in-between. She regularly traveled to Paris fashion shows to see what was catching on, then brought her ideas back to Mattel. Her team designed garments inspired by the likes of Christian Dior, Yves Saint Laurent and Hubert de Givenchy.
In 1974, Johnson explained her process of fashion prognostication: "If something starts in France and is taken up by Bergdorf Goodman and Saks, it will probably last and filter down. But if it starts here and May Co. has it in a full-page ad, forget it."
In Johnson's re-creations of the most of-the-moment styles, Barbie became a bridge between couture fashion and the millions of children playing with the doll.
"It was, if not the main way, one of the most formative ways that children encountered fashion in past decades," Garelick said. "Barbie was more than the two-dimensional type of exposure you'd get from a (fashion) magazine, photographs or on screen. As a doll, especially as one whose raison d'etre was to be dressed and undressed in myriad outfits, Barbie gave children the intimate, tactile experience of fashion in a unique and new way."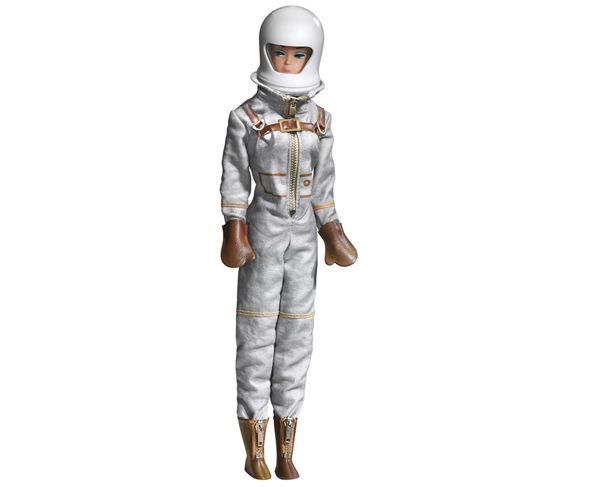 Johnson's interest in fashion went back to her childhood.
When she graduated from Central High in 1934, her yearbook profile highlighted a talented designer bursting with ideas.
Johnson created Barbie in her image, after all. Not in her physical appearance but her values, her belief that a woman had the right to hope for something better than what the world was giving her.
Johnson lived those values, and imbued them in the narrow-waisted symbol she helped to create.
After Barbie's debut, Johnson worked at Mattel for another 22 years. She had to retire when she developed Alzheimer's disease. She died in L.A. but was buried at Omaha's Holy Sepulchre Cemetery.
Spencer remembers a phone call she received from Johnson a year or so after the latter retired.
"She always had this very young voice, such a sweet voice," Spencer said of her friend. "She was on the phone, and she said, 'Carol, this is one of the first days that I'm thinking clearly. When I think about what's going to happen to me, I sit down and cry.'"
She didn't want to forget everything they'd accomplished, how far they'd come.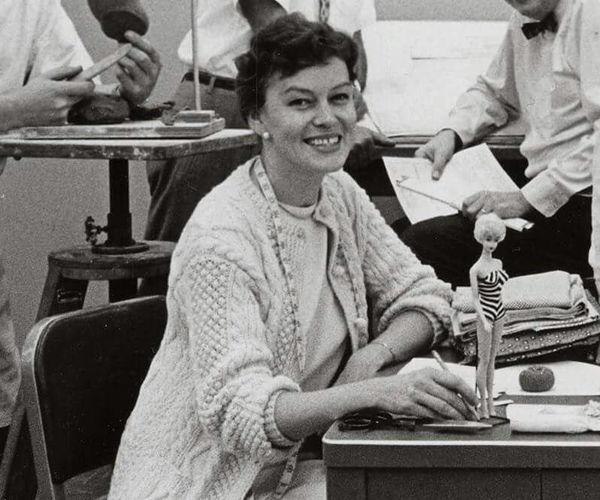 What do we talk about when we talk about Barbie?
Was there ever a toy that meant so many different things to so many different people, and for so long?
"I can't think of one," said Michelle Parnett-Dwyer, doll curator for the National Museum of Play. "Not for as long. Not that reflects how we've changed and how we've stayed the same."
No one, after all, is making a case that the Slinky embraces or subverts societal conventions. That Hot Wheels cars embody toxic masculinity. That Mr. Potato Head is problematic. (Actually, Mr. Potato was once considered problematic.) 
But the history of Barbie has always been and will continue to be entangled with the social history of American women. As with most kinds of history, it's complicated.
Throughout her six decades, the 11-and-a-half-inch doll has been deemed a symbol of progress as well as its inverse. A girl at once ahead of her time and inextricably stuck in the past.
On the one hand, Barbie (intentionally or not) pushed an impossible and possibly harmful beauty standard. She also, particularly in the '80s, embodied a level of class aspiration and material excess that bordered on the grotesque. (Did she really need all those things?)
And in her benign, blue-eyed blondeness, Barbie embraced certain racial and gender standards and stereotypes that were, one could argue, long past their shelf life.
Yet condemning the doll outright would ignore what's arguably her greatest legacy: giving girls a way to dream bigger.
Ruth Handler believed that "through the doll, the little girl could be anything she wanted to be. Barbie always represented the fact that a woman has choices."
Neither Handler nor Charlotte Johnson were housewives. Like them, Barbie had a job. Some jobs were humdrum, others spectacular.
Throughout her 180-plus careers, Barbie leaned in early and often. Like the women who made her, she had a long and successful professional life.
Astronaut Barbie made it to the moon four years before Neil Armstrong and nearly two decades before Sally Ride became the first American woman in space.
Barbie's been a paleontologist, a Major League Baseball player and a UNICEF ambassador. She's even run for the President of the United States a few times.
"Before Barbie," Parnett-Dwyer said, "many dolls were encouraging girls to assume the role of a mother or a nurturer, and Barbie came along and suddenly said to girls, 'You can project your own self-image onto this fashion doll.' And little girls have been doing that ever since."
Spencer said this idea of empowerment was baked into Barbie's mission (and fashion) from the beginning. Into those outfits, Spencer and Johnson stitched new possibilities.
"We gave (children) all kinds of ideas," Spencer said. "Play scenarios of what they could become: a surgeon, a college instructor, a president.
"Through Barbie, children could play out their dreams for the future."
So many dreams, Spencer said, start with playtime.