After Friday, he'll be known as a musical theater star and composer as well. "Howie D: Back in the Day," a musical about his childhood, opens that night at Omaha's Rose Theater. He plays himself in the show.
Dorough wrote "Back in the Day" with Broadway composers Lisa St. Lou and Tor Hyams. They mined his middle-school years for a story about overcoming obstacles — shyness, bullying, feeling out of place, to name a few — as you find your place in the world.
Rose Artistic Director Matt Gutschick is directing the musical with a cast that includes primarily Omaha talent.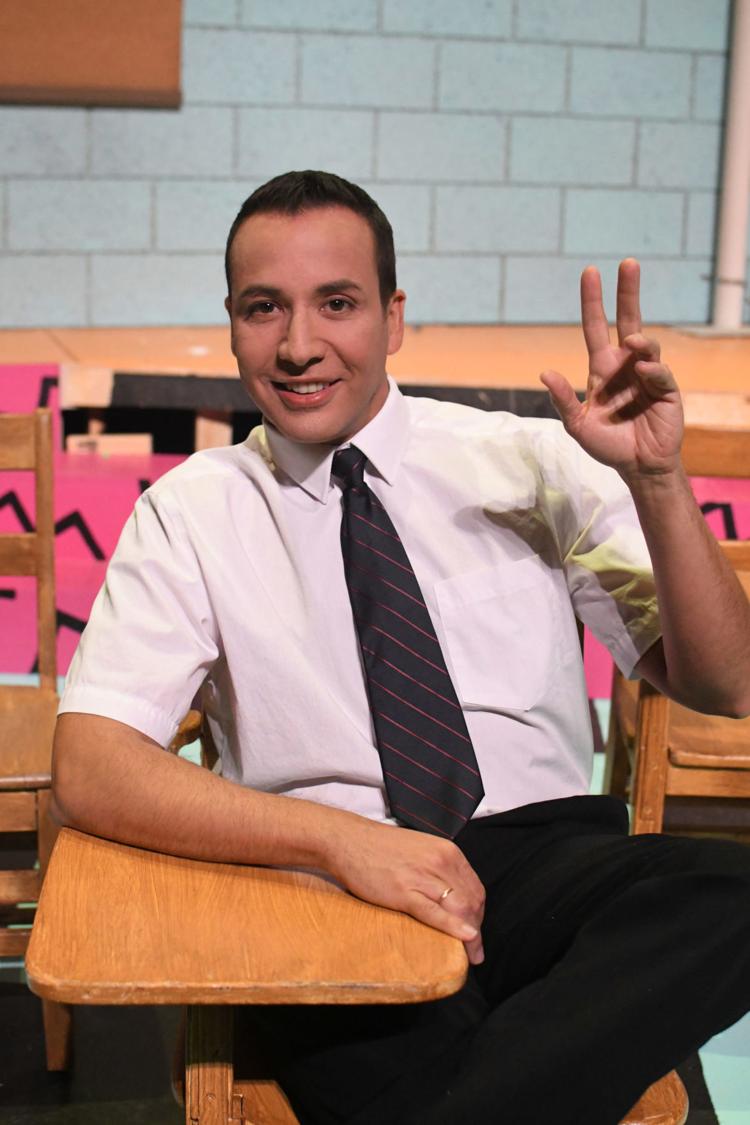 In advance of the opening, we thought we'd share a few facts about Dorough:
» He's the youngest of six children.
» He was born and raised in Orlando, Florida.
» When he was a very small boy, he followed older sister Pollyanna like a bloodhound. "Everything she did, I would want to do, too," he said. She performed in musical theater back then, and that's how he got his first taste of being onstage, at about age 6. He was a member of the Lollipop Guild in a hometown production of "The Wizard of Oz."
» After that, his mom enrolled him in children's theater productions and classes, and he took voice, acting and dance lessons at an Orlando performing arts academy.
» He struggled with feeling different, both because he wasn't an athlete like a lot of his peers and because of his multiracial heritage: His mom was Puerto Rican and his dad was Irish. His dad worked as a police officer.
Sign up for the Go newsletter
This complete guide of local music, movies, dining and entertainment will have you weekend ready.
» He studied music at the University of South Florida for a time, until he heard about an audition for a boy band.
» Following his dream, he nailed the tryout at age 19 to become one of the five Backstreet Boys, who released their first album in 1996. They've since sold 100 million records and still are touring. Their current outing goes around the world and ends March 15. He's using a break on the tour for the world premiere of "Back in the Day" in Omaha.
» He has a wife, Leigh, and sons, James, 10, and Holden, 6.
» In an effort to relate to his son, he produced a solo album for kids, "Which One Am I," alluding to a common question for ubiquitous boy band members. Songs on the album were reflections of his childhood insecurities and triumphs. It became clear to Dorough, Hyams and St. Lou that the material could be expanded into a stage musical.
» Hollywood Life magazine said the album is "a vibrant children's record that serves as the ultimate ode to his family."
» He's acted in a number of television shows, including "Sabrina the Teenage Witch," "Parenthood" and voiceover work for "Dora the Explorer" and "Arthur." He's also been on "Sesame Street" and "Saturday Night Live."
Theater reviews from Betsie Freeman in 2019
A collection of 2019 theater reviews from The World-Herald's Betsie Freeman.