Writer and educator Tamar Neumann volunteered for the Minnesota Fringe Festival — a haven for nontraditional theater — when she lived in Minneapolis.
She moved to Omaha three years ago, and was hoping to stay involved with such an event. She asked around and found out that was impossible.
"I discovered they didn't really exist here," she said.
Neumann wasn't deterred. She talked to several people in town about the possibility of a fringe festival and whether they were willing to help. She connected with Amanda deBoer Bartlett, an organizer of Omaha Under the Radar, a similar festival that's mostly focused on experimental music. They decided to collaborate.
And Wednesday, the first Omaha Fringe Festival began in the Weber Fine Arts Building at the University of Nebraska at Omaha. It's running concurrently with Omaha Under the Radar, which has sessions at several venues across the city. Among other things, the festivals share a website.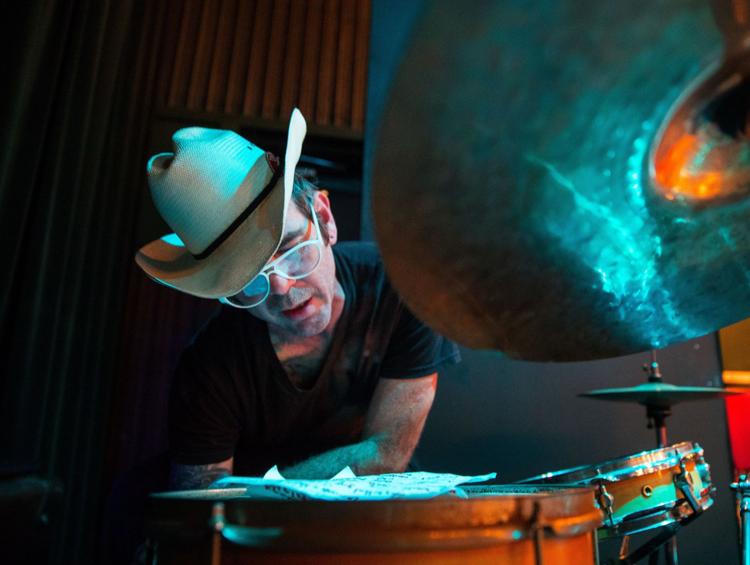 Omaha Fringe is the very definition of unconventional: Acts include belly dancers; an interactive piece titled "Twenty Questions"; a scripted tribute to Robin Williams that explores his final days and his darker moments; "Carnival," a series of monologues derived from interviews with carnival workers …
And "Little Wars," created through collaboration and improvisation during the last school year by UNO theater students.
That's notable, because it puts the college students at one of the newest fringe festivals in the world — if not the newest — and at the oldest, all within a couple weeks.
Right after performing at Omaha Fringe, the 18-member cast directed by Jeremy Stoll, plus theater professor Steven Williams and a couple others, will leave for the 72-year-old Edinburgh Festival Fringe, the granddaddy of them all.
"It's a wonderful opportunity for 'Little Wars' to do the Omaha festival because it puts us in the frame of mind for going to Edinburgh," Williams said.
Perseverance paid off for Neumann.
"I rolled it around in my brain and talked to people and it became a reality," she said. "I had enough people saying yes to me that I just decided to go ahead and do it."
Sign up for the Go newsletter
This complete guide of local music, movies, dining and entertainment will have you weekend ready.
She knew she was tackling a monumental task. Organizing Omaha Fringe has taken her nearly a year.
Omaha is late to the party. Fringe festivals date to 1947, when the Edinburgh event began, and are found around the world. Most large cities in the United States have one, and they've spread to smaller locales such as Asheville, North Carolina; Fort Collins, Colorado; and Scranton, Pennsylvania. The U.S. Association of Fringe Festivals has had a website promoting the events since 2008.
Fringe festivals share several characteristics:
A focus on performance, including theater, dance, puppetry, visual arts, music and spoken word.
Ease of participation, often with open access and low ticket prices and production fees.
Usually original material, either newly composed works or an unusual adaptation of an existing piece.
A quick pace. Nothing in the Omaha festival lasts longer than an hour.
"The thing I like about it most is anything goes," Neumann said. "People who may not have had a voice get a voice."
Other elements of the festivals vary. In some, juries decide who participates and performers pay fairly hefty production fees, recouping some of it with a share of box office proceeds. Others use a lottery to choose participants.
Partly because her festival is new, Neumann went the lottery route. There's no application fee and no production fee, she said.
"I wanted to be sure that everyone who wanted to apply could apply," she said. "We had a really good response, and everyone had really good things that they were working on."
A venue, rehearsal space and promotion are provided, but performers must provide costumes and sets and anything else they need for the production.
Neumann said she got 25 applications and randomly chose 10. She hopes to increase the number of productions as the festival grows. This year, each group or individual gets to perform three times.
Of course, Omaha Fringe or no, the UNO folks wouldn't have given up their Edinburgh gig. But it worked out that they could participate in both.
Students came up with the entirety of "Little Wars," Williams said.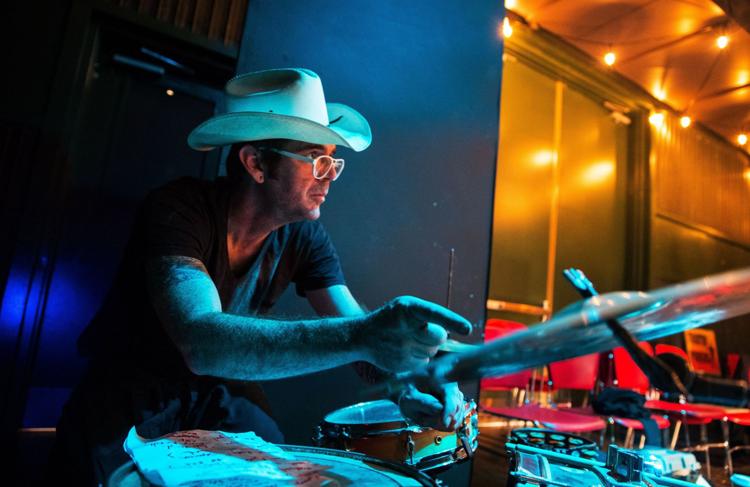 "What everybody sees onstage is directly from students, either their life experience or racially or through sexuality. It's conflict we all have been through. It tugs at your heart."
So will "Hummingbird," the Robin Williams piece written and directed by Jason Levering, executive director of the Omaha Film Festival, who works with Region 6 Behavioral Healthcare as a full-time job.
When trying to decide on a new project, he said, he was really struggling with Williams' death, especially the manner (suicide) in which he died.
"I was trying to understand how you come to that decision," he said. Writing the play about Williams' final days and his earlier life, and examining some of the comedian's darker moments, was helpful.
Levering saw the festival as an opportunity to workshop his three-year-old script.
"Omaha has needed a fringe festival for a long time," he said.
Neumann, who's pursuing a master's degree in theater at UNO, is writing her thesis on organizing the festival. She plans to have one each year and dreams that it eventually will become as big as others — some, like Edinburgh, last multiple weeks and have hundreds of participants.
Williams said it's rare and impressive that she took on such a huge project essentially by herself. Other festivals usually have at least four or five main organizers.
He's excited that the inaugural lineup features all Nebraska talent, many of whom are his former UNO students. He also praised Neumann's fundraising work.
"Other people have had the idea, but never the gumption to go out and do it," he said. "Tamar had it. This is a remarkable first outing."
Summer 2019 events: More than 200 things to do in and around Omaha
If you get bored this summer, don't blame us. There's more to do in the Omaha area, and beyond, than anyone could handle in three months. Festivals, concerts, feasts and family events pack the calendar from now until September.