Before she died, she wanted to find a home for her painting. But time was running out.
"I don't want to get maudlin, but I don't have a lot of time left on this Earth," said Teddy Kading, a 72-year-old Omaha woman.
"And I'd really like to make sure the painting has a good home, with someone who loves it and appreciates it," she said. "I just don't want it winding up some place where it's lost forever."
In the end, Kading didn't have enough time to find a buyer for the piece — a 1970 Kent Bellows work called "Mourner," a painting she'd owned for more than 40 years. Kading died last month due to a heart condition, just a few weeks after she spoke with The World-Herald.
But through her search, she did ensure that a piece once thought lost was at long last found. That a painting by an important, well-known Omaha artist — and Kading's close personal friend — was discovered anew.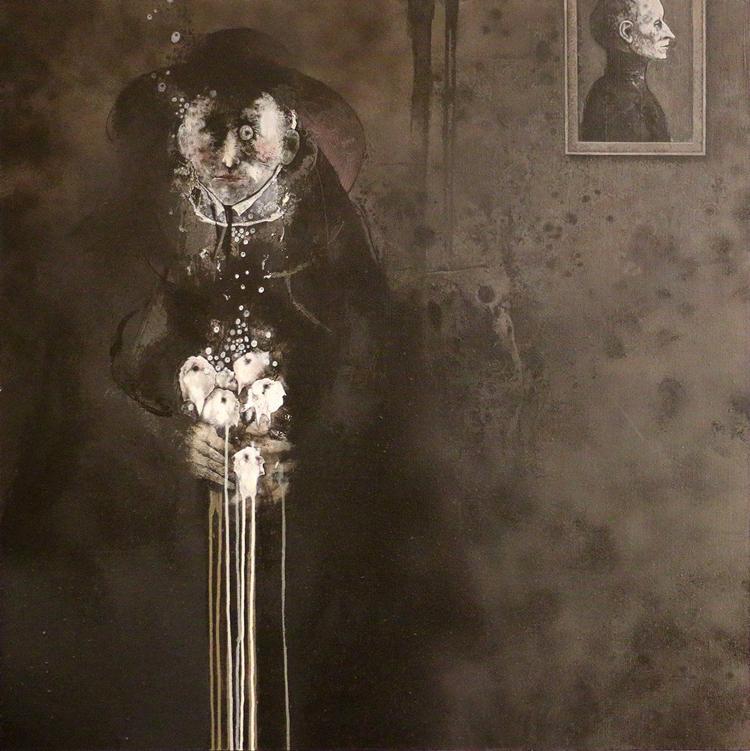 Fine art and bad smells
Kading, born in Iowa and raised in Omaha, was a member of the Old Market art scene in the '70s. Moving back to town after attending the Art Institute of Chicago, Kading took a job running an art gallery at Westroads.
But before long she set up shop downtown, operating The Artist's Co-op and Gallery at the Market, galleries near 11th and Howard Streets.
In 1973, The World-Herald reported that the latter gallery "had been an important and sometimes innovative outlet for superior artists from the area."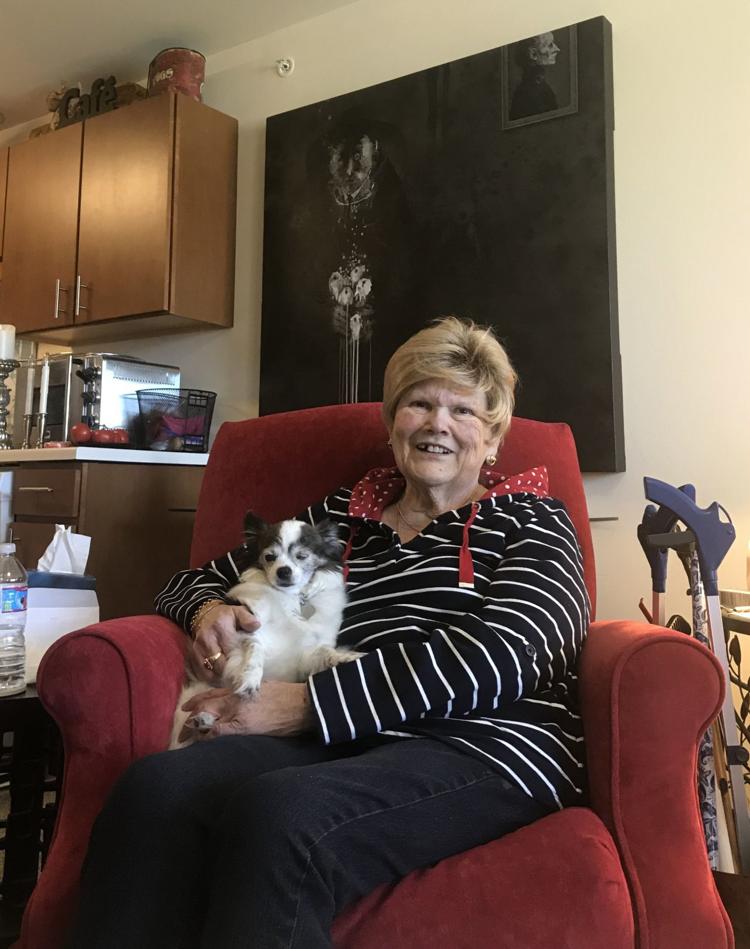 Kading was young, scrappy and hungry for new forms. The Old Market in the '70s ended up being a great fit for her.
"It was a rip-roarin' time in the old town," Kading said. "At the time, the Old Market was very much like the Wild West."
When she opened the Artist's Co-op, in '72, she had almost no money — just enough to touch up the paint and the floors. When disaster struck, she had to get creative.
The day of the gallery's opening, Kading walked in and was hit with a heinous stench. A sewer line had exploded in the basement.
"There was," she said, "a foot and a half of … sh--."
None of it upstairs, thank goodness. But the smell was unbearable on any level. With a few hours to go before the opening reception, Kading called the city.
"I don't care what you have to do," she told them. "I need this cleaned up immediately because this is a one-time shot."
The city flooded the basement with bleach and killed the stench before the guests arrived. That night, hundreds of Omahans perused fine art while, unbeknownst to them, a pool of excrement and bleach sloshed 'round beneath them. The gallery was closed the next day as the city pumped out the mess.
"And oh man it was a mess," Kading said.
Kading told this story to make a point — that operating an art gallery involves more than the art itself. That you have to put up with a lot of, um … stuff before you get to the beauty of it. And amid the muck, you can find a rare talent. Or better yet, a friend.
It was around this time that Kading met a young, talented artist named Kent Bellows.
Space work
When Kading moved back to Omaha after school, she was trying to get familiar with all the artists in the area. That's how she became friends with Bellows.
"He would come down to my gallery late at night and not have to worry about crowds and people bothering him," Kading said. "He was very much a recluse, and he was embarrassed about showing his work."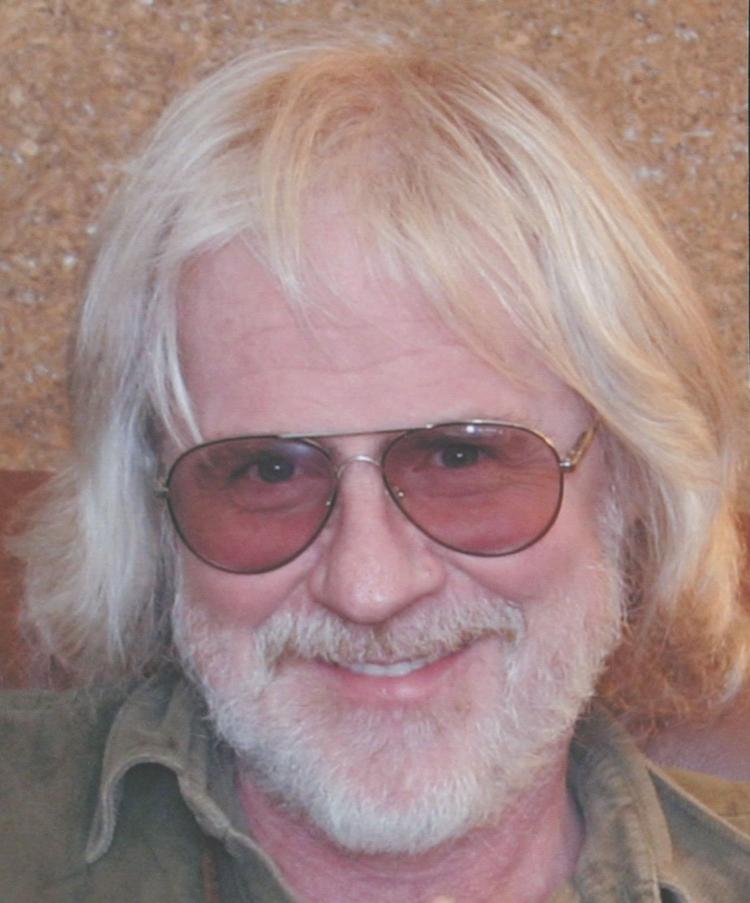 The Blair-born Bellows, who died in 2005, was in his 20s at this point. He's now remembered as a master of realism, his work so meticulously detailed it looked like photography. But when Kading knew him, he was well into what she calls his "space work."
In the '70s, Bellows was doing out-there and unnerving work — for the covers of science-fiction novels and for publications like the sci-fi magazine Omni.
Weston Thomson, director of Joslyn's Kent Bellows Mentoring Program and the former executive director of the Kent Bellows Foundation, said that when he shows people Bellows' sci-fi work, they usually do a double-take.
"He was so good at this meticulous realism," Thomson said. "But he was also so good at this fantastical science-fiction art. His imagination could just go and go and go. People just don't realize that was part of his skill set."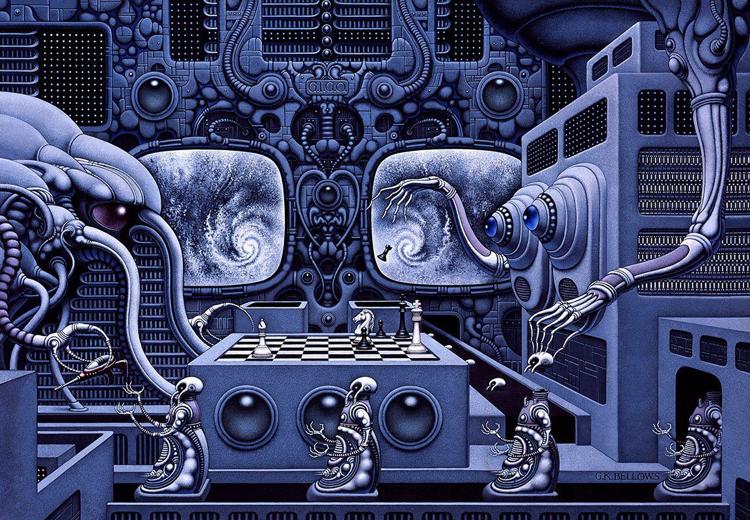 But at least one famous writer was aware of his talent for the weird and uncanny. In 1975, Bellows drew a portrait of Philip K. Dick for a Rolling Stone cover story that profiled the author of such works as "The Man From the High Castle" and "Do Androids Dream of Electric Sheep?"
Dick was so taken by the piece — which features the sci-fi scribe reading in a chair as a tentacled creature creeps in through his window — that he wrote a letter to Bellows.
"Listen, Kent," Dick wrote, "I want to tell you what (you) have done for me. You gave me a reflected self or identity and I suddenly believed I was real. I am not sh---ing you. Something happened to me after I saw that color drawing of me you did. ... You reconstructed me and put life back into me. You cured me of my identity-less sickness."
Bellows loved to share his sci-fi work, Kading said. She recalls one night when he came down to the Old Market with about 400 lithograph copies of a rocketship poster he designed. "He just started handing them out," Kading said. "I hope people saved them."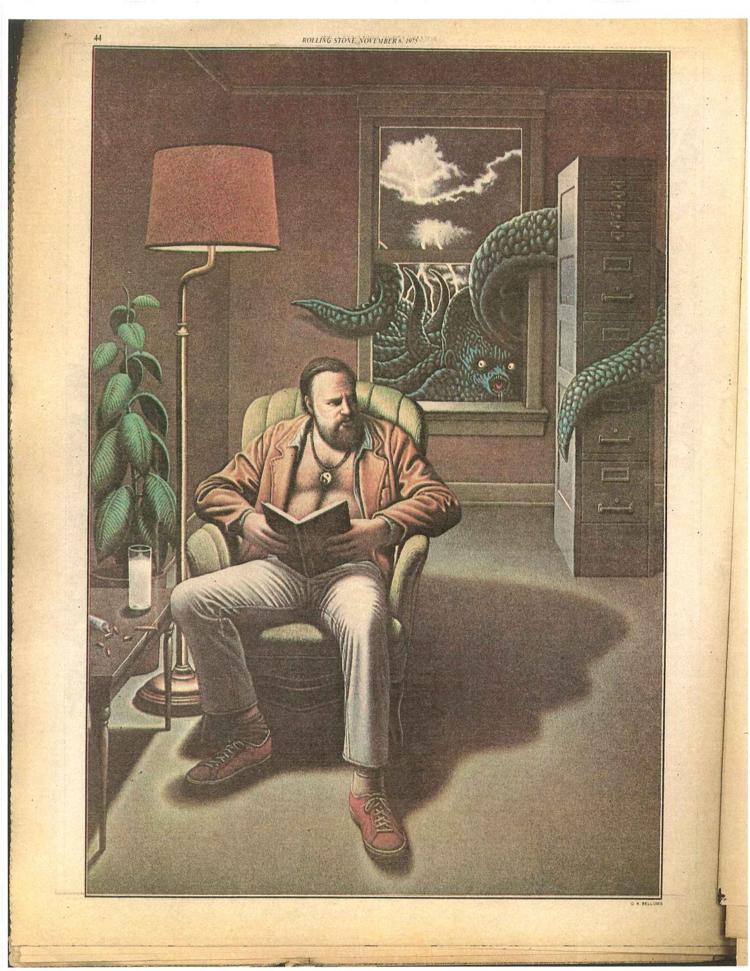 'Mourner'
Kading recalls hanging out at Bellows' "funky old apartment" and studio. The artist would pull paintings out of the stacks, paintings he was dissatisfied with and planned to paint over.
"He had this one, 'Mourner,' that he was getting ready to paint over," Kading said. "And I said, 'No no no! Please let me buy it.'"
Bellows sold 'Mourner' to Kading for $500 (or, she noted, about five months rent at the time).
"Mourner" is a dark and vaguely nightmarish mixed-media painting, acrylic and tempera among other things, in which a behatted figure holds what appear to be flowers, which are simultaneously bubbling up and melting down to the bottom of the frame. In the top right corner, the profile of another figure, who looks a bit like Pinhead (sans Pins) from the "Hellraiser" movies.
("Kent loved old horror movies," Thomson said. "Movies were some of Kent's primary inspiration for his work. He would look to them for composition. He would look to them for lighting, models, scenes. And he would put a lot of that in his work.")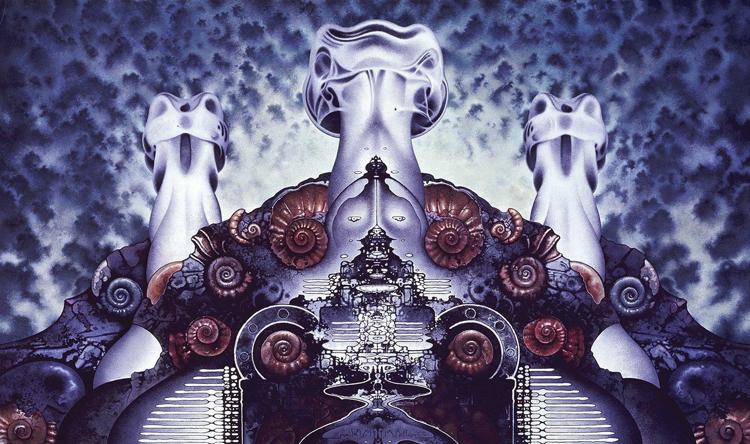 Kading had had "Mourner" with her almost ever since. She took it with her when she moved to San Francisco in 1980. She brought it with her when she moved back to Omaha in 2012. She took it with her to her assisted living facility, after her accident falling down the stairs.
"Mourner" was out of her sight just one time: the four years she lent it to the old Antiquarium Bookstore in the Old Market. Yes, the lost painting was on display for years. 
"Mourner" was for her not just a painting she loved on an aesthetic and technical level. It was a token of her time in the Omaha arts community and most of all a reminder of her friend.
"I just really loved Kent," she said. "He was a good guy. He's gone way too soon."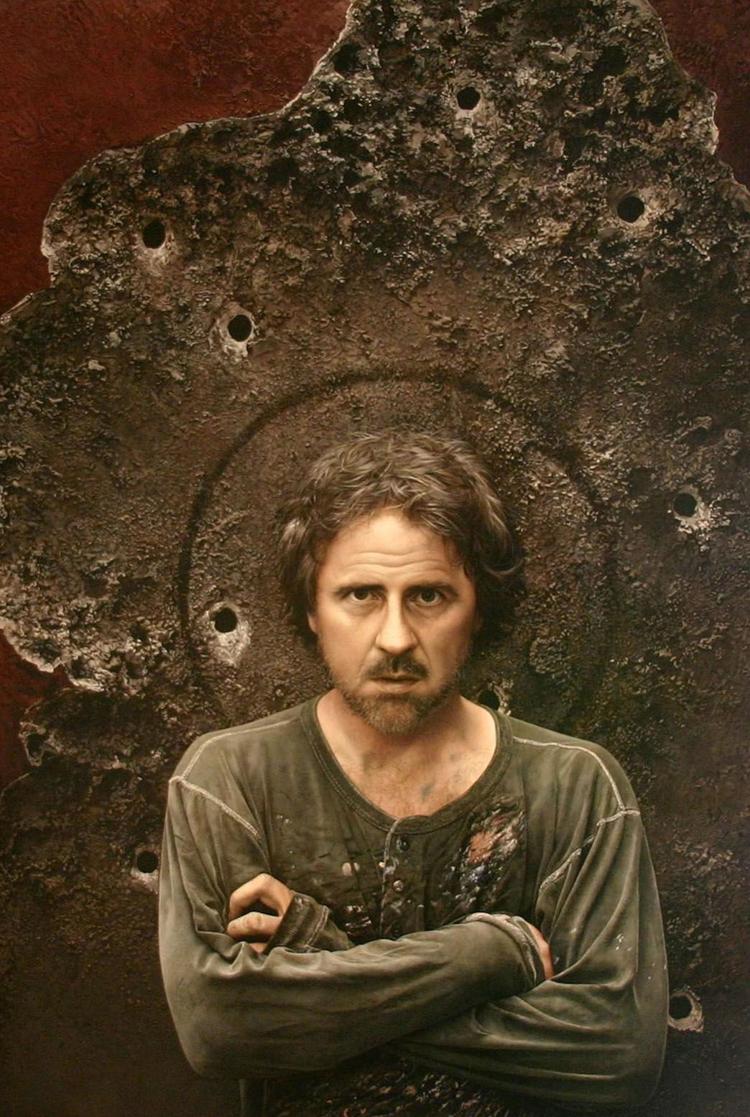 Lost and found
With her health declining, Kading sought a buyer for "Mourner." She enlisted the help of her attorney, Abby McConnaughhay.
McConnaughhay, who works mainly with older adults and senior legal issues, contacted Thomson with the Kent Bellows Mentoring Program to ask for guidance.
"I told them we have this painting, how do you sell it?" McConnaughhay said. Thomson got the painting's name and recommended some sellers.
After a little digging, Thomson learned that Kading had a lost Bellows work.
"We keep documents of all Kent's work," Thomson said. "Sometimes we get random calls from people saying they have a piece of Kent's work. We actually had 'Mourner' on a list of Kent Bellows artwork that had an unknown location."
Because of the list, they knew "Mourner" existed, but they knew nothing else. Not what happened to it or where it was or even what it looked like. Thomson is not even sure how the title ended up on the list of missing work.
Whatever the case, once he learned what Kading had, he called McConnaughhay back. Could he come see the painting?
Thomson soon visited Kading to examine and take photos of the painting. He brought along Bellows' sister, Robin, and her son, Neil Griess.
They found Bellows' signature.
"He wrote in pencil on the back," Thomson said. "He had this signature thing where he would draw pencil lines for guides first and then sign over that. That's something he did on the walls in his studio and on his books and his work."
Shortly before she died, Kading also got to visit Kent Bellows' studio on Leavenworth Street one last time.
Despite Thomson's help, Kading's efforts to sell "Mourner" were unsuccessful. It was a struggle to even put a price tag on it.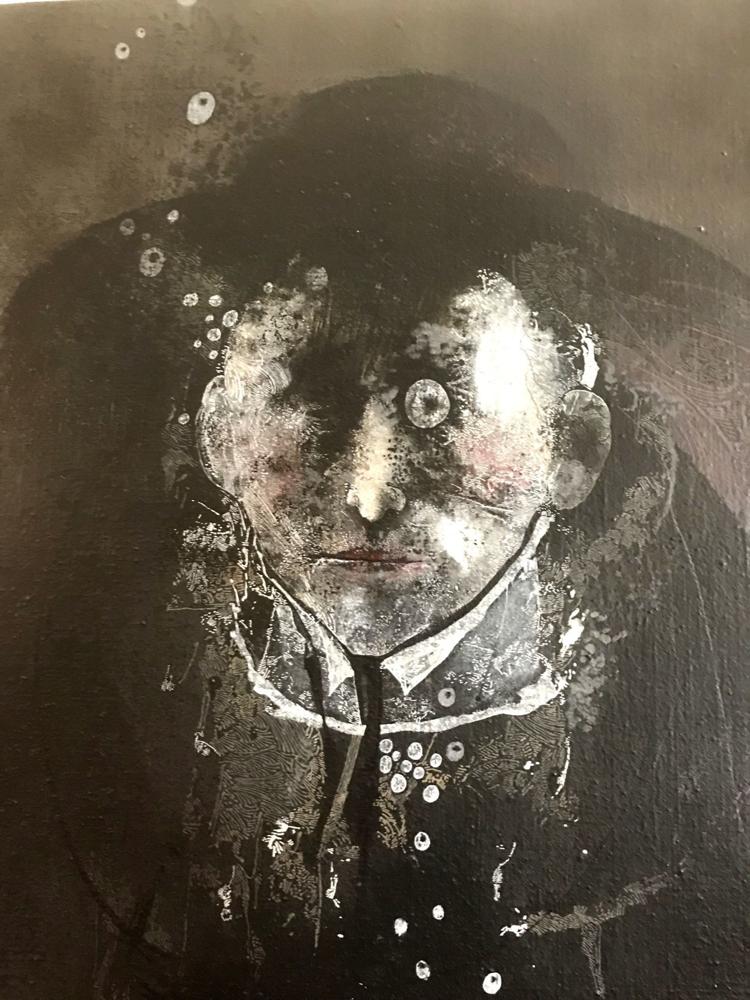 McConnaughhay said they contacted another local gallery to appraise it, just hoping to get some kind of ballpark figure.
"They said that it's very hard to appraise because sometimes there's a gap between what people think it's worth and what they're willing to pay for it," she said. "They didn't really know how to value it."
Kading said that "Mourner" is a transition piece, which makes it a bit harder to put a price on. "Being a gallery operator and curator, I understand that better than anyone else," she said. "It's amazing what the market will bear depending on who wants it."
Recently, a collection of 10 Bellows paintings was valued at more than $1.5 million.
But "Mourner" didn't get a figure. Following Kading's death, the painting went to her family, who, McConnaughhay said, are now working with an art broker and looking for a buyer.
Whatever the monetary worth of "Mourner," no one could ever value it as much as Kading did.
When Thomson visited Kading this summer and got a look at "Mourner," the woman left just as much of an impression as the painting.
Teddy Kading, more than any single work of art, was a living connection to a time and a place in Omaha arts history.
"Every once in a while," Thomson said, "she would mention something about her gallery or her lifestyle as an art collector or as a leader in the arts community, and you would get glimpses into what it was like back in the day.
"She loved that piece she got from Kent. And it says a lot that she had a really open mind. She was open to artists of all types. She connected to their work. I got the impression she was a little bit of an outlier and a little bit of a rebel."
Her spirit reminded him of a Kent Bellows business card they still have in the collection. On one side of the card, it says "Kent Bellows. Artist." On the other side, it reads "Kent Bellows. Outlaw."
The 70-by-40 inch image of a naked woman, known as "Black Bess," now hangs in a shadowy corner on a lower floor of the Durham Museum.
In the developing days of America's most popular art form, Harold Lloyd climbed higher than any other star.
For Chris Carter and Doug Lewis, members of the Omaha Masonic lodge named in George Lininger's honor, the Bible's discovery feels like a gift from their old friend.