If the act of adapting a toy into a major motion picture seems like a cynical and infantilizing endeavor, that's because, well ... that's because it usually is. But it can also be an extremely lucrative one.
Some of the most successful movie franchises are not based on a novel, play or even a comic book but instead a multi-colored assembly of plastic marketed to children.
Print this image out, or save to your tablet, and color away. We'd like to see what you create! Share pictures with us on Facebook or on Twitt…
To date, the "Transformers" movies have grossed more than $4.8 billion. The just-as-dreadful "G.I. Joe" movies have done well, too, raking in nearly $680 million. And the "Lego" movies — three so far — will have grossed more than $1 billion shortly after "The Lego Movie 2" hits theaters on Feb. 8.
The point of these movies is to make money, and, in that regard, they've typically been successful. But then 2014's "Lego Movie" went and did something besides that. It proved that these movies could actually be … good. Really good — 96-percent-on-Rotten-Tomatoes good.
In the capable hands of writer-directors Phil Lord and Christopher Miller, a toy-brick brand lacking a pre-existing narrative became a smart, hilarious and endlessly inventive franchise-launcher. ("The Lego Movie 2" is reportedly quite good, as well.)
At first glance, a "Lego" movie seemed like a terrible idea. In hindsight, it feels inevitable.
"The Lego Movie" proved that you can make a good movie out of anything. So why, then, have so many toy brands failed to make the leap to the big screen?
La Vista couple Ryan and Meghan Nelson — who own a Lego business and had one of their designs featured in "The Lego Movie" — said in an email that Lego works better than other brands at the movies because it's a toy that was literally built for adaptation.
Legos "allow for open play, imagination and building," they said. "This open-ended concept allows for the creation of an ecosystem that is limitless. While other toys/brands/products can easily be pigeonholed into a set story or archetype, Lego avoids that downfall by its open and creative nature."
Nate Flood, who runs the Lincoln/Omaha Lego Users Group, said Lego "makes a great brand for adaptation because of its broad appeal to everyone. Lego is used by all generations and all genders. It's a toy that has stood the test of time with a brand that can easily evolve with the current pop culture and stay relevant."
If Lego really is a one-of-a-kind toy that transcends all ages and eras, it makes sense that it's succeeded where others have failed. The toy bricks' lack of any single story allows them to tell any story. 
Most toys are inherently limited in what they do — truck turns into robot, stretchy man stretches. But you can make anything out of Legos, and you can make anything out of a "Lego" movie. A case could be made that Legos have made for the best movies simply because they're the best toy. Their formula can't be replicated with any old toy.
Even so, Lego's success at the cinema has launched a whole new wave of interest in adapting lesser brands to the big screen. Not just toys, but mobile apps — which, like Lego, lack a pre-existing narrative backbone. "The Angry Birds Movie," for instance, was a worldwide hit.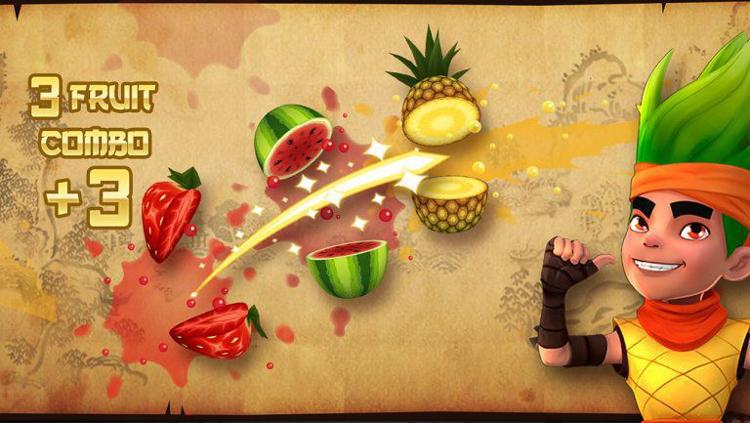 Not too long ago, the New York Times wrote an amusing feature about a producer's efforts to adapt the iPhone game "Fruit Ninja" into a feature-length film. This is a game, mind you, in which the sole object is to slice in half (with a swiping motion) various kiwis, apples and oranges as they fall.
And if a movie made out of such a thin concept (lacking story, mythology) seems cynical and infantilizing, bear in mind that "Fruit Ninja" has been downloaded more than 1 billion times, that it has immediate brand recognition for millions of moviegoers.
Will it be the next "Lego Movie"? Of course not.
But it's also not going to be the worst movie to be based on a toy or game.
What follows is a rundown of the toy brands that went to the movies, for good and bad.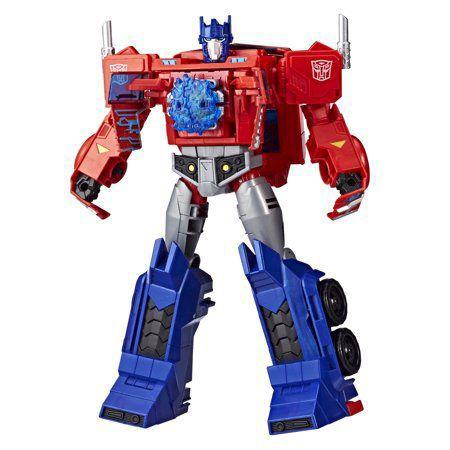 Transformers
Number of live-action movies: 6
Combined box office: $4.8 billion
Average Rotten Tomatoes rating: 40 percent
The toy: The Hasbro toy, created in 1984, that could shift back and forth between a vehicle and a robot and back again. "Robots In Disguise," went the tagline.
The movies: The Michael Bay movies at least had a solid base of mythology to build upon. The toys came loaded with a good vs. evil (Autobots vs. Decepticons) story that has driven every piece of the media franchise (cartoons, video games, movies) since. The Bay movies are unquestionably awful. But they did at least manage to capture the basic appeal of the toy: Robots turn into cars, trucks and planes; cars, trucks and planes turn into robots.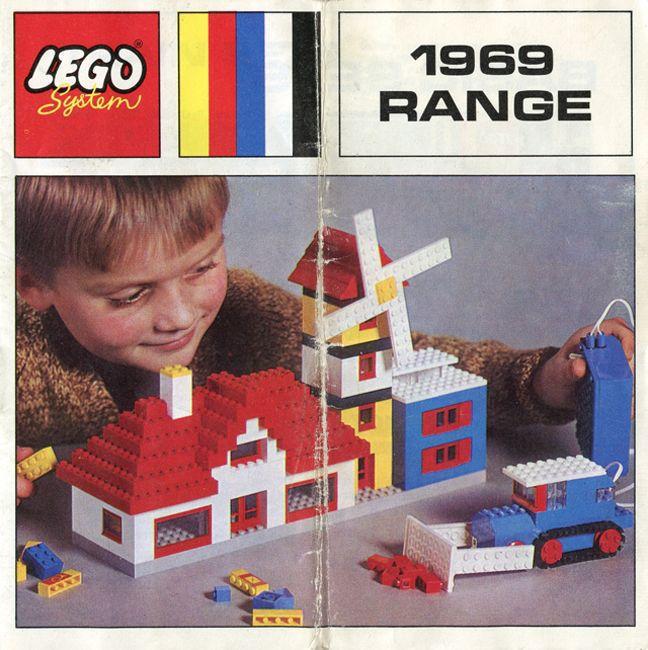 Lego
Number of movies: 3, plus the new one coming out Feb. 8.
Combined box office: $904 million
Average Rotten Tomatoes score: 80 percent
The toy: A plastic construction toy of interlocking bricks created in Denmark in 1949. The strength of the brand is that it can be built into limitless configurations.
The movies: "The Lego Movie" captured the limitless nature of the toy by throwing just about every conceivable configuration of the little bricks (that it could license, anyway) into its feature film. The film's success reflected the malleability of the toy itself.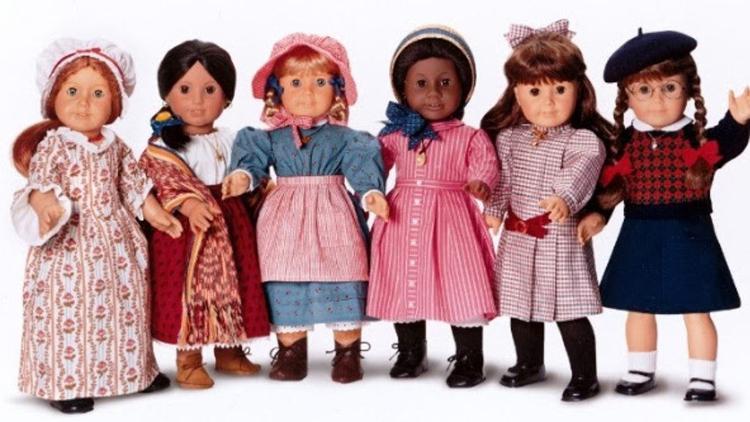 American Girl dolls
Number of movies: 13 movies, all direct-to-DVD except "Kit Kittredge: An American Girl," which landed a theatrical release.
"Kit Kittredge" box office: $17.7 million
"Kit Kittredge" Rotten Tomatoes score: 80 percent
The toy: 18-inch dolls first released in 1986, each doll portraying a pre-teen girl.
The movies: This has been a sneakily prolific series, with a lot of home video releases and a decent theatrical release in "Kit Kittredge." The toy series has the advantage of each American Girl coming with some amount of backstory. This makes them a more viable option for adaptation than, say, Trolls.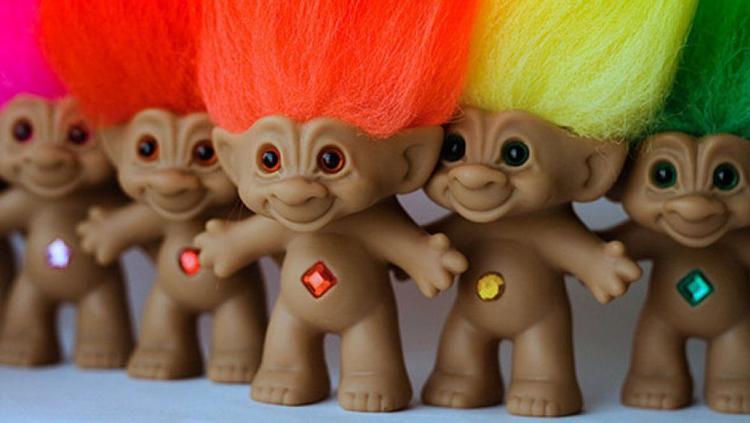 Trolls
Number of movies: 1 feature-length movie
Rotten Tomatoes score: 75 percent
The toy: Gnomic-looking little dolls with up-combed hair, created in Denmark in 1959.
The movie: When your toy doesn't come with a lot of story, it's best just to cast Anna Kendrick and Justin Timberlake as the voices of the Trolls and throw in a few musical numbers.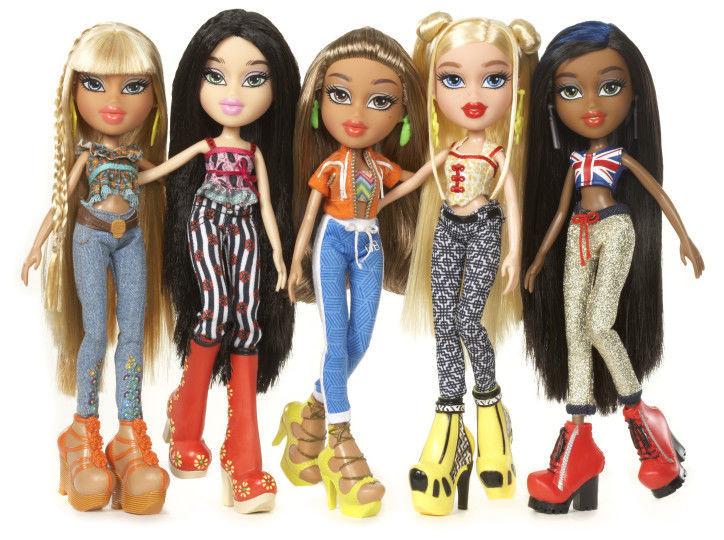 Bratz
Number of movies: 15, only one of which was released in theaters, the 2007 live-action "Bratz: The Movie."
"Bratz: The Movie" box office: $26 million
Rotten Tomatoes score: 9 percent
The toy: Sassy, fashion-forward and overly sexualized dolls created in 2001.
The live-action movie: A generic high school musical comedy in which the girls are split apart and come back together again.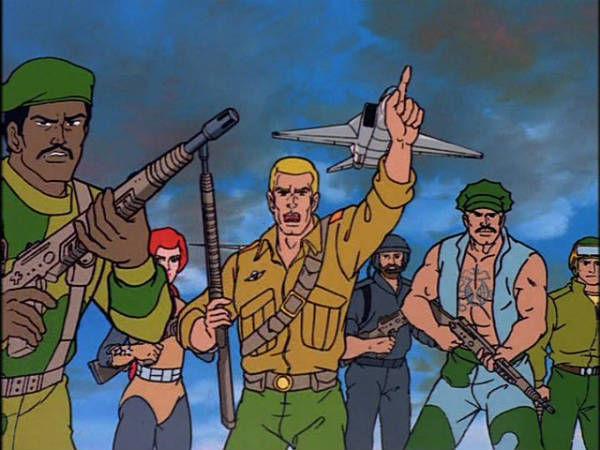 G.I. Joe
Number of movies: 3, one of which was a straight-to-video cartoon.
Combined box office: $678 million
Average Rotten Tomatoes score: 35 percent
The toy: The Hasbro action figures line started in 1964 and initially represented four of the branches of the U.S. armed forces.
The movies: Like "Transformers," the "G.I. Joe" movies were preceded by decades of narrative — in comic books, video games and cartoon series. The toys themselves told the tale of the good vs. evil battle between the G.I. Joe team and the Cobra Command. The live-action movies are terrible, but the sequel at least had the good sense to recruit Dwayne Johnson as Roadblock.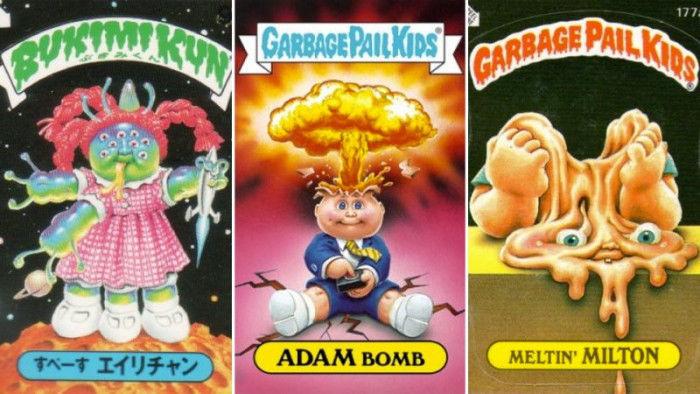 The Garbage Pail Kids
Number of movies: Just one movie, and it's easily one of the worst ever made.
Rotten Tomatoes score: 0 percent
The toy: A vomit-inducing sticker trading card series from Topps. Created in 1985, the Garbage Pail Kids were a parody of the popular-at-the-time Cabbage Patch Kids. Each kid had some disgusting habit or abnormality and an accompanying character name — like Foul Phil or Valerie Vomit. The Garbage Pail Kids were the creation of, of all people, Pulitzer Prize-winning cartoonist Art Spiegelman ("Maus").
The movie: A mind-altering freakshow. Though it's nominally a children's film, it feels more like a descent into Cronenbergian horror: Actors wearing wet-looking animatronic costumes, puking, farting, singing. If nothing else, they managed to make a movie every bit as vile as its source material.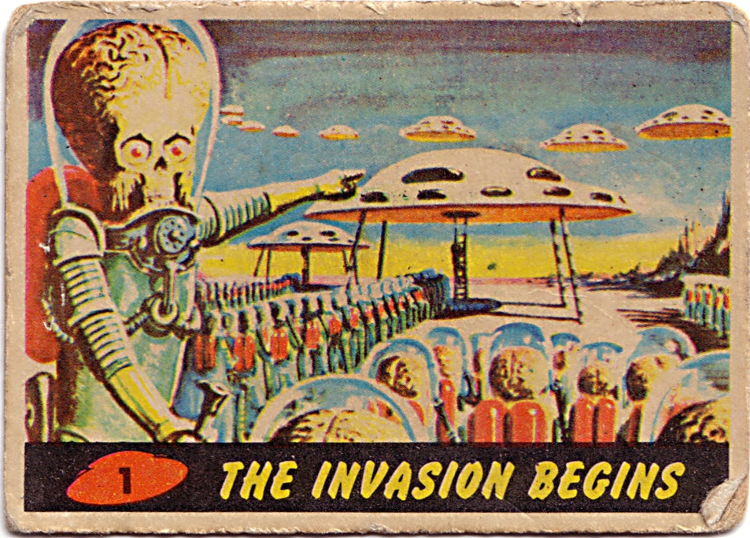 Mars Attacks
Rotten Tomatoes score: 54 percent
The toy: Sci-fi trading card series that Topps launched in 1962. The cards were intended for kids but sparked controversy due to their sometimes gory and sexual imagery.
The movie: Tim Burton took inspiration mostly from the imagery (big-brained martians wearing vintage-looking spacesuits) to make his star-studded alien invasion movie. The film has, easily, the best cast of any toy-based movie: Jack Nicholson (in two roles), Glenn Close, Annette Bening, Pierce Brosnan, Danny DeVito, Michael J. Fox, Martin Short, Natalie Portman, Sarah Jessica Parker, Pam Grier and Tom Jones.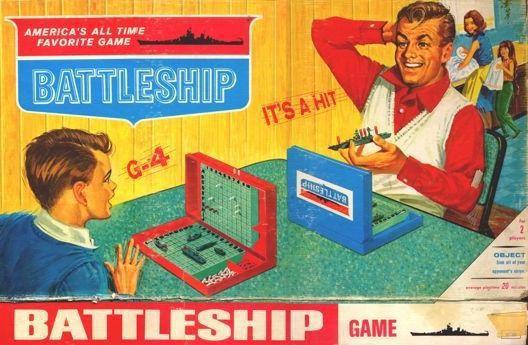 Battleship
Rotten Tomatoes score: 35 percent
The toy: Milton Bradley's classic board game, launched in 1967, was an update of the pencil-and-paper game that dates back to WWI. The game's been updated many times since then.
The movie: Director Peter Berg turned the game into a U.S. Navy vs. invading aliens story, integrating the game play into the film in ways that were sometimes clever but more often unintentionally funny.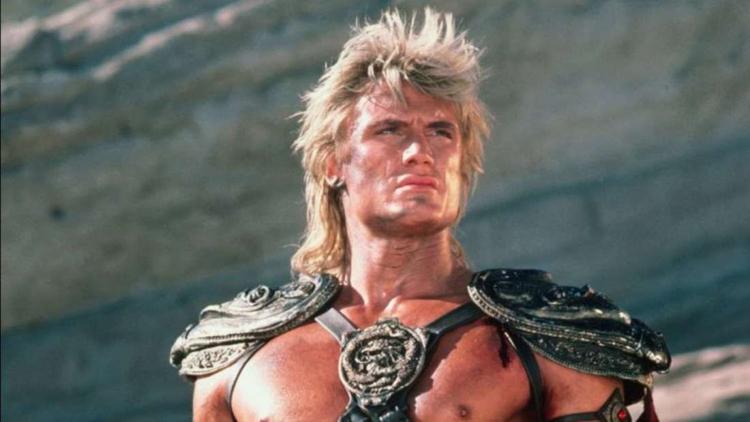 Masters of the Universe
Movies: 2, both theatrical. The first was the 1985 cartoon "He-Man and She-Ra: The Secret of the Sword," the second 1987's "Masters of the Universe," which is getting a remake.
Combined box office: $25 million
Average Rotten Tomatoes score: 39 percent
The toy: After Mattel passed on the rights to make "Star Wars" action figures (a costly decision, to say the least), the toymaker launched a competing product line in 1982 — it was the fantastical tale of a beefy hero with a bad haircut who fought alongside and against a colorful cast of characters. People forget just how popular the Masters of the Universe toys were. For a time, He-Man was the biggest toy in the world, outselling even Barbie. But a few bad business decisions caused sales to plummet by the mid-'80s.
The live-action movie: The Cannon Films-produced fiasco brings He-Man (Dolph Lundgren) and Skeletor (Frank Langella) to Earth, where they're discovered by human Courteney Cox. It's pretty darn bad but also strange enough that it's garnered status as a cult classic.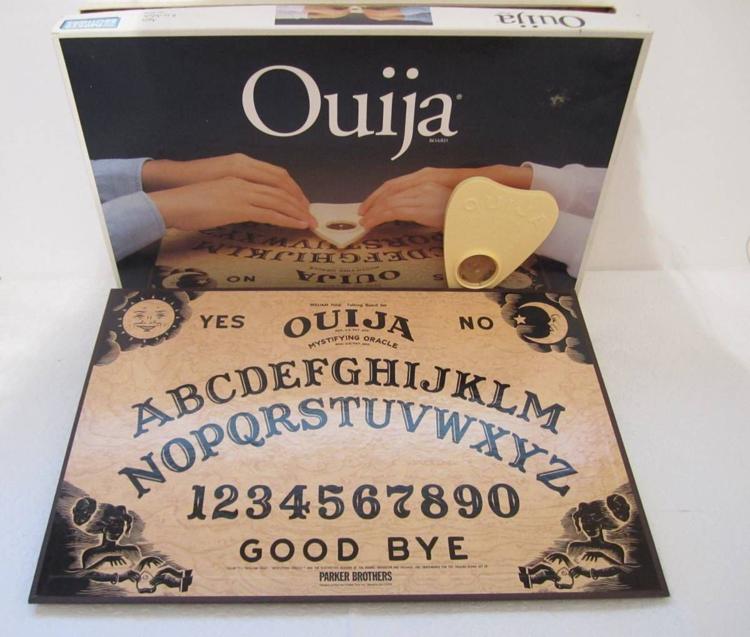 Ouija board
Movies: There are several films, but just two entries in the proper "Ouija" series.
Combined box office: $185 million
Average Rotten Tomatoes score: 44 percent
The toy: A flat board covered in words, letters and numbers that people use to commune with the dead or get possessed by a demon. The board was first patented and advertised in the 1890s and has been a staple of horror cinema and slumber parties ever since.
The movies: The 2014 movie is a by-the-numbers supernatural thriller in which a girl uses a Ouija board and inadvertently sets an evil spirit upon her. The film's 1967-set prequel, "Ouija: Origin of Evil," follows a similar story, but is actually quite good. As toy-based movies go, the "Ouija" series has an interesting brand strategy: "If you use our toy, you might die."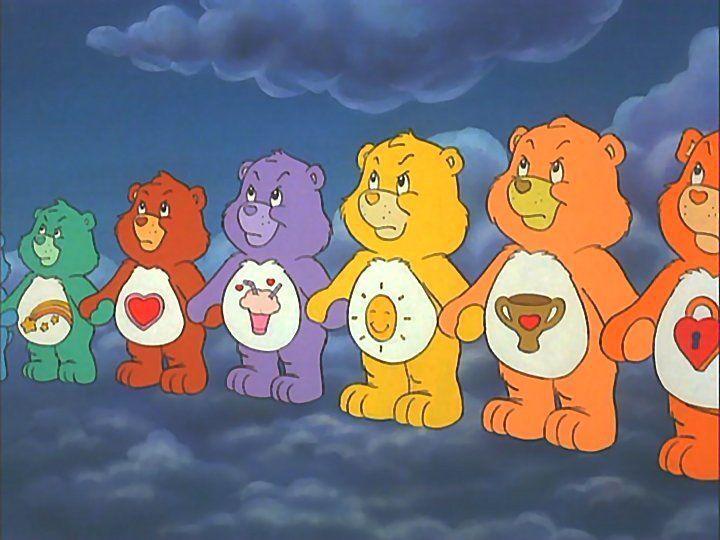 The Care Bears
Number of movies: a dozen, about half of which came to theaters.
Combined box office: $85 million
The toy: The Care Bears actually started as greeting cards before Kenner turned them into plush multi-colored teddy bears in the early '80s. The product launch coincided with an aggressive media campaign, which also included books, TV specials and eventually feature-length films.
The movies: The animated franchise launched with 1985's "The Care Bears Movie." The film sends the Care Bears to Earth, where they attempt to defeat an evil spirit bent on removing all caring from the world. Their weaponry? Why the occult belly magic of the "Care Bear Stare," of course. Our heroes combine their beams of light and love against their adversary to save the day. It's not really all that different from a Marvel movie.
Upcoming movies based on toys
"Playmobil: The Movie" (sometime in 2019)
"Barbie" (2020): Which will star Margot Robbie as Barbie. This is the first live-action "Barbie" movie, but there have been 36 straight-to-video movies.
Other toy-based movies in the works or stuck in development hell: "Play-Doh," "Monopoly," "Hot Wheels," "Hungry Hungry Hippos," "Candy Land," "Stretch Armstrong" and a "Clue" reboot.