In the fall of 2017, Joel and Ethan Coen came to western Nebraska, to shoot a segment of their Western anthology, "The Ballad of Buster Scruggs."
It was ... kind of a big deal — a project that brought an estimated $1 million to the state.
The majority of the filming took place in Sioux County, about 20 minutes north of Scottsbluff, but a few scenes were shot along the North Platte River, west of town.
The resulting 132-minute film (which was previously a TV miniseries) comes to Netflix on Friday. The Nebraska chapter, called "The Gal Who Got Rattled," follows a young woman (Zoe Kazan) on the Oregon Trail who befriends the wagon train leader (Bill Heck).
USA Today said the segment is "the longest and only female-centric story" in "Buster," and that it's also "the movie's most affecting."
Before the vistas of western Nebraska made their debut in a Coen brothers movie, we wanted to get a feel for what it was like on set.
We reached out to Kazan and the Coen brothers and cinematographer Bruno Delbonnel. The answer in each case was "no" or no response. Which is understandable.
It was much easier to get in touch with the extras who made up the wagon train.
Several weeks prior to the shoot, the production held casting auditions for extras — seeking women with long hair and men with big beards. More than 700 tried out; about 50 landed parts as wagon-train pioneers. The majority of them were Nebraska natives, and many still live in the state.
When it came to the extras, the Coens were looking for, well, hair. Lots of hair.
A production note to prospective extras read: "Please do not shave or cut your hair. Men must have hair two inches or longer and a full beard. Women must have long, naturally colored hair. Gray is great, we love gray hair. And should not pluck their eyebrows."
Extras got paid $10 an hour with overtime, over a shoot of about three weeks. The days were long, averaging about 12 hours. Each morning, the extras would go to makeup, get in their pioneer costumes and take a school bus out to set.
"This shoot is not for the faint of heart," the production told them in a note. "But it will be lots of fun."
We spoke with several extras individually and compiled their stories into a narrative of the day the Coen brothers came to Nebraska. A yarn that features rattlesnake buckets, rainy-day board games and a cow named Margie.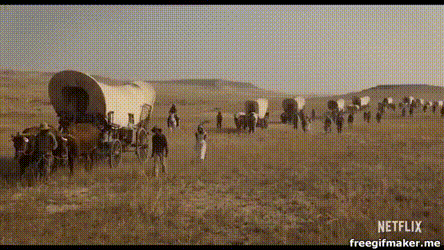 The pioneers
Teacher in Fort Calhoun, Nebraska. Omaha native.
Lives in Columbus, Nebraska, where he was born.
Lives in Boulder, Colorado. Grew up in Scottsbluff. Born in Ogallala.
Pastor at Wood River Mennonite Church in Wood River, Nebraska. Born in Shickley, Nebraska.
Actress living in LA. Grew up on a farm near Hershey, Nebraska. Since Katy was good with animals, she led around Margie the cow for the shoot. Because of this, Katy got an IMDB credit as "Milkmaid."
Lives in Torrington, Wyoming. Born in Lyman, Nebraska.
Playing wagon train pioneers
Mary: We were people on a wagon train that was heading to Oregon. There were a few directions for us to look sort of dejected, tired, defeated. In another scene, we were supposed to be doing happy prairie things. But we were trudging along the wagons for the most part.
Jeremy: They put us in the outfits, the pioneer, Western, walking-across-the-prairie costumes. I kind of look at as, like, Seamus McFly in "Back to the Future III." The big bucket hat. You could almost feel like you were back in the 1800s.
Tim: It's really neat to see all those wagons in a row, and trying to traverse the terrain we were on was pretty rough. It's something that I treasure for going to do, but I surely wouldn't want to do it all the time.
Mark: People asked me, "What is this movie about?" I have no idea.
Matt: There were oxen, there were horses, there were mules. All sorts of animals. Did anyone tell you about the rattlesnake buckets?
The rattlesnake buckets
Matt: They had a rattlesnake handler who would go on set hours before us and they would go around looking for rattlers. Because they didn't want to hurt anything.
Jeremy: There were two snake wranglers on set every day, roaming the ground, trying to find the snakes and put them in buckets to keep them off set. We just had buckets on set that said, "DO NOT OPEN," because there were rattlesnakes in them. (Laughs.)
Mark: They were catching them and transplanting them elsewhere. I was like, that's not exactly how I was brought up to treat rattlesnakes in Nebraska. We had a little different philosophy.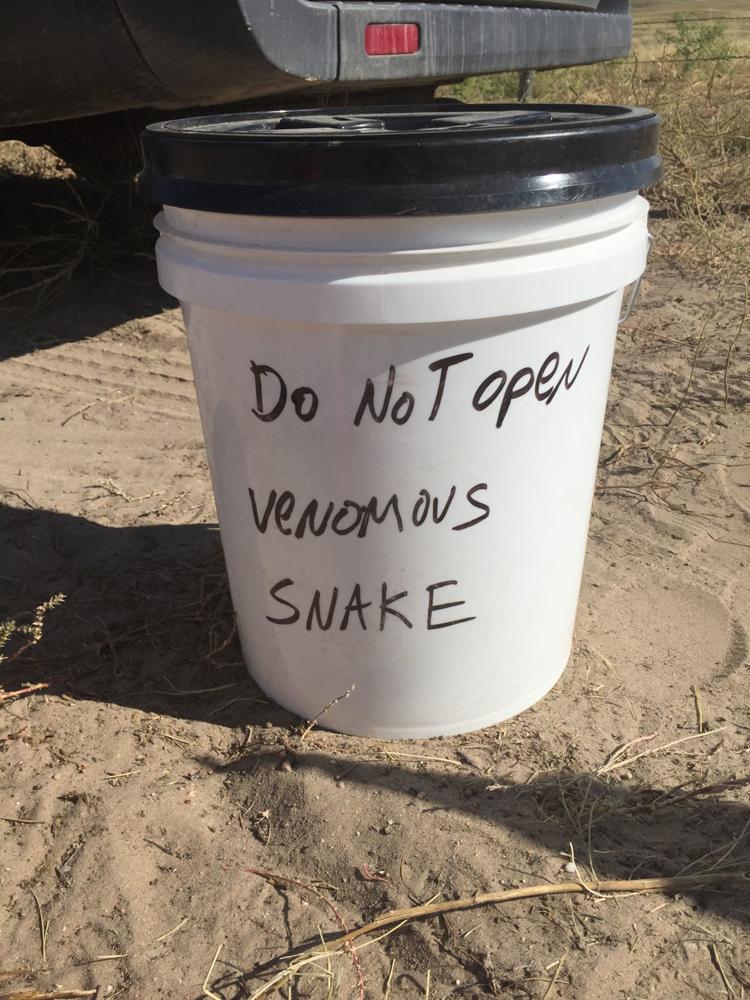 The shoot
Mary: Most of the time, we were just sitting around, waiting to be called into a scene. In those 12-hour days, we were only on camera for maybe 20 minutes or a half hour.
Justin: They'd call for the extras. We'd start moving. We would usually do five, six, seven shots, and then we'd move on. A lot of it was just setting up for the perfect shot and lighting. It's amazing how much preparation goes into a shot.
Jeremy: Trying to reset a scene with 30 oxen and 16 Conestoga wagons. It might take 45 minutes to an hour to reset the scene.
Tim: When they called for us, it was usually right now. So there was a whole lot of wait and a whole lot of hurry up and get here. And then you'd get there, and you'd still wait.
Katy: When we first started, the assistant directors were like, "Guys, just so you know, this could be 14-hour days and we're going to be shooting outside. It's going to be tough. It's going to be hard work." And I was like, "You guys don't realize you're talking to Nebraskans. This is nothing."
Tim: It was fantastic. You get 50 everyday Nebraskans, they work hard.
Mark: It was a neat deal and I wouldn't have missed it for the world.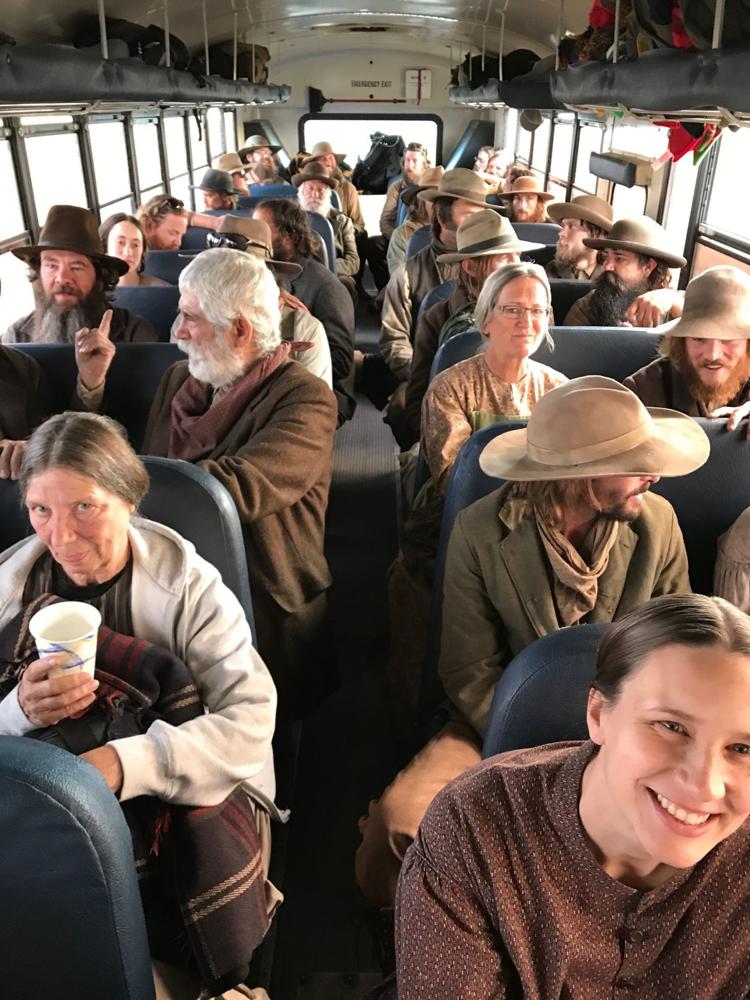 Amenities and recreation
Mary: We had deluxe porta-potties with flush toilets and running water. One of the biggest killers on the Oregon Trail was cholera and unsanitary conditions. We had these great deluxe facilities, and our meals were these wonderful catered meals of salmon and lasagna and cheesecake. Much removed from the pioneer experience.
Mark: They fed people really well. Mercy. That's not what I expected. I expected some hot dogs and some bologna sandwiches. But every meal was like Thanksgiving.
Matt: Our experience was nothing like the Oregon Trail. Nobody died. There was no dysentery. No cholera. They were always giving us water bottles.
Mary: We would play cards or read and get to know each other.
Jeremy: One of the days when it was raining, we went and got a board game. There's actually a board game for "The Oregon Trail" (based on the computer game). And we were playing it in our little cafeteria while it was raining.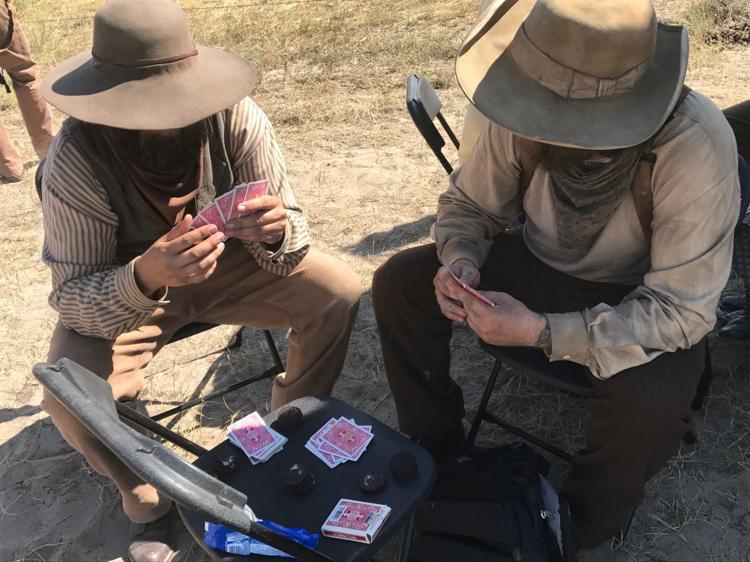 Beards and dirty hair
Jeremy: They wanted longer beards and longer hair.
Matt: They encouraged us to not shower. They wanted us to look really dirty.
Tim: Anti-grooming is what I would call it. You don't wash your hair the night before. And then you would get in costume and when you go to the makeup trailer, basically they scuzz you up.
Mary: They would kind of make us look all beat up. Especially the guys.
Jeremy: They'd … dirtify us, I guess? They'd paint our faces with dirt makeup and even add more wetness to our hair to make it look even greasier and like we'd been on the Oregon Trail for 100 days.
Matt: They told me my hands look too soft so they put makeup on my hands to make them look dirty and rugged. They also put something in my hair to make it look grungy.
Tim: They blacken your fingernails and your hands and put whatever dippity-doo in your hair to make it look stringy and greasy.
Katy: I loved it. I was like, I'm not going to shave my legs. Just to stay in character. I wanted the Coen brothers to be like, "OK, who has hairy legs?"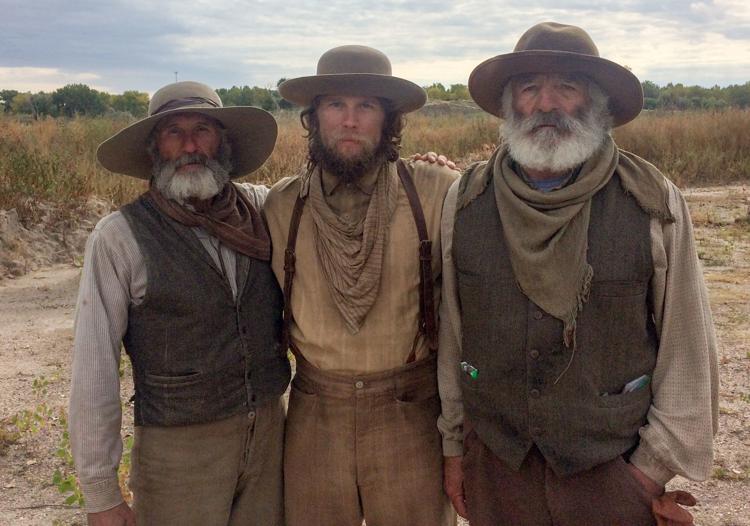 The Coens
Mary: The closest I got to the Coens was in the line for the restroom. And Joel, he came out of the restroom and I was in line right after him. I wanted to speak to him, but I figured it would be best not to. Then I was just standing two feet away from Ethan when everyone was waiting for lunch. I talked to Ethan then. He was very pleasant and kind.
Tim: At the end, the Coens both came over and took a picture with us.
Katy: It seems like in a lot of the Coen brothers' films, they like using real people, people who really exist. I think they wanted to find that in Nebraskans. But I don't think they expected the friendliness, goodness, hospitality.
Mary: My favorite Coen brothers movies are probably "Fargo," "Big Lebowski" and "Raising Arizona." But I have to say, this will probably be my favorite one now.
Nebraska
Matt: It's fun to see Nebraska associated with the Coens. The Coens make beautiful movies. They told us on set that the landscape of Nebraska was going to be the star of this episode.
Tim: We were down in canyons with great big bluffs. It was big, vast open areas. It's gonna be really epic.
Justin: We don't get a lot of movies here. Any chance you have to show off what Nebraska has, it's really cool to see. It's really cool to see a different side of Nebraska, one people don't always think of when they think of Nebraska.
Matt: With the new slogan for the state of Nebraska — "Honestly, it's not for everyone" — I've been thinking about the movie in relation to that. I think for the most part, Nebraskans know Nebraska isn't for everyone. But we like it here. We're glad to see it portrayed in loving ways.
More "Buster Scruggs" photos
The Ballad of Buster Scruggs
Photos from the set and official production stills.