Find your favorite place to sit and dig into the popcorn. Or rip open that box of candy.
Summer movie season is here, and that means it's time for the usual glut of massive blockbusters, the long-running series sequels and the crop of new horror films, music biopics, goofy comedies and fresh franchises.
It's a season packed with superhero shows such as "Spider-Man: Far From Home" and "Dark Phoenix," sequels such as "Toy Story 4," spin-offs like the "Fast & Furious" film "Hobbs & Shaw," comedies such as "Men in Black" and plenty of remakes ("Aladdin," "Ophelia," "The Lion King," "Child's Play").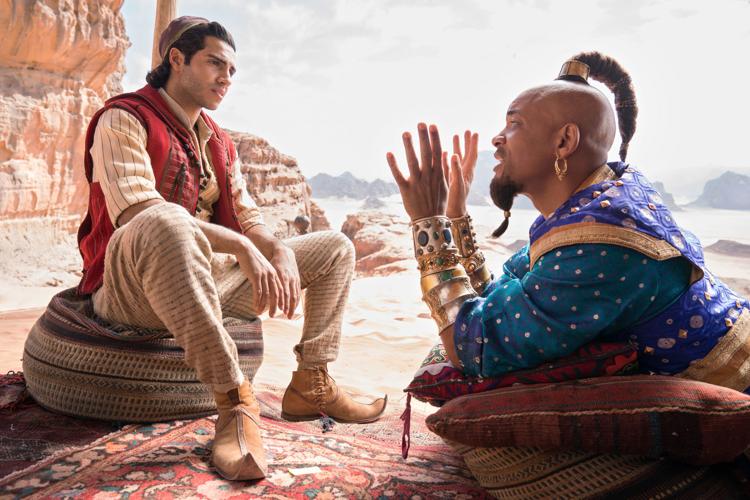 A sorta live-action — read: heavily CGI'd and animated film featuring some human actors — remake of the 1992 classic comes from director Guy Ritchie and features Will Smith as the blue-skinned Genie.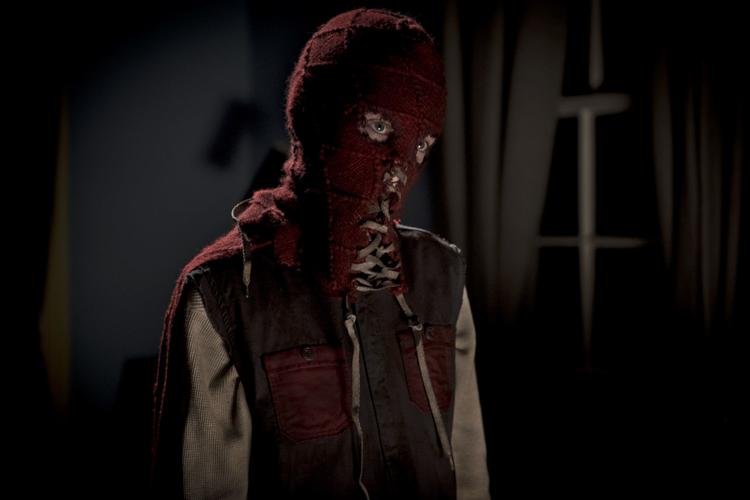 This horror thriller is a new twist on an old superhero tale. What if the alien baby with superpowers who crash-lands on Earth doesn't embody truth and justice and instead is totally evil? Sounds exactly like what you'd expect from producer James Gunn ("Guardians of the Galaxy").
"Godzilla: King of the Monsters"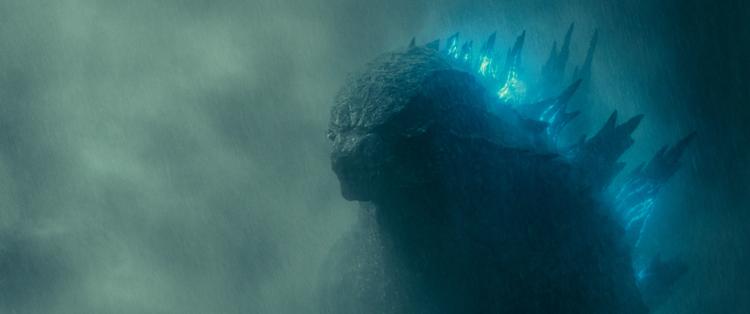 Epic monster fights will light up the screen when Godzilla clashes with Mothra, Rodan and the three-headed King Ghidorah. Oh, and there are human characters in it, too, including Millie Bobby Brown, Kyle Chandler, Vera Farmiga and O'Shea Jackson.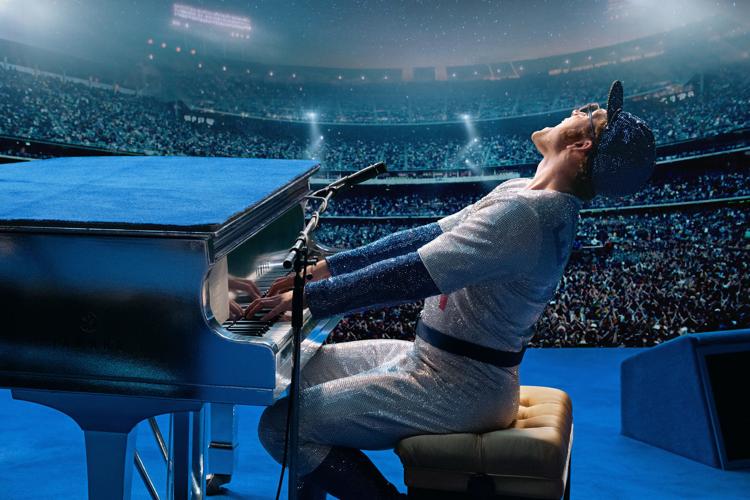 This music biopic follows Elton John from his years at the Royal Academy and through his musical partnership with songwriter Bernie Taupin. Actor Taron Egerton shows his talents by using his own voice to sing throughout a film that blends musical fantasy and drama. 

Brian de Palma directs Nikolaj Coster-Waldau in a thriller about a cop seeking out the man who murdered his partner, while ISIS and a corrupt CIA agent muck up the investigation.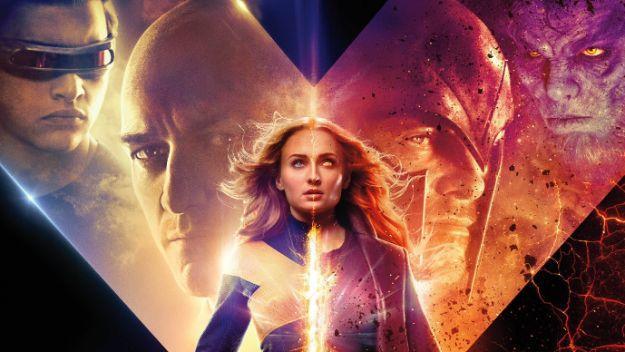 A decade after the events of "X-Men: Apocalypse," Marvel's mutants are back with a classic story straight out of the comics: Sophie Turner's Jean Grey is overtaken by an ultra-powerful cosmic force, which tears apart the X-Men and threatens the safety of the entire planet.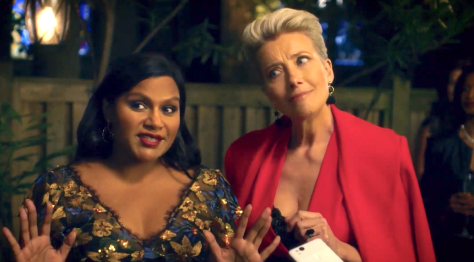 An aspiring comedy writer (Mindy Kaling) lands a dream job on a show hosted by a legendary late night talk show host (Emma Thompson). Kaling wrote the script using her own experiences writing comedy. 
"The Secret Life of Pets 2"
The adorable pets get up to no good once again when they go on a road trip to a farm, where the puppies meet a grizzled dog portrayed by Harrison Ford.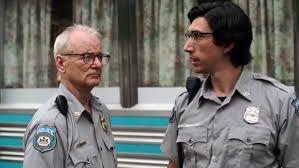 A killer cast led by Adam Driver and Bill Murray stars in this horror comedy about the hapless residents of Centerville, who seem a bit lost when zombies start attacking their town. 
"Men in Black: International"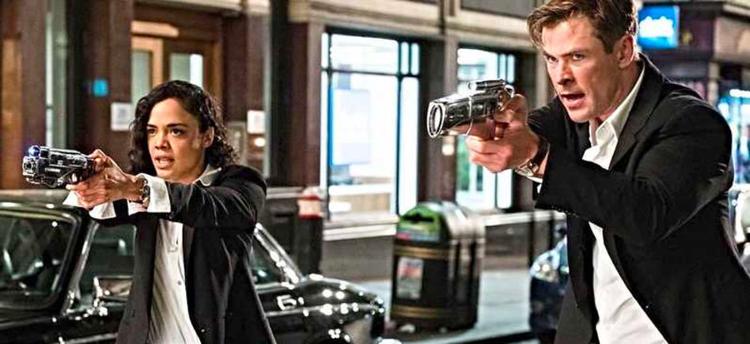 Tessa Thompson and Chris Hemsworth reteam to put on the black glasses and dark suits of the Men In Black. This one's a globe-spanning adventure for the new agents, who encounter an enemy that can shape shift to look like anyone, even other agents.
Nearly 20 years after the last Samuel L. Jackson "Shaft" film, the cat that won't cop out when there's danger all about returns to the role. This time, he'll team up with his son, John Shaft Jr. (Jessie Usher). Oh, and the original John Shaft, Richard Roundtree, will appear in the film, too.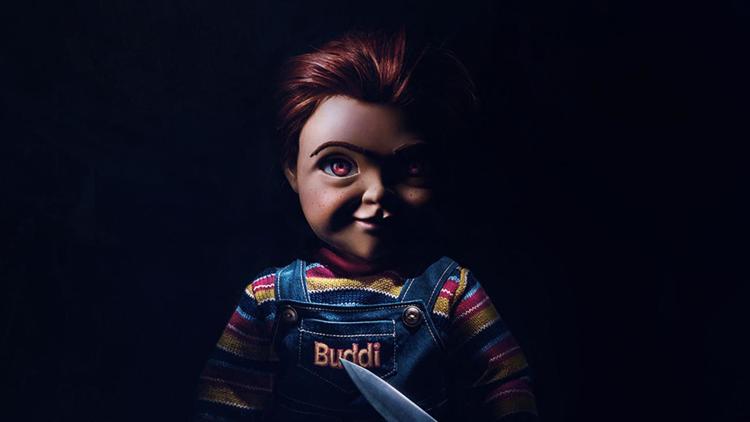 Chucky (this time voiced by Mark Hamill) is back and reprogrammed for the smart device era. What would you do if your favorite toy could not only control the devices in your home but also was a demonic and murderous doll?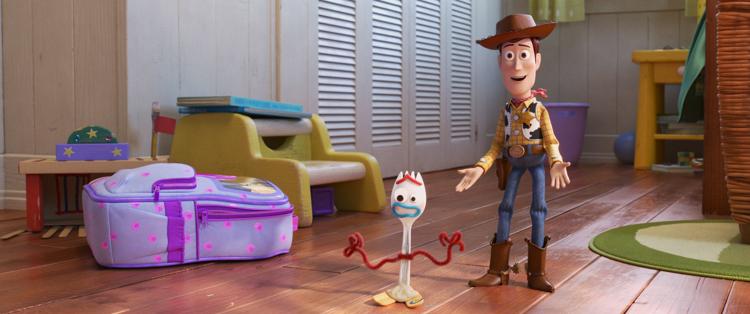 It's been nine years since Andy gave Buzzy, Woody and the gang to Bonnie. And now there's a new addition to the gang, Forky, a homemade toy made from a spork, glue and pipe cleaners. And when Forky gets lost on a road trip, Woody has to save his new friend.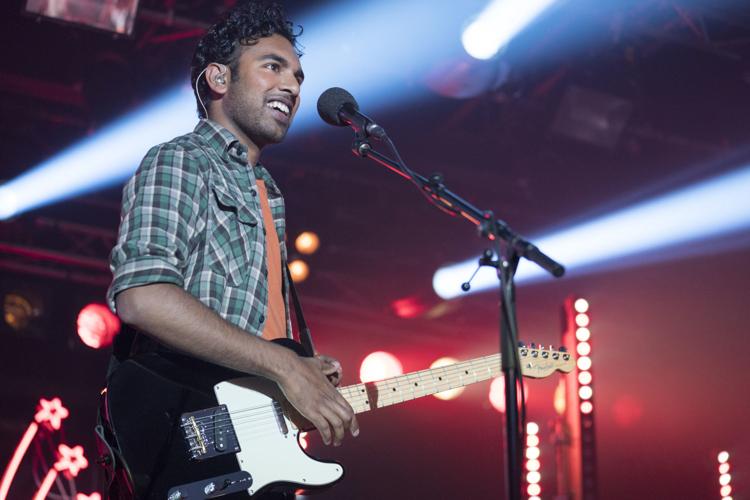 Something mysterious happens and the world's collective memory of The Beatles is erased. Except for one struggling musician, and he knows the band's catalog, using it to his advantage.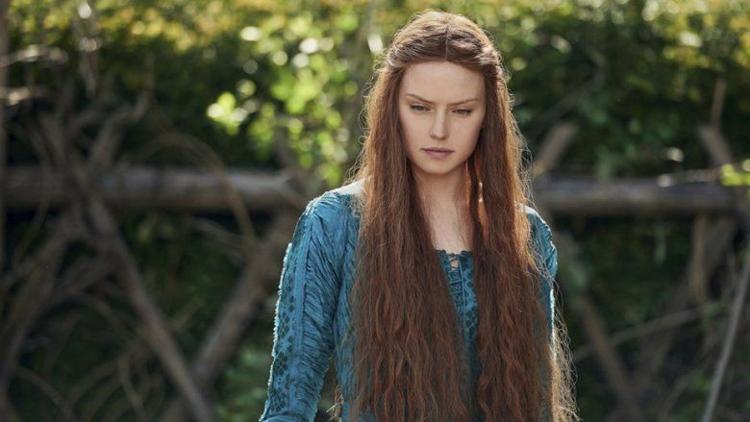 Rather than just another redo of Shakespeare, "Ophelia" is a reimagining of "Hamlet" told from Ophelia's perspective and starring Daisy Ridley, Naomi Watts and Clive Owen.
"Spider-Man: Far From Home"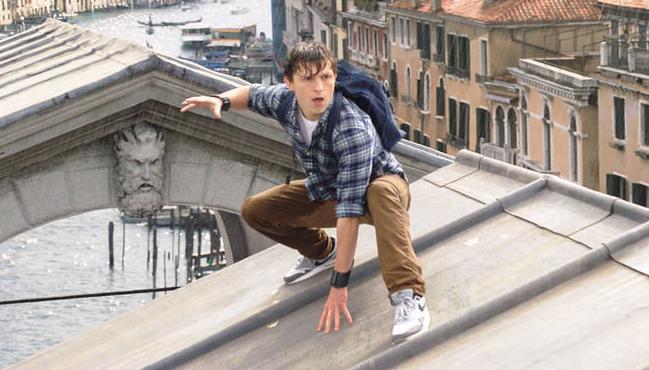 Spoiler alert! The Web-Slinger survived "Avengers: Endgame," and Peter Parker leaves Spider-Man behind to head out on a school trip. Oh, but he's needed in Europe when Nick Fury and Mysterio show up and complicate his life.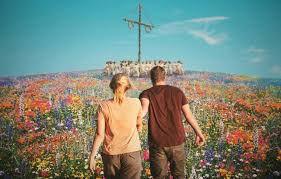 We're freaked out just from the trailer. Ari Aster, director of "Hereditary," has a new story. A couple are invited to experience a festival in a Swedish village that might have some kind of cult activity.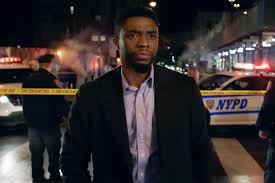 In this thriller, an NYPD cop portrayed by Chadwick Boseman shuts down all of Manhattan to track down a group of cop-killing gangsters. 
Laughs are on the way from Kumail Nanjiani, who portrays an Uber driver named Stu, and Dave Bautista, a cop who needs a ride share. The comedy is all about the craziest ride they've ever experienced.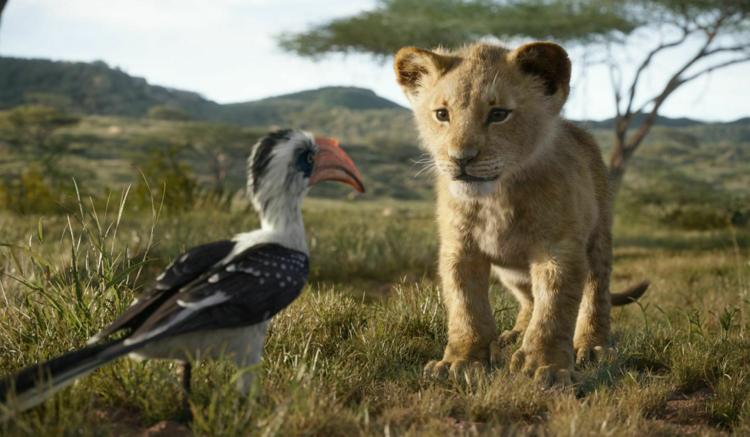 Another remake of a Disney classic, this one brings back James Earl Jones as Mufasa and features Donald Glover as Simba, Beyoncé as Nala, Seth Rogen as Pumbaa, Chiwetel Ejiofor as Scar and John Oliver as Zazu.
"Once Upon a Time in Hollywood"
Quentin Tarantino takes things to Hollywood in 1969 in a film about an actor (Leonardo DiCaprio) and his stuntman (Brad Pitt) and their neighbor, Sharon Tate (Margot Robbie). Oh, and they get involved with Charles Manson and go to the Playboy Mansion and generally experience late '60s Hollywood as much as possible.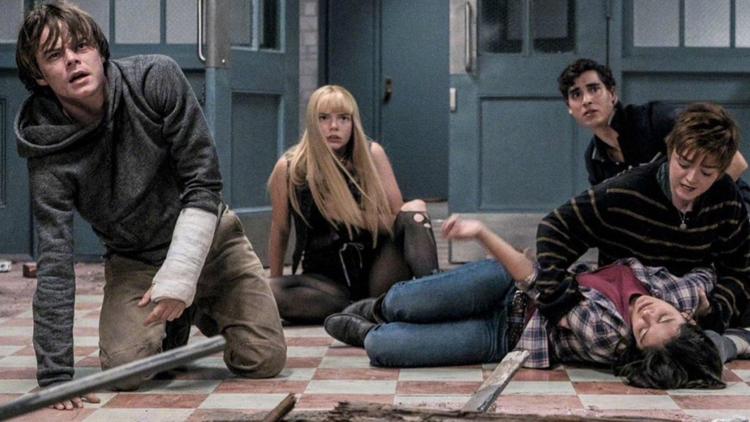 Though plagued by reshoots, it appears the next (and possibly the last) entry in the X-Men film franchise is on its way. This one features a group of young superpowered mutants that have been imprisoned in a secret facility.
"Fast & Furious Presents: Hobbs & Shaw"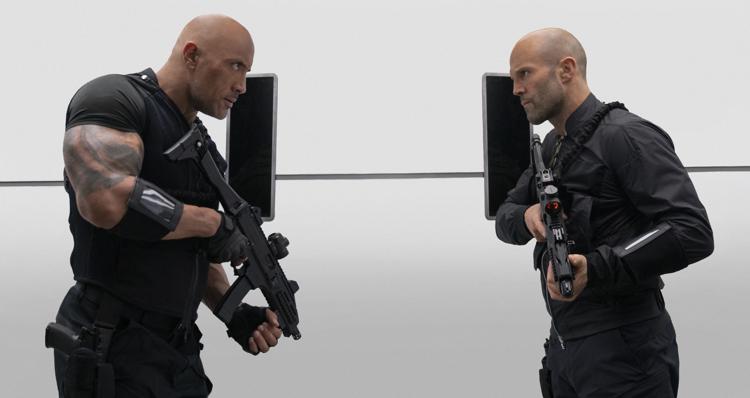 If you're a fan of the first eight "Fast & Furious" films, you're probably really excited for this buddy cop flick starring Dwayne Johnson and Jason Statham. If not, you can enjoy that this is a buddy cop flick starring Statham and The Rock. Win-win, right?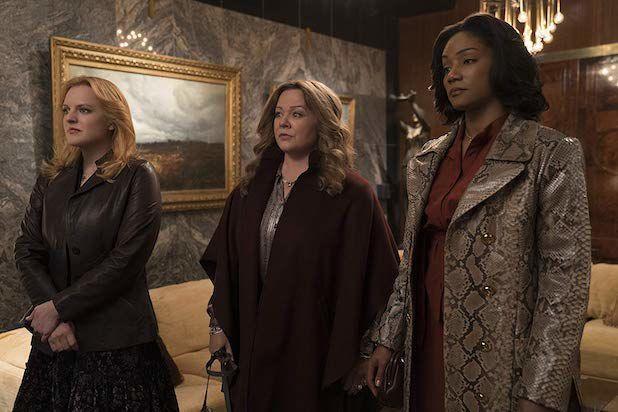 Based on the DC Comics series of the same name, "The Kitchen" takes place in the sex- and drug-infested Hell's Kitchen of the 1970s. When their crime lord husbands are arrested, Melissa McCarthy, Tiffany Haddish and Elisabeth Moss take over their syndicates.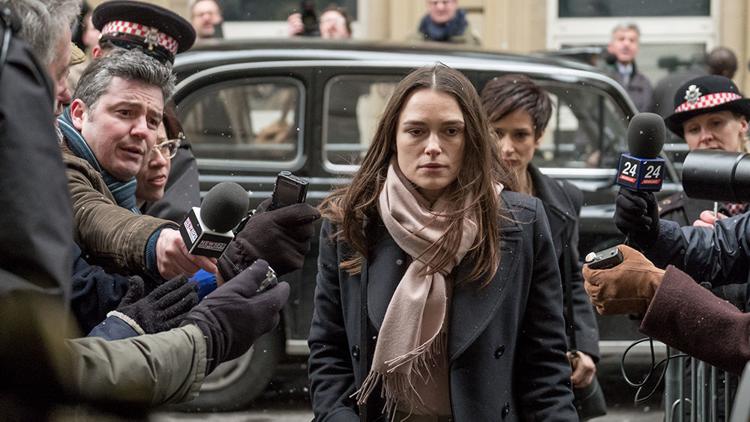 Based on a true story, Keira Knightley plays translator Katharine Gun, the whistleblower who uncovered information about the United States' illegal activities in the run up to the invasion of Iraq in 2003. 
"The Angry Birds Movie 2"
The heroes of bird island are back, and they're once again angry with their enemies: the goofy green pigs. But this time, there's a third island that wants to destroy the other two. Now the birds and pigs must team up to stop their common enemy.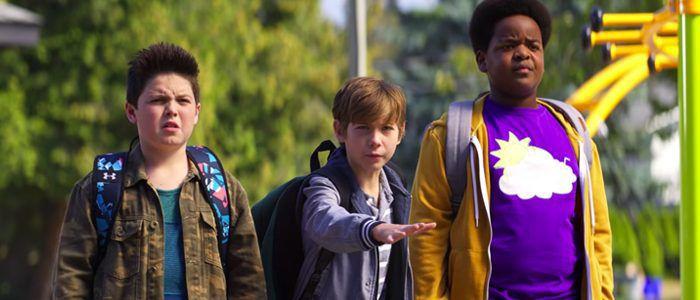 A group of sixth graders get into trouble after a series of questionable decisions in this raunchy comedy from the guys who made "Superbad."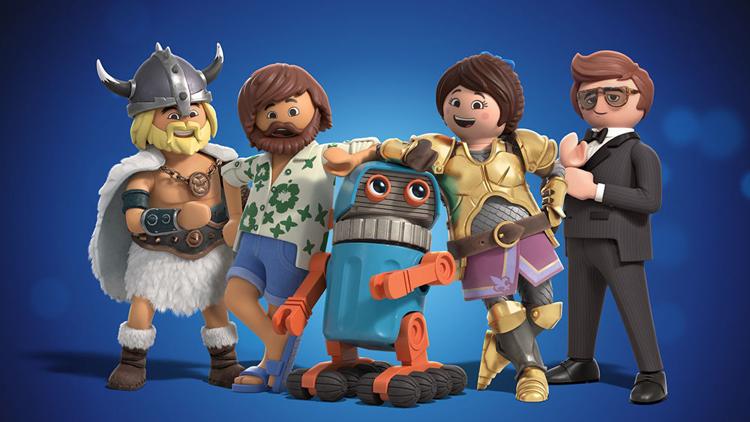 We're not sure how a movie based on Playmobils will work, but honestly we weren't sure about "The Lego Movie," and that turned out just fine. In this toy movie flick, two real-life kids are sucked into a world of Playmobil toys, and they must find each other and free themselves. 
Coming Soon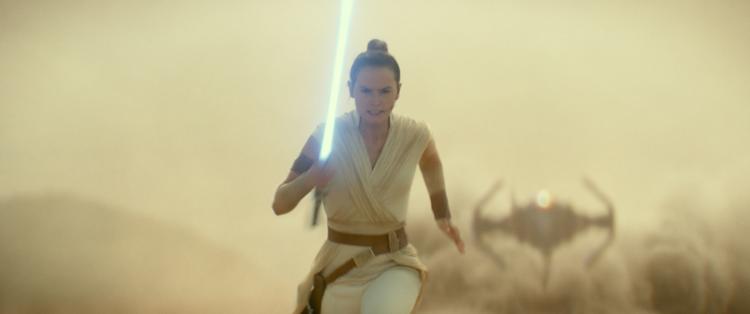 Those aren't the only big movies coming this year. Looking down the road, there is much more on the horizon.
"It: Chapter Two" (Sept. 6)
"Downton Abbey" (Sept. 20)
"Gemini Man" (Oct. 4)
"Joker" (Oct. 4)
"Zombieland: Double Tap" (Oct. 11)
"The Addams Family" (Oct. 18)
"A Beautiful Day in the Neighborhood" (Oct. 18)
"Maleficent: Mistress of Evil" (Oct. 18)
"Charlie's Angels" (Nov. 1)
"Terminator: Dark Fate" (Nov. 1)
"Frozen 2" (Nov. 22)
"Star Wars: The Rise of Skywalker" (Dec. 20)
Sign up for the Go newsletter
This complete guide of local music, movies, dining and entertainment will have you weekend ready.
13 of the most expensive movies of all time
By Micah Mertes / World-Herald staff writer
Movies are expensive — especially movies in which people fly or cities are destroyed or Johnny Depp is a pirate.
"Avengers: Infinity War," in theaters this week, is actually the second-most-expensive movie ever made, coming in at an eye-popping $300 million. And that's just its production budget (marketing adds another $150 million to the price tag).
With $$$ on our minds mind, we looked into the other biggest and budget-est movies of the modern era. These are the most expensive movies ever made, followed by some of the most expensive movie series ever made back-to-back. 
Note: Numbers are unadjusted for inflation.
Note 2: A lot of movies are ties.  
Sources: The Numbers, Box Office Mojo