So you're into the Avengers.
As you gear up to head to the theater this weekend along with the rest of the world — it's expected to pull in $1 billion in its first week, the Hollywood Reporter projects — prepare yourself with a load of Avengers and Thanos stuff, including the comics that "Avengers: Endgame" is built upon.
We visited with David DeMarco, co-owner of Legend Comics & Coffee, to get some recommendations.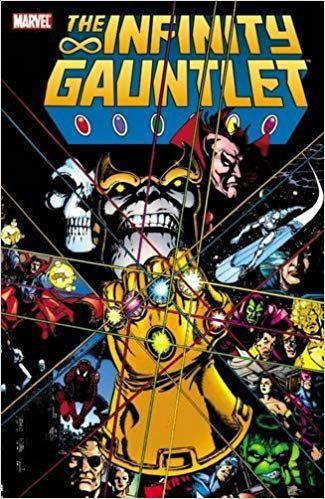 The original telling of Thanos' quest for the Infinity Gems was told in 1991's "Infinity Gauntlet." It was a big success, and it was followed by "Infinity War" and "Infinity Crusade." It's different than the films — really, only the basic plot is the same as the film "Infinity War" — but it is enjoyable.
"The Infinity Gauntlet saga is still fun. It's something I grew up loving. Is it modern and cool and all that? No. It will show its age," DeMarco said. "Sometimes, when it's vast and good, you can see exactly how great comics are at weaving complicated stories together."
The Mad Titan had his own 18-issue comic series that ran from 2016-18. And now there's a new "Thanos" miniseries that continues the purple despot's story.
"I would absolutely recommend it," DeMarco said.
The official synopsis: "Thanos is dead! Executed by the deadliest assassin in the galaxy — his daughter, Gamora. But before their relationship came to a bloody end, how did it begin?"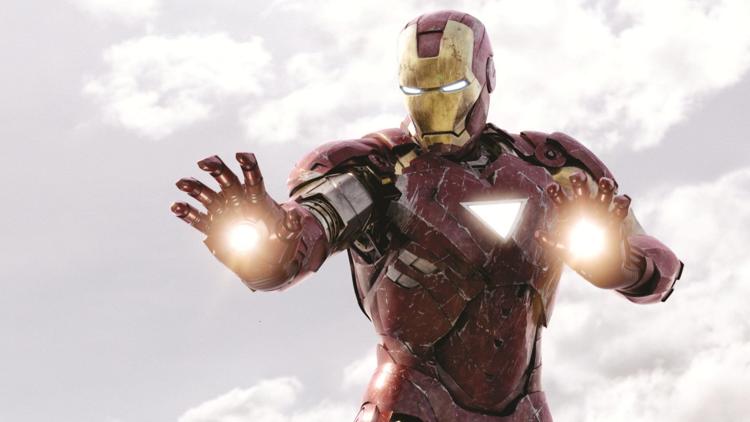 You could watch the Marvel Cinematic Universe films in order. If you do, try it in chronological order: "Captain America: The First Avenger," "Captain Marvel," "Iron Man," "Iron Man 2," "The Incredible Hulk," "Thor," "Avengers," "Iron Man 3," "Thor: The Dark World," "Captain America: The Winter Soldier," "Guardians of the Galaxy," "Guardians of the Galaxy Vol. 2," "Avengers: Age of Ultron," "Ant-Man," "Captain America: Civil War," "Black Panther," "Spider-Man: Homecoming," "Doctor Strange," "Thor: Ragnarok," "Avengers: Infinity War" and "Ant-Man and the Wasp."
If you don't have the time for all of that, we recommend watching just four Marvel films. "Iron Man" introduces the world of the Avengers. "Avengers" introduces multiple characters together, and brings Thanos into the mix. "Guardians of the Galaxy" takes things beyond Earth and has the first real plot surrounding an Infinity Stone. And finally, you absolutely have to see "Avengers: Infinity War," since it's basically the first half of the story that finishes in "Avengers: Endgame."
But don't bother with ...
This isn't to say that current Avengers comics are bad. They just have nothing at all to do with the films. As of last year's series relaunch, the team includes familiar faces such as Iron Man, Thor and Captain America, but it also features Ghost Rider and She-Hulk. And Marvel comics are currently embroiled in "The War of the Realms," where the dark elf Malekith (a Thor villain) is waging a war on the 10 realms.
"Right now, they're doing cosmic Ghost Rider stuff and traveling to hell," DeMarco said.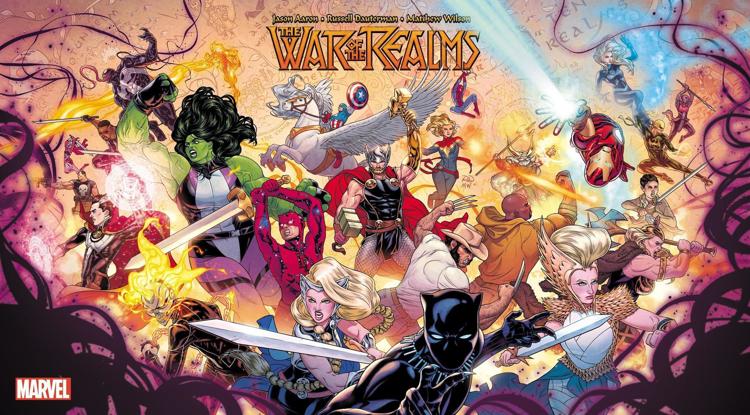 A 2013 crossover event, the series is, well, complicated. Spanning 23 issues in its collected edition, "Infinity" sees two teams of Avengers unite against the alien race of Builders while Thanos attacks Earth. That's the simple version. The actual story involves multiple universes, Thanos' son, the Inhumans and way too much to cover here. Unless you're way into convoluted comics continuity, skip this one.
"There's several layers of comic book reader," DeMarco said. "Usually, who I'm recommending to is the new reader, and ("Infinity") is never a thing that comes up. I always try to start people off slow."
Sign up for the Go newsletter
This complete guide of local music, movies, dining and entertainment will have you weekend ready.