Almost as soon as people worldwide were called to flatten the COVID-19 curve by social distancing and sheltering in place, online art galleries and virtual museum tours began exploding on social media. As always in times of crisis, people turn to art for comfort, solace, distraction or just plain entertainment.
The Omaha metro area is no different. Our art organizations are devising new ways to engage with their audiences through digital and virtual programming of their own. Here's how four organizations are reaching out to the community.
Joslyn Art Museum: Art From Afar
As soon as Joslyn had to close its physical doors, staff began collaborating on a way to open a virtual portal that would keep the public involved with art. They arrived at "Art From Afar," a multipronged approach designed for art lovers of all ages.
Included in the lineup: virtual tours of the current temporary exhibition "Fact and Fiction in Contemporary Photography;" curator-led virtual gallery talks; "Crowdsourcing the Collection," where the public can ask questions online about specific Joslyn works; and "Art Adventures Live," Facebook Live broadcasts from the museum's studio classrooms held Fridays at 10:30 a.m. through April 24.
"People think of Joslyn as their museum," said Nancy Round, director of education and outreach. "Our goal is to keep the institution open to the community and to keep people connected."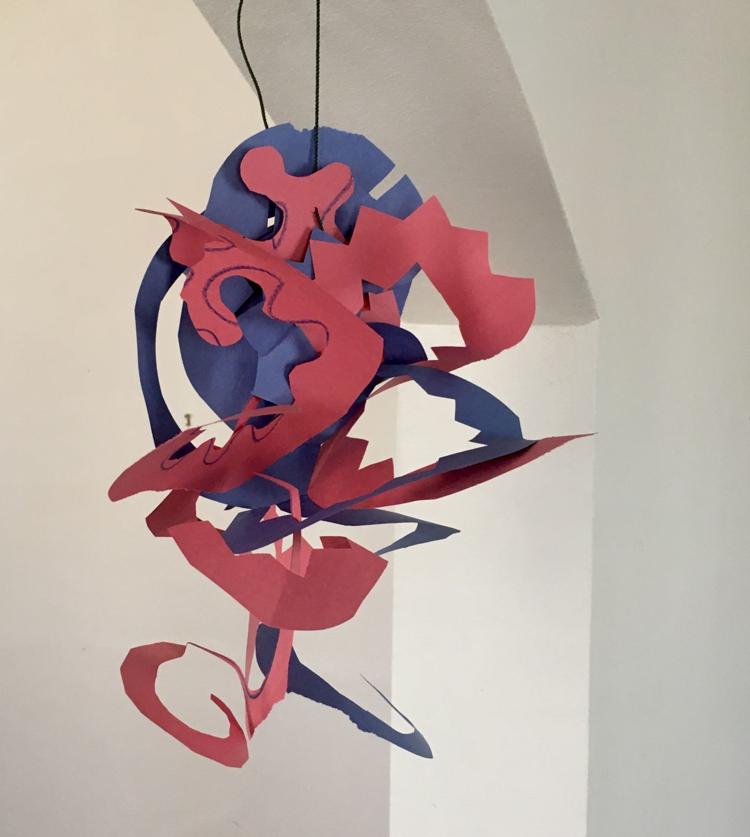 Adults can take deep dives into the collection that involve curators sharing expert knowledge and scholarship, while children can continue to make art with online classes that make use of common household items. Parents can check the Facebook Live channel starting a half-hour before the livestream begins so they can check what supplies are needed.
To make certain that all children have access, the museum is providing supply bags for low-income families outside the main entrance on Thursdays starting at 10 a.m. Stocked with simple crafting items, the bags are on a first-come, first-served honor basis.
"People need the comfort that art brings; it's a bit of normalcy," Round said. "They can see that the museum is still here, and that we are all in this together. We know we're in this for a while, so we're never going to run out of ideas!"
For "Art From Afar" program details, visit joslyn.org and follow the museum on social media at facebook.com/joslynartmuseum and instagram.com/joslynartmuseum.
The Kaneko: Tessellation Project
Since its founding, Kaneko has been a space dedicated to creativity, so it's no surprise the organization thought outside the box when faced with temporary closure. Last week, it launched the "Tessellation Project" as a way to involve people of all ages in the comfort of their own homes to create a large-scale public mural.
"We have a pretty good foothold in the community," said Stephan Grot, executive director. "We had been talking about this project for the last several months, and this accelerated it. This was a perfect opportunity."
The project is simple: People create a square work of art measuring 8-by-8 inches, take a photo and then email it to Kaneko. People can also mail in the work if they're unable to provide a digital copy, although digital submissions are preferred. Staff and artists at the organization will then use all the submissions in a mosaic mural that will span the second-floor gallery space.
"We tried to make it so that if people are anxious, they can be excited to be part of a bigger project," Grot said. "We're reaching out and hoping to create a lively educational process."
The theme for the project is "Isolation."
"Tell us about what you're experiencing," Grot said. "Help us create a chronicle of this time from an arts and culture perspective."
Kaneko will share the project's progress on social media by showing featured submissions of the day and providing weekly recaps of what people are creating. Once about 100 submissions have been received, the creation of the mural will begin, and virtual updates will be available.
The staff is looking forward to the day when the public can walk through Kaneko's doors and view the work in person.
"We have to have a unified voice and watch out for each other. This is something to come back to," Grot said. "We have a vibrant community. Our job is to show that vibrancy."
For project details, visit thekaneko.org and follow the organization at facebook.com/thekaneko and instagram.com/thekaneko.
Bemis Center for Contemporary Arts: Virtual studio visits, exhibition tours and a dance party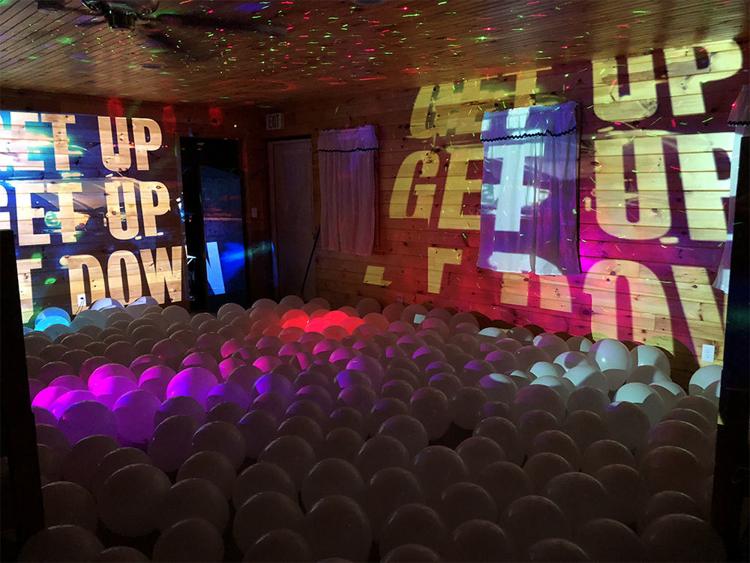 When the Bemis Center had to suspend programming, both staff and current artists-in-residence were disappointed that events like its open studio tour and new exhibition openings had to be temporarily shelved. Artists come from around the world to create and share work, so not being able to do so wasn't an option.
"We still have about 10 artists-in-residence, and everybody is working in their bubbles," said Rachel Adams, chief curator and director of programs. "We decided to do virtual studio visits, so people can see who's here and the work that's being made."
The center is using Instagram to give art lovers a peek into the creative process and ask questions. The first virtual studio tour last week garnered more than 1,000 views.
It's using a similar strategy for exhibitions. "The Gobernment," a six-episode film project by artist Liv Schulman, will publish online followed by a live conversation with the artist and curator.
Similar plans are being made for the Claudia Wieser exhibition "Generations," which showcases the Berlin-based artist's work that is deeply rooted in design and architecture.
The public can also party with Bemis — even while in isolation. Saturday, current artist-in-residence Jesus Benavente, who's from San Antonio, is hosting a virtual dance party called "I'm Not Dancing, I'm Struggling to Survive: Shelter in Place," which starts at 8 p.m. and runs five hours. The party, the center's social media says, "affirms life — offering refuge from injustice and escape into euphoria — when most needed."
"We're trying to figure out how to continue to engage the public. We really want people to see our shows — they're so wonderful," Adams said. "Art is so important to daily life. It's an outlet for people to be able to step back. We're trying to keep moving forward and do what we normally do."
To stay up to date with the center's online programming, visit bemiscenter.org or follow on social media at facebook.com/bemiscenter and instagram.com/bemiscenter.
Register for the digital dance party at veralistcenter.org/events/im-not-dancing-im-struggling-to-survive-shelter-in-place.
Maple St. Construct: Digital Exhibitions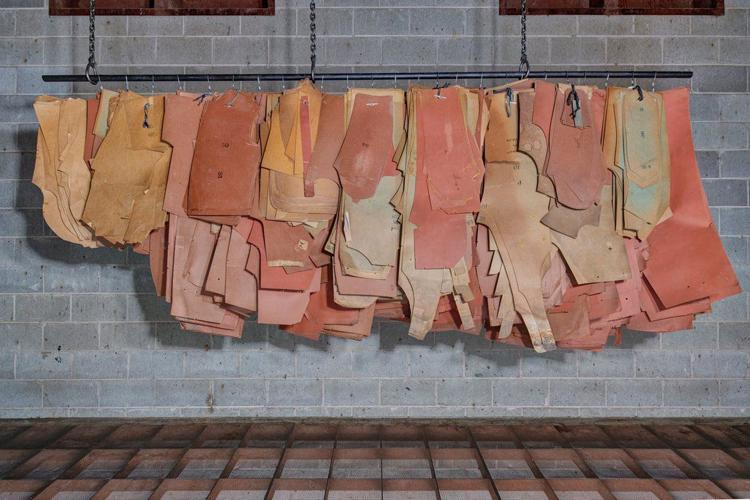 While many Omaha art galleries had to make the difficult decision to suspend programming and postpone exhibitions, Benson's Maple St. Construct took a decidedly different approach.
"We actually think that this is a good time to ramp up our programming," said Ross Miller, who co-founded the space with Omaha artist Thomas Prinz and L.A. artist Mike Nesbitt. "It's perfect for establishing a creative dynamic."
The creative-run workspace, which functions as both a gallery and residency program, unites artists in Omaha and surrounding regions with counterparts in Los Angeles.
"We're already aware of what we are all doing," Miller said. "We all text and talk on a regular basis, and we were already discussing doing more digital exhibitions. We're pairing people who have connections or are connected through their work."
The three quickly devised a schedule to run digital exhibitions at regular intervals. The first was held this past Friday, and beginning on April 3, the exhibitions will occur every two weeks into July.
The digital shows will be hosted on Maple St. Construct's website and its social media platforms. Each exhibition's webpage will become live on designated Fridays.
Miller encourages people to sign up for the e-newsletter so that they can be directly notified when webpages go live.
"This is a natural extension of what we were already doing," Miller said. "We're a scrappy little group, and it's important to us as an organization to elevate the level of creative discourse in the community. But it's even more important for artists to have a platform."
For more information and to sign up for the digital newsletter, visit maplestconstruct.com. To follow on social media, visit facebook.com/maplestconstruct, instagram.com/maple_st_construct and youtube.com/channel/UCYeZR7ul2klFw-Ul1LQDATQ.