When Jeremy Decker founded the Omaha Film Festival in 2005, he hoped to provide local audiences with a place to see films that otherwise never make it to town.
He succeeded. The annual event, which kicked off Tuesday at Aksarben Cinema, is increasingly generating industry buzz. Last year, MovieMaker Magazine named Omaha Film Festival among its 50 Film Festivals Worth the Entry Fee.
"To give you an idea, over 8,000 film festivals take place around the world every year," said Decker, who is also the festival's director. "That was very cool for us."
That's also cool for Nebraska filmmakers.
In years past, only names like Oscar-winner Alexander Payne and Nik Fackler ("Lovely, Still") garnered national attention. The spotlight is shifting onto both up-and-comers as well as those who have been in the industry for years.
Omaha Film Festival is the place to see many of them first.
This year, the festival features 100 films, chosen by judges from some 1,000 submissions received from more than 60 countries. Categories include Documentary, Narrative Features, Animated Short and Short Film.
Forty percent of those films are by Nebraskans — three documentaries, three features and 34 shorts, which are showcased in the "Nebraska Spotlight" and "Nebraska Shorts" programs, both created in 2016.
"We always wanted to focus on the local and show Nebraska films, so we decided to create their own category," Decker said.
The director said improved technology and a more collaborative environment are driving the uptick in state filmmakers.
"They're interacting with each other more and building relationships. Things are going up a level," he said. "It's no longer just young people making films. More people are taking the risk. People in their 30s, 40s and 50s have stories to tell and are making their first films. We're very proud of the growth and of the films being created."
Randy J. Goodwin and Kate Ryan Brewer are two Nebraska filmmakers whose work will show this weekend. While their films couldn't be more different, together they underscore the filmmaking talent coming out of the state.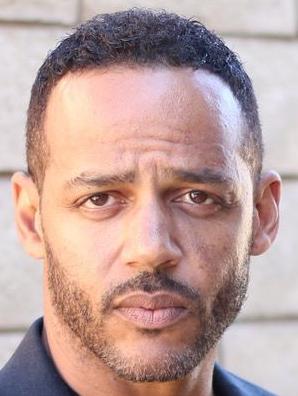 Born and raised in Omaha and now residing in Santa Clarita, California, Goodwin, 52, has a long career in Hollywood. He had a supporting role in "American History X" alongside Edward Norton; was a series regular as Kennedy Winslow, the first black NASCAR driver, in Showtime's "Fast Track"; and had guest parts on television's "Coupling," "Nash Bridges," "Vampire Diaries" and "The Steve Harvey Show."
For his faith-based film "The Job," which makes its premiere Saturday afternoon, he wrote, directed and produced. He also plays the leading character, Lance "The Dance" Foster, a former world light-heavyweight champ who killed an opponent in the ring.
The story is simple: After Lance loses everything, including his marriage, he has one last chance to turn his life around. When a desperate man breaks into his home to rob him, he tries to save the young man's life, and in the process, also his own.
It's a touching story about life and loss and the power of faith to heal.
And for Goodwin, it was a no-brainer to pursue making.
"I was raised a Christian, and I realized I hadn't been doing in the business what I wanted to do," he said. "When the story came to me as a play in 2012, I liked the premise and asked if I could rewrite it as a screenplay."
The result is a film that, while gritty, delivers a message of redemption.
"People want to see realism — the idea of, 'I was in the gutter, but God lifted me back up,' " Goodwin said. "There is a moral message to be learned, with a lot of twists and turns along the way."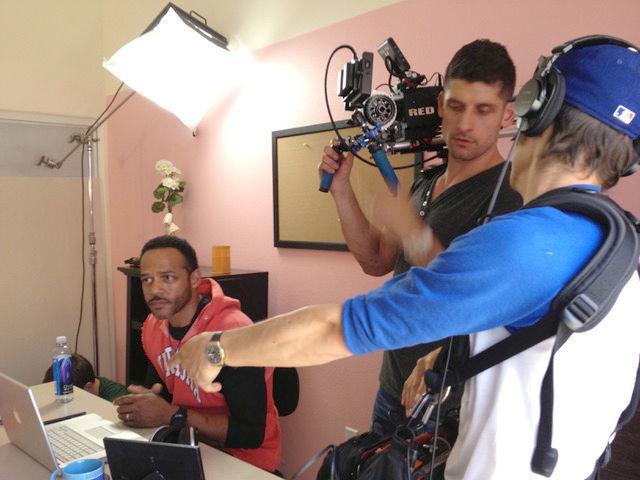 Decker says it takes guts to make that kind of movie.
"Randy took this religious story and made it into a film — that's courageous," Decker said. "We do not see a lot of religious films. He has a fire in his heart, and he got it done."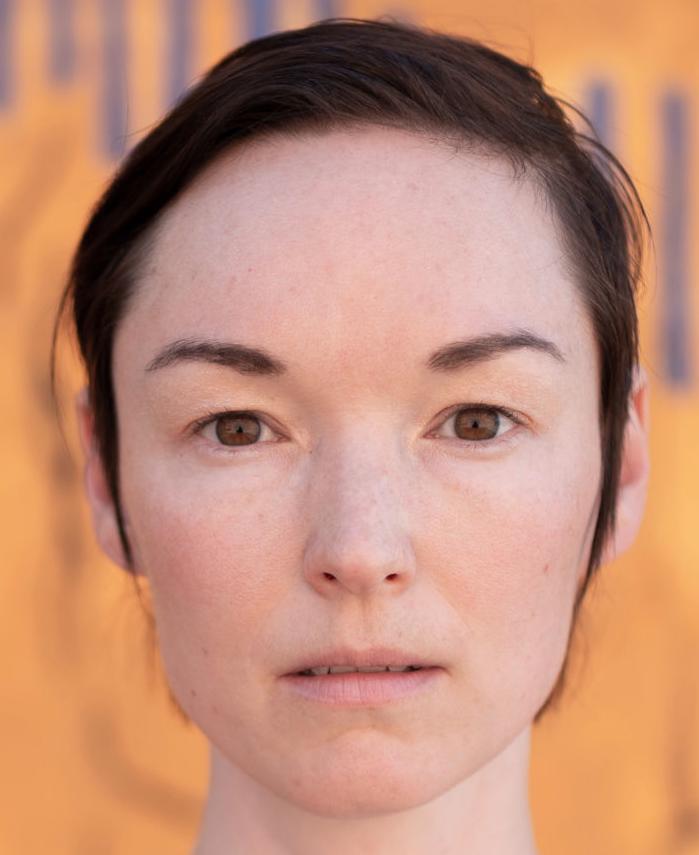 Ryan Brewer, 34, brings a different kind of passion to her projects. The filmmaker moved to Omaha in 2017, and has two works in this year's festival. Her documentary, "Knots: A Forced Marriage Story," screened Wednesday and chronicles forced and child marriages in the United States.
Her short, "The Murder King," which appeared as a short story last month in STORGY Magazine, shows both Saturday and Sunday. The psychological thriller follows a woman who is hunted by the serial killer who murdered her sister when she was a teenager. The plot contains a chilling twist at the end, and the film is told from the unusual perspective of the female gaze.
Omaha has been pivotal to getting both works made.
"The film and creative communities here are so embracing," Ryan Brewer said. "When I first moved here, I didn't know anyone, but everyone helps each other. I approached people about making a scary short, and they were completely welcoming."
The filmmaker used locals — all non-actors — in "The Murder King," and shot at locations like Hitchcock Park and Nite Owl restaurant in the Blackstone District.
Both Goodwin and Ryan Brewer are delighted to be showing at the Omaha Film Festival this weekend.
"This is my film's world premiere," Goodwin said. "The public will see it for the first time through this festival. To have it here is important to me, because it's home."
Added Ryan Brewer: "Honestly, I couldn't be more excited about showing my films to the Omaha community. It has been so instrumental in making them, and I've never seen another community like it. It feels like a really exciting time to be here, and I get to share this very special moment with the people who made it happen."