You've probably driven by Kabin Thomas and his tuba outside the B-Side of Benson Theatre. Or perhaps you've spotted Dr. Sofia Jawed-Wessel hanging out in the Blackstone District between Stirnella and Early Bird. Then again, maybe you've noticed Ferial Pearson at Vis Major Brewing Co. on 35th and Center Streets.
You likely don't know their names, but you've seen them. You know their faces, and many more like them. They're part of the ongoing public art initiative "100 People" by Watie White. Starting Jan. 24, the public can get to know the artist's subjects and learn the details of the project in the exhibition "Watie White's 100 People" at the UNO Art Gallery.
The painter and printmaker began formulating the project shortly after the 2016 presidential election. Dismayed and frustrated with how ugly politics had become, White turned to the people he knew and admired to reaffirm his faith in civil society.
"The environment seemed so toxic and cruel," he said. "I was really invested in making public art, so that is how I responded."

Since White arrived in Omaha in 2006, he has steadily made a name for himself through public art projects that consistently feature real people, like his "New Nebraskans" project that included immigrants living in the community.
"100 People" seemed a natural extension of that kind of focus. White started creating portraits of artists, academics, performers, writers, social advocates and change-makers, and memorialized them on life-size black-and-white murals. Since 2017, their likenesses have been regularly cropping up throughout Omaha, becoming a constant presence in neighborhoods and communities throughout the city. So far, close to 60 have been completed, and they've all been self-funded by the artist.
It's a painstaking process.
White begins by creating a densely detailed 2-by-1-foot woodcut portrait of each model via a collaborative process during which subject and artist discuss how the image should look. White then digitally enlarges and prints the portrait as an 8-by-4-foot mural and installs it on the building of a private owner, who pledges to display it for at least 10 years.
Reflecting on the project, White said: "I kept thinking, 'Who are the people I value and who inspire me? What can I do?' This was a way to make a positive influence. Small actions can make a big difference and raise a sense of community and social capital."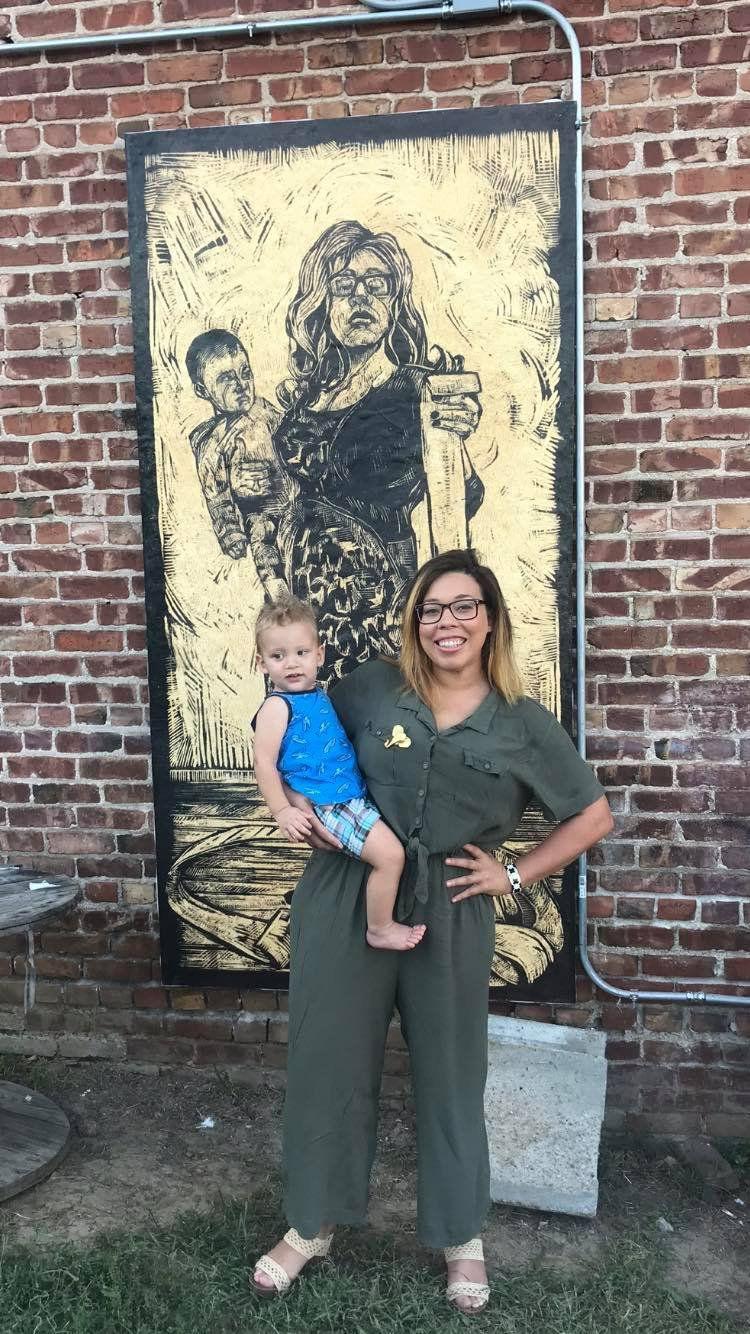 The UNO exhibition showcases numerous carved woodblocks, woodcut prints and digitally enlarged woodcuts from "100 People." Prints from White's other activist series will also be on view. White additionally collaborated with the university's art, theater and communications departments for the exhibition, and UNO's Peter Kiewit Institute is developing an app for "100 People," which will geolocate the murals, notify users when they're near them and provide insight into each of the subjects.
"There are all these layers of collaboration to assist in these social ideas," White said.
Showcasing the work at UNO was a good fit for "100 People." White taught as an adjunct at the university for several years and recently completed three murals in the Weber Fine Arts Building. They feature spoken-word artist Devel Crisp; playwright Beaufield Berry, who wrote "Red Summer," which dramatized the 1919 lynching of Will Brown in Omaha and was staged this past summer at the Blue Barn Theatre; and visual artist Delita Martin.
UNO is also represented in another way. Jonathan Benjamin-Alvarado, assistant vice chancellor for student affairs and professor of political science at the university, is one of White's "100 People."
"I was so overwhelmed and honored to be considered part of this group of people," Benjamin-Alvarado said. "And this is such a wonderful project for the university. It's a very powerful testimony to the depth of engagement that UNO has with the community and the artistic endeavors we support."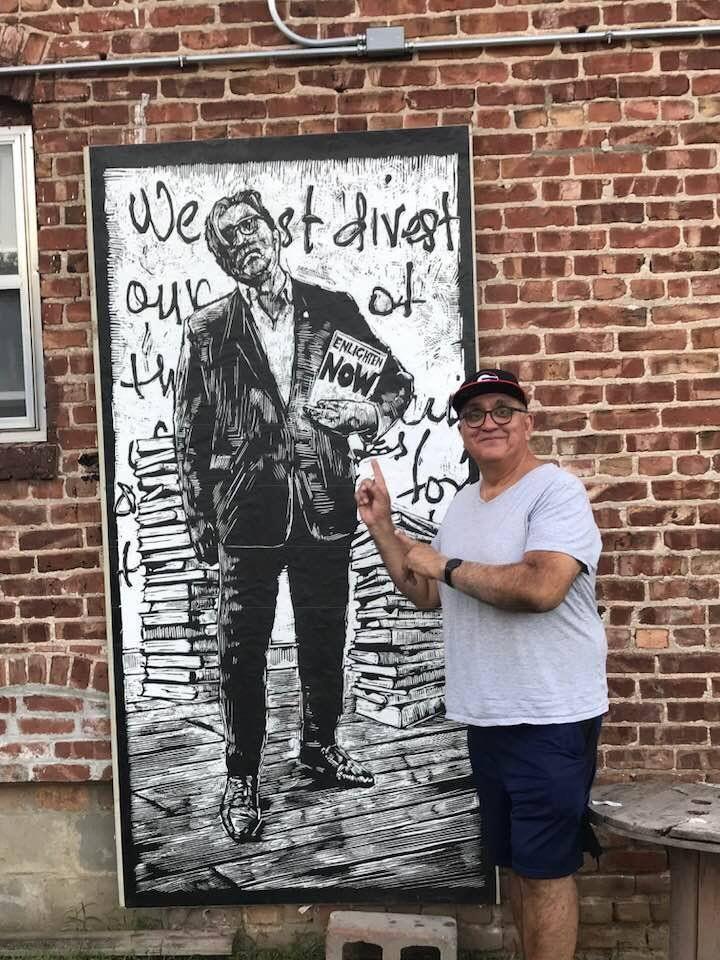 Benjamin-Alvarado said he and White collaborated on his portrait in the artist's studio, a process during which the professor emphasized that imparting knowledge was an important idea for him to convey. The result was a mural of Benjamin-Alvarado lecturing as if talking to students. It was installed last year off Vinton Street in an alley near the Apollon Art Space.
White likes that the work often appears in out-of-the-way byways, side streets and alleys, as well as placed prominently on popular local businesses.
"Murals are tools that do something tangible," he said. "They do it by existing and transforming areas into places of beauty and changing the ownership of those spaces. They become true public spaces in a way that is thoughtful. I want to continue making projects that have impact and being thoughtful in each step that I take."
UNO Art Gallery, Weber Fine Arts Room 129, 6505 University Drive South, and UNO Criss Library, 6001 Dodge St. "Watie White's 100 People." Opening reception: 4 to 6:30 p.m. Jan. 24. Through Feb. 22. Gallery hours: 10 a.m. to 4 p.m. Monday, Tuesday and Thursday; 10 a.m. to 4 p.m. and 7 to 9 p.m. Wednesday; 11 a.m. to 2 p.m. Sunday. unomaha.edu or 402-554-2796.
Sign up for the Go newsletter
This complete guide of local music, movies, dining and entertainment will have you weekend ready.
NEW THIS WEEK
Alley Poyner Macchietto Architecture, 1516 Cuming St. "APMA Environmental Graphics." Features the firm's graphic design work that connects people to place. 5 to 7 p.m. Thursday. 402-341-1544.
Amplify Arts, 1419 S. 13th St., Suite 103. "AC Panel Discussion: Ethics + Sustainability." A lunch-time conversation with artist and researcher Corson Androski; Karin Campbell, Joslyn Art Museum curator of contemporary art; and educator Taylor Keen, founder of Sacred Seed. Noon to 1 p.m. Friday. amplifyarts.org or 402-996-1092.
Bemis Center for Contemporary Arts, 724 S. 12th St. "Lunch + Learn: Surviving and Thriving with Hydroponics." Greg Fripp, executive director of Whispering Roots, discusses the best plants for hydroponic gardening and water-based growing techniques. Noon to 1 p.m. Thursday. bemiscenter.org or 402-341-7130.
Hot Shops Art Center, 1301 Nicholas St. "CreativeMornings: Roots." Features media producer, filmmaker and visual artist Miguel Cedillo. 8 to 9:30 a.m. Friday. creativemornings.com.
KANEKO, 1111 Jones St. "Seven Doctors Project XVI Reading and Fundraiser." Features works from the Fall Seven Doctors Project participants and faculty, with readings and a live performance by Rebecca Lowry. 7 to 9 p.m. Thursday. Free; registration required.
Also at Kaneko: "Bibliophilia: An Evening of Poetry & Camaraderie." Local poets share their work. 7 to 9 p.m. Friday. thekaneko.org or 402-341-3800.
Lauritzen Gardens, 100 Bancroft St. "Nature Connects: Art with Lego Bricks." Sean Kenney's fourth indoor exhibition features new pieces, including a coral reef, a snow leopard and a disappearing rhino, as well as old favorites. Saturday through May 10. lauritzengardens.org or 402-346-4002.
Union for Contemporary Art, 2423 N. 24th St. "Thalia Rodgers: You make my heart smile but you also." Features colorful, psychedelic work by the Omaha artist. Opening reception: 11 a.m. to 1 p.m. Saturday. Through March 14. u-ca.org or 402-933-3161.
---
See LEGO art, attend a Baby Shark dance party and 15+ other fun things happening this weekend
Check out Lego art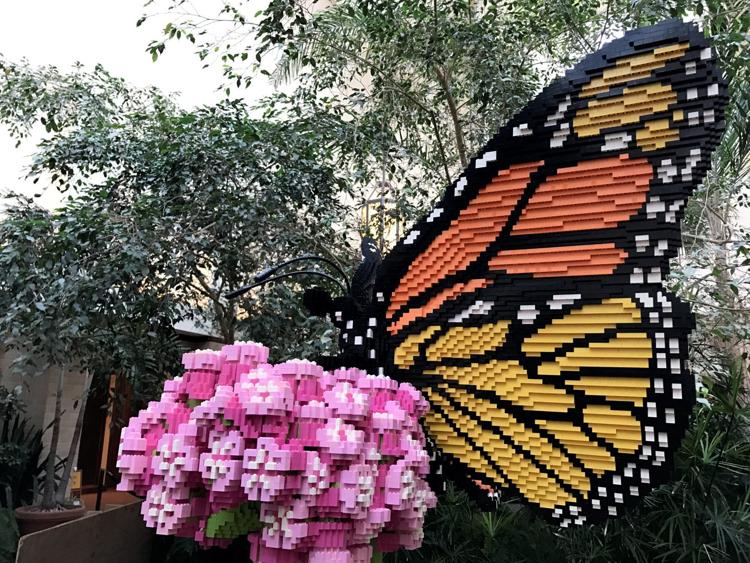 Go on a winter walk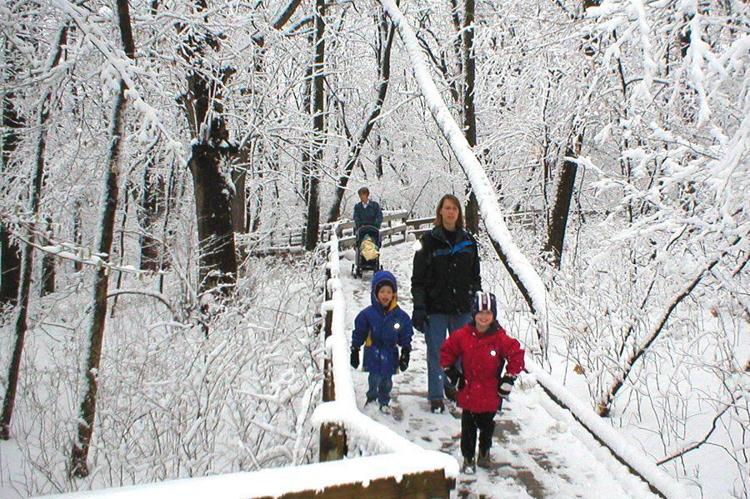 Watch a movie at the Council Bluffs Public Library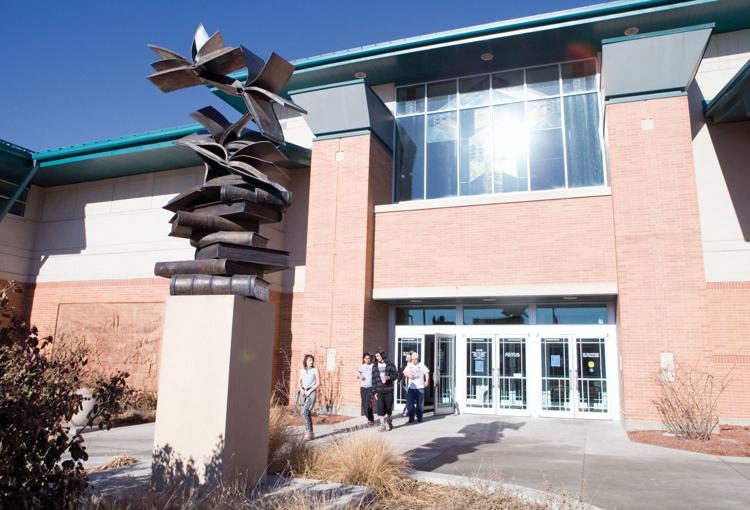 Make some healthy food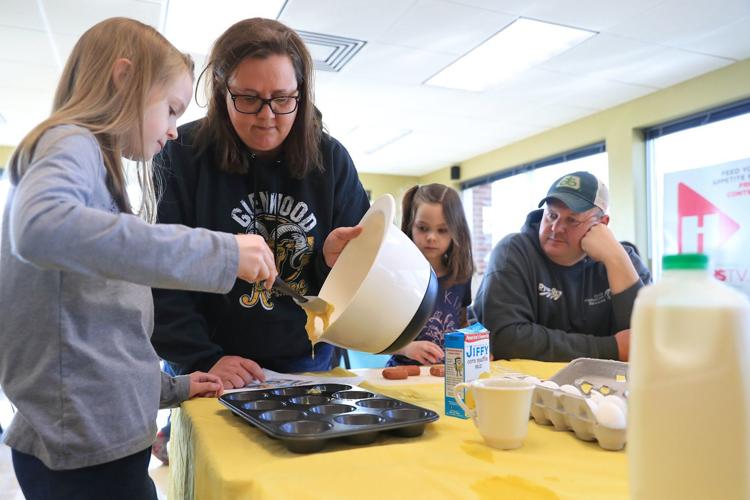 Learn about navigating the world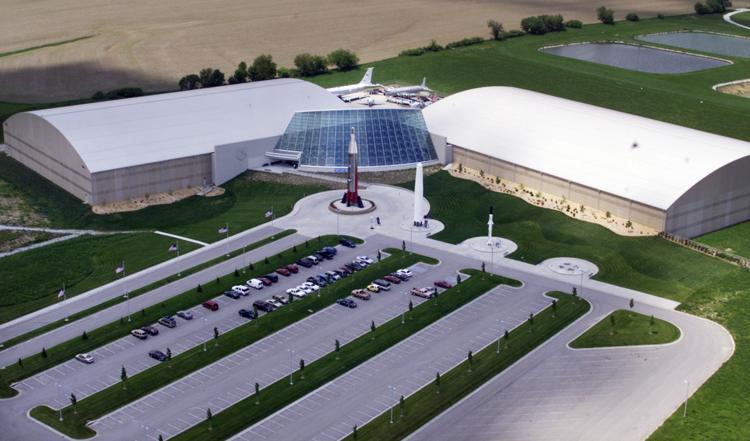 Check out a writing club for teens
Check out a pajama party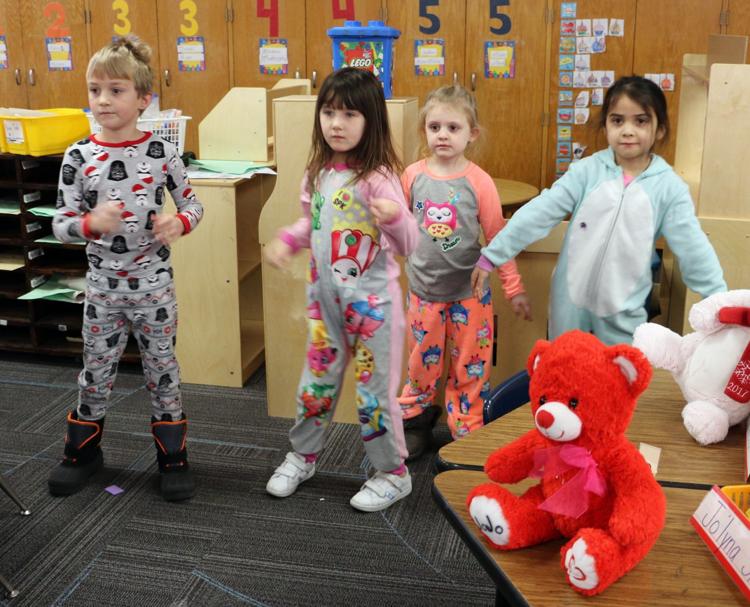 Go ice skating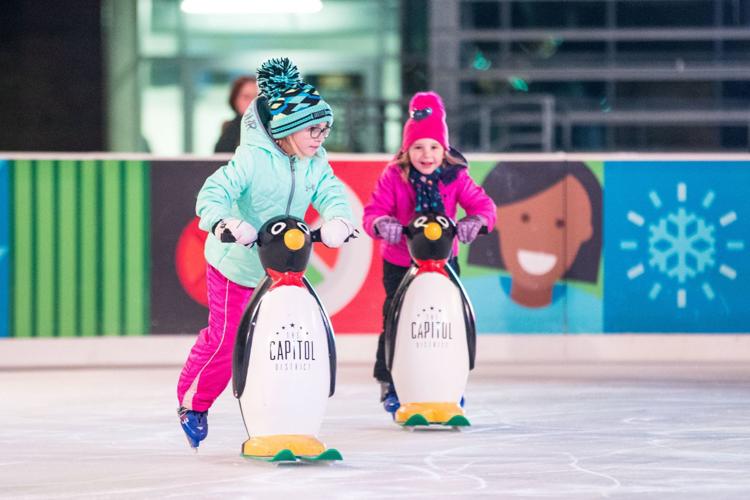 Go bowling
Visit Omaha's parks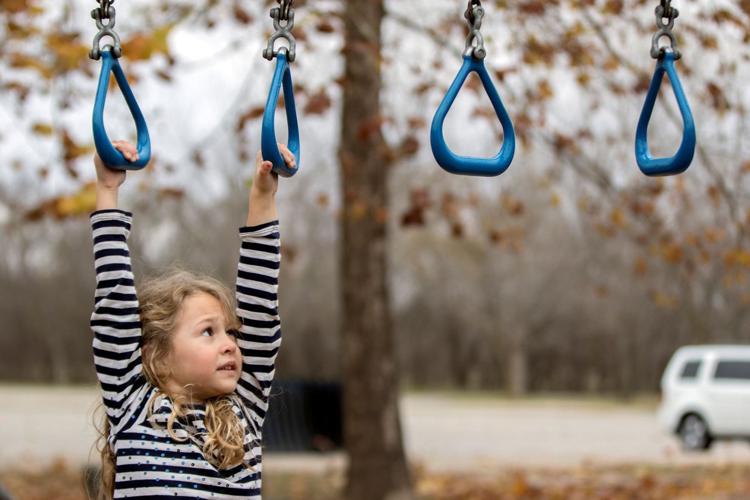 Visit a museum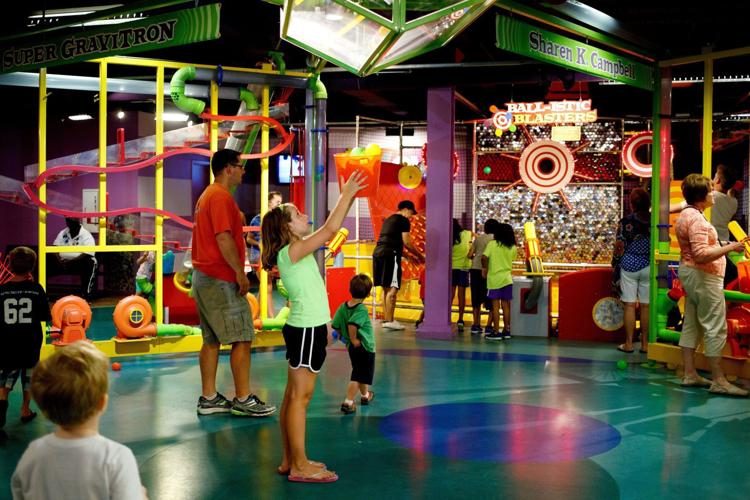 Visit an indoor play area
Go roller skating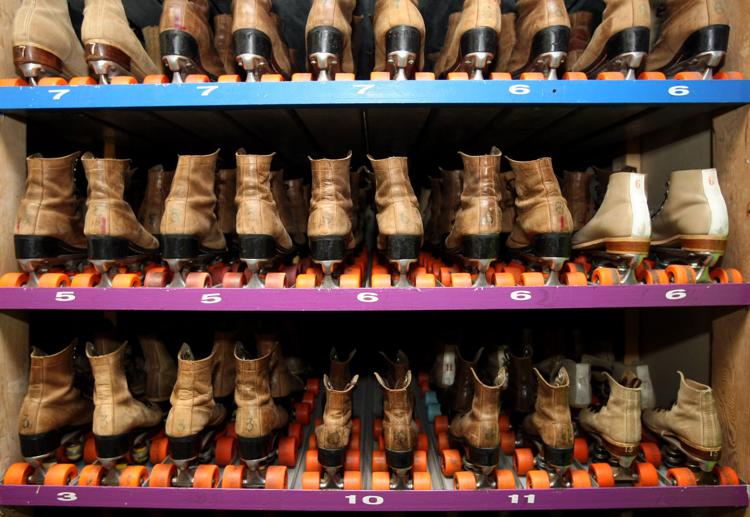 Check out Do Space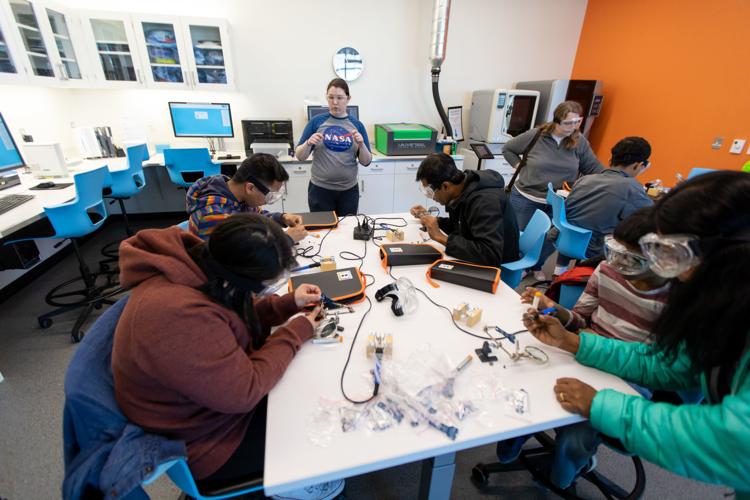 Attend a storytime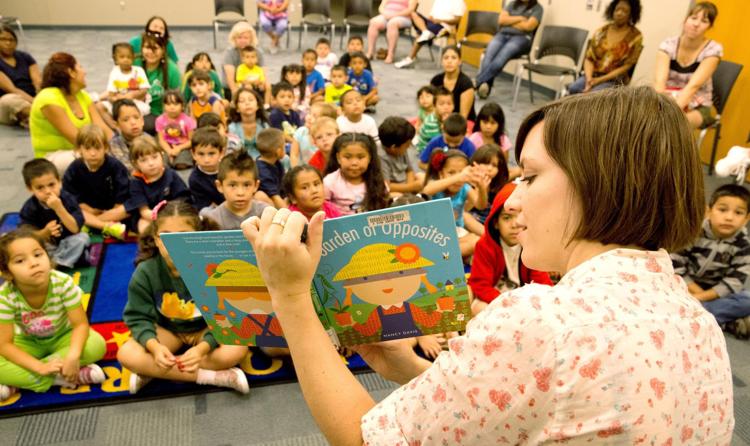 Visit the animals at the Nebraska Humane Society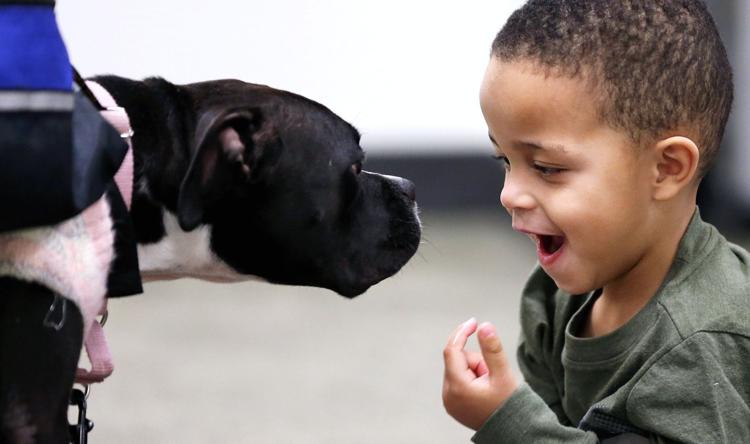 Get free passes to Fontenelle Forest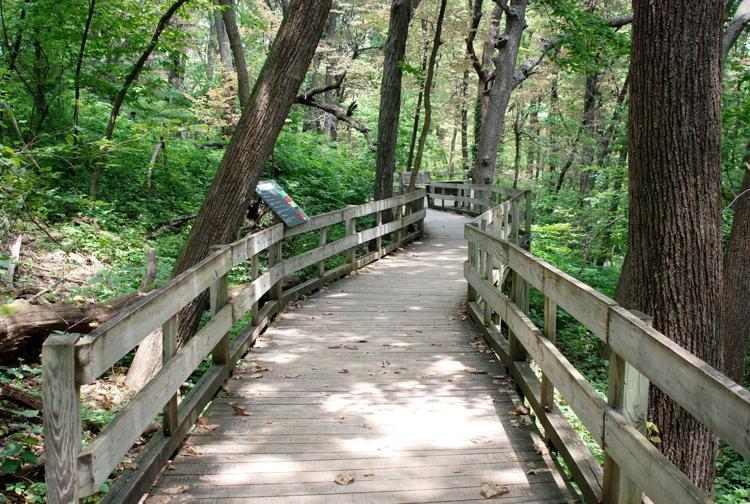 Visit a local community center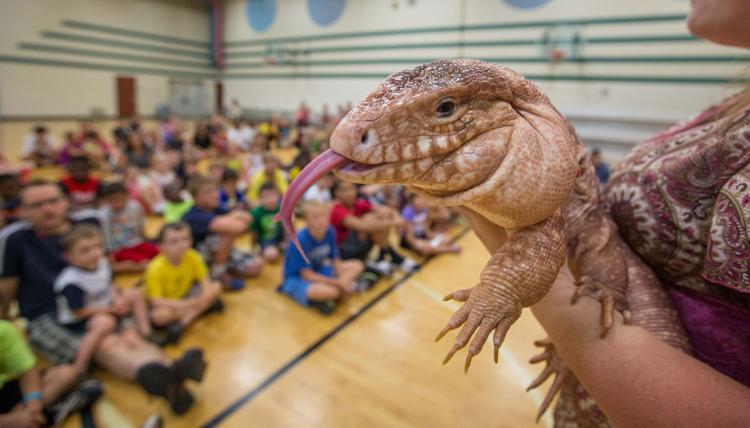 Do some crafts
Go on a unique field trip with the family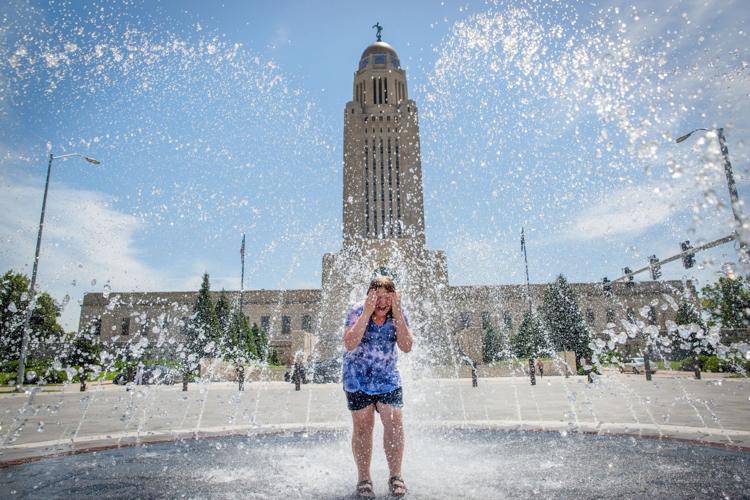 Do something you've never done before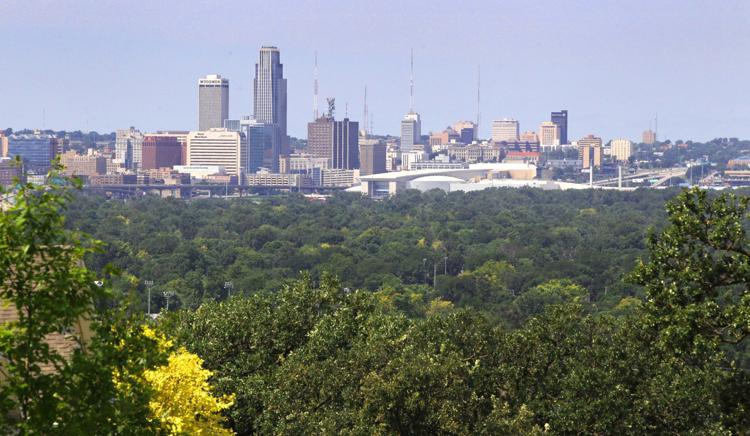 Think you've seen Nebraska?