When 97-year-old Dave Bald Eagle died in 2016, National Public Radio wondered aloud whether he had been the most interesting man in the world.
The Lakota elder had been wounded in Normandy during World War II. He acted and worked as a stuntman in movies for decades. He drove race cars, performed in rodeo shows in Europe and eventually married a Belgian actress. He lived on a ranch in South Dakota and raised children and horses.
And in one of his last noteworthy roles in a life full of them, Bald Eagle starred in "Neither Wolf Nor Dog," an independent, self-distributed film that has since netted one of the longest first-run theatrical releases of the last decade.
The film premieres in Omaha on Friday at Marcus Village Pointe Cinema and will run at the theater for one week.
Though most of the movie was shot on South Dakota's Pine Ridge Indian Reservation, several key scenes were filmed in Nebraska, including one at the Sheridan County Museum. The movie's cast also includes Omaha-raised actor Zahn McClarnon, who also served as associate producer.
"This might've been the only movie in history with a genesis story in Rushville, Nebraska," director Steven Lewis Simpson said in a recent interview.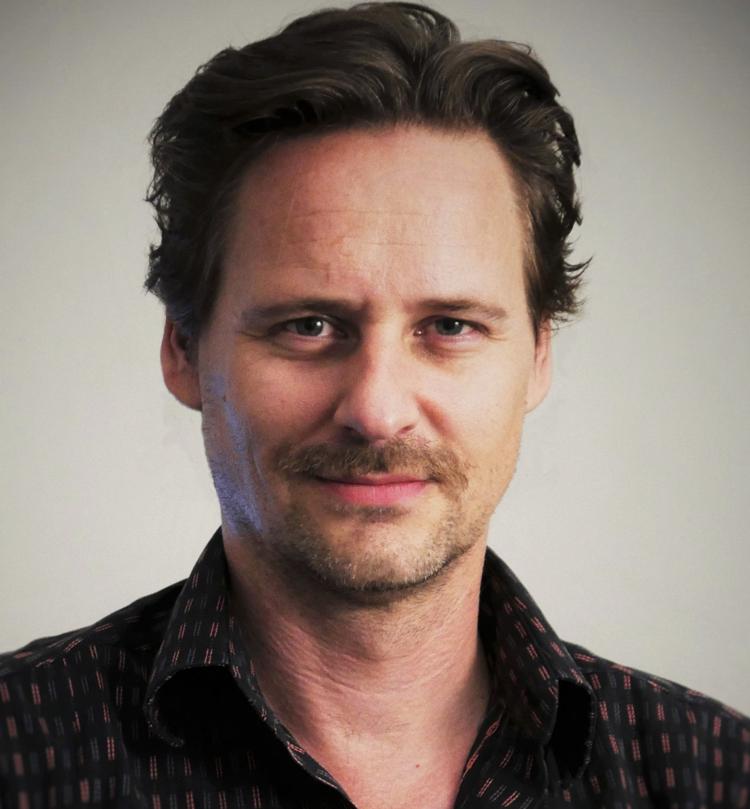 The film, originally released in 2016, was adapted from a 1994 novel of the same name by Minnesota author Kent Nerburn. The story follows a white author and an elderly Lakota man named Dan as the two work together to write a book about Dan's people.
Nerburn met Simpson in Rushville following a screening of one of Simpson's earlier films, "Rez Bomb." There, the author asked Simpson if he would be interested in adapting his novel for the screen. Once Simpson finished reading the book, he agreed.
The project was funded through two successful online crowdfunding campaigns. Simpson purchased all of the camera equipment himself, and the movie was shot over 18 days with a small crew. Simpson revisited some of his favorite locations in Rushville, including the Sheridan County Museum, for scenes in the new film.
"We were so welcomed there. It was almost like we had our own little back lot," Simpson said.
Washington actor Christopher Sweeney was cast as Nerburn. McClarnon, who has also appeared in FX's "Fargo" and HBO's "Westworld," appears as Billy, a man struggling with alcoholism.
"I've never in my life worked with an actor who prepares better than Zahn," Simpson said. "I've never met an actor who deserved his success more."
But the true beating heart of the film, Simpson said, is Bald Eagle, who stars as Dan.
"He just nailed everything he did," Simpson said of Bald Eagle, who was 95 at the time of shooting. "He was drawing strength from somewhere else. He knew there was an importance to it."
Born in 1919, Bald Eagle didn't become an official U.S. citizen until he was 5, when the federal government finally extended citizenship to Native Americans, according to NPR.
Bald Eagle served as a paratrooper with the 82nd Airborne during World War II. On D-Day, he was mistakenly dropped over German lines, and he and his fellow soldiers were shot "just like clay pigeons," he later recalled.
Medics initially left him for dead, but Bald Eagle would survive the war. He married an English dance teacher named Penny Rathburn, and the couple competed in ballroom dance events until Rathburn was killed in a car accident while pregnant with their first child.
Despondent, Bald Eagle took up reckless hobbies, including race car driving and skydiving. He became a stuntman in movies, mostly Westerns, and once met Marilyn Monroe. He performed in rodeo shows in Europe, and met his second wife in Brussels in 1958.
The couple later settled on a ranch on the Cheyenne River Reservation in South Dakota. Bald Eagle became chief of the Miniconjou Lakota and later the First Chief of the United Nations, representing many tribes. He continued to appear in movies, including as an extra in "Dances With Wolves."
Sign up for the Go newsletter
This complete guide of local music, movies, dining and entertainment will have you weekend ready.
Bald Eagle's role as Dan in "Neither Wolf Nor Dog," was a deeply personal one, Simpson said. While shooting the film's climax at the site of the Wounded Knee Massacre — in which 250 to 300 Lakota men, women and children were shot and killed by U.S. troops — Bald Eagle began talking off-script, and his improvised speech made the final cut.
"He spoke from his heart. He went somewhere very deep. And at the end of it, he turns to (Sweeney) saying, 'I've been holding that in for 95 years,' " Simpson said.
Bald Eagle died before the movie debuted in theaters, but he was able to see it once before the end.
"He said it was the only film that he'd ever been in about his people that told the truth," Simpson said. "It was the only film he'd ever been in where he was given authorship over his own role. There was nothing in it that he didn't own."