I fell in love with "The Music Man" the first time I saw it, and our romance has been going strong ever since.
I'm sure I saw the 1962 movie first, around the time I discovered that, like my mother, I loved to sing. I couldn't have had a better vocal role model than my mom or Shirley Jones, who played Marian the Librarian in the film. Jones makes it look effortless and almost otherworldly. I still make my husband, family and friends watch it regularly.
Then there was the time that Mom was in the show at the Chanticleer Theater. I was 12 years old and already extremely familiar with Meredith Willson's musical set in Iowa, so I went along to auditions.
I was hoping for an ensemble part, but it was my first stage disappointment. (It wouldn't be my last.)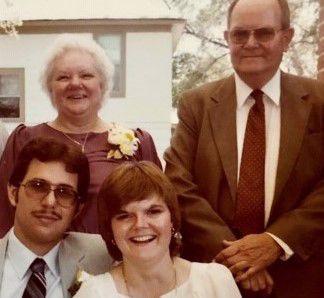 My mom, however, won a major role. She was Mrs. Paroo, Marian's Irish mom.
I reminded my sister of this the other day,
"Did she do the Irish accent?" Amy asked.
"You bet she did. I remember it vividly."
I went on to perform with the ensemble in an Omaha North High School production of the show in 19... Let's just say it was a while ago.
"My mom was in that show at the Chanticleer," I told Chanticleer manager Bob Putman. "I wonder if you have any pictures of her in your archives, or any record of it."
That was on a Wednesday afternoon during an interview. I was scheduled to return that night to watch a rehearsal of the show, which, by the way, was being directed by Dwayne Ibsen, another blast from the past. He was my high school drama teacher and directed my turn as an Iowa denizen at North.
On Wednesday evening, Putman plopped himself in an auditorium seat next to mine. As a barbershop quartet sang "Lida Rose," he proudly handed me a folded, yellowing piece of paper.
It was the program from the May 1969 Chanticleer production of "The Music Man." I turned to the cast list and there was my mom's name: MRS. PAROO ... Elaine Ammons.
Bob probably didn't realize what a gift that was, especially during a particularly stressful time for me, and, no doubt for him as well. It meant the world that he took time he probably didn't have to hunt that down. My mom's been gone for 14 years, and she had Alzheimer's for several years before that, so memories of her grow increasingly dear.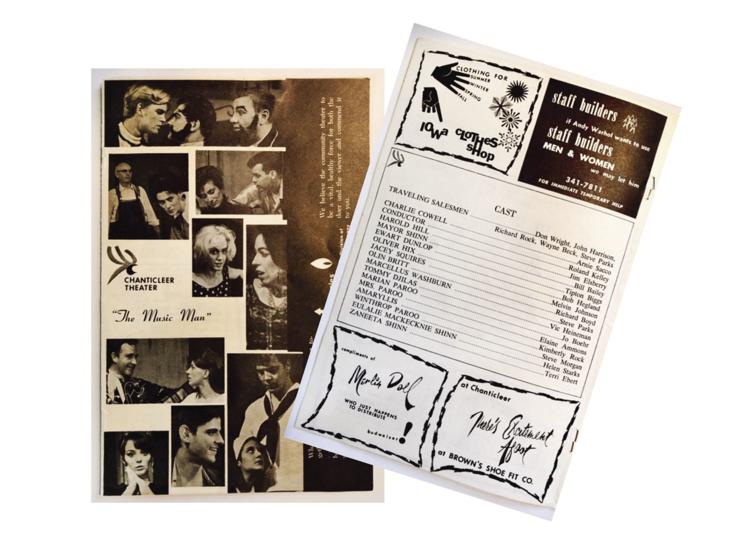 I showed that program to everyone I talked to that night, people I had just met that day, people in the cast I didn't know, the actor who was playing Mrs. Paroo. They were all so warm and caring about the coincidence of it all.
Dwayne was particularly touched. Several people had told me that when he found out I was coming to report on the show, he told several people I had been his student. Yeah, 46 years ago. (OK, I gave it away.) It's so great that after all those years, that still matters.
My friends and I loved "Mr. Ibsen" when we were at North. He was kind, sometimes sarcastic and had a biting wit, and we thought he was infinitely cool. It's cool now to think that he still remembers us and we still occasionally make a connection.
I was so looking forward to the new "Music Man" at the Hoff Center. I was going to take my husband, who'd heard all about Mom, and high school, and my long lost stage career. And my sister, who was another Ibsen student.
After a deep inner struggle, however, I decided I shouldn't go. As a person of a certain age with a (mild) health condition, it didn't seem too bright for me to face the crowds. Not only would I be risking my health, I might risk that of others.
I'm so grateful I got to see nearly the entire show at rehearsal, even though there were few sets, no backdrops, no costumes and, for whatever reason, they did the second act first and the first act second.
It didn't matter. It still had that "Music Man" magic, and I basked in the familiar songs and dialogue. And from what I saw, I'm pretty sure I would have loved the entire package once again.