Piano player Colehouse Walker Jr. was harassed and his car was vandalized by white firefighters in New York City at roughly the same time. The incident cost him his fiancé, and he eventually threatened to blow up J.P. Morgan's library if the firefighters weren't brought to justice. After a standoff, he was killed by police as he surrendered.
The first incident is real. The second is the plot of "Ragtime," a musical currently running at the Omaha Community Playhouse.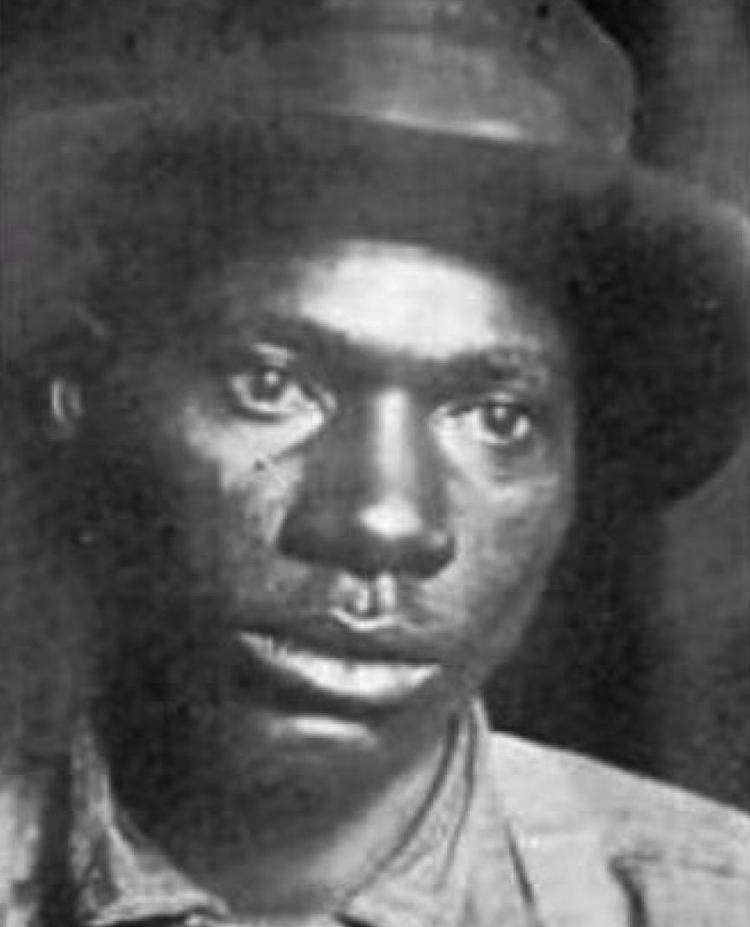 But the similarities are striking enough that a new group — formed in part to commemorate Brown's Sept. 28, 1919, slaying — reached out to the Playhouse to talk about ways to work together. That group, the Omaha Community Council for Racial Justice and Reconciliation, is planning a memorial event for Brown this fall.
"It (the show) was a really good opportunity for the Playhouse and the collaborative to work together," said Kimberly Faith Hickman, the theater's artistic director. "We're doing so much more with productions related to diversity."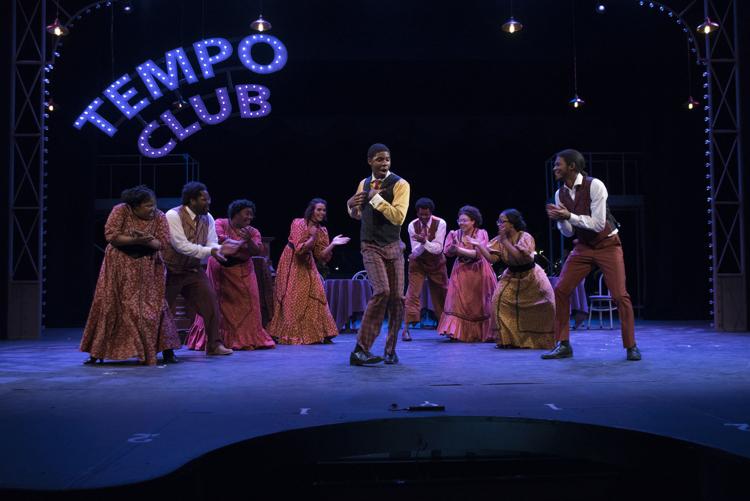 In this case, "more" is a panel discussion about racial issues in Omaha, both now and in the past. The talk will be at 6:30 p.m. Saturday in the Playhouse boardroom, upstairs from the lobby. All are welcome to attend — people who will see the show that night, those who have already seen it and anyone else who's interested.
The Omaha Community Council for Racial Justice and Reconciliation was formed in summer 2018 without a lot of fanfare. It's run through the Omaha branch of the NAACP and the branch's president, Vickie Young. It hopes to give issues surrounding racial violence and discrimination a prominence they haven't had in the city, and facilitate problem-solving conversations.
Members include former state senator Brenda Council and Christopher Whitt, Creighton University's inaugural vice provost for Institutional Diversity and Inclusion, who both will be on the Playhouse panel along with Camille Metoyer Moten, a member of the Playhouse board who's also a widely known performer in Omaha. Hickman will be moderator.
Council said in an interview that the Brown lynching was just one example of the racial violence that occurred in Omaha in the "Ragtime" era.
"That's a part of our history that we cannot and should not ignore," she said. "The system did not work for the main character in 'Ragtime,' it didn't work for Will Brown and it continues to not work today. The importance of revisiting history is that we take steps to avoid repeating it."
As a lifelong Omahan, Council has seen both progress and setbacks in local race relations.
The new community council, she said, was created to promote discussions of difficult issues, with an initial focus on Brown. She found it eye-opening to learn that there are people in Omaha who have no knowledge of what happened to him.
Council's role at the forum will be as a local historian of sorts. Whitt, on the other hand, has lived here only since February 2018, so he says he will field questions about broader structures and the power dynamics that fuel issues of race, wealth and inequality in America.
"How were such evil things able to happen in 1919 all over the country? It was really because of silence. People were afraid to lose what they had," Whitt said in an interview. "They don't want people who are supposed to be part of the permanent underclass getting too far."
He calls for a balanced approach when dealing with issues of inequality. Some people see the way things were and how they are now, and think problems are solved, he said. And some look at what is left to be done and say it's hopeless. He believes society can apply what has worked to solve other problems to the fight against structural racism.
"That's something we definitely haven't dealt with," he said.
Playhouse picks participants for next Directing Fellowship
Eleven aspiring directors have been chosen to participate in year two of the Omaha Community Playhouse Directing Fellowship.
Members of the new class are Steve Krambeck, Kathy Tyree, Katt Walsh, Breanna Carodine, Sharon Diaz, Brendan Brown, Robyn Helwig, Meganne Horrocks Storm, Sarah Klocke, Marshall Carby and Charisa Ramsey.
Each of the fellows will direct a play or musical in the theater's Alternative Programming series and work as the assistant director on a regular Playhouse show next season.
Sign up for the Go newsletter
This complete guide of local music, movies, dining and entertainment will have you weekend ready.
Omaha Chamber Music Society announces summer concert series
Four concerts are scheduled for the Omaha Chamber Music Society's summer concert series:
Sunday: "Brandenburg and Brahms" featuring strings and harpsichord.
June 30: Beethoven's "Archduke" Trio featuring violin, cello and piano.
July 7: "Piano Duos: Christi and Jennifer Return," featuring Christi Zuniga and Jennifer Novak Haar.
All concerts begin at 3 p.m. at the Omaha Conservatory of Music, 7023 Cass St. Tickets are available at the door or at omahachambermusic.org.
30-plus weird, unique places to go and things to do across Nebraska this summer
Looking for something fun and interesting to do this summer? Check out our list of fun destinations across the entire state of Nebraska.