Losing March Madness, concerts, conventions and an international equestrian show hurt Omaha's arena and convention center.
Losing the NCAA College World Series kicked downtown's TD Ameritrade Park in the teeth.
But if people can stay home and bend the coronavirus curve in time to salvage the 2020 U.S. Olympic Swim Trials in June, the Metropolitan Entertainment and Convention Authority might be able to break even in 2020, officials say.
Olympic organizers still plan to hold the 2020 Summer Olympics in Tokyo. If they do, that bodes well for Omaha's effort to host the meet that will decide which swimmers represent the U.S.
If the Olympics are canceled, MECA would need to dip into the organization's nearly $10 million reserves, MECA officials said at a board meeting Tuesday.
"With our reserves, if (the coronavirus shutdown) goes a month or more, we should be fine," said Roger Dixon, MECA's president and CEO.
A key lifeline for the arena and convention center: Six major concerts that canceled have tentatively rescheduled Omaha dates, and country star Blake Shelton is close to rescheduling.
Another: Eight large conventions that host visitors to Omaha every year, including Home Instead and Right at Home, have asked to delay and not cancel their reservations.
Even the college home run derby is trying to find a way to make its visit happen at TD Ameritrade Park, officials said.
CHI Health Center Omaha has lost some events that won't come back this year, from the Sojern Global Conference 2020 to this season's visit by the Harlem Globetrotters.
TD Ameritrade Park's losses this year might be more substantial: Creighton baseball, the Big Ten baseball tournament and the CWS, its biggest revenue producers of the year.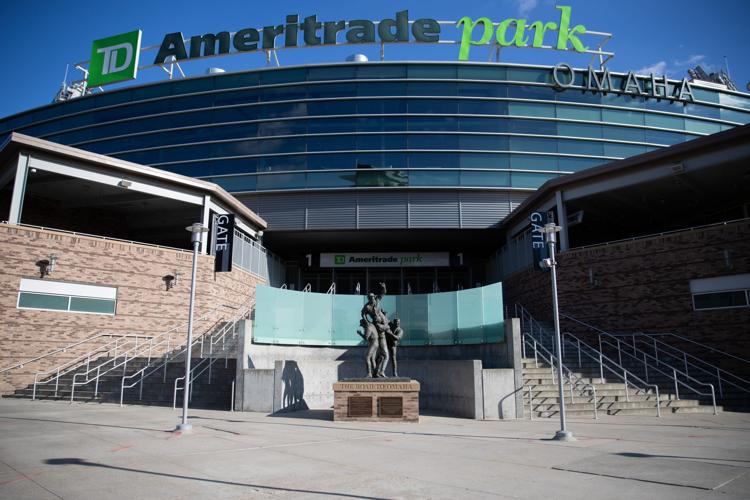 MECA and city officials still are working to estimate the potential costs to taxpayers and other partners, including the NCAA, of losing those revenue producers for the ballpark.
In 2019, the city, the NCAA and MECA split around $7 million in profits. MECA's contract with the city to manage TD Ameritrade Park caps its own losses at $100,000.
So far, MECA does not expect to have to lay off any of its administrative staff of 25. But the event staff that works part time will see reductions in hours because there are fewer events to staff.
Building maintenance staff will spend the next couple of weeks deep-cleaning both TD Ameritrade Park and the arena and convention center, from disinfecting individual seats to wiping every door knob, handle and counter.
Food and drink service leaders for the facility say they have been canceling as many orders as possible and arranging to donate food they can't return to the Saving Grace food pantry.
Concertgoers and people who bought tickets to events that have been canceled should have the option in the coming weeks to request refunds or use their tickets.
MECA has directed ticketholders who want a refund to inquire at the point of purchase. MECA is working to steer people to the proper place, whether it be the NCAA or Ticketmaster.
MECA board member Jay Noddle asked Dixon to make sure MECA communicates those processes publicly once they're ready, given the economic disruption people are feeling.
People who bought tickets on the secondhand market may face a tougher road, but some offer refunds.
"Ticketing groups got inundated," Dixon said. "People will get their refunds if they want it. They'll just have to be patient."
World-Herald staff writer Kevin Coffey contributed to this report.