If ever you've driven along Dodge Street past Memorial Park — and who in Omaha hasn't? — you've gone by one of the city's most prominently placed pieces of public art: a giant thatched "O!" sculpture interwoven with bright bands of color.
The 2007 work is a famous landmark, and so is its creator. Artist Mary Zicafoose is a world-renowned weaver, celebrated for her contemporary interpretations of the ancient resist-dye technique called ikat.
Starting Friday, the public can see those interpretations up close at "Mary Zicafoose: Ikat," opening at Creighton University's Lied Art Gallery. Featuring lushly vibrant, hand-woven tapestries and ikat-inspired monoprints on paper, the show demonstrates why Zicafoose is not just a master of the ancient craft, but is also hailed as an artist with a unique contemporary vision.
Designed as a run-up to Zicafoose's book "Ikat: The Essential Handbook to Weaving Resist-Dyed Cloth," slated for publication by Penguin/Random House in the spring, the show functions as an overview of the artist's work. Wall texts and photographs throughout the gallery detail Zicafoose's laborious process, while her textiles and prints serve as examples of the end result.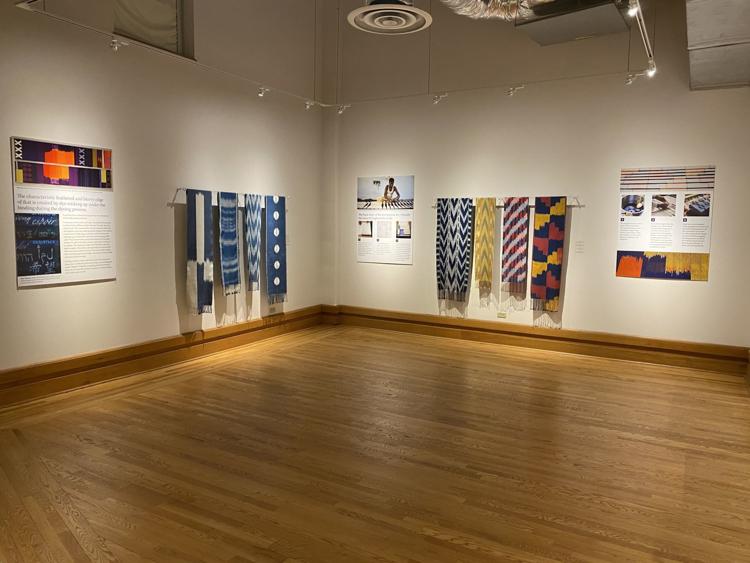 Take, for example, "Fault Lines" and "Mountain for the Buddha." The tapestries both reference climate change, a theme Zicafoose says she grapples with herself in her artistic practice.
"How could you not address that — unless you lived under a rock?" she said. "And sometimes I feel like I do in my studio. But when I come out from under my rock, it's such an important topic, and it's one I've looked at concerning my dye practices. I've agonized about them and how they impact the planet, and I am moving toward using natural dyes."
Deep, rich indigo is among them.
"The indigo plant isn't native to Nebraska, but there are about 300 varieties worldwide," Zicafoose said. "All major weaving cultures use indigo except for northern ones, which use woad instead and is similar. It's classic and a blue that loves cotton and silk. Chemically, it makes unparalleled bonds with the fiber."
Zicafoose also shows how ikat can be used as a symbolic language. Her colorful monoprints are her interpretations of the Great Plains. The weaver has a cabin on the Platte River, and inspired by the native landscape, she translates the surrounding terrain into her prints.
Zicafoose emphasizes that ikat, time-consuming and exacting as it may be, is what gives her a distinctive voice as a weaver and allows the products of her loom to transcend function to become art.
"Seeking to make my work in cloth more painterly, I was drawn to the ikat technique," Zicafoose said. "Three decades of experimentation and studio practice has given me the facility and range of a painterly hand expressed at the loom."
Creighton University Lied Art Gallery, 2500 California Plaza. "Mary Zicafoose: Ikat." Opening reception: 4 to 7 p.m. Friday. Gallery talk: 4:30 p.m. Through March 6. Gallery hours: 11 a.m. to 4 p.m. Monday-Friday, 1 to 4 p.m. Saturday-Sunday. Admission: free. creighton.edu/ccas/fineandperformingarts/liedartgallery.
Sign up for the Go newsletter
This complete guide of local music, movies, dining and entertainment will have you weekend ready.
NEW THIS WEEK
Amplify Arts, 1419 S. 13th St., Suite 103. "Alternate Currents Panel Discussion: Ethics + Sustainability." A lunchtime conversation with artist and researcher Corson Androski; Karin Campbell, Joslyn Art Museum curator of contemporary art; and educator and Taylor Keen, founder of Sacred Seed. Noon to 1 p.m. Friday. amplifyarts.org or 402-996-1092.
Bemis Center for Contemporary Arts, 724 S. 12th St. "Live @ Low End: Jeremy Toussaint-Baptiste." A presentation and performance by the New York-based artist, composer and performer. 7 to 9 p.m. Thursday. bemiscenter.org or 402-341-7130.
Joslyn Art Museum, 2200 Dodge St. "Family Night." A celebration of the exhibition "Everyday People: The Art of James E. Ransome," which focuses on children's picture books. Includes storytime, family art-making and more. 5 to 8 p.m. Thursday. joslyn.org or 402-342-3300.
Hardy Coffee Co., 6051 Maple St. "Art + Work: Where Creativity and Business Meet." An evening of connecting, learning and sharing from a panel of small business owners and artists in the community. 6 to 8 p.m. Wednesday. hardycoffee.com or 402-916-4190.
Hot Shops Art Center, 1301 Nicholas St. "Home Goods Closing Reception." Features work created in the Hot Shops Art Center. 4 to 6:30 p.m. Thursday. hotshopsartcenter.com or 402-342-6452.
Metropolitan Community College, Commonwealth Gallery, Elkhorn Valley Campus Commons, 829 N. 204th St, Elkhorn. "DIMA Faculty Exhibition." Showcases a selection of artwork and design projects created by MCC's Design, Interactivity and Media Arts faculty. Opening reception: 5:30 to 7 p.m. Wednesday. Through Feb. 25. artistscommonwealth.wixsite.com/artistscommonwealth or 402-289-1200.
Split Gallery, 2561 Leavenworth St. "Art Garage Sale." Features a selection of second-hand art. 11 a.m. to 4 p.m. Saturday. split.gallery.
St. Cecilia Cathedral, 701 N. 40th St. "35th Annual Cathedral Flower Festival: For Everything a Season." A celebration of the seasons through floral displays. 10 a.m. to 4 p.m. and 7 to 8 p.m. Saturday, 1 to 4 p.m. Sunday. cathedralartsproject.org or 402-558-3100.
Union for Contemporary Art, 2423 N. 24th St. "Gallery Explorations: DIY Art Journals." Using watercolor, stamping, collage, drawing and bookbinding techniques, youth participants create compositions to incorporate into hand-made art journals. Four-part workshop Thursdays, Jan. 23-Feb. 13. First session: 6:30 to 8 p.m. Thursday.
Also at the Union: "Thalia Rodgers: You make my heart smile but you also." Features work swirling with color and psychedelic forms. Opening reception: 11 a.m. to 1 p.m. Saturday. Through March 14. u-ca.org or 402-933-3161.
UNO Art Gallery, UNO Weber Fine Arts Building, 6505 University Drive South. "Watie White's 100 People." Features the public art woodblock prints and murals created by the artist for his public art project focusing on inspiring individuals. Opening reception: 4 to 6:30 p.m. Friday. Through Feb. 22.
Also at UNO: "UNO Print and Books Art Exhibition." Showcases eclectic concepts and vast understanding of print, book and paper media. 4 to 6:30 p.m. Friday. "Masters and Music: 100 People — Omaha Social Advocates." Includes a presentation by artist Watie White, with music by singer/songwriter Jocelyn Anderson. 5 to 7 p.m. Sunday. $15. unomaha.edu or 402-554-2796.
---
See a flower festival, meet Baby Shark and 15+ other fun things happening this weekend
Enjoy family night at the Joslyn Art Museum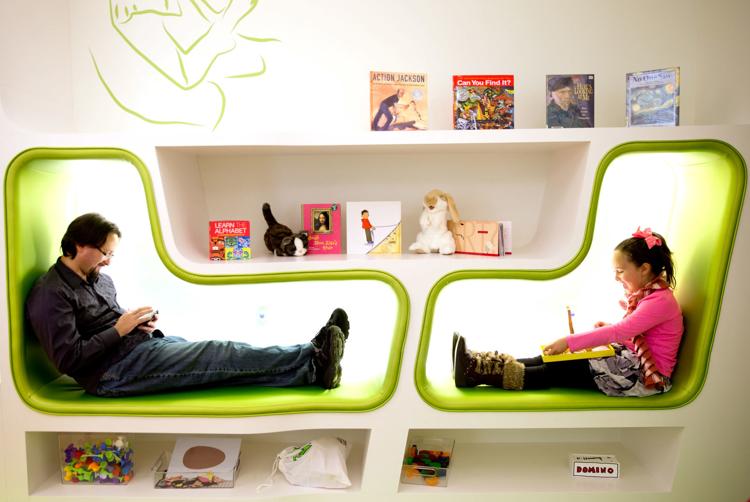 Meet Elsa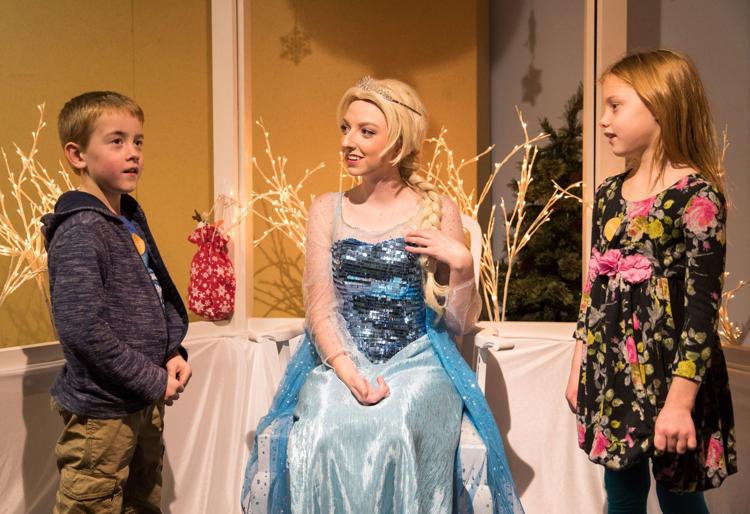 Make a polar bear craft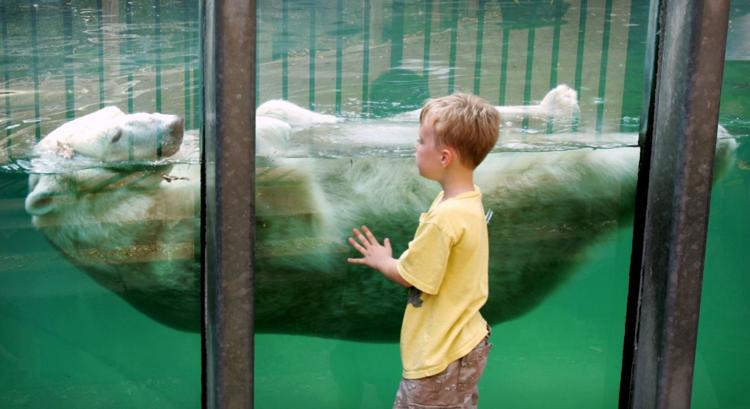 Check out a flower festival
Learn about navigating the world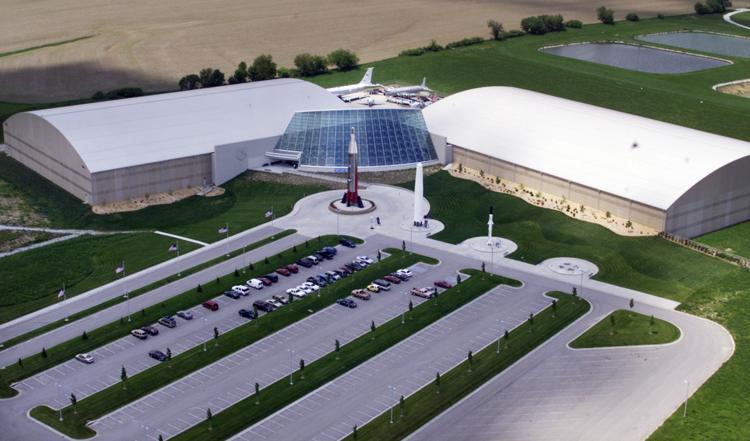 Celebrate Superheroes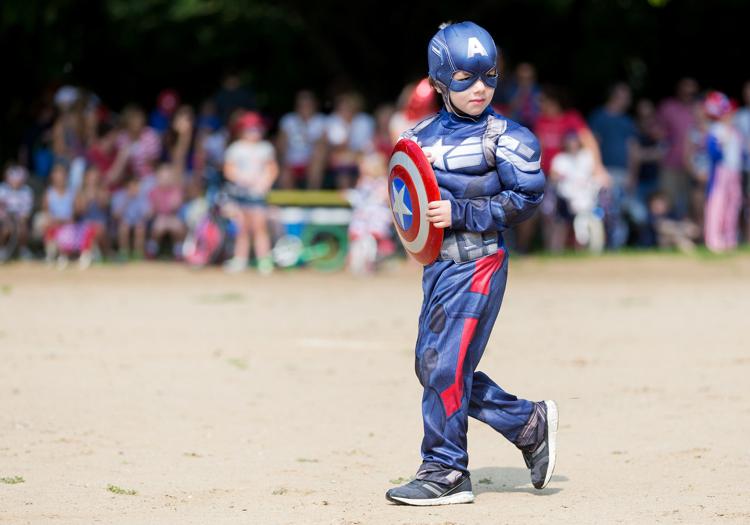 Check out Lego art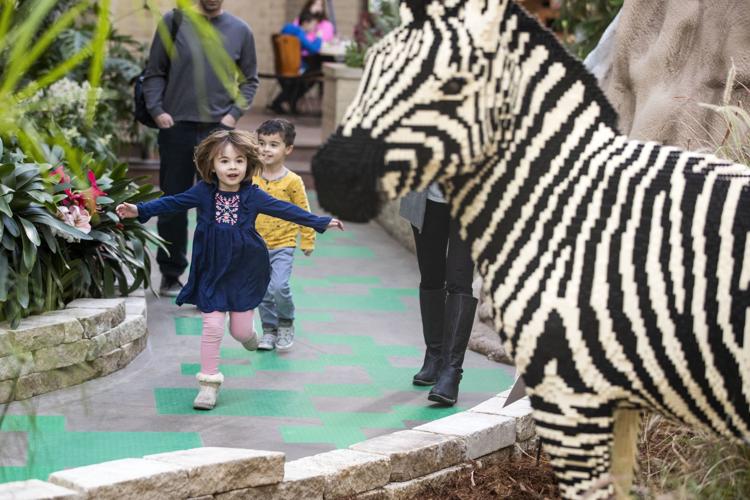 Go bowling
Visit Omaha's parks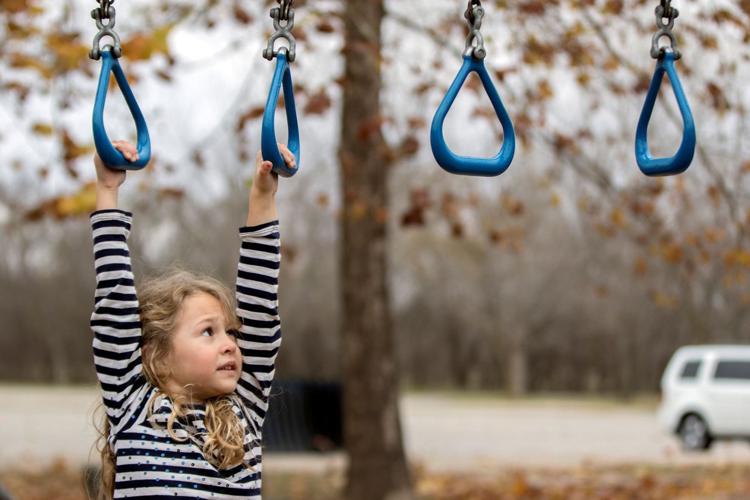 Visit a museum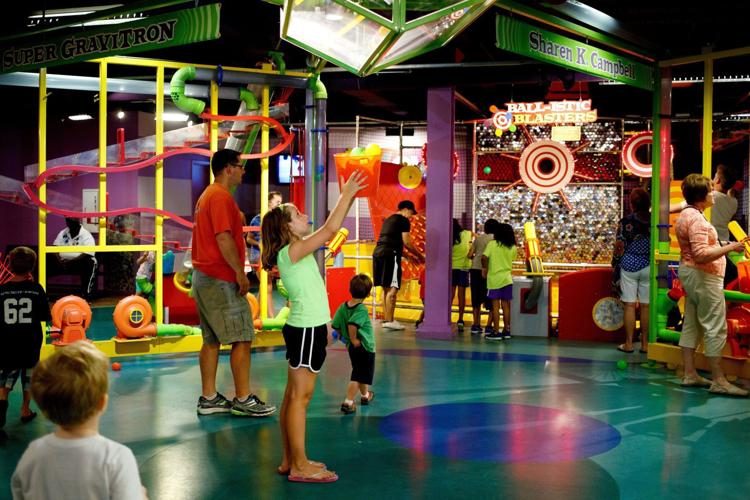 Visit an indoor play area
Go roller skating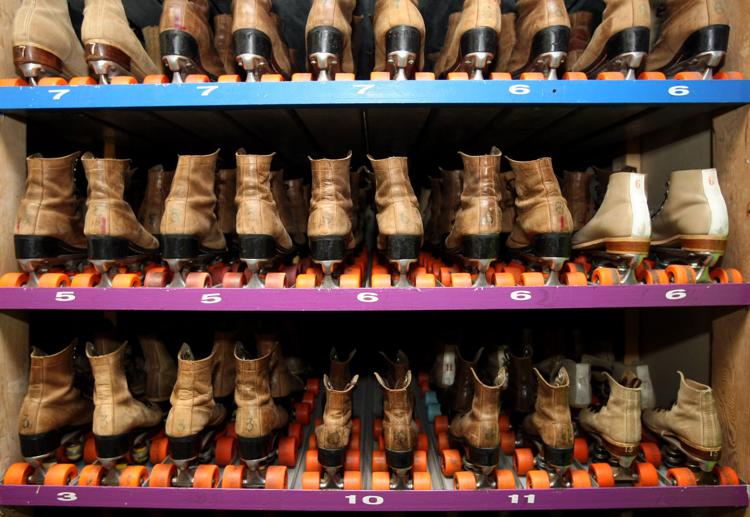 Check out Do Space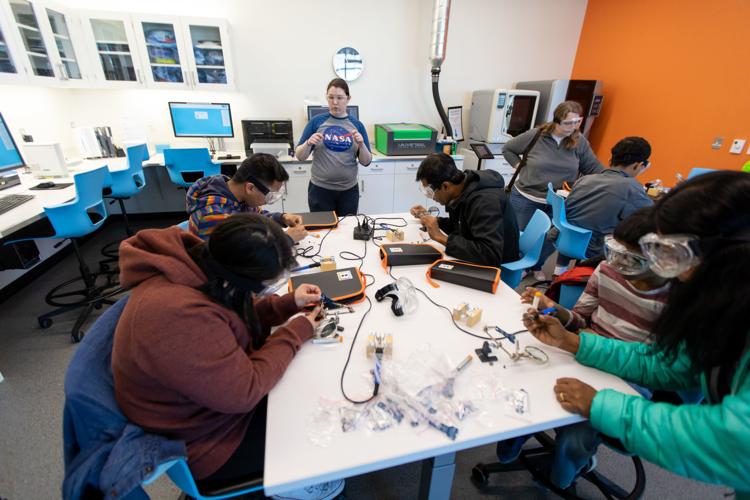 Attend a storytime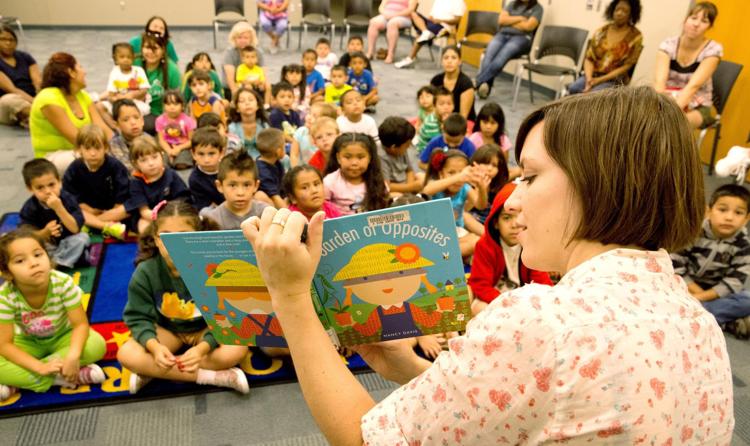 Visit the animals at the Nebraska Humane Society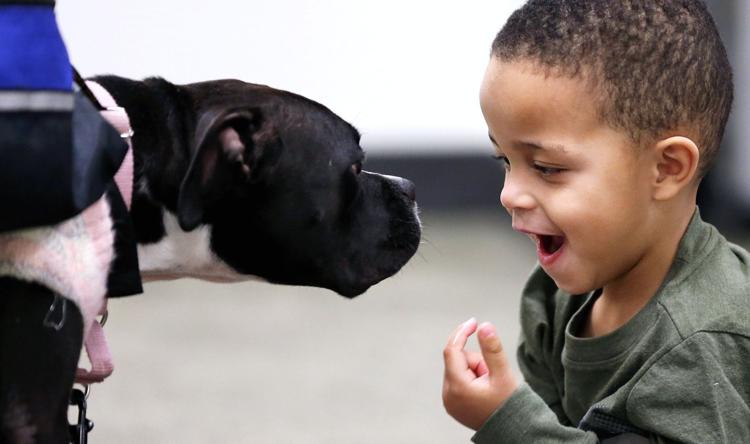 Get free passes to Fontenelle Forest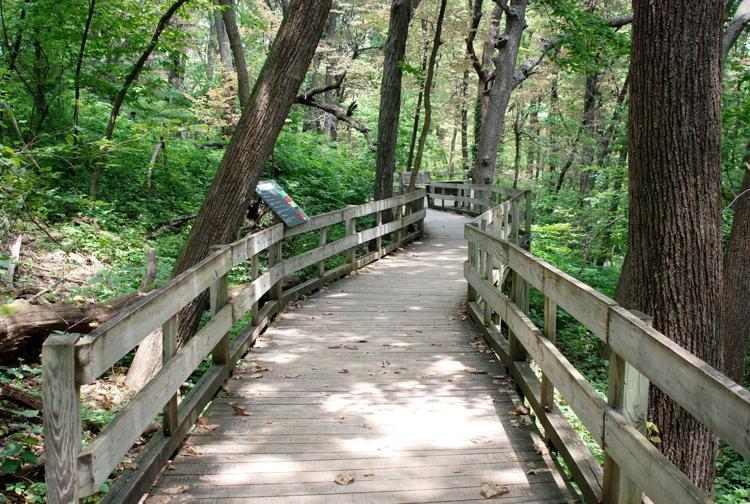 Visit a local community center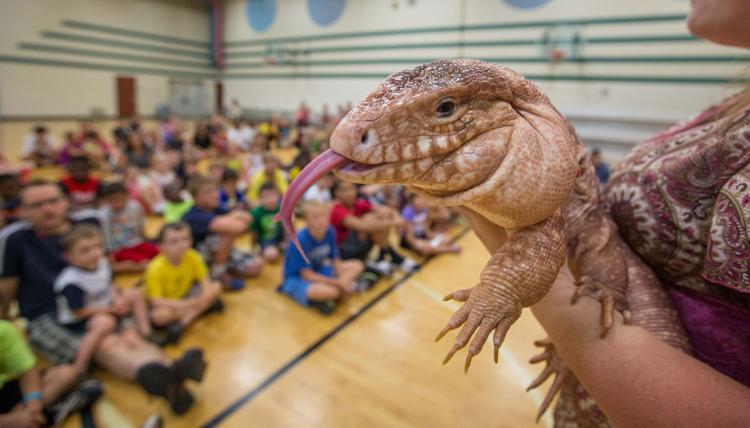 Do some crafts
Go ice skating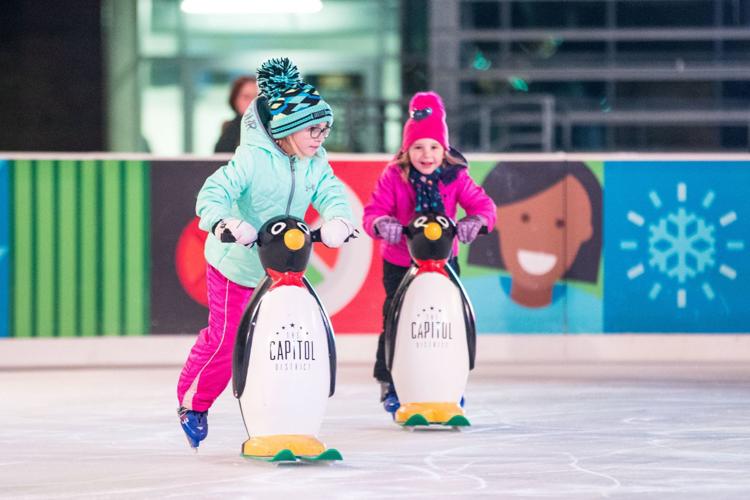 Go on a unique field trip with the family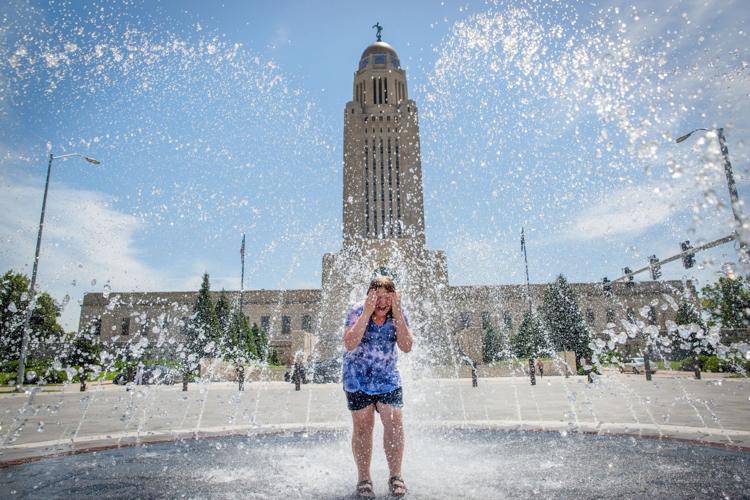 Do something you've never done before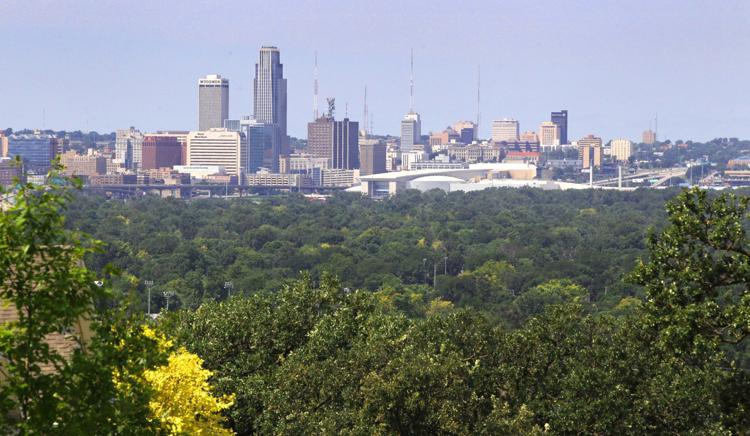 Think you've seen Nebraska?