Visit Joslyn Art Museum's "The Art of Seating: 200 Years of American Design," and three things are pretty much inevitable.
First, you'll want to sit. No matter what your style preference is — antique or contemporary — you'll be aching to try at least one of the 40 chairs on view.
That's not allowed, of course, but the temptation is real.
Second, given the time frame from the 1830s to the present, it's impossible not to imagine the people who used these chairs. Who might have passed the time on a hot summer day in the Appalachian bent willow armchair from the end of the 19th century? How many sailors during World War II made use of the 1944 aluminum chair made expressly for the U.S. Navy?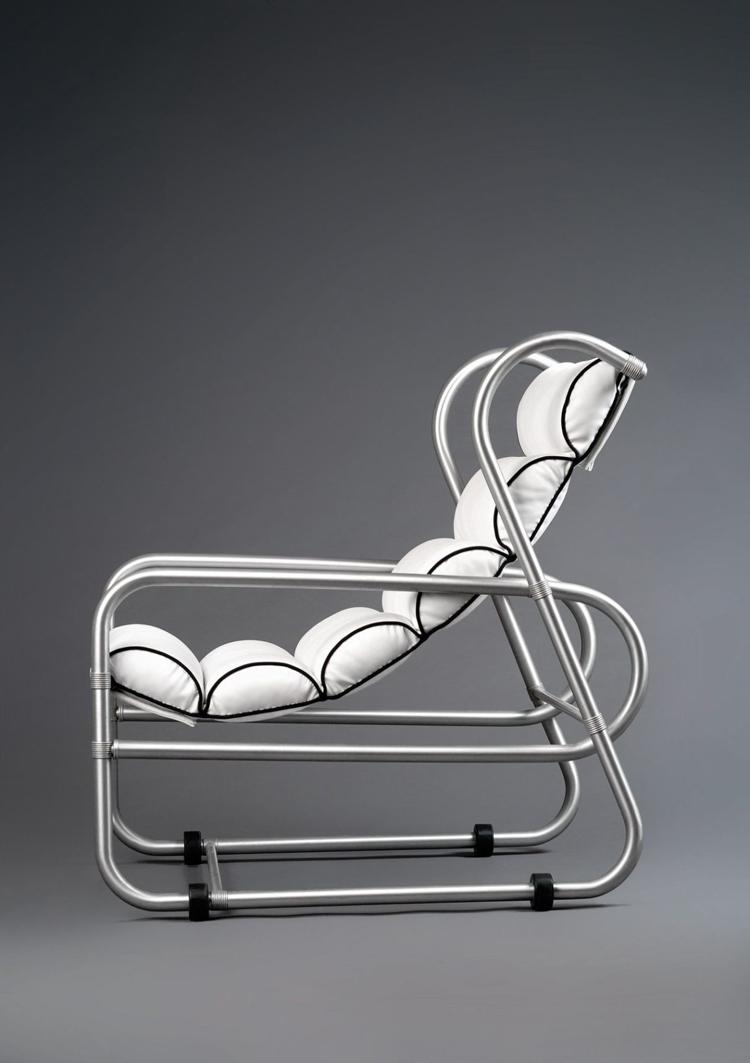 Finally, you'll automatically catalog which chairs you want to take home. Which would look better in your living room: the stately 1880s ebonized cherry side chair upholstered in lush gold silk and plush velvet, or the 2004 ultra-sleek steel chair painted in electric blue auto-body paint?
For as ubiquitous as chairs are, they are remarkably versatile and have a great deal to tell us about history. Their positions at our desks, in our living rooms and around our kitchen and dining room tables mean that they are part of the zeitgeist of everyday life.
That's what attracts Diane Jacobsen, whose collection is on view at Joslyn. She has amassed almost 60 chairs since 2004, when an Egyptian Revival side chair created in the 1870s first grabbed her attention in a dealer's catalog. She was in the process of putting together an exhibition in honor of her late husband at the Cummer Museum of Art in Jacksonville, Florida, when she found the chair. That it was actually American made it irresistible.
"I did my Ph.D. on conflict resolution and had been to Egypt, so I was immediately interested in it," she said. "There was a Sphinx carved right in the middle. I looked at it and thought, 'This is extraordinary!' Napoleon had opened up Egypt earlier in the 19th century, and this showed how the general public began to love all things Egyptian.
"I was just blown away. I became fascinated and decided to put it into the exhibition."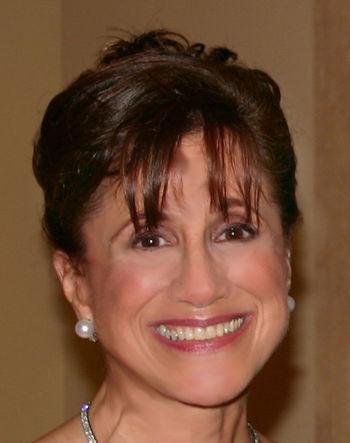 A second chair soon followed. Then a third.
"Once you get three of something," Jacobsen joked, "you have a collection."
Her collection has major significance, even if museum visitors might not immediately realize it.
"We tend not to think that much about chairs and the different ways that we engage with them," Joslyn chief curator Toby Jurovics said. "They're under the table or at our desks, but they reflect our technology, our interests and our culture at any given point in history."
Said Jacobsen: "You can trace American history through chairs. You can see everything from the new tools and techniques that were being used to what people were interested in."
Take, for example, the centripetal spring armchair designed by Thomas Warren dating to the 1850s; it looks like a forerunner of an early desk chair. Made of cast iron, steel, sheet metal and wood, it's a reflection of the arrival of the railroad in America.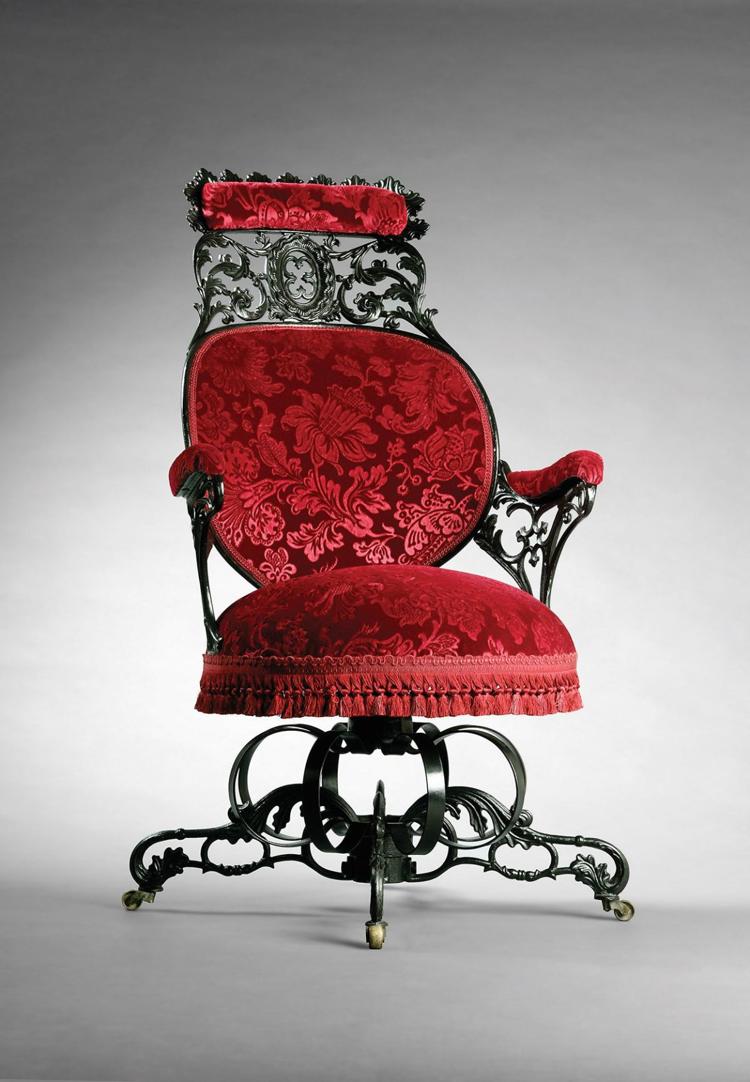 "The rails were so bumpy that passengers would jolt up and down," Jacobsen said. "Warren developed a spring system to absorb the shock and made the chair swivel so you could look out the window. After sitting on them in trains, people wanted the same kind of chairs in their homes."
As opulent as the chair looks, Jacobsen notes that cost-saving techniques were employed to make it.
The upholstery is gaufrage, or embossed velvet.
"You created a design by taking a hot iron to the velvet," Jacobsen said. "It replicated the look of voided velvet, which is very expensive to make."
Meanwhile, the sinuously shaped Texas Longhorn chair attributed to Wenzel Friedrich from the mid-1880s speaks to American ingenuity. Topped with ivory and sitting astride Tiffany-style glass casters, it's a distinctive chair very much of its time and place.
"It's a case of repurposing," Jacobsen said. "Friedrich went to an abattoir and saw all these horns being thrown away. He took them and bent them in a hot solution in order to keep the shape, and then filled them with plaster of Paris. If you move this chair, you better have muscles!"
Jurovics describes the Friedrich creation as "kind of comical."
"You can imagine who would have liked it and why," he said. "I can see a guy playing cards and smoking a cigar in it."
Not all chairs are so ornate.
A maple Shaker rocking chair from the first half of the 19th century is breathtaking for its utter simplicity.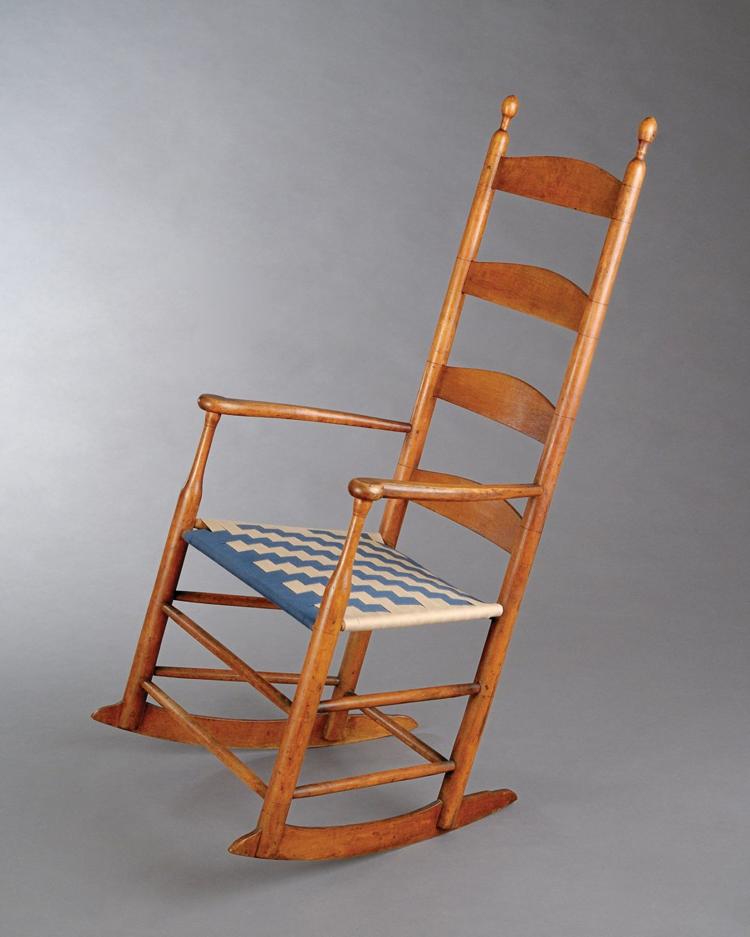 "We're all familiar with the Shakers," Jurovics said. "This chair was entirely crafted by hand. As simple as it is, it's elegant. With the curve of the arms, you can almost feel the hands of the craftsperson and imagine them turning the wood on a lathe. It gives a tactile sense of the maker."
In contrast is the equally simple but mass-produced utilitarian 1944 aluminum chair. Commissioned by the U.S. Navy, it was meant to serve multiple purposes and be able to withstand the high seas.
"You had to be able to drop this chair from a six-story window and not get a dent," Jacobsen said. "When the Navy writes a spec, the Navy writes a spec. This has really stood the test of time."
Added Jurovics: "It looks formidable, but you can pick it up with two fingers. It resembles a carved wooden chair, but since it was designed for battleships, it's completely transformed by using aluminum as the material."
The collection also has plenty of mid-20th-century "rock star" chairs, pieces created by designers like Charles Eames, Harry Bertoia and Eero Saarinen, people who have become household names.
Saarinen's 1946 "Grasshopper" armchair demonstrates why that design became so famous — and why the chair continues to be highly coveted.
"This chair captures the powerful forward momentum of U.S. history following World War II and our vision of the future," Jurovics said. "Clothing or cars designed 75 years ago feel dated, but this chair still feels contemporary. You still want it in your living room."
Jacobsen is excited to share another midcentury find with Joslyn visitors.
Earlier this month, she bid on — and won — a rare 1967 butterfly love seat designed by Wendell Castle. Created in laminated oak, its curves mimic the shape of a butterfly. The piece is debuting in Omaha.
"He was one of the foremost designers of modernism," she said. "The curve is exquisite. I'm beyond thrilled."
Sign up for the Go newsletter
This complete guide of local music, movies, dining and entertainment will have you weekend ready.
Contemporary pieces — such as Vivian Beer's electric blue steel chair — also have a place in Jacobsen's exhibition.
Jurovics likens the Beer design to a sculpture.
"What I think is interesting is chairs like this show how designers are currently thinking and what they believe will still feel timeless and familiar years from now," he said.
Still, the curator said he catches himself doing what most patrons likely will — imagining which chair he'd like for his home.
"This show gives you a real sense of what you'd want to live with," he said. "It's very captivating."