The most wonderful (or terrifying) time of the year is here once again, as we glance at the calendar and see Feb. 14 staring back at us. Maybe you are a master of love's favorite day, or maybe you read these words and start to panic because you have done zilch to prepare for this make-or-break romantic Armageddon.
Either way, we put our cupid-struck hearts together as a staff to come up with 10 ideas for Valentine's Day.
We kept in mind the wide spectrum of social interaction. We have ideas for the advanced Casanovas, adventures for those of us with a little darker heart and ideas for a little self-love on what can be an isolating day.
Enjoy as our staff shows you some love.
365 Project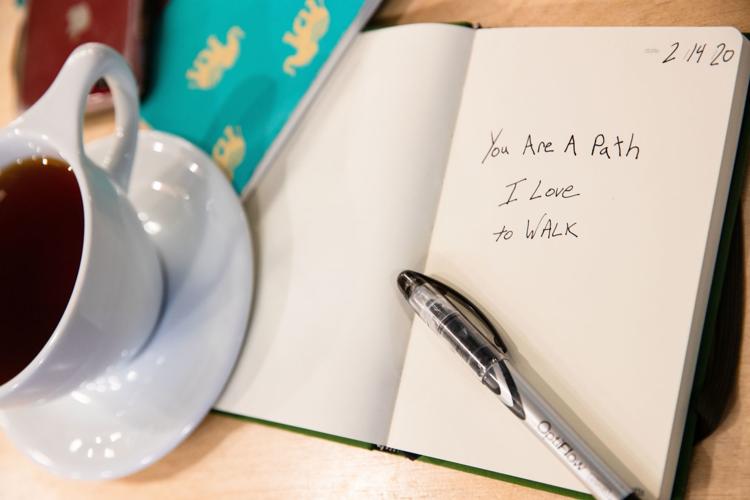 Use a journal to write a daily thought about a loved one. Get creative. From poems to letters, the choice is yours. You won't be able to give it as a gift this Valentine's Day, but start your effort now and make next year's act of kindness super awesome. Then, 365 days from now, you can present that special someone with a collection of thoughts from the heart. This can also work for anniversaries and birthdays.
For the Love of the Game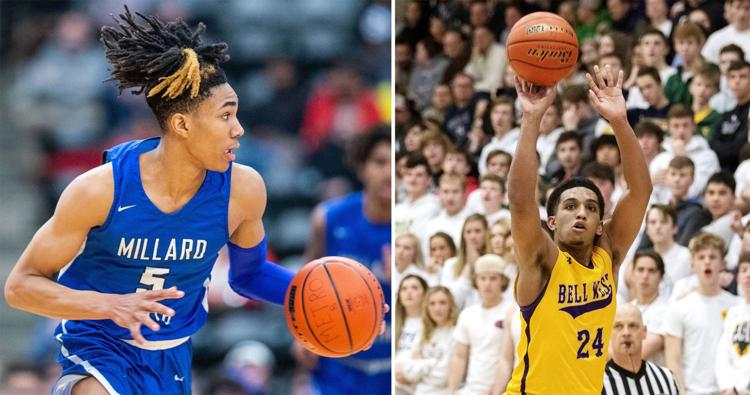 Start your Valentine's night watching a showdown between two of the top basketball players in the nation as Hunter Sallis (Millard North) and Chucky Hepburn (Bellevue West) face off at 7:15 p.m. Friday. Have a hot dog or slice of pizza for dinner, and maybe a box of popcorn for the appetizer. Finish with your favorite candy bar for dessert.
— Mike Sautter and Z Long
Speed dating and sausage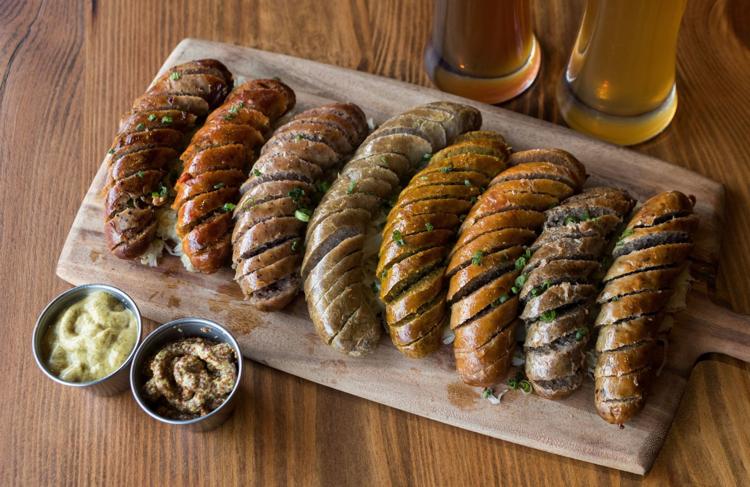 Nothing says "love" like 40 three-minute dates and a platter of gourmet sausage. Bärchen Beer Garden will play the role of matchmaker on Valentine's Day with a "Single and Ready to Mingle" speed dating event. Mark down your matches, and the gurus at Bärchen will take care of the details. Tickets are free, but they request you RSVP at gm@barchenbeer.com.
Get inked!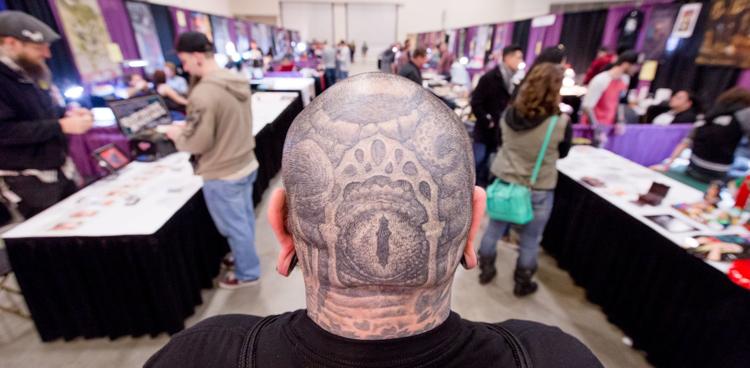 Can you say couples tattoos? The Council Bluffs Tattoo Art Convention conveniently starts on Valentine's Day and runs through Sunday at the Mid-America Center. Maybe a nice heart with your initials wrapped in vines, or go subtle with your lover's name as part of a face tattoo. (Or maybe not.) Cruise over to villainarts.com to see the artists and make a reservation.
"I'm Not Okay!" and that's OK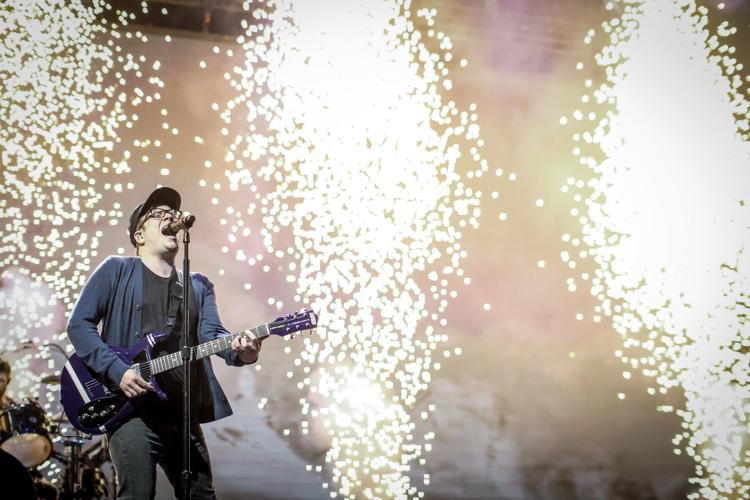 Sing your little emotional hearts out as The Waiting Room and Reverb Lounge host Emo Nite. Omaha gets the honor of a Valentine's visit from Emo Nite LA, the original purveyors of the emo-fueled night of rocking out. Gather with your fellow macabre army and work some stuff out. We predict tickets will go fast, so take action.
Say things with your pancakes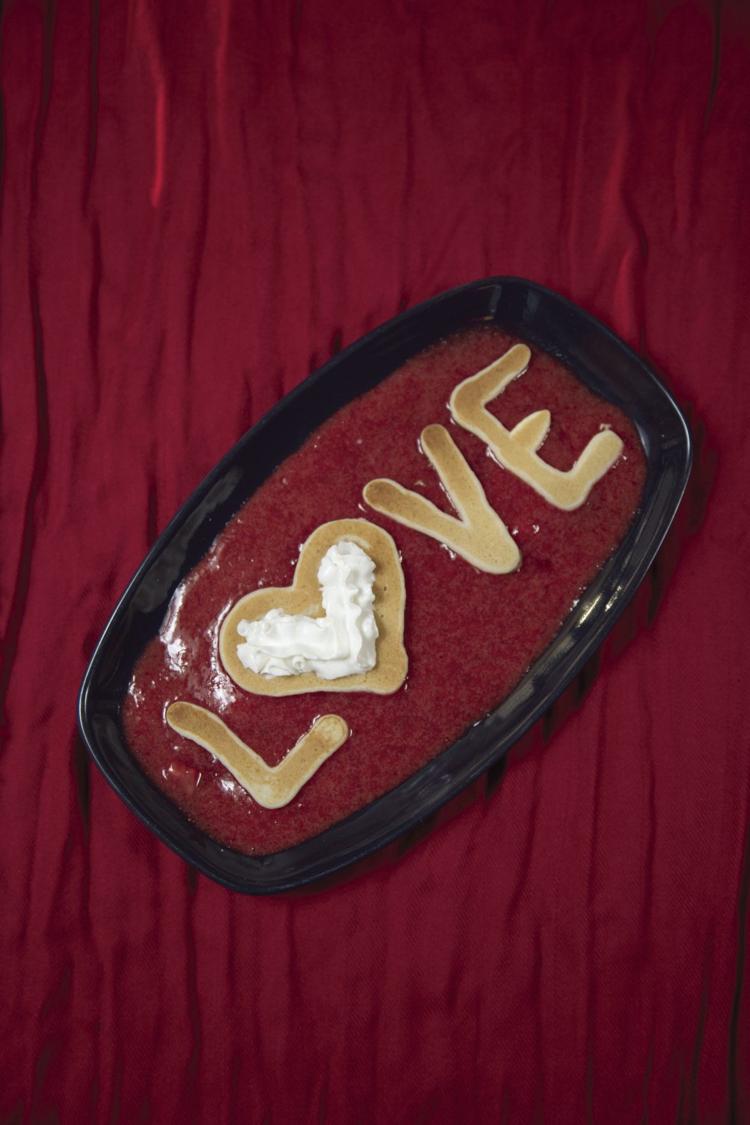 Making a special Valentine's Day breakfast is a great way to start the day. Your family will light up at the sight of pancakes with a heartfelt message. Serving them with strawberry purée and whipped cream adds a special flair. After trying these pancakes, you may never eat them with syrup again. 
Pancake mix
Canned whipped cream
Strawberry purée (recipe follows)
Squeeze bottle
20-ounce bag of frozen unsweetened strawberries, or 20 ounces of fresh strawberries
¼ cup sugar
Freshly squeezed lemon juice (optional)
Mix pancake batter in a bowl according to package directions. Let batter sit a minute or two, then transfer to a squeeze bottle.
Heat griddle to 375 degrees and lightly oil.
Use squeeze bottle filled with batter to spell out a message for your valentine. The trick is to write backward so that after you flip the letters, the words read correctly.
Pour strawberry purée onto plate and top with pancakes. Garnish with whipped cream.
Place the unsweetened frozen strawberries in a large bowl and thaw. This may take a few hours.
Once thawed, put the strawberries and their juice in the bowl of a food processor or blender and process the berries until they are puréed.
Pour the purée into a 2-cup measuring cup. You should have about 1¼ cups of purée. Add ¼ cup sugar and stir until dissolved.
Taste and add sugar, if needed. You can also add a little lemon juice to taste.
Store covered in the refrigerator for up to one week. The sauce can also be frozen.
Make a decadent chocolate dessert
Impress your valentine with your French accent and cooking skills by making chocolate pot de crème (pronounced "poe-deh-krem"), which is fun to say and even better to eat. It's basically a fancy, rich chocolate pudding.
This recipe requires just a handful of ingredients, comes together in a flash and is the perfect not-too-sweet ending to a home-cooked meal. (Or takeout, we don't judge.)
Improvise with your favorite flavors: add more coffee, a little chili powder or cinnamon or try it with orange zest.
4 ounces bittersweet chocolate, chopped (try to get good-quality chocolate, around 60% to 70% cacao)
1 cup heavy cream
½ teaspoon instant coffee or espresso
3 tablespoons white sugar
½ teaspoon vanilla extract
Pinch of salt
Makes 4 small pot de crème
Chop up your chocolate and stir it together with salt and instant coffee in a medium-sized bowl.
In a pot over medium heat, heat up the cream, sugar and vanilla, stirring, until it just starts to simmer.
Pour the hot cream mixture over the chocolate and let it sit for one minute.
Whisk the chocolate and cream mixture for 2-3 minutes, until smooth and combined.
Pour the mixture into four small espresso cups, ramekins or other container of your choice and tap out any air bubbles. Chill in the refrigerator for at least four hours. (We let it chill overnight so it really sets.)
Add your favorite garnish — try grated chocolate and whipped cream to make it look like a cappuccino, or try something like cocoa powder, raspberries or a sprinkle of sea salt.
Get extra cheesy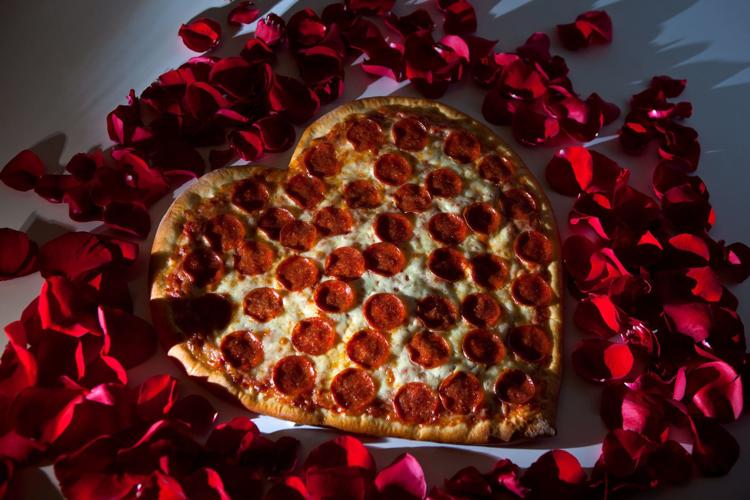 Deliver a lovely slice of cheesy goodness from a custom heart-shaped pizza this Valentine's Day. Call up your favorite pizza joint before the big day to make sure they have this lovely creation.
5. Riesens why
We're sure there are lots of reasons why you love your significant other. Let them know with this fun, easy and delicious craft. It's a pretty simple project to complete. All you need is a bag of Riesen chocolate caramel candies, paper, scissors, a pen and some tape. Oh, and a nice container to hold the candies when you're done.
Using small strips of paper, write down all the reasons you love your S.O. (Riesen No. 1: You make me laugh, etc.) Wrap each reason around a piece of candy and tape it in place. If you're feeling extra fancy, you can open the candies, wrap the paper around the candy and put the wrapper back so it's a big surprise. Each time they open a candy, they'll be reminded of all the reasons you love them.
4. Valentine's Day candy bottles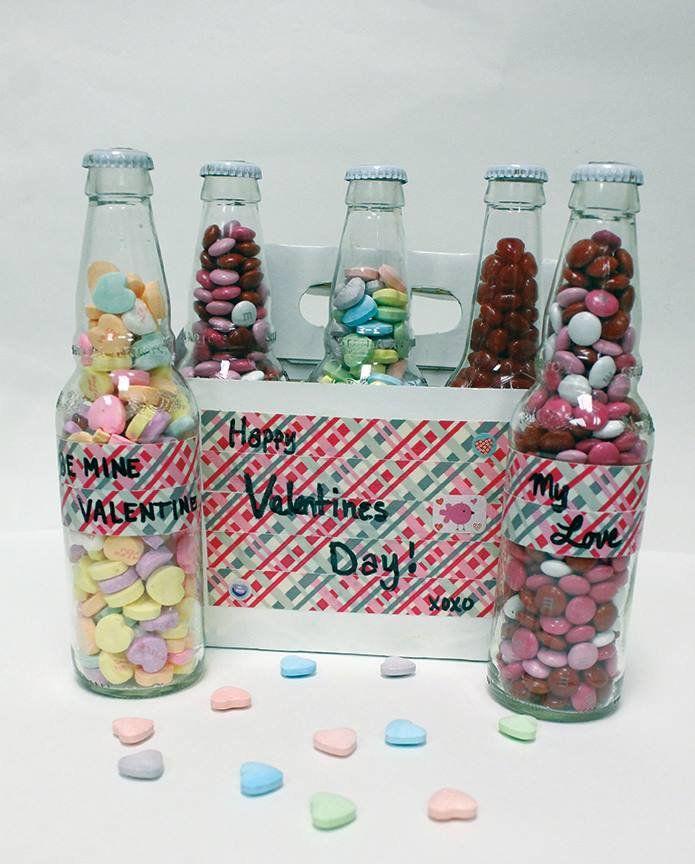 Your valentine will love this fun gift full of their favorite kinds of candy.
Six recycled glass soda (or beer) bottles with twist-off caps
Drink carrier (to hold six bottles)
One can of white (or red or pink) spray paint
Washi tape in Valentine's Day colors
Construction paper
Glue
Permanent markers (in various Valentine's Day colors)
Valentine candies
Spray paint your drink carrier in a well-ventilated room (or outside). Set aside to dry.
Use the washi tape on the glass bottles to create labels. With the permanent marker, write a sweet message or the type of candy inside.
Trace the bottle caps onto the construction paper. Draw a heart inside the circle, cut it out and glue it to the top of the bottle cap.
Fill the bottles with your sweetie's favorite candy.
Once the drink carrier is dry, you can use the washi tape to decorate it.
Put the bottles in the drink carrier and — voilà! — you've got a super fun and unique gift — a six-pack of treats — to give to the special person in your life.
Sign up for the Go newsletter
This complete guide of local music, movies, dining and entertainment will have you weekend ready.
---
The best movies, concerts and more coming in February