Ricketts dismisses calls from two Nebraska state senators to lift coronavirus restrictions
LINCOLN — Gov. Pete Ricketts on Monday rejected calls from two state senators to lift restrictions designed to slow the spread of the coronavirus, and he later disputed a characterization of the virus's impact as "a nothing burger."
"You can just look at New York City. It's a real thing," Ricketts told a caller on his monthly radio call-in show.
One of the state's authorities on pandemics added that the social distancing steps taken by Nebraskans, while a hardship, have reduced the projected death toll here.
"Thanks to the sacrifice of Nebraskans, we can likely reopen safer and sooner than many in the rest of the country," said Dr. Ali Khan, dean of the College of Public Health at the University of Nebraska Medical Center.
In a weekend commentary published by the Hastings Tribune, State Sens. Steve Halloran of Hastings and Steve Erdman of Bayard argued that the dangers of the coronavirus have been overblown and that the best, and fastest, way to defeat the virus is to let people become infected and build up "herd immunity."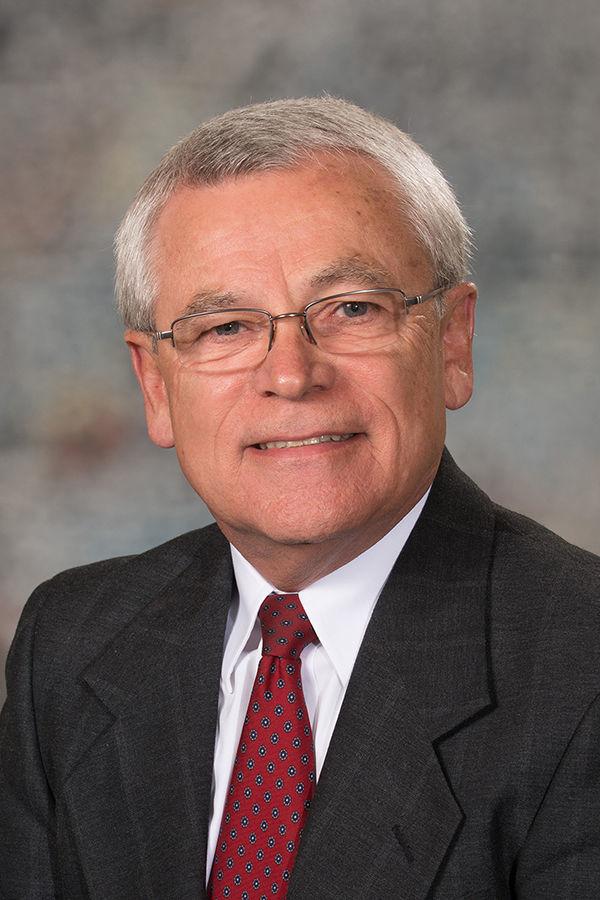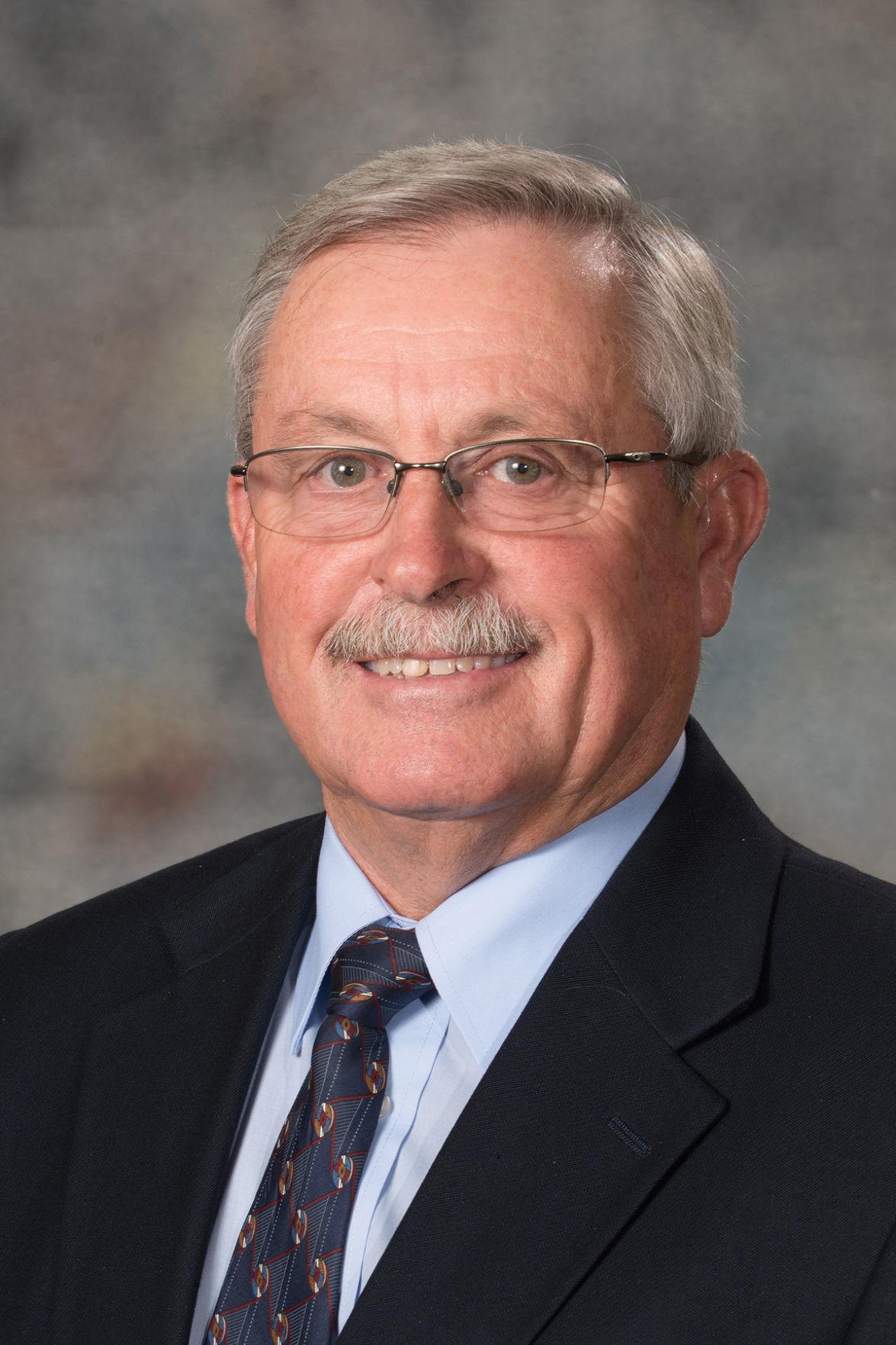 Herd immunity develops when enough people in a community, about 80%, come in contact with the virus and develop antibodies, thus limiting the number of people who can spread it to at-risk individuals. The virus could be defeated in four weeks, the senators said.
"All life is sacred and valuable, but Nebraskans also need to re-open their businesses, go back to work, go back to school, and get the elective surgeries they need," the senators wrote.
But when asked about the commentary Monday, Ricketts said that herd immunity really isn't a plan and that allowing schools to reopen and the virus to spread unchecked would quickly overwhelm the state's hospitals.
The explosion of cases in the Grand Island area, he said, is an example of how quickly the virus can spread — a week ago, the local hospital needed only four or five of its intensive care unit beds for COVID-19 patients; now, 14 of the unit's 16 beds are occupied, and the local health director is worried that Grand Island's health care system will be overwhelmed.
The goal of social distancing and staying home, Ricketts said, is to slow the spread of the virus so there's not a dramatic surge of cases that swamp hospitals.
"I think the senators would agree: We don't want to overwhelm the health care system in our state," the governor said at his daily coronavirus press briefing.
"We're trying to avoid that happening here," he said later on his radio call-in show, "so that anyone who needs a hospital room, that ICU room or a ventilator can get it in Nebraska."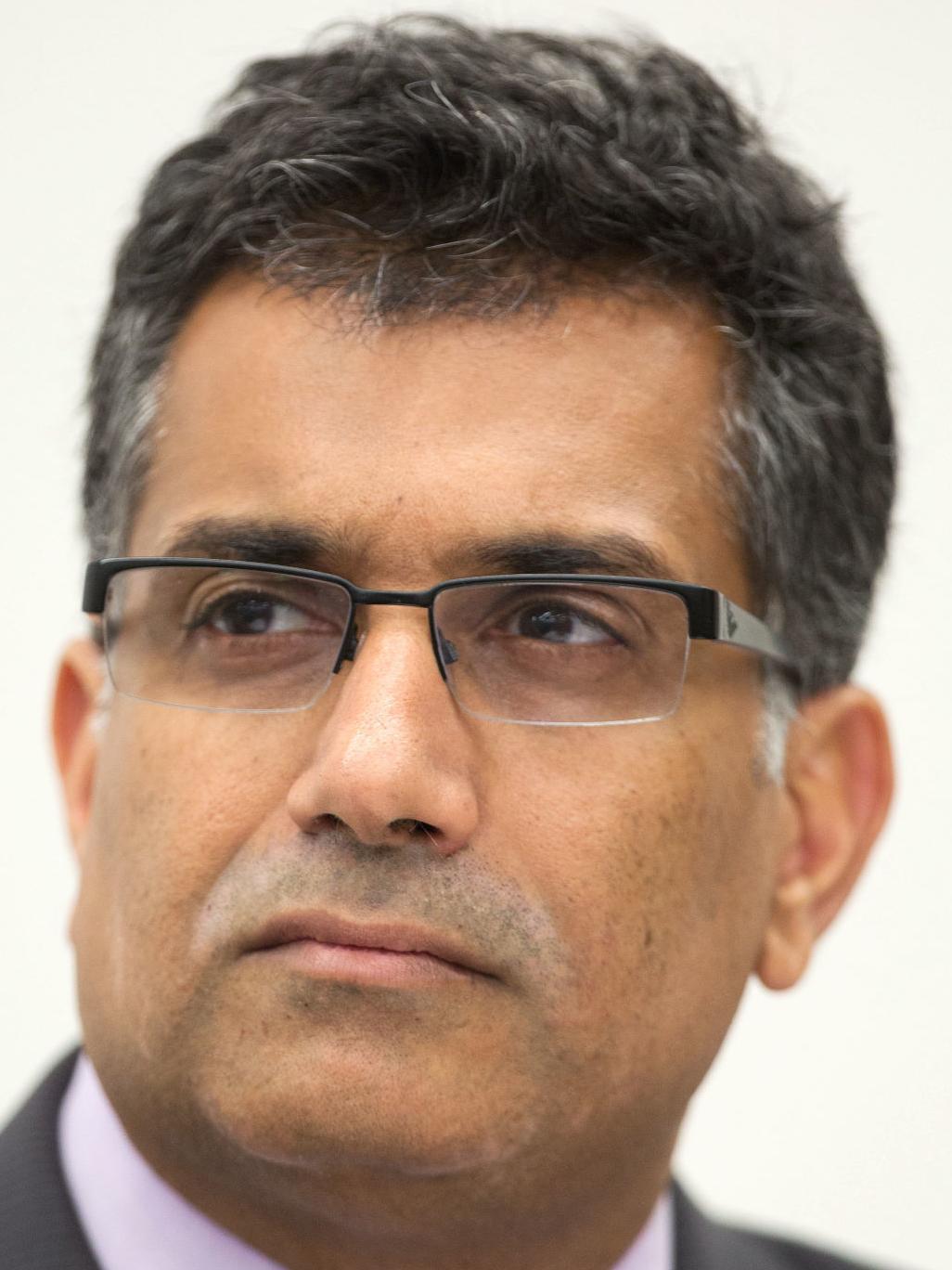 Khan said infecting 80% of the U.S. population with COVID-19 would have led to hundreds of thousands of deaths.
The disease is not limited to the elderly, he said, or those with chronic illnesses. About 55% of those who are hospitalized are under 65, Khan said, and 20% of those who die are under that age.
The caller to the radio show said one of the most recent projections of deaths from COVID-19 in Nebraska is 281 by Aug. 4. That would be fewer deaths than those from cancer or heart disease (about 3,500 each in 2017), and yet the government doesn't ban smoking or "regulate our diet," the caller said. Even deaths from flu and pneumonia were higher, at 393, during 2017, he said.
"You're strangling the economy. And for what?" the caller asked.
But Ricketts said the main difference between flu and the coronavirus is that so much is unknown. He noted that in January, the World Health Organization and China were saying it couldn't be transmitted from person to person, which proved untrue.
One thing that is known is that it is "very transmittable" and can be spread by someone who doesn't show any of the symptoms, such as a fever and a dry cough.
Khan said critics have a point: The nation could have attacked the outbreak "much better" with earlier testing of cases and isolation, better protection of high-risk groups and health care workers, and adequate treatment capacity at hot spots.
"But we had not the imagination, testing, public health workforce, PPE or equipment for the job," he said.
Ricketts said that he's always reevaluating the data but that the goal is to "strike a balance" between encouraging people to continue working yet urging them to stay home to avoid spreading the virus.
The governor added that he "100% agreed" with Halloran and Erdman that he wants to reopen the state as quickly as possible.
The coronavirus crisis shows why it's critical to support local journalism
The herd immunity idea has been advanced by Dr. Knut Wittkowski, a former biostatistician at Rockefeller University in New York City. He has argued that "flattening the curve," as social distancing is designed to do, only prolongs the inevitable spread of the virus through the population.
On Monday, Rockefeller said Wittkowski's views do not represent the views of the university, its leadership or its faculty.
The two senators said a better approach would be to allow less vulnerable groups, like school kids, to get COVID-19 so they can build up mass immunity. Rather than "lockdowns," they said the state should allow school and work to continue, while isolating only those people most at risk, banning large gatherings and focusing on hot spots.
Both Halloran, 71, and Erdman, 70, are among the at-risk population. In their essay, the two Republicans in the officially nonpartisan Legislature predicted that "civil unrest" is inevitable.
"We cannot afford to go another day with this current, failed policy," they wrote. "You may not agree with our analysis, but we believe this is the conversation we should now be having."
Ricketts sidestepped a question about whether such commentary undercuts his efforts to encourage Nebraskans to remain vigilant with social distancing.
In other developments Monday:
The governor highlighted the impact on the state's food pantries during his daily briefing.
Scott Young of the Food Bank of Lincoln said "food insecurity" is expected to increase by 45% because of the joblessness caused by the coronavirus crisis. That would translate to 100,000 more people in the state needing assistance.
At the same time, Young said, sources of excess food are drying up. Grocery stores are selling out, leaving less to be donated to food banks, he said, and purchases of food by his organization are being delayed by logistical problems. At a drive-thru food distribution site in Grand Island over the weekend, 1,000 people showed up for 750 prepacked food bags, Young said.
"It's rough right now, and we anticipate it's only going to get rougher," he said.
Donations can be made at foodbankheartland.org or lincolnfoodbank.org.
Ricketts said that unemployment insurance checks are typically delivered within 21 to 28 days and that the state is trying to maintain that standard amid a deluge of new requests for assistance.
Guidance from Washington, D.C., on when to relax restrictions will be among "a wide net" of advice Nebraska will consider before taking such steps, the governor said. He said he would talk to local health officials and the state's chief medical officer and would look at what the Centers for Disease Control and Prevention suggests and what's happening in other states before making that decision.
Ricketts commended the staff at a Greeley, Nebraska, nursing home, who have been living at the facility to avoid contact with the coronavirus.