Shatel: Being part of history is 'priceless' for all three of state's tourney-bound DI teams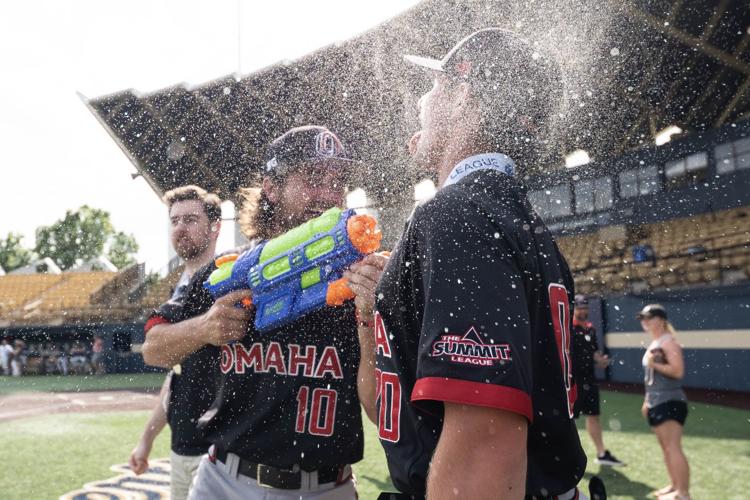 In sports, history can happen anywhere. On Monday, it happened in the back of a sports bar.
At the DJ's Dugout at Aksarben Village, a large crowd of UNO baseball players, fans and school officials crammed into a back room to watch the 2019 NCAA Division I baseball tournament field announced on ESPNU.
"Hey, there's Matt Schick," said UNO Athletic Director Trev Alberts, as the former Omaha broadcaster showed up on the screen, on Omaha's day.
UNO fans had waited a long time for this moment. But not on Monday. After showing the overall No. 1 seed, UCLA, the first name on the bracket was "Omaha."
Sign up for World-Herald news alerts
Be the first to know when news happens. Get the latest breaking headlines sent straight to your inbox.
The room exploded in cheers. There were hugs and high-fives. UNO drew the best team in the country in round one, but who cares? The Mavs are in.
Meanwhile, there was history downtown at the Old Mattress Factory, where Creighton's 2019 Big East champions gathered to watch the Jays get sent to Oregon State's regional. CU, a No. 2 seed, is back in the NCAA tourney for the first time since 2012.
Down at Haymarket Park in Lincoln, Nebraska's baseball team watched the show in the privacy of its clubhouse. The Huskers, who fell just short of their conference tournament title, are headed to Oklahoma City for Oklahoma State's regional.
This is the first time that three Division I baseball teams in the state have made the NCAA tournament in the same year. Let that sink in.
We thought it might happen in basketball. But getting NU and CU to make the NCAA tourney in the same year is a chore — it hasn't happened since 2014 and 1991 before that. UNO has come close but still hasn't made it in hoops.
This is an amazing feat, considering the snow and the rain and so many games lost in Nebraska — especially with the floods this season. It's a fitting tribute to the tireless efforts by the coaches in youth leagues, high schools and American Legion.
This one's for them. And, others ...
This one's for Bob Gates, Virgil Yelkin and the Omaha businessmen who kept UNO baseball alive.
On the biggest day of UNO baseball's life, it's worth pointing out that there almost wasn't UNO baseball.
Back in June 1985, the Nebraska Legislature made cuts to the UNO athletic department to the tune of $750,000. Three of the cuts: men's track, cross country and baseball.
According to UNO historian Gary Anderson, the cut was short-lived. A group of local businessmen, led by Tex Witherspoon (the founder of Pamida), came to the rescue. So did Jack Diesing Sr. and the College World Series, who Anderson said agreed to underwrite the baseball program. UNO baseball was back in 1986.
After losing an entire recruiting class, coach Bob Gates rebuilt the program with walk-ons and freshmen. Gates, who passed away in January, led UNO to the North Central Conference southern division title in 1997. He finished with 464 wins in 23 years.
More history: According to Anderson, UNO was invited to play in an NCAA baseball regional in 1956, but coach Virgil Yelkin turned down the bid. The reason: Yelkin's club was riddled with injuries and he was convinced that he couldn't field a competitive team.
This one's for the three generations of Machados at UNO.
Joey Machado is a sophomore pitcher for the Mavs, the team's No. 2 starter. His father, "Tata," played linebacker for Sandy Buda's Mavs from 1978 to 1982. It's a great story.
And it gets better when you hear how the Machados arrived in Omaha.
Joey's grandfather, Gerardo, grew up in Cuba. According to Tata, Gerardo fled Cuba in the late 1950s when Fidel Castro came into power. He went to Mexico, where Tata was born.
"When he came into the U.S., he had an opportunity with the church," Tata said. "They gave him the choice of New York City or Omaha. He did not want to raise his family in New York City. So he said, 'Omaha.' "
Gerardo taught Spanish for nearly 30 years at Creighton Prep, and later at UNO. He recently retired.
As Tata sat among the big crowd at the UNO watch party, it was a reminder of how far the school has come in the past nine years. Tata was one of many angered by UNO dropping football in 2010. But watching his son help the school make Division I history has taken the edge off of old feelings.
"My time at UNO was priceless," Tata said. "To be able to see my son and what he accomplished is spectacular.
"It is still a little bit of a sore spot, but I've had so many friends reach out to me, congratulate me, because they recognize that UNO is on the big stage now. The university has nowhere to go but up.
"The similarities to UNO football at the time when I played are very much like when my son decided to go here. There were rough years and Sandy told us, jump on board, we're going to change the direction of the program. That's just like the baseball program now."
This one's for Peyton Lewis, Ryan Gripp and the 1999 Creighton baseball team:
CU coach Ed Servais has been out of town for a while, and his office is a mess. But there is an interesting item on the floor next to his desk.
A framed photo of the Creighton baseball team in front of Notre Dame's Frank Eck Stadium, at the 1999 NCAA regional.
That was the last time the Jays played Michigan in the NCAA tourney.
Servais was in his second year as an assistant on coach Jack Dahm's staff. The Jays lost to No. 2 seed and host Notre Dame 8-1 on Friday night. Then turned around and played Michigan the next morning. They lost 13-5. By 2 p.m., they were headed home.
Twenty years ago, that Jays team had similarities to 2019. It was going to the NCAA tourney for the first time in seven years. And it was loaded with big bats, with six starters hitting over .330 and a team total of 503 runs scored.
This year's Creighton Big East champs have five players over .300 and hit 60 total home runs, with six players with five or more homers.
Servais expects the No. 2 seeded Jays to be taken lightly because of their Big East status, and that's fine. He thinks he has the team that can knock off the defending CWS champs and win the regional.
"It's not who you play, it's when you play them," Servais said. "We're going to go there and play to our level and we feel good about the opportunity. We're not just going there to play two games. We're not interested in that.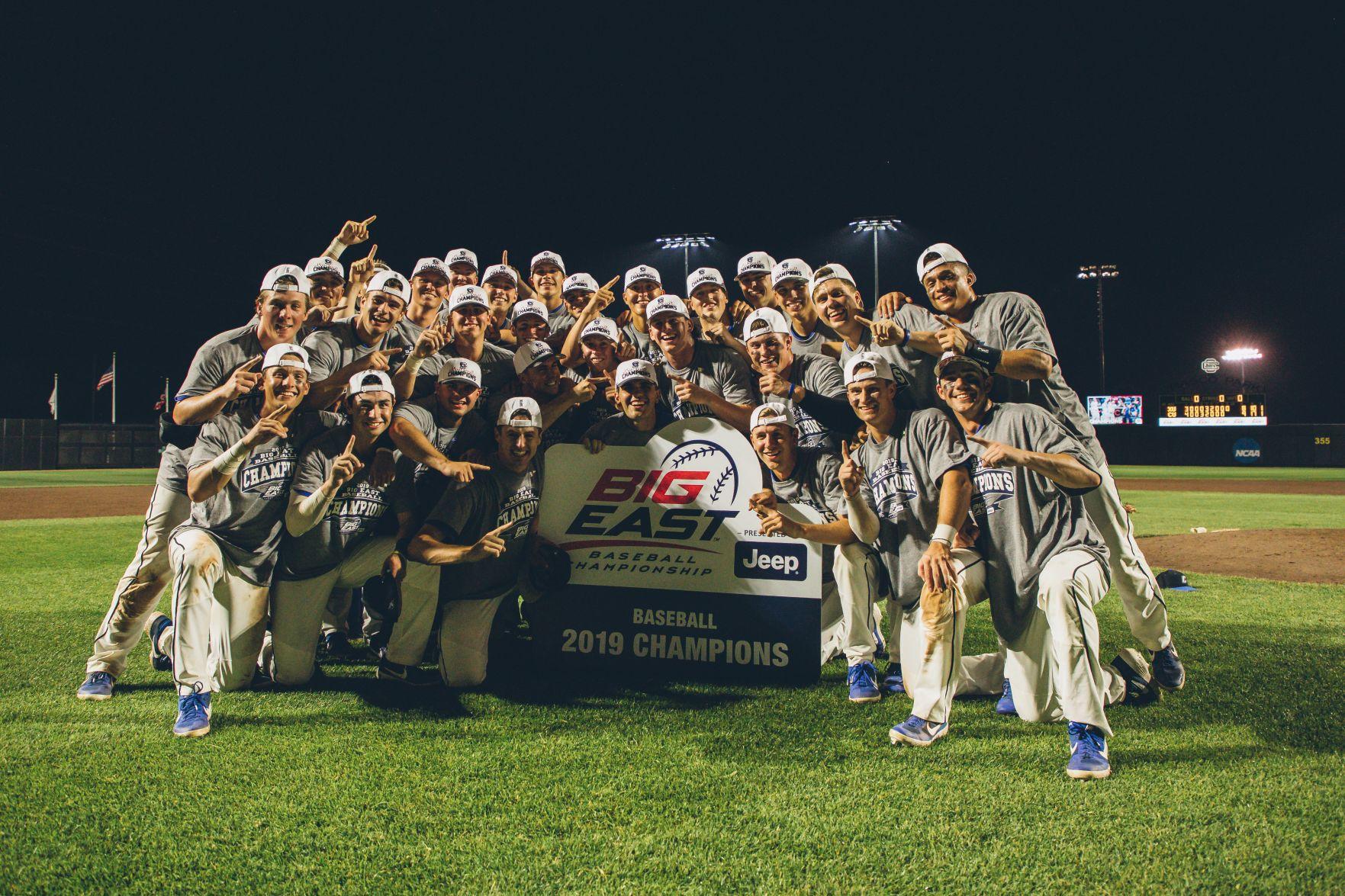 "We're going to have to play great. This group is very mature. They don't get wowed. I think we have a great opportunity (to win the regional)."
After the bad blood between the Huskers and Michigan the past two weeks, there might even be some Husker fans rooting for Creighton.
This one's for Darin Erstad:
Unlike UNO and Creighton, the Huskers have experience with NCAA regionals — although it hasn't been great experience.
NU is 0-4 in its last two regional appearances, losing to Oklahoma State and Western Carolina at Clemson in 2016 and Yale and Holy Cross at Oregon State in 2017. Erstad has one NCAA win — over Binghamton.
Maybe some nostalgic magic dust can rub off on Nebraska in Bricktown Ballpark, which is hosting the regional because of flooding around Stillwater, Oklahoma.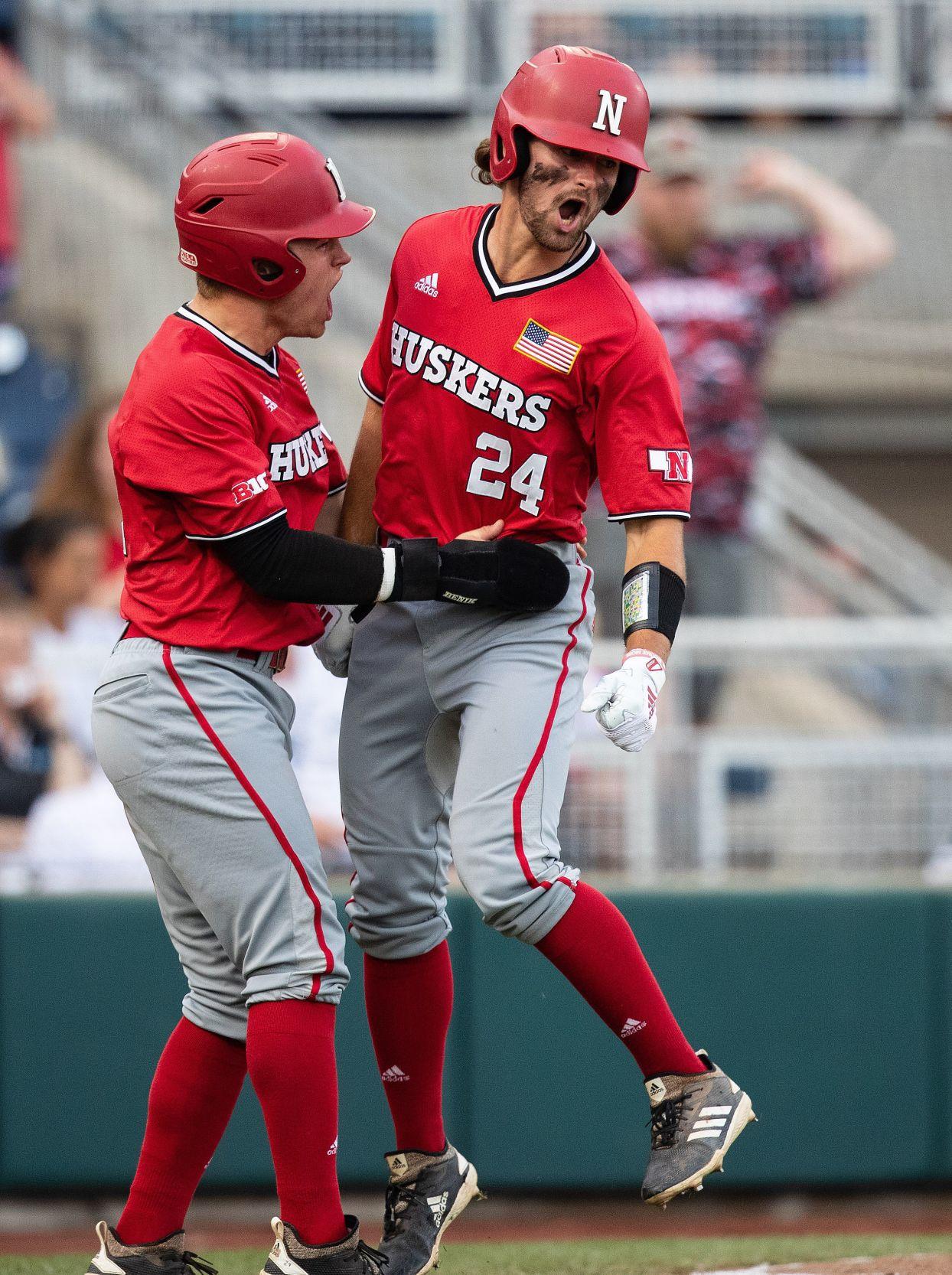 Nebraska baseball used to own real estate in that park, winning four Big 12 tournaments there from 1999 to 2005. Erstad was playing for the Anaheim Angels then. But first base coach Curtis Ledbetter was part of those Husker teams.
After what happened to them in 2017, it's not wise to call this regional doable because of Connecticut and Harvard. Then again, there are several Husker freshmen in regular roles who weren't part of 2017 or 2016.
Nebraska has some fighters, but there's also some budding strong talent. That's important, because grinding won't get you through regionals. At this level, it's about talented players making big plays.
Erstad has had a terrific year leading so many young players to the doorstep of a Big Ten tourney title and back to the regionals. He's solidified himself. But he also knows that NCAA wins matter a bunch. The UConn game is huge. Win it, and NU could be around all weekend.
Maybe the ghosts of Shane Komine and Alex Gordon can help.
One more and I'm outta here: This one's for Mike Martin, the retiring coach at Florida State whose last team sneaked into the field on Monday. That's 40 straight years that Martin's teams have made the NCAA tourney, the longest streak in college sports.
The 'Noles are a long shot to bring Martin back to Omaha, but it would be great to see him make the trip either way. Maybe the CWS can underwrite another cause.