Experts question whether the Huskers' swim team expansion gave a true varsity experience to walk-ons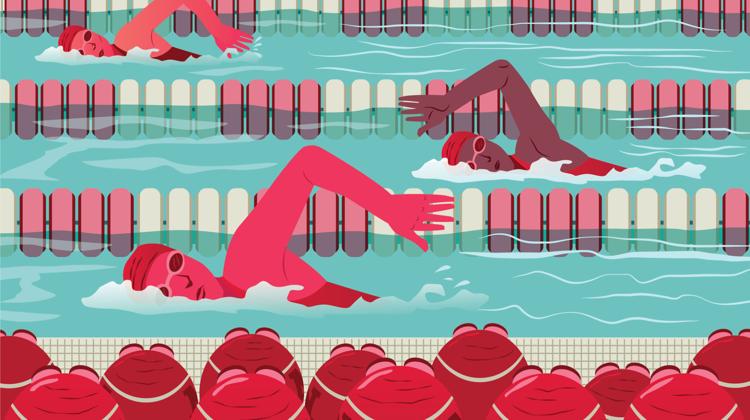 LINCOLN — Both nerves and excitement were running high when University of Nebraska-Lincoln swimmer Alex Ellis prepared to dive in last fall for her first college swim meet. 
But Ellis and eight other new Husker walk-ons felt a somewhat different emotion when a video introducing the team flashed on the poolside screen. While the school's scholarship swimmers were individually featured in the showy pump-up video, there was no mention of the walk-ons at all. 
"We were confused about that," Ellis said.
Indeed, in that and several other ways, the Huskers' new walk-ons last year weren't always treated as true members of the Husker swimming and diving team. Nonetheless, Ellis much enjoyed and appreciated the chance she was given to continue swimming in college, work on her skills and bond with teammates.
The expansion of Nebraska's women's swim team last year was actually undertaken with football in mind — UNL athletic administrators intending to allow coach Scott Frost to expand his roster while keeping the school in compliance with the Title IX federal gender equity law.
But a World-Herald examination of the details behind the move show it didn't always go all that swimmingly, raising questions about how committed the school was to creating true varsity athletic experiences for more women.
The walk-ons practiced separately from the rest of the team.
Their skill levels were well below that of typical Husker swimmers, none having been standout swimmers at the high school level.  
And after swimming the first three meets of the season, the walk-ons were done. They no longer practiced as a team or received coaching, even though the college swim season continued on for four months.
All of those are indicators the swimmers were not really part of the team, said Kristen Galles, a Washington, D.C.-area attorney who has litigated Title IX cases. If Nebraska had a real commitment to athletic equity for women, she said, it would start a new women's sport rather than pad a roster with extra athletes who likely will never contribute to the success of the team.
"If the new football coach really wants 20 more men to help his team, then UNL should add a proportional number of women's opportunities through new sports," Galles said. "Padding existing women's teams harms rather than helps those teams."
But Nebraska swimming and diving coach Pablo Morales and Husker athletic officials defended the implementation of the new walk-on program.
"We feel the swimming walk-on program was handled appropriately, and we look forward to continuing to grow and enhance the program," the athletic department said in a written statement.
Scott Frost got a bigger football roster. But did Nebraska shortchange women's sports to do it?
If there were any problems with the new swimming walk-on program, the school will soon get a another chance to implement a women's roster expansion. Nebraska plans to add a half-dozen women to the cross country team this fall, a move that will pave the way to further expand the football roster toward a 155-player goal.
"This is a great athletic university, and if can help that out or in some ways help another sport, I'm going to try to do that," said Husker cross country coach David Harris.
But Harris also believes the athletes he's adding could in the long run make his team more competitive as it seeks to move up in the Big Ten Conference standings. A current Husker male walk-on has developed into one of the best runners in the conference.
"I get surprised and pleasantly surprised by some," Harris said. "You never know who has the discipline and makeup to be a Division I runner." 
* * *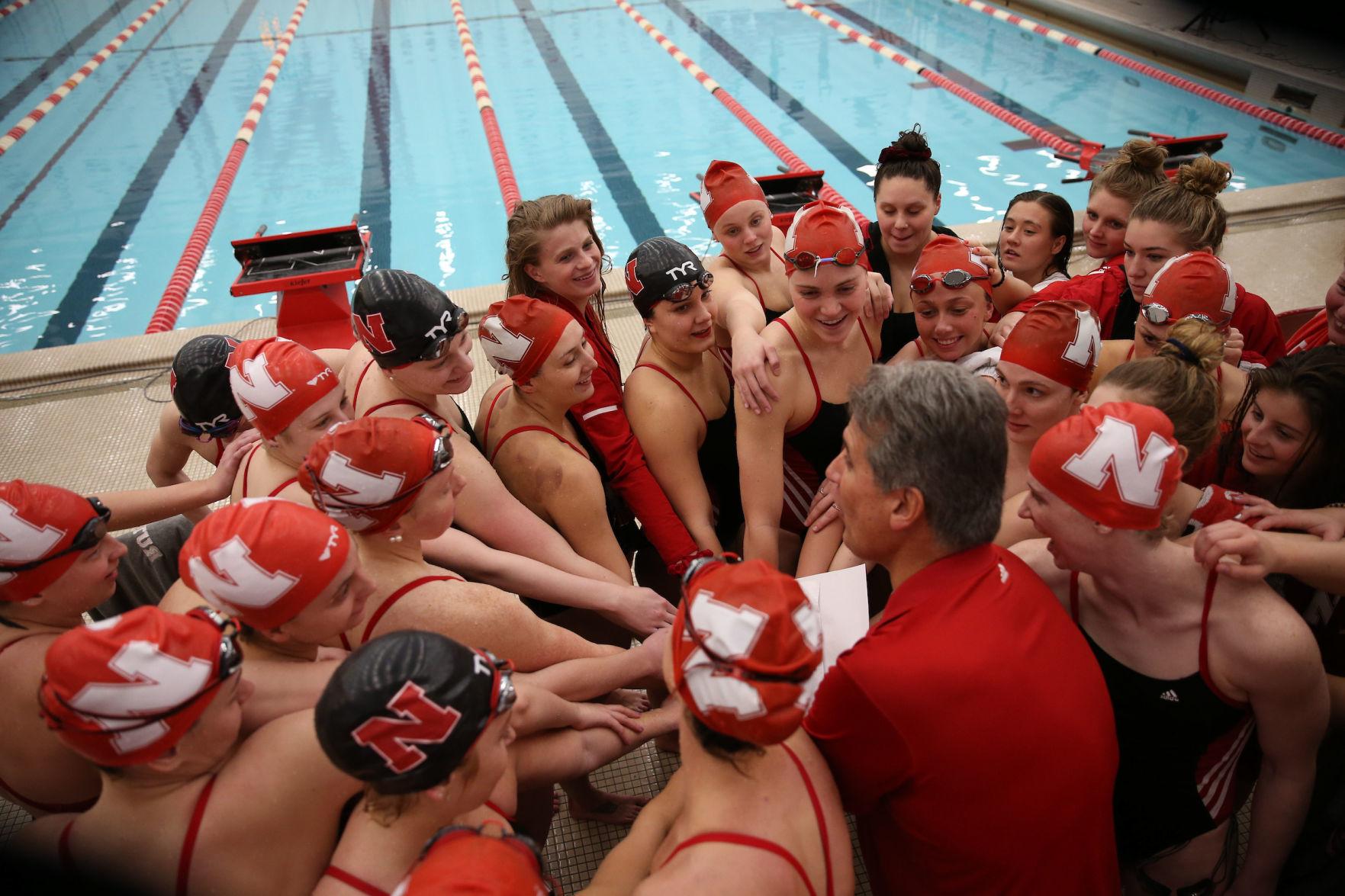 When Frost came in as Nebraska football coach in December 2017, he expressed a desire to bring back to the program more of the motivated walk-ons who had long been integral to Husker success.
When Frost quarterbacked Nebraska's 1997 national championship team, that squad featured 188 players. The Husker team he inherited as coach had only 129. 
Athletic Director Bill Moos considered Frost's desire for a larger roster, but also had to balance that against the school's obligations under Title IX. Under the landmark 1972 gender equity law, the school is required to provide equitable athletic opportunities for women.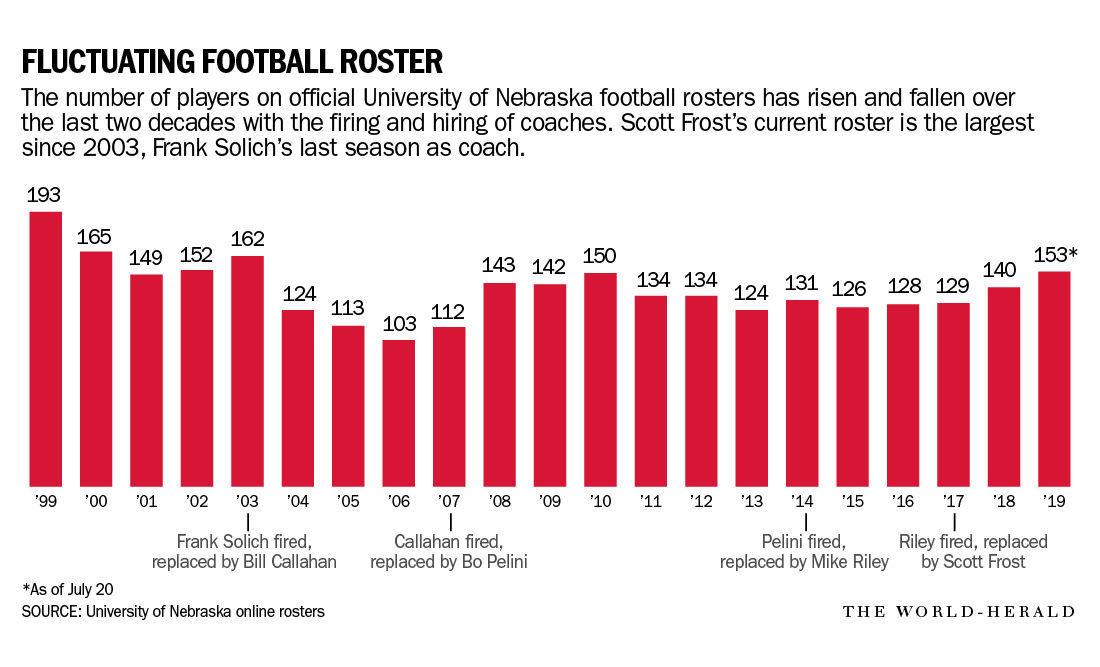 Moos considered adding a new women's sport. But in the end, he decided to make way for Frost to add about two dozen football walk-ons by adding a dozen women's swimmers during Frost's first season, and then to eventually bring on a roughly equal number of women's cross country runners. 
Such roster juggling, known as roster management, has become a common tool for schools to seek to stay in compliance with Title IX while keeping within athletic budgets.
But women's sports advocates say the practice also can be abused. If women's teams become unusually large or lesser female athletes are recruited to simply pad rosters, it then becomes more of a means to avoid adding a new women's sport, denying women a truly meaningful college athletic opportunity. 
"There are a lot of games played when you talk about how to balance the numbers," said Sarah Axelson of the Women's Sports Foundation. "You don't want to see rosters so inflated you have no chance of playing. You need to pause for a second and ask what you're doing to the quality of the experience."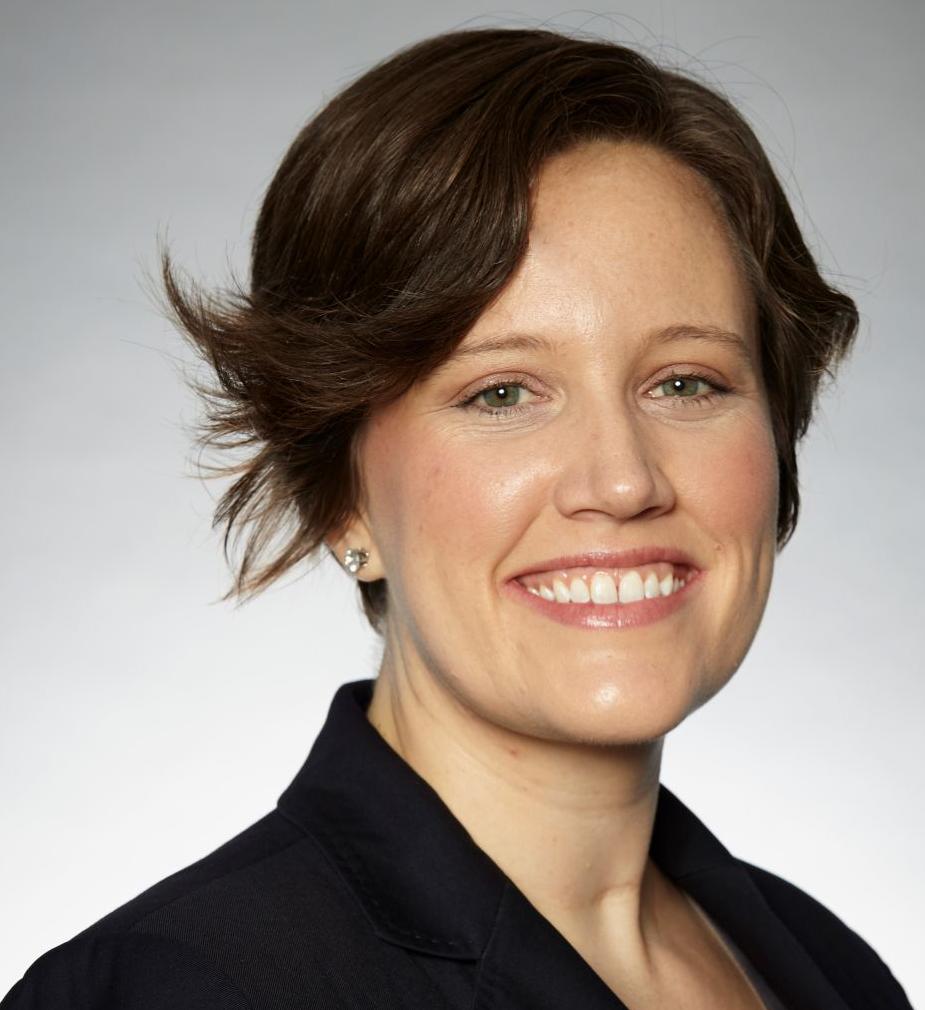 With the swim roster expanded by 12 athletes last year — including the nine walk-ons — UNL's swimming squad size hit 43.
That made it one of the largest in college swimming. The average Division I roster is only 29.6. Of the nearly 200 Division I schools sponsoring the sport, only four in 2018 had larger teams, the biggest being Florida State and Wyoming with 45 each. 
Similarly, the Husker women's cross country team this fall figures to have about 26 women, considerably larger than the Division I average of 17. Ultimately, Husker athletic officials have talked of taking the cross country roster as high as 30.
With any team or sport, there are limited numbers of athletes who can actually compete in most games or meets. Adding too many athletes takes away coaching time and can alter the internal dynamics of a team, Axelson said. 
Galles said when schools choose to pad rosters, it also denies women opportunities for the scholarships that would come with adding a new women's sport. And women's coaches don't really want to be forced to add athletes who in the end won't help their team win, she said.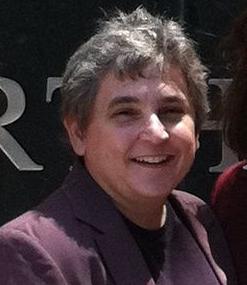 "It's a policy choice based on sex that harms women and women's teams," Galles said. 
Morales, the former Olympic champion swimmer who has coached at Nebraska for 18 years, declined to be interviewed about the swim roster expansion. But he and the athletic department did provide written answers to questions posed by The World-Herald.
Morales said the new walk-on program was initiated not only to satisfy the minimum roster number he was required to meet, "but also to provide a collegiate swimming opportunity for young women who may not have otherwise had the opportunity." And he said he welcomed the chance to provide the women that chance. 
"The walk-ons have the same value to our program as any member of our team," Morales said.
The walk-on swimmers added were not recruited to campus as swimmers, but culled from students who were already at UNL or planning to attend as freshmen in the fall. As a result, they didn't come in with the state championship credentials of typical Husker swimmers.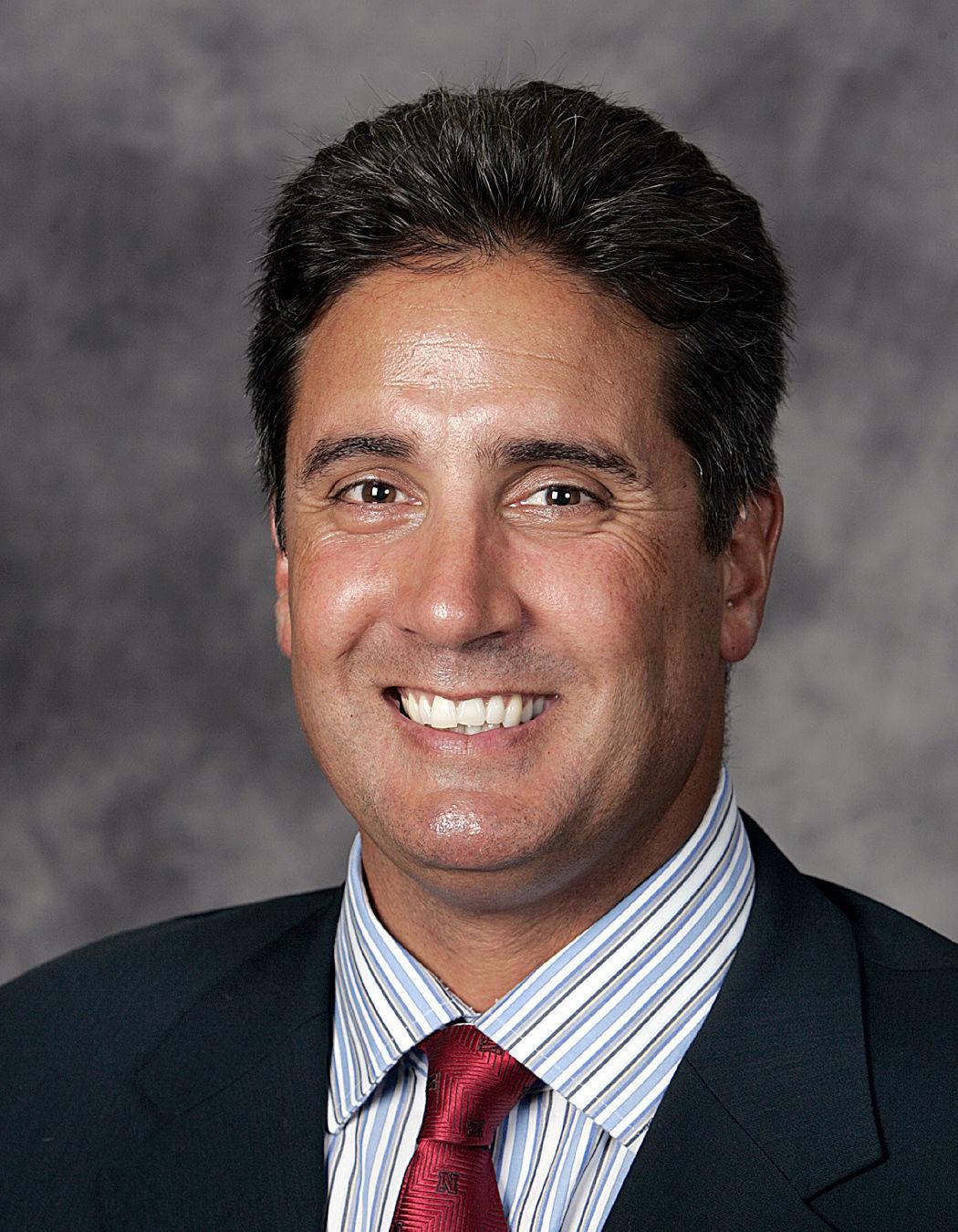 Only two of the nine had ever placed individually in a state high school meet, one for 9th place, the other 12th. Three of the walk-ons were upper-classmen who had been out of competitive swimming a year or more. 
It appears Morales had limited time to find the swimmers, as the roster-boosting plan was initiated only months before the start of the 2018-19 school year. "My only regret is that we did not come up with the idea sooner, or in previous years," Morales said. "We were a little rushed in the first year of getting the program up and running." 
Ellis was typical of many of the walk-ons.
She had been a solid high school swimmer at Millard South, making varsity all four years and serving as team captain her senior year. She was a particular star in the classroom, honored in 2018 as the top scholar-athlete among high school swimmers in the metro area and earning a Regents scholarship to Nebraska. 
She was talking to her high school coach in the spring of 2018 about how she would have enjoyed being able to swim on into college but figured she couldn't because Nebraska is a Division I school. That's when she learned about the email Nebraska had recently sent to high school coaches seeking walk-ons for the coming year.
The program wouldn't accept just anyone. Those applying had to list their fastest times as well as their academic credentials, as their grades would contribute to the team's overall GPA. Ellis was ecstatic to learn she made the cut.
When she arrived on campus in August, she was issued the same high-tech suit, clothing, goggles and other equipment as scholarship swimmers. The walk-ons also got the perks of being a Husker athlete, including academic support and eating their meals at the athletic training table. 
Sign up for Big Red Today news alerts
Get a daily Husker news roundup, recruiting updates and breaking news in your inbox.
But as a result of the walk-ons' skill gap and the limited room available in the Bob Devaney Sports Center pool, the walk-ons held their own practice, right after the rest of the team. Morales said it was understood going in that the walk-ons could move up to the main training group if they improved enough. 
The walk-ons also weren't coached by Morales or his top assistant. Kyle Hunt, the Huskers' volunteer assistant coach, ran their practices. While the walk-ons would mostly only see Morales between practices, he was always welcoming, Ellis said.
Ellis praised the one-on-one attention Hunt gave his swimmers. He told them not to be intimidated by the skill level of the scholarship swimmers and to instead just focus on getting better. 
Because they practiced separately, the walk-ons also didn't interact very much with the rest of the team beyond seeing them in the locker room between their respective practices. "They were very welcoming and very nice," Ellis said. "I feel the walk-on team would benefit from getting to hang out with the other girls and working with them."
To provide Scott Frost a larger football roster, should Nebraska expand existing women's rosters or start a new women's sport?
But as their own group, the walk-ons grew "really, really close," Ellis said. They pushed each other in practice each day and hung out together outside the pool, eating almost every meal together. 
The two groups of swimmers were so separate, Ellis said, they were referred to as the "walk-on team" and "main team."
There were other little things that suggest the walk-ons had a kind of second-tier status. 
In addition to not being included in the introduction video, the walk-ons weren't featured in the official team photo. While the scholarship swimmers had their own lockers with their names and pictures displayed above them, the walk-ons had no lockers at all. 
In the three early-season home meets in which the walk-ons swam, they also mostly competed separately. They were given their own heats to swim in the 50- and 100-yard freestyle events.
Ellis said she welcomed that. Given the higher level of the scholarship swimmers, it would have been intimidating to swim in a lane right next to them. And the meets, she said, turned out to be a highlight of the whole experience.
Title IX: Dropping football made UNO compliant; other Nebraska schools have mixed records
The walk-ons and scholarship swimmers cheered for each other, and when they got out of the water they hugged and offered each other praise and encouragement for dropping their times.
"In those moments, you did feel like a full team," Ellis said. "It's not the walk-on team and the varsity team."
But when the third home meet ended Nov. 3, the walk-ons' season was over.
They no longer even practiced, though there was a home meet three months later they could have looked forward to and prepared for. The college swim season doesn't officially end until the NCAA championships in March.
Morales said the plan all along was to have the walk-ons swim only the first few months of the season to "help them acclimate to collegiate swimming." That made their season more comparable in length to a high school season, he said. 
But in a sport that generally demands year-long training to compete at the collegiate level, it's hard to see how practicing for less than half the season would ever put the walk-ons in a position to secure a spot in the regular lineup and chance to contribute to team success. It's also hard to imagine the university ever deciding to have football walk-ons practice only half the season.
With the walk-ons' season ending when it did, they also didn't go on the team's winter break training trip to Hawaii — one of the perks of swimming at the Division I level. While Husker athletic officials say walk-on athletes generally receive the same benefits as scholarship athletes, that wasn't true in this case.
Morales said that moving forward, he's open to the possibility of extending the walk-ons' season.
Ellis said she would have preferred a longer season. In fact, she and some of the other walk-ons personally stayed in the pool outside of Husker athletics by joining a club team that Hunt coaches.
Overall, she thought Morales and the other coaches "did an incredible job" with the walk-on program's first-year transition. When issues came up, Ellis said, the walk-ons could talk to coaches about them. The apparent video and team photo snubs, for example, were attributed to timing and scheduling issues.  
And Ellis personally loved her experience. In the end, even for top athletes who bring home hardware and titles, the memories and personal relationships are the most meaningful things gained from college athletics. 
"It brought me not only the chance to compete, but some of the closest friends I've ever had," Ellis said.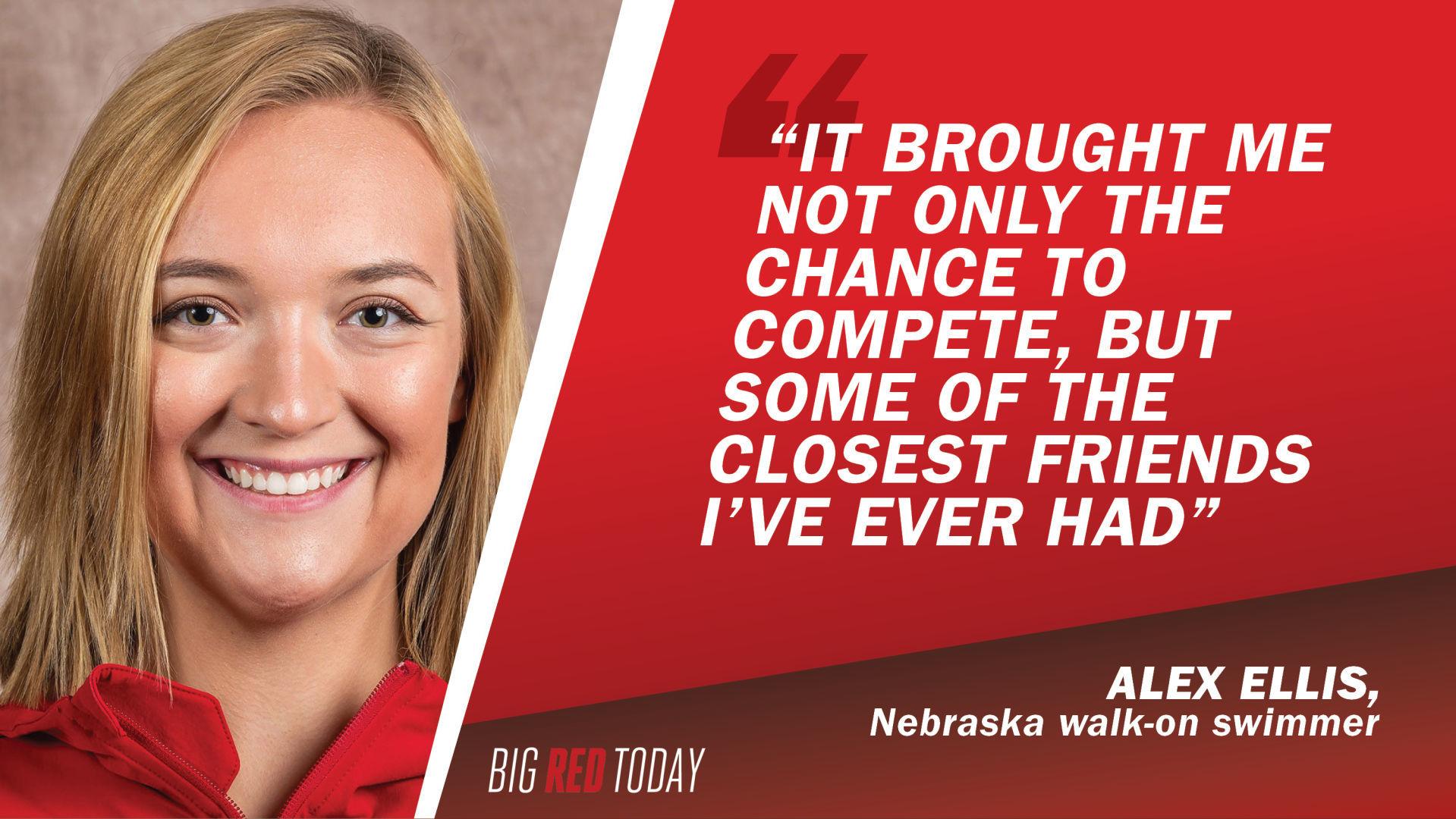 Morales said eight of the nine walk-ons have indicated they want to return, and he says there will be other new walk-ons as well. 
This year Ellis is hoping for a longer season and more chances to compete. And while there's a ways to go, she doesn't rule out the possibility that she or other walk-ons could one day become contributing members of the team. 
"Realistically, I just want to use this opportunity to improve as much as I can, but if that's where it would take me, that would be amazing," she said. "That would be a dream goal."