Grace: Omaha woman died before she could tell her story; her relatives are telling it for her
Mae Della Tarver, 94, wanted her story told. And that story included her two sisters, also in their 90s.
You don't live almost a century, sharing in all the change that happened from their Jim Crow Arkansas roots to Omaha, and not have something to say.
Mae made this wish known to daughter Suzanne (pronounced Sue-ZONNE), who dutifully began gathering string.
Suzanne, who is a social worker in New Orleans, collected photographs of the three women: her mother, Mae, and Aunts Luvenia and Margaret. She interviewed her mother and took notes. She called this newspaper pitching the idea of a sit-down with three African-American sisters in their 90s, each a character and each a witness to the past century.
Suzanne warned that she couldn't promise that all three sisters would agree to a time and place; each was fiercely independent and stubborn. Nor could she promise how it might go. The sisters loved one another but also bickered, interrupted and talked over one another and laughed so much that it would be hard to get a question in. Margaret might not even show up. Luvenia was suffering from some dementia.
But there was a chance that Suzanne could gather her mother and aunts together for what promised to be an illuminating — and entertaining — window into a chapter of one family's history and our shared American history. I bit.
Sign up for The World-Herald's afternoon updates
Receive a summary of the day's popular and trending stories from Omaha.com.
This was last Friday. On Sunday, Mae died unexpectedly. On Monday, Suzanne called with the sad news. Instead of planning an interview, Suzanne was planning her mother's funeral. She supposed that the newspaper might not be interested anymore.
But a life story is a life story, even without the protagonist present. On Tuesday morning, I met Suzanne Tarver Vincent, her brother Milton Tarver and their Aunt Luvenia Sanders on the top floor of St. Joseph Tower, an assisted living facility south of downtown with a penthouse room offering sweeping views of the city. Margaret Rose was not available to speak.
Suzanne carried a folder bursting with photographs, and Luvenia clucked and ooooohed as she described them. First was their native Arkansas with so many trees — pine trees, oak trees and Luvenia's favorite, the magnolia.
"You could smell it miles and miles away," she said. "There was some beauty, beauty, beauty, beauty!"
Mae, Luvenia, Margaret and Tradis, the eldest child and only boy, grew up in rural Arkansas, the children of David Sherman and Ardie Rogers Sherman.
"King David," as their father was called, worked at a sawmill earning a dollar a day. Ardie could sew anything and made the family's clothes, quilts, drapes, curtains and tea towels.
In 1924, Mae Della was born in Camden and then was raised in Emerson, both towns in southern Arkansas. Luvenia was born in 1926 and Margaret in 1927.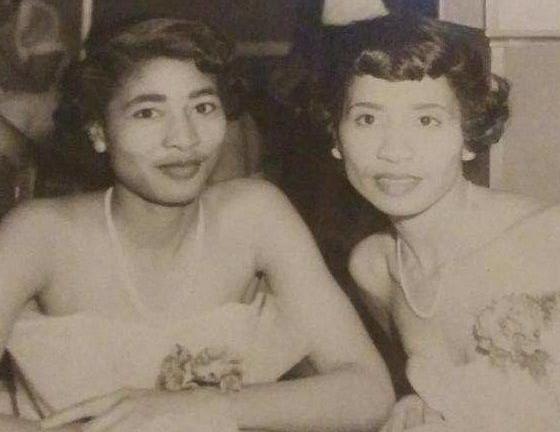 The four children shared a bed, said Luvenia, "some at the bottom of the bed, some at the top of the bed." They loved to jump on their folks' feather mattress. Theirs was a rural childhood: Walk everywhere. Tend to chickens and hogs. Milk Grandpa's cows and ride his horses. And be surrounded by fields.
"Wasn't no cornfields, you hear me? Cotton fields," Luvenia said.
Luvenia remembers how they walked to school, took biscuit lunches in syrup buckets and had good teachers and indoor plumbing.
Suzanne said that her mother had a happy childhood and parents who encouraged her but that racial inequality put an early end to her education. Schools were segregated, and there was no "negro" high school, as it was called, for her mother to attend. She finished school after the ninth grade and moved to Omaha six years later, in 1944. She was 19.
Mae was part of a northern migration of Southern blacks. She came to Omaha for opportunity, starting off where many newcomers got their footing, in South Omaha's meatpacking plants. She later became a licensed practical nurse, earning that license by waiver because of her experience and references. In 1956, she married Howard William Tarver, an Oklahoma native who had served in the segregated U.S. Army during World War II and had come to Omaha, working for various meatpacking plants.
Mae and Howard married in Council Bluffs and raised seven children at 3541 N. 28th St. in Omaha, an address that disappeared when the North Freeway was built. Mae worked night hours as a nurse but generally was a homemaker. She was active with her children's schools and liked to cook up a storm.
"She could make rolls and sweet potato pies, pecan pies," recalled Suzanne.
"Oooooh, what you talking about? She liked to make the chow-chow, too, cutting up that cabbage, you know, then you cut a little onion," Luvenia said about a relish-type dish. "Sweet potato pie! She could sure make the sweet potato pie."
Suzanne's photographs offer a stirring walk through history.
First is a black-and-white photo of four dressed-up children standing in what appears to be a cotton field. Mae and Luvenia, both in light-colored dresses, stand in front of Tradis, who is wearing a suit. Baby Margaret is seated.
Then a black-and-white photo, probably taken in the 1930s, of a teenage Mae looking grown up. Then photo after photo through the years of adult Mae, an attractive woman with a heart-shaped face, thick eyebrows and a ready smile.
Mae was also, invariably, dressed up and put-together, wearing a variety of hats and jewelry. She loved to shop. She loved to sing, creating her own bluesy songs. She loved to travel, going to the Caribbean island of St. Croix six years ago, at age 88, for Suzanne's wedding. Suzanne attributed her mother's longevity to a strong will to live and enjoy life and to a joyful, strong disposition.
In Mae's later years, her white hair distinctively frames her face.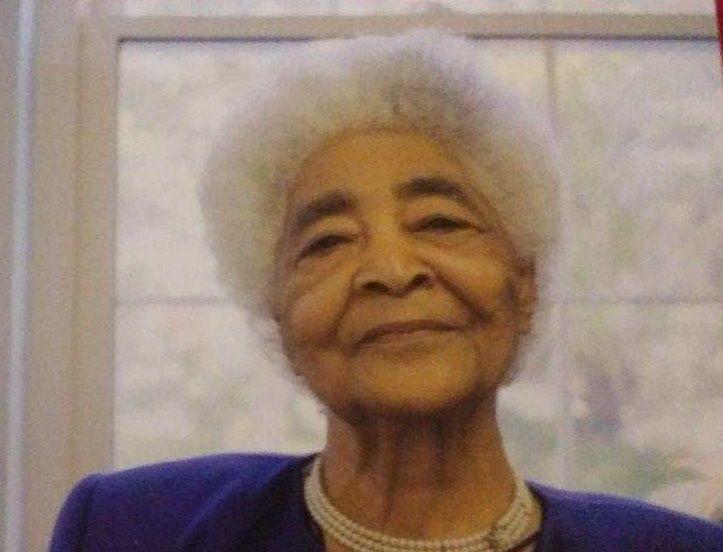 A long life means bearing witness to loss. Mae's husband died in 1997 after 40 years of marriage. Luvenia outlived both her sons. Margaret never had children.
Longevity also means dealing with health, good and bad. Mae had suffered two heart attacks. Luvenia, who has had a stroke, has trouble hearing and walks with a cane. Margaret remains the only sister living in her home and is still relatively healthy at age 91.
All three sisters had been able to live relatively independently. It was only last year that Mae moved into St. Joseph Tower, where she celebrated her 94th birthday. She was due to celebrate her 95th later this month.
Mae died Sunday morning. Suzanne said she believes that her mother's heart probably gave out.
She didn't live to tell her own story. But her story lives on in the memories of those who knew and loved her and grew up with her in Arkansas.
In addition to Suzanne, Mae is survived by daughters Barbara Tarver of Omaha and Caroline Tarver of Austin, Texas; sons Conrad McSwain, Howard Tarver and Milton Tarver of Omaha and John Tarver of Dumfries, Virginia; 16 grandchildren; and 19 great-grandchildren.
And, of course, Mae Della Tarver is survived by her sisters: Luvenia and Margaret.
All those memories will be shared at a wake from 5 to 7 p.m. Friday and a funeral at 9 a.m. Saturday. Both services will be at Roeder Mortuary at 4932 Ames Ave.
Suzanne said the bigger story her mother and aunts offer is how to live life: Well and with joy and strength and without regret.
"She knew there was a story to be told," Suzanne said.