It's tournament week, and let's begin with an interesting question:
Could there be baseball at TD Ameritrade Park next week — at a regional hosted by Creighton?
First things first: The Jays need to make the NCAA tournament.
It seems like a formality for Ed Servais' team, which is 35-11 overall with an RPI of 23. The Jays just won their third Big East championship in six years.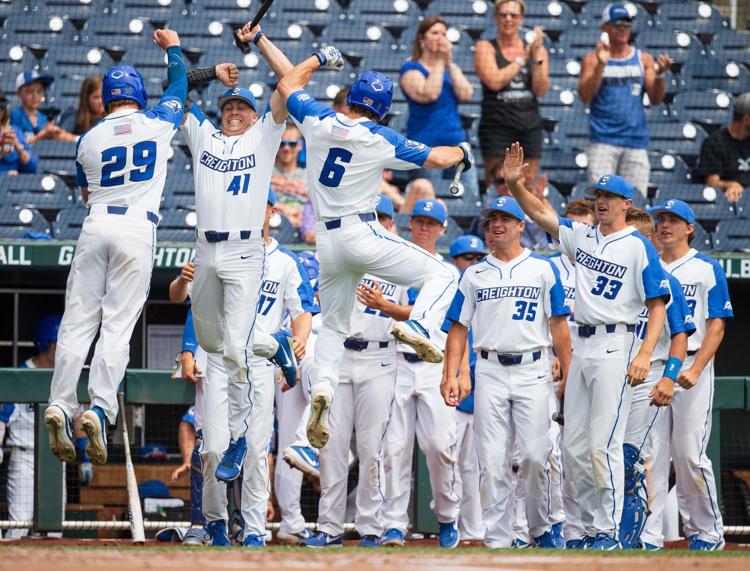 But each time, Creighton missed the NCAA tourney because the Big East was a one-bid league. And the Jays didn't win the Big East tourney.
In fact, Creighton hasn't made the NCAAs since 2012. You don't need to tell the Jays that. They know the history by heart.
But this year sure looks different. Creighton has been consistently good. Could it mean a regional in Omaha? It's not clear if the school bid to host. Servais referred questions to CU athletic officials, and I had not heard back as of Monday night.
One national expert said it's not a long shot.
"I think Creighton's in great shape," said Kendall Rogers, co-managing editor of D1Baseball.com. "You're talking about a team that's 6-2 against the top 50, solid top-100 marks, really good RPI. To be honest, if Creighton wins the Big East tournament, they're in the mix to host. They're closer to hosting a regional than not getting in.
"As long as they don't go 0-2 in the Big East tournament ... they're going to get in."
That's not likely (knock on wood). Creighton is playing some of its best baseball of the season heading into the Big East tourney in Mason, Ohio. The Jays are the No. 1 seed and they have extra incentive: They've never won a Big East tournament.
That and the NCAA regional drought are hard to swallow for a program that was one of the best in the Missouri Valley. Many figured CU would dominate the Big East. Three titles in six years isn't bad — but the lack of postseason success has certainly taken the edge off those titles.
If the Jays can win the Big East tourney and get the automatic NCAA bid, it would be the biggest season the program has had in what seems like forever.
Do they have to win the Big East tourney? You wouldn't think. And the Big East got two teams in the regionals in 2017. But with this league, you never say never.
Sign up for World-Herald daily sports updates
Get the headlines from Creighton, Nebraska, UNO, high schools and other area teams.
"I think we have a great case," Servais said. "The committee looks at the road record, and ours is very impressive. To go to Maryland and sweep. Go to Kansas and win. We just got done playing Nebraska on a Tuesday, and we (used) a bunch of pitchers in that game, then go on the road, that may be one of our more impressive games. We've done a ton. I just wish people had a little more respect for Big East baseball."
Creighton could help that cause by winning some games in the NCAA tournament. As soon as the Jays get in.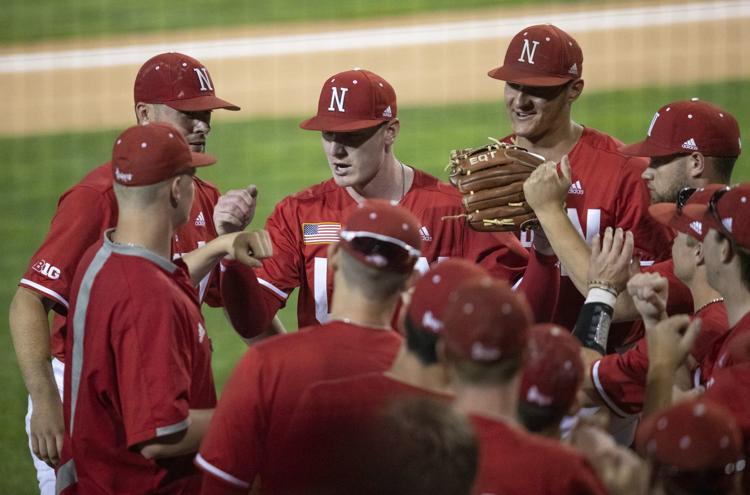 » Rogers also feels good about Nebraska, which rallied the last two weeks with four wins over Arizona State and Michigan. In fact, Rogers said the Huskers might be in no matter what happens in the Big Ten tourney this week.
"Nebraska's in good shape," Rogers said. "You talk about teams that have taken care of business in games they needed to.
"And people forget they won a weekend series at Baylor. You're going to be hard-pressed to find a team on the bubble that has those kind of marquee series wins. I think even if they went 0-2 in the tournament, they're safely in. Which is kind of remarkable, because this is a team that was a total mess not too long ago."
» The story of the week might take place at the Summit League tourney in Tulsa, Oklahoma. Can the UNO Mavs make school history?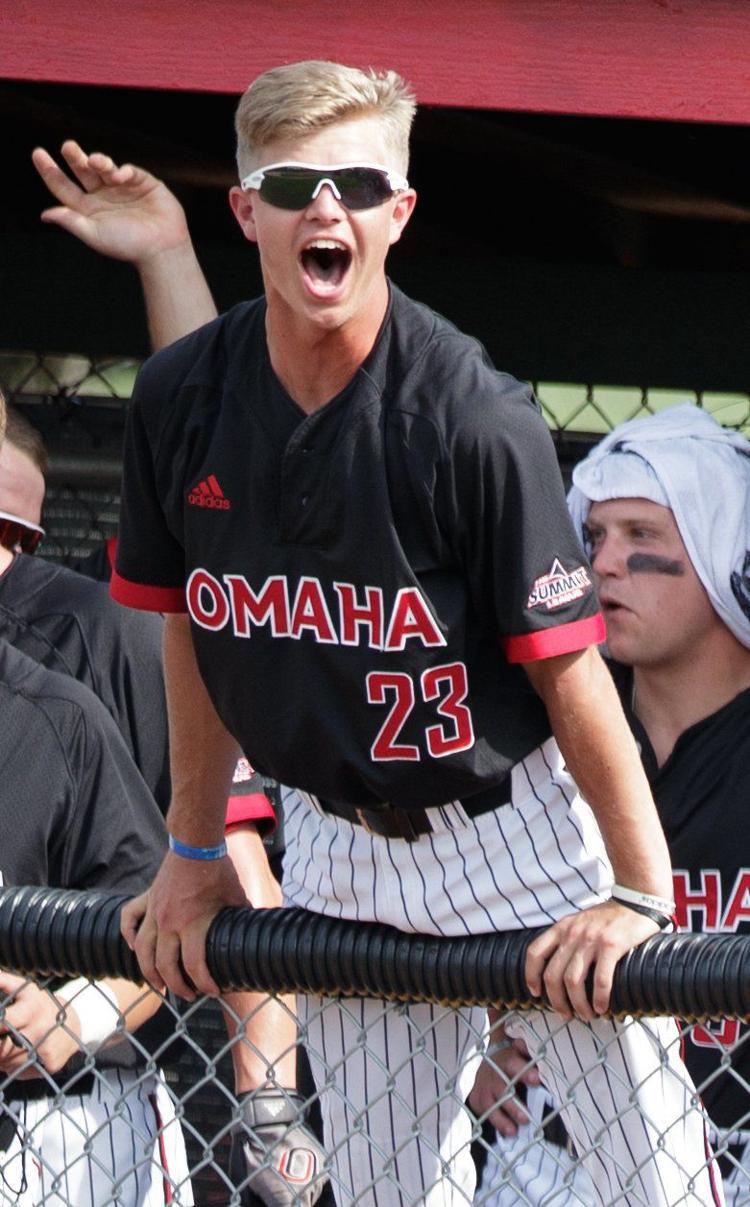 Win the Summit tourney and the Mavs make the Division I NCAA baseball tourney for the first time. It won't be easy. UNO may have won the Summit this year, but tourney host Oral Roberts won both series against UNO this season. Meanwhile, South Dakota State has won seven of its last 10 and hasn't dropped a league series since getting swept at UNO back on April 6.
There's talk that a UNO baseball facility is on the way. You'd have to think the Mavs making the NCAA tourney would spark local interest in getting that done.
»  This is a good year to ask Servais this question: Should the Big East even play a post-season tournament?
Only seven of the 10 Big East teams play baseball, and only four go to the league tourney. It's not as if it's a money-maker. Why not give the coveted automatic NCAA bid to the team who earned it over two months?
"That's something we talk about," Servais said. "You find out who your best team is over a period of six or seven weeks instead of three or four days. I wonder sometimes, maybe the Pac-12's got something. Maybe they're smarter than the rest of us because they don't have a conference tournament.
"And we went back and forth, should we go play each other again, as opposed to having another opportunity to play a quality nonconference opponent? That's a really good question and something I think we'll talk about again."
» I hadn't really paid attention to this but heard from several college baseball fans in Omaha who wonder why the Big Ten didn't advertise the conference tourney around the city. I certainly didn't see anything, but I could have missed it. Maybe you don't need it when you have Husker fans who show up. That is, when their team makes it.
» All signs point to Isaiah Roby going pro, and at this point it's probably the smart play all around. Roby has said he expects to land in the top 25-40 picks in the NBA draft. But now even if he chose to return to Nebraska and raise his stock for next year, would he? With all of the scorers Fred Hoiberg has on the new roster, Roby wouldn't be a featured player in the offense or guaranteed to get a lot of shots.
» Not sure if he touched on this in his speech, but Kyle Korver could give CU grads good advice on saving money. Understand, not everyone is getting an NBA salary, but in Korver's first year or two in the NBA, he didn't spend much and often lived off his team per diem.
"Yeah, I tried to save," Korver told me last week. "I didn't buy a new car right away. I think I wore mostly T-shirts and jeans. In the NBA, those per diem checks are all you need when you're young. You don't really need much. Just try to stay true to who you are."
» Remember the Omaha Sportscasters Banquet, which honored the local sports teams and champions? The first "OSCAs" (Omaha Sports Commission Awards) banquet sounds a lot like that, and that sounds like fun. The OSCAs are May 30 at the Holland Center. For tickets ($55) go to omahasports.org.
» One more and I'm outta here: The best iconic TV show ending was probably "M*A*S*H" or Bob Newhart's second series, "Newhart." My favorite TV show, "The Rockford Files," ended in midseason when star James Garner said his bum knees couldn't take the punishment of doing the stunts and called it quits. Maybe that's how you do a TV ending.