There is a lesson that stands out to Ty-Shon Alexander after he experienced a summer of varied training grounds.
He spent a weekend at a skills camp in North Carolina. He practiced with several of the Big East's best players for a week in Rhode Island. He competed against men in an international competition in Peru. He took the court with the Bluejays for a couple of games in Australia.
Those were all opportunities for the junior to test himself — to step outside his comfort zone and see how much he'd grown as a scorer after using the weeks following last season to study his own game, then address flaws with drillwork and extra reps.
And what did he learn?
His mentality will make the difference.
"This year, I've just got to play," he said.
Translation: He can't hold anything back.
The Jays' returning leading scorer certainly intends to show upgraded moves off the dribble this season, and he knows he can shoot with more accuracy and he'll be aided by the coaches' in-depth game plans.
But he has to be bold in using his skills. All of them. No hesitancy, no settling, no differing.
"I've got to have that approach — like, I'm that man," Alexander said. "I've got to score in different ways. I need to create opportunities for me, for my teammates. I've got to do those types of things."
He did have his moments last season.
Alexander finished in double figures in all but four games. Only eight sophomores at major-conference schools averaged more points (15.7) — and six of them ended up turning pro.
He dropped 36 points in a win over Clemson. He made the game-winner at Georgetown. He nailed a key jumper and picked up a decisive steal in overtime against Providence.
But the Bluejays lost six games to Big East foes in crunch time last season (Alexander did miss one of those with an injury). They needed a shot-maker those nights. They needed a go-to guy.
So that's what Alexander is training himself to be.
He actually got a firsthand glimpse of what it looks like this summer.
He roomed with Seton Hall star Myles Powell in North Carolina before joining him on the Pan American Games team made up of Big East stars. Powell's game-winner in Omaha last season was just one of several clutch plays he made last season while leading the Pirates to the NCAA tournament.
Powell averaged 23.1 points per game last season, 13th-most nationally. He's a preseason All-America candidate.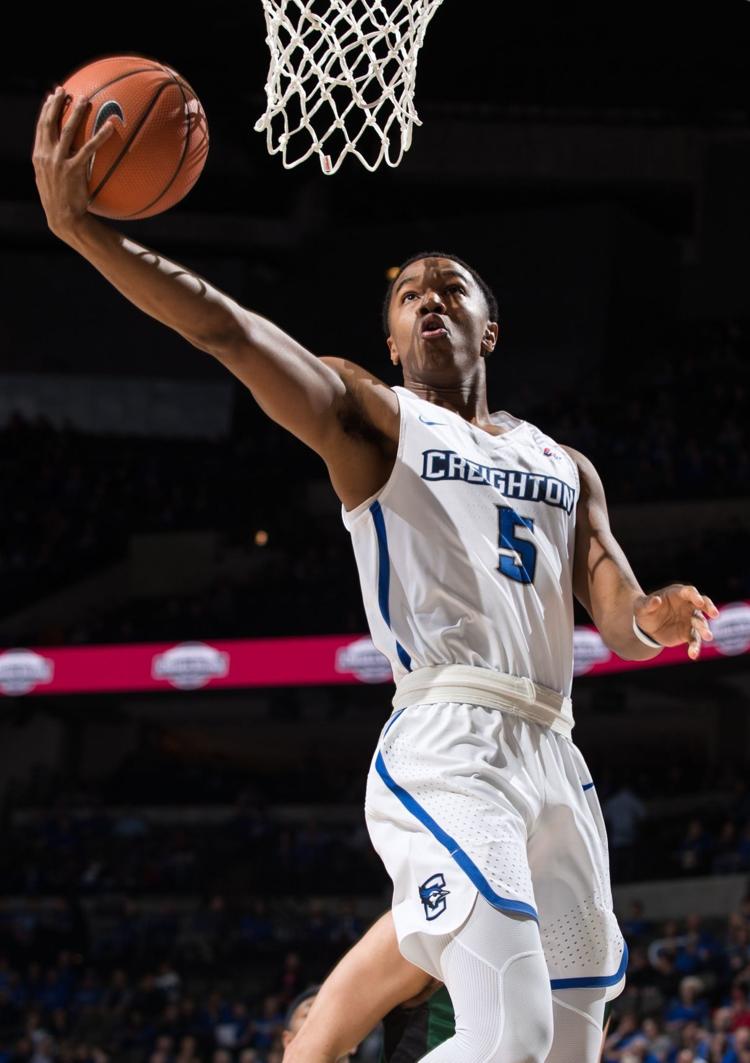 "We fought every day during practice, just battling," Alexander said. "That's what I wanted. I wanted him to make me better, and maybe I would make him better as well. You could see his mentality as soon as he got on the court. He had that attitude, that way he approached it — like, yeah, 'I'm about to show you all what I can do.' And he showed us."
Alexander made an impression during his time with the Pan American team, too.
Providence coach Ed Cooley, who coached the Pan Am crew, said he saw more athleticism and explosiveness from Alexander than he expected.
"Wow, he's a really, really good player," Cooley said. "He's really quick in a small area. I don't see how he has a bad year."
Alexander has high hopes, certainly.
He'll make lots of jumpers next season, yes. But he'd like to take better advantage of defenders who stretch out too far to eliminate his shooting windows. He can score out of post-up situations. He can get others involved as well.
Simply put, he wants to be CU's playmaker, particularly when it matters most. That's what the summer's been about.
"To see what happened last year, it was a big learning curve," he said. "When I take the court, I know I've got to go to work every single day. No matter what it takes. I've got to play like I want to get somewhere."
Photos: Greg McDermott's coaching timeline
A collection of pictures chronicling the coaching career of Creighton's Greg McDermott.