Elliot Soto's spectacular defensive play brought him to the highest level of minor league baseball.
His struggle to become an above-average hitter, however, has kept him from ever elevating beyond it.
Not long ago, the former Creighton standout thought his career in affiliated ball might be over. Now, the 29-year-old shortstop is in the midst of a resurgence by having his best year with Triple-A Albuquerque.
Soto, a career .255 hitter in the minors, entered this week with a .306 batting average. He's made minor adjustments in his swing with the Isotopes but said the biggest difference in his game has been mental.
"There was a couple of things mechanically, but it's mostly a mindset," he said. "From the mental aspect of the game, if you put too much pressure on yourself, things can go very bad very quick. It's hard to dig yourself out. When you go out and play like a kid — cliché or not — it opens up your mind completely."
Soto had seemingly reached the end of the line in affiliated ball when no major league organizations showed interest in signing him as a free agent prior to the 2018 season. But he did have other suitors.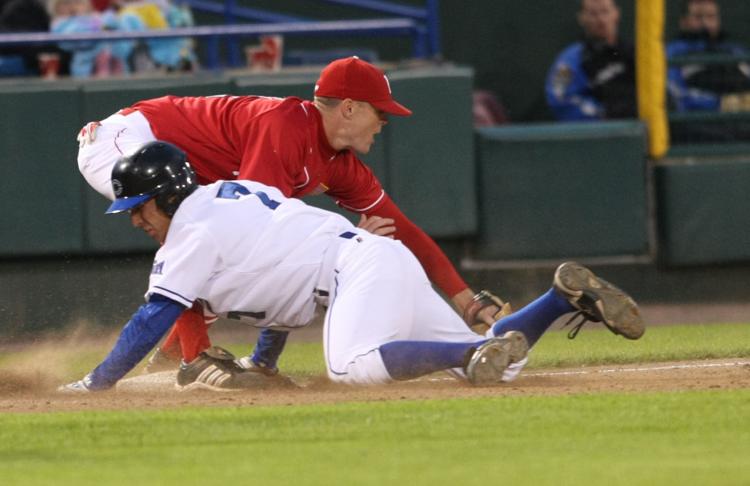 "I wasn't getting a job. And there were probably four or five teams from Mexico that wanted me to play because I could play as a Mexican citizen," he said. "I had a lot of value there. I didn't get anything here."
Soto, therefore, left for Mexico. He grew up in Illinois but had vacationed in his father's home country a number of times over the years. Considering he had no affiliated options, Soto accepted that playing in the Mexican League was his best option going forward and looked forward to learning about the culture.
"I really had nothing to lose," he said. "I didn't think I was done playing baseball. I wasn't ready to be done, and I still think I have enough talent to stay. It was, 'All right, I'm going to go to Mexico and see what happens. I'll have fun and enjoy the rest of my career.' I was actually excited to play in Mexico."
The team Soto signed with, the Acereros del Norte in Monclova, told him he was free to leave if an opportunity with a major league organization came up. The Mexican League is a Triple-A league in organized Minor League Baseball, but its 16 teams have no affiliation with the pro teams in the U.S.
Soto had been with the team for about two weeks and was nearing his first exhibition game when the Colorado Rockies called. Without ever taking the field in Mexico, the shortstop was off to Albuquerque.
He's enjoyed his best two offensive seasons since. The veteran, who previously had played at the Triple-A level in the Cubs and Marlins organizations, batted .286 last season and has bettered that this year.
Soto credits his improvement at the plate to playing with a clear mind. After spending years being concerned about becoming a better hitter in his pursuit to reach the majors, he gives it little thought.
The slick-fielding infielder, who can also play second and third base, essentially put his MLB dream to bed when accepting the reality that his professional baseball career may end in Mexico. Now, a more well-rounded and clear-minded Soto may be closer to a promotion to the majors than he's been before.
"I'm not thinking about the big leagues," he said. "If it comes, it comes. If it doesn't, it doesn't. I'm just going to enjoy my time in baseball. I think I'm showing some people what I can do. I'm still 29, so it's not like I'm super old. I guess it just took a little longer for me to figure things out. Baseball is a crazy game."