The calendar just flipped to July, and the season is still four months away. Yet Creighton is set to conduct a basketball practice.
That's right. The Bluejays are taking the court Monday at the Championship Center for their first of 10 full-team, two-hour, high-intensity workouts — as if they were gearing themselves up to start the 2019-20 campaign.
Typically, they don't get this chance. But they're headed to Australia in August, and NCAA rules allow for programs to — once every four years — hold preseason practices before traveling outside the country for exhibition games.
And the Bluejays are going to take advantage.
They've added three newcomers since the end of last season — freshman guard Shereef Mitchell, freshman guard Jalen Windham and transfer Antwann Jones. Graduate transfer Kelvin Jones, out of Idaho State, confirmed Sunday that he's on campus and set to join the program, too.
So even though Creighton returns six of its top seven scorers from a year ago, it has new pieces to integrate. And now is the perfect time to do it, on the court and off, coach Greg McDermott said.
The Bluejays will have to work around two open recruiting periods this month. And junior Ty-Shon Alexander will leave to begin practicing July 21 with the Big East's 2019 Pan American Games squad — he'll rejoin the team in Australia in August.
Still, McDermott said the players will benefit.
"I took my one of my Northern Iowa teams to Australia — it was a great experience," McDermott said. "The guys will love it. The travel is obviously a little tougher than going to Europe or South America. But it's an incredible country to visit."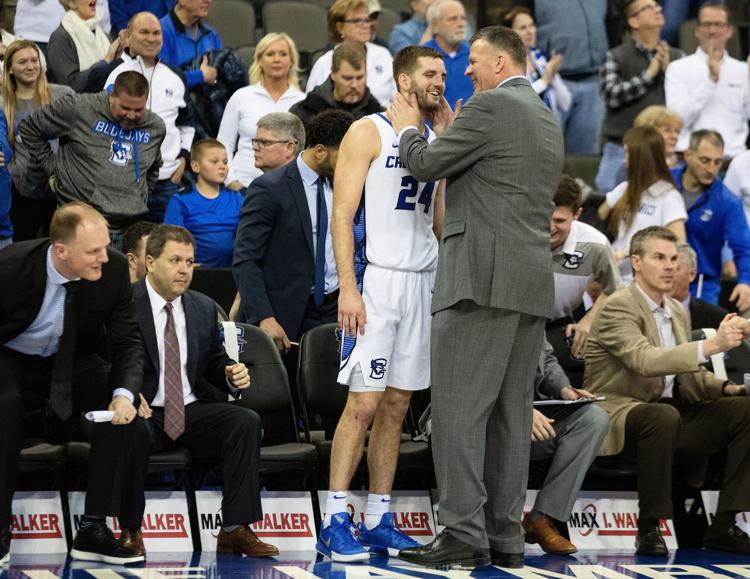 When they scheduled the two-week trip, they still had Australia native Samson Froling on the roster. Sophomore Jacob Epperson grew up in Australia, as well.
"And we're going to continue to have a recruiting presence over there," McDermott said.
Froling has since turned pro. He signed a three-year deal with the Illawarra Hawks in Australia's NBL, and it's possible CU could face that team.
McDermott said the Jays intend to challenge themselves. They want to make the most of these extra chances on the court, he said.
Photos: History of Creighton men's basketball in the NCAA tournament
Creighton has made the NCAA tournament 21 times in program history. Here are some of the best photos taken in that time.