The NBA's free agency period opened, and Anthony Tolliver had a new landing spot in a day.
He'd never experienced that before.
There was a time when the career NBA journeyman — who's played for nine teams during 11 seasons — waited for weeks. He had his own July routine back then: Vigorously consume all reports about possible league-wide moves while the anxiety builds for about a week until inevitably recoiling into a no-news mode where working out becomes the only focus.
"You'd try and get a job before everybody went on vacation," Tolliver said with a chuckle during an interview with The World-Herald earlier this week. "Your phone rings pretty early (in the process) — it always rings early. But it takes a while before offers start coming in."
Not as much anymore, and especially not this offseason.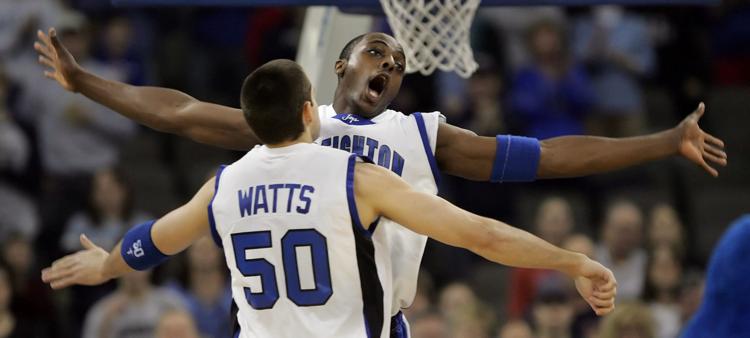 Tolliver's now an established NBA vet whose best attributes aren't up for debate anymore. The 6-foot-8 forward nails open jumpers, puts himself in the right position defensively and leads in the locker room.
Portland, which went to the Western Conference Finals last season, had the 34-year-old signed 24 hours after free agency opened.
"For me, it's a great situation," Tolliver said. "A combination of opportunity and winning."
The result of Tolliver's hard work.
His basketball persistence will surely be celebrated this weekend when he's officially inducted into the Creighton Hall of Fame. He'll be joined by former Bluejay star Doug McDermott as the athletic department's two 2019 honorees. They'll be recognized at a dinner Saturday night.
In McDermott's case, his CU legacy is well documented. He was the national player of the year in 2014 and a three-time first-team All-American. He's sixth all-time in career points in NCAA history (3,150).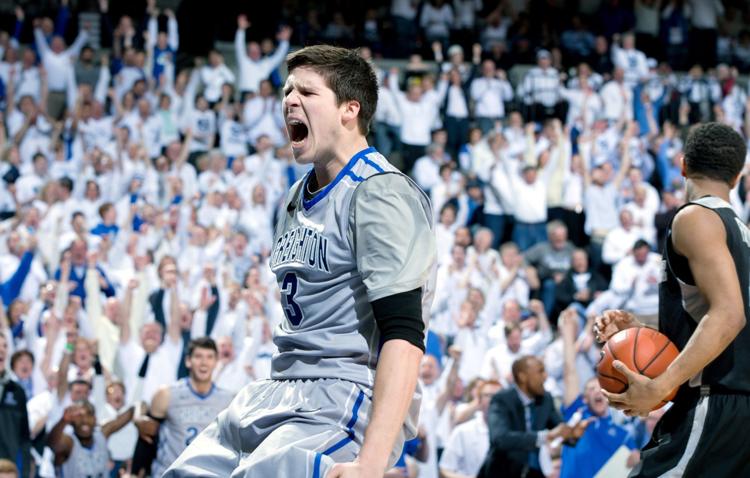 Tolliver's Creighton career certainly places him among the program's best — he was a first-team all-conference player as a senior, and he led the Jays to two NCAA tournament berths. But it's his longevity in the NBA that has undoubtedly reframed his status in CU lore.
Tolliver went undrafted in 2007. He played in the NBA's developmental league and had deals with overseas teams during those next several months.
He soon proved himself. The Spurs signed him for a couple months in 2008. Then the Hornets inked a 10-day deal with him. Portland promoted him from its D-League team in 2009.
"I just had such a desire and a goal in my mind — playing in the NBA," Tolliver said. "That being my life goal professionally, I didn't really care what it took."
Sure, the uncertainty of free agency was stressful. He never could plan ahead much. His new friendships didn't always have enough time to blossom.
But chasing success often requires sacrifice.
Tolliver drove into the parking lot at Portland's practice facility Wednesday and caught himself reflecting on that. He finds himself taking a moment to appreciate his journey almost daily, he said.
He's never been one to feel comfortable in this league — he's encouraged about the Blazers' potential, but he did sign just a one-year deal.
The next offseason isn't on his mind now, though. For now, he's grateful to join a team that valued his skills.
"I'm just a person who was very fortunate to be in the right place at the right time — I got the right opportunity and took advantage of it," he said. "I'm definitely fortunate and blessed that it's worked out for me."
Sign up for World-Herald daily sports updates
Get the headlines from Creighton, Nebraska, UNO, high schools and other area teams.
Photos: Leading scorers for Creighton men's basketball since 2000
Who has paced the Creighton offense over the last several years? Find out in our gallery of the Jays' top scorers since 2000.