Current Bluejay Ty-Shon Alexander and former Creighton center Geoffrey Groselle were among the 15 players with Big East ties nominated to represent the United States in the 2019 Pan American Games next month.
The team, coached by Providence's Ed Cooley, will compete in five games in Peru as part of the multisport event that takes place every four years. The games will be held from July 31 to Aug. 4.
It's the first time that the U.S. team will compete at the Pan-Am Games with a roster composed of college players from the same conference.
Alexander was the only active Creighton player named to the preliminary Big East-themed roster.
He's set to be joined by two players from Seton Hall (Myles Powell and Myles Cale), five from Providence (Alpha Diallo, David Duke, Luwane Pipkins, A.J. Reeves and Nate Watson), two from Villanova (Collin Gillespie and Jermaine Samuels) and one each from St. John's (Mustapha Heron) and Butler (Sean McDermott).
Groselle, who's played professionally in Germany and Kazakhstan since exhausting his collegiate eligibility, is one of three graduates on the team — ex-Georgetown guard Greg Malinowski and former Butler player Tyler Wideman are also on the roster.
"I am looking forward to getting our squad together next month for the Pan-Am Games," Cooley said in a statement. "I think our committee did a great job putting together a strong roster to represent our country and our league.
"As I look through the roster, I think we will display the toughness and skill that defines Big East basketball. This will be an exciting summer for our entire team. When you have the opportunity to represent your country, it is a special honor."
Alexander said in a tweet that he's "honored and blessed" to have received this chance.
But the junior will now miss a portion of a potentially transformative stretch for Creighton.
The Jays are set to conduct 10 full practices in July in advance of their August trip to Australia, where they'll play three or four games.
At this time, the expectation is that Alexander won't be around for several of those CU practices — he's set to begin training with the Pan-Am team on July 21 at Providence. The plan for Alexander will be to meet up with the Jays in Australia once his duties in Peru are complete.
Alexander is Creighton's top returning scorer. He averaged 15.7 points, 4.0 rebounds and 2.7 assists per game. He was an All-Big East honorable mention recipient last season.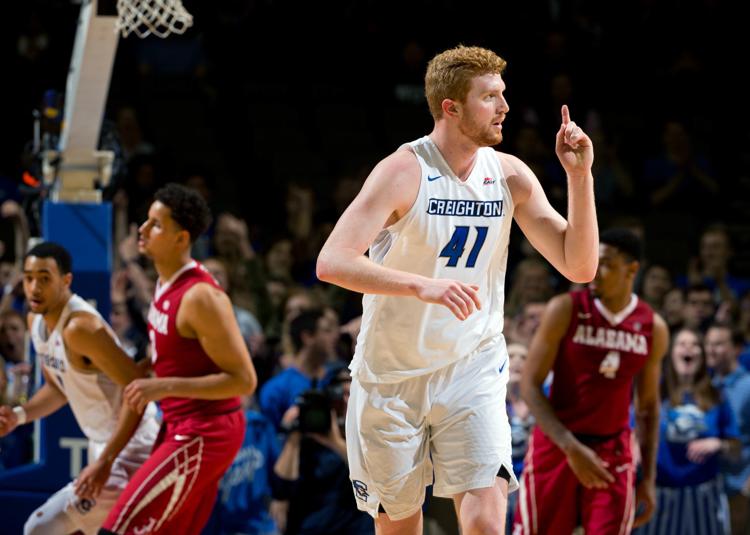 Groselle averaged 11.2 points per game and shot 70.2% from the floor in his final year with the Jays in 2015-16.
The Pan American team will finalize a roster of 12 active players. The three remaining will be categorized as alternates. The roster does still have to get approved by the U.S. Olympic Committee.
Seton Hall's Kevin Willard and Brown's Mike Martin will serve as assistant coaches under Cooley.
Photos: Creighton's NBA draft picks
Check out photos of every Creighton player ever selected in the NBA draft.