Creighton's five-guard lineup couldn't spark a late rally against the Australian Basketball Centre of Excellence as the Jays lost their first exhibition game on their foreign tour Monday, 79-66.
The only healthy big man on scholarship, 6-foot-7 Christian Bishop, left the game in the third quarter due to cramping. So CU had to rely on five guards for much of the final quarter against a team made up of Australia's top prep school prospects.
Creighton was outscored 33-16 over the game's last 13 minutes — and 28 of its opponent's points during that stretch either came in the paint or at the free-throw line.
Junior Mitch Ballock led the Jays with 20 points, making eight of his 15 shots (4 of 10 from 3-point range) and grabbing six rebounds. Junior Damien Jefferson (12 points) and senior Davion Mintz (11 points) were also in double figures.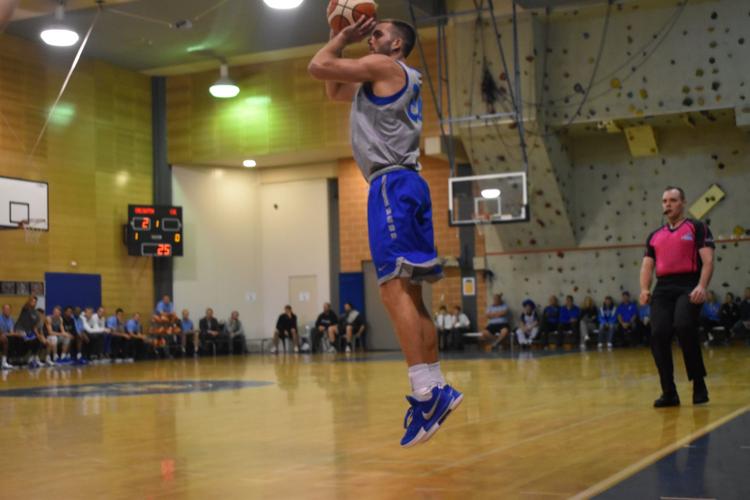 "I thought we did some good things at times, but we looked a little sloppy," coach Greg McDermott said in a video interview posted on Creighton's website. "As I told the team, I want to see some improvement as we move to the next game."
The Jays are set to play the Cairns Taipans next at 5:30 a.m. Central on Thursday. They won't be able to solve their size disadvantages by then — centers Jacob Epperson and Kelvin Jones have been ruled out for this trip.
But they can clean up other areas of their game.
Creighton committed 15 turnovers, shot 21.4% from 3-point range and made just four of its 11 free-throw attempts on Monday. It managed just four assists in the second half after picking up nine in the first 20 minutes.
Adding junior Ty-Shon Alexander into the mix should help. He's joining the team this week after playing five games with the U.S. Pan American Games team in Peru — although his minutes in Australia could be limited.
Three additional observations from Monday's game:
» Freshman Shereef Mitchell earned a start. The Jays used Mintz and Ballock in off-ball roles, and with sophomore Marcus Zegarowski sidelined, that left the starting point guard job open for Mitchell. The Omaha product made an impact, scoring five points, dishing out four assists and recording three steals in 22 minutes.
» Transfer Antwann Jones only scored four points, but he filled up the stat sheet in other ways. He grabbed six rebounds, recorded three assists and picked up two steals. Jones, who joined the program this summer after one season at Memphis, is not eligible for the 2019-20 campaign. But the 6-foot-6 sophomore guard will be an intriguing piece within a CU offense tailor-made for talented wings.
» Damien Jefferson was active on the court Monday. Jefferson, hampered by a calf injury for the second half of last season, told The World-Herald before the Australia trip that he's spent the summer in an extended rehab program to make sure he'll be healthy for the start of the season. So the fact that he played 32 minutes, attempted 14 shots and grabbed a team-high eight rebounds seems to suggest that he's feeling confident and comfortable.
Photos: Leading scorers for Creighton men's basketball since 2000
Who has paced the Creighton offense over the last several years? Find out in our gallery of the Jays' top scorers since 2000.