In my 48-year newspaper career, rarely have I received a phone call so stunning.
"When did you interview Avis?" the caller asked in 1980, referring to Avis Harrison, a 32-year-old geochemist and mother in Casper, Wyoming.
Her name and image had just appeared in The World-Herald as part of an eight-day series, "Platte River Odyssey."
Artist Allan Tubach and I had taken a road trip tracing the North Platte from its source in the mountains of Colorado, through Wyoming and into western Nebraska, where it combines with the South Platte. We continued east and reached the Platte's mouth — near the aptly named Plattsmouth, where the river flows into the Missouri.
We interviewed folks along the way, and I wrote of the river's people, its impact, its history, its controversies and its many uses.
In Casper, it runs behind houses. I randomly rang a doorbell, and was cheerfully greeted by the woman who introduced herself as Avis. Yes, she said, it's nice having the Platte in your backyard.
"It's just kind of peaceful," she said, adding with a laugh: "You can waste a lot of time sitting here on the patio.
"On weekends, there's a continuous stream of inner tubes. I get in the river three or four miles from here and canoe back to my house."
She had daughters, 10 and 5, and Allan snapped photos. He later drew a sketch of Avis and Jacki, the younger child, with the Platte in the background.
That's how Avis — and that sketch — came to appear weeks later in our World-Herald series. And it's why the caller, a relative in western Iowa, was on the line.
Avis, she said, was dead. Her ex-husband killed her on July 3, days after we'd had that pleasant chance meeting.
The news was sickening and sad, and I naturally thought of her little girls. I've always wondered what became of them.
* * *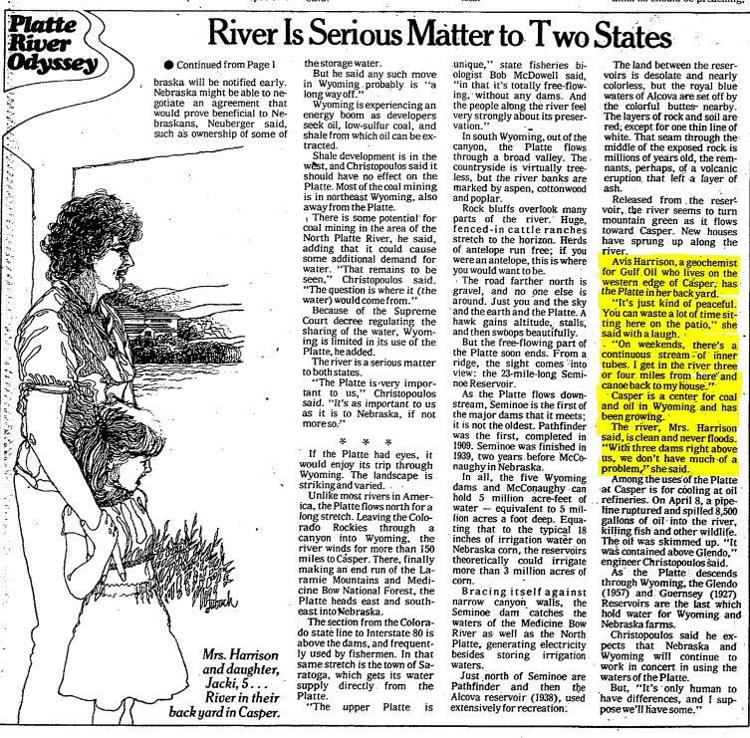 Allan, The World-Herald's art director at the time of our Platte River series, went on to a successful career as a painter.
Two weeks ago, he emailed congratulations on my impending retirement. "Platte River Odyssey," he said, was one of the highlights of his 23 years at the newspaper.
I replied with thanks, and recalled humorous moments from our trek. Then I reminded him how shocked we were to learn of the tragedy.
Interesting that you mention that, he said, adding that he'd been contacted a few months ago by the younger daughter, Jacki. Now 43, she had asked about the sketch of her and her mother.
He searched his files and sent her the original — 38 years after he drew it.
The story now comes full circle. The reason she contacted the artist is that her own daughter, now 10, had grown up seeing a framed photocopy of the long-ago sketch of Avis and little Jacki.
For Mother's Day, Jacki's child said, she wanted to create a gift — an updated image of mother and daughter.
Instead of Avis and little Jacki, this one would be of mom Jacki — and little Avis.
* * *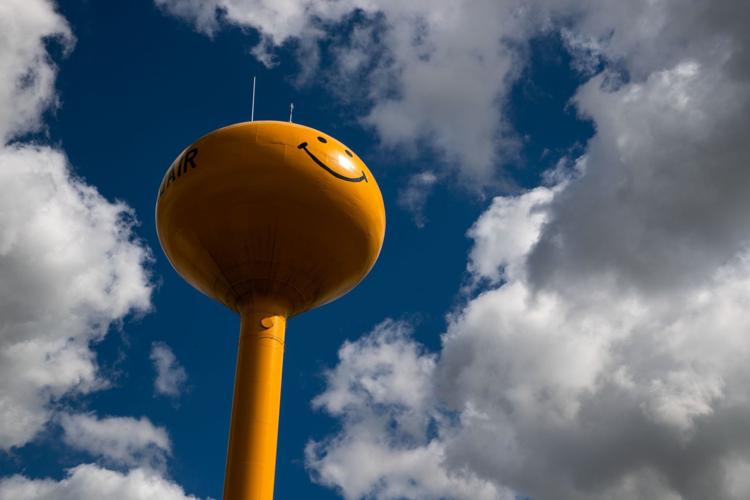 So what happened to the girls, Jacki and Bobbi Jo, whose world was horribly upended in 1980?
They were raised by their grandparents, Dwight and Ruth Emmons, in Adair, Iowa, where they had raised Avis. Adair, between Omaha and Des Moines, is a town of about 800, known to Interstate 80 drivers for the yellow water tower with a smiley face.
The girls were happy there, first on a nearby farm, then in town near their Methodist church.
"We had a great upbringing," said Bobbi Jo O'Neal, 48. "Sometimes people wonder how that could be, but we really did. We were fortunate that we had family."
The sisters credit their grandparents for raising them as their second family, and their Aunt Betty, their mom's sister, for taking them under her wing.
"Our grandparents were great parents," Jacki Askelson said. "We couldn't have asked for better. A little old-fashioned, as I look back on it, but not in a bad way."
"One of the things our grandparents believed in," Bobbi Jo said, "was staying busy and keeping your mind busy. The minute we arrived at the house, it was lessons, ballgames or other things."
"We had all the good aspects of farming," Jacki said. "We'd run around, go fishing and play in hay bales."
Said Bobbi Jo: "We grew up in a community that sort of adopted us. It was like we had lots of aunts and uncles."
At Adair-Casey High School, both took part in numerous activities, sports and otherwise, then went off to college.
* * *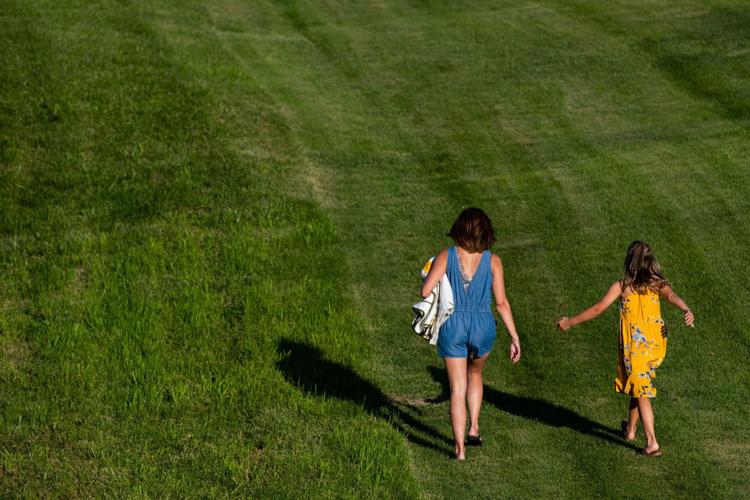 Jacki, who lives in the Des Moines suburb of Johnston, Iowa, is an avid bicyclist. She recently completed her 10th RAGBRAI, the Des Moines Register's Annual Great Bike Ride Across Iowa.
She is an administrator for Principal Global Investors, and an independent consultant for nonprofit organizations. She is divorced and has two children, Avis and son Aiden, 14.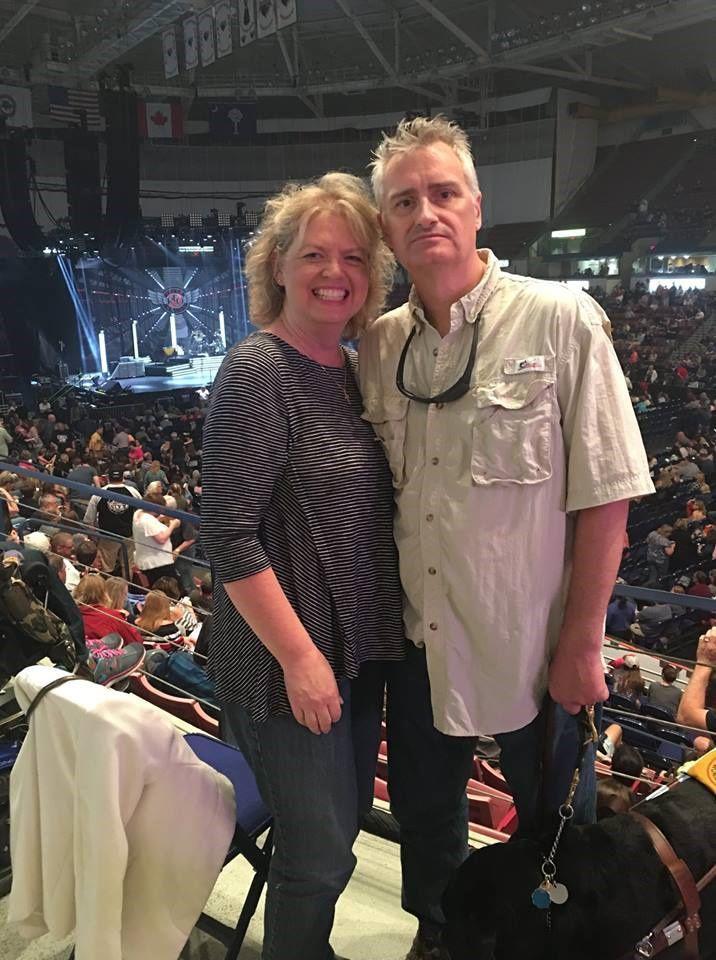 Bobbi Jo is chief deputy coroner in Charleston County, South Carolina. A registered nurse, she worked in emergency rooms and assisted sexual assault survivors, and became interested in forensic nursing.
She and husband Arnold O'Neal, an assistant pastor, own a day spa and have a son, Taylor, 23.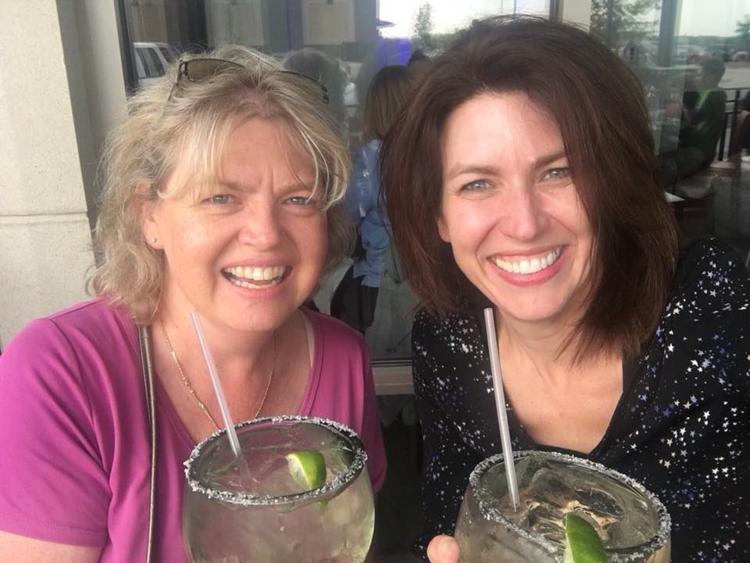 Though living 1,200 miles apart and differing politically, the sisters remain close. Each year, they and their families vacation together.
Because Bobbi Jo is a coroner in Charleston, I asked if she had worked in the aftermath of the 2015 killings of nine black people by a white supremacist at Mother Emanuel African Methodist Episcopal Church.
Yes, she said, she handled all nine victims from the church.
In all cases, she said, it's important to be compassionate with families and answer all their questions truthfully.
"Do you take the job home with you?" she said, rephrasing my question. "If you said you didn't, everybody would know you were lying."
Several years ago, she obtained the coroner's reports from her mother's death in Wyoming. She has thought about writing a book.
She speaks at professional conferences, and rarely tells her personal story. But she once sat on a panel with a counselor who told of his difficulty in advising a child named Rasheed, whose father had slain the boy's mother.
Bobbi Joe spoke up, beginning her remarks with, "I am Rasheed. I'm that child."
* * *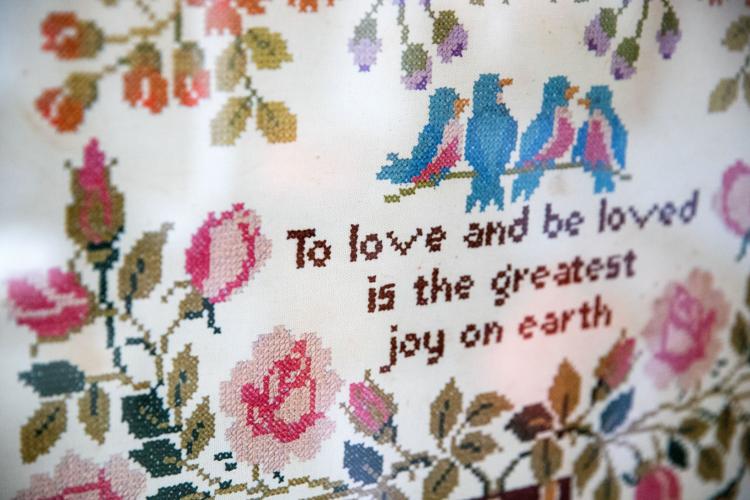 Jacki has few memories of her mother. Because of the five-year age difference, Bobbi Jo recalls a bit more.
Their father, Russell Harrison, from Anita, Iowa, was four years older than Avis. His sister-in-law, Dee Harrison of Anita, said his violence that night in 1980 seemed "totally out of character."
For whatever reasons, the marriage had deteriorated and the relationship became volatile. After the divorce, Avis reported on Aug. 8, 1979, that the girls were missing.
Bobbi Jo says the father took her and Jacki to Disneyland and elsewhere on the West Coast, and then got an apartment with them in Las Vegas.
Something clued in Avis that they were in Vegas. And knowing Bobbi Jo's interest in gymnastics, Avis cleverly called every gymnastics academy in the city, claiming to be checking that her daughter's tuition was up to date.
Most said she had the wrong number. Then one said, "Yes, Mrs. Harrison, she is paid up." Avis knew she had found her daughters.
Along with her parents from Iowa, she then drove to Las Vegas and returned with the daughters to Casper.
Avis' brother, Neil Emmons of Cheyenne, Wyoming, a former Air Force flight instructor before his career in real estate, said Avis was "one of the smartest kids in school. In chemistry class, they had her sit off to the side because she was so far ahead of everyone else."
She worked for Gulf Oil in Casper. Blaze and Jeannie Cunningham, geologists there, recall her as "very professional" and "fun-loving."
The evening before her death, Jeannie and Avis attended a party and planned to float on inner tubes the next day in the Platte. Jeannie dropped Avis off at her home on Aster Street around midnight.
The girls had been baby-sat by a 20-year-old renter who slept in the basement.
In the middle of the night, the ex-husband entered the house, apparently with a key. Ten-year-old Bobbi Jo heard her mother's screams and saw her father leaving.
"What should I do?" she called to her bloodied mother. "Who should I call?"
Avis didn't answer, and the girl called a phone operator. Jacki remembers being awakened and seeing a police officer.
* * *
The Casper Star Tribune reported on the Fourth of July that Avis Harrison had died from blows by a heavy blunt object.
Police had been called to her home about 4 a.m. There was no sign of forced entry and no sign of struggle. The victim was found in her bed.
The girls' uncle, Neil Emmons, drove them to their grandparents' home in Adair. He and his wife offered to adopt them, but his parents "without hesitation" insisted they would do so.
Avis' funeral was held in Adair. Her obituary said the graduate of Northwest Missouri State at Marysville, Missouri, had lived in Casper for five and a half years.
The killer was captured four months later in Texas on Oct. 28, 1980. He pleaded guilty and remains in prison.
Jacki and Bobbi Jo have had no contact with him.
* * *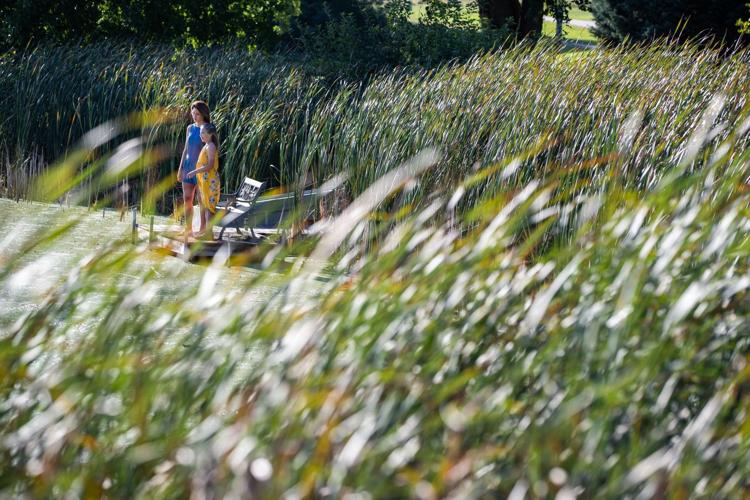 Bobbi Jo says she wishes she had more memories of her mother.
"The thing I remember most is that my mom was very popular," she said. "She used to have Gulf Oil friends over for backgammon parties, and I got to play."
I mentioned to both of Avis' daughters that even though I'd never met them, I've never forgotten them — and wondered if they were OK.
"In my profession, I've also wondered what happened to families," Bobbi Jo said. "There are cases from years ago, and I wonder if everything is OK."
After the sketch of Avis and Jacki appeared in our newspaper in 1980, the girls' aunt, Dee Harrison, asked artist Allan Tubach for a copy. She saved it for about 20 years and then gave it to Jacki, who framed it.
Only when young Avis suggested an updated image for Mother's Day this year did Jacki contact Allan. When she opened an envelope and saw the original, she said, "I was filled with so many conflicting emotions and just cried."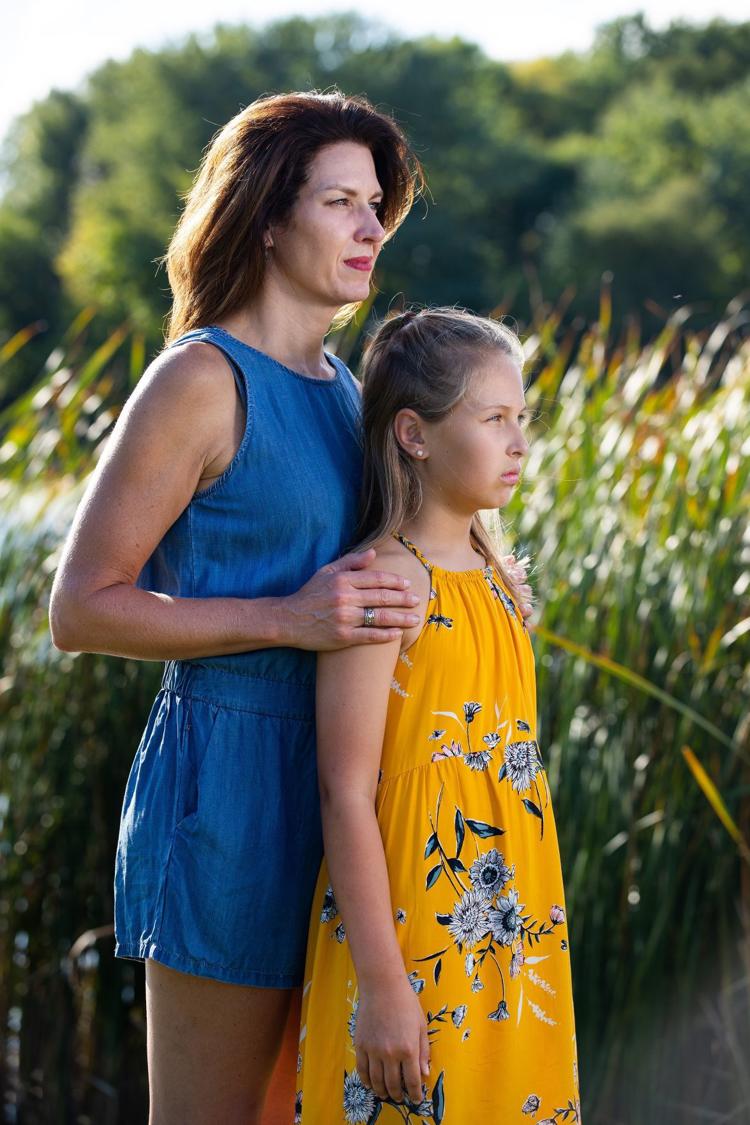 A week and a half ago, photographer Brendan Sullivan and I visited Jacki's home near Des Moines, and noticed a lovely pond nearby — a perfect location for matching the Avis/Jacki sketch with a Jacki/Avis photo.
Thanks to their grandparents, to their Aunt Betty and to the town of Adair, the young daughters grew up just fine — and are thriving and productive as they enter middle age.
As Bobbi Jo said, they are glad to tell the story of "the lady in the sketch, her girls and triumph over tragedy."