When a second-grade assignment asked to list parents' occupations, one of our kids wrote mine succinctly: "He types."
Yes, I'm glad I took that typing course one summer in high school, and even happier that I found a newspaper that paid me to line up words for a living.
I've been honored to type — er, write — for the Omaha World-Herald for 48-plus years. And as a non-native, I'm glad I landed in what became my beloved Omaha.
I've loved the rest of Nebraska, too, and have enjoyed taking relatives from Ohio on sojourns through the Sand Hills to the Pine Ridge and to western parts of the Cornhusker State. Southwest Iowa, too, has long been an important part of our circulation area.
As I head into retirement, this is the final column of my career. In the big picture, there's nothing momentous about that — lots of us, if we're lucky, eventually get to retire.
I turn 70 at the end of October, so this seems like a good time.
With the many kind comments, calls and notes I've received, it feels like I'm attending my "vertical funeral." Thanks to all.
Rather than try to review an entire career, here's a capsule: In my early years, I covered cops, the courthouse and city hall, and wrote a lot of feature stories. Then one day at 33, without seeking the job, I was named sports editor and sports columnist.
At 43 I asked to return to the general-news sections, and since then I've enjoyed writing a metro column, meaning stories about local people, trends and institutions, trying to find universal themes.
Those two paragraphs summarize it. But just as with your career, no doubt, I think of all the people I've met — including those I've interviewed and those I've worked with.
My buddy, Steve Jordon, and I have worked for the paper for much of the past half-century. Yes, we originally wrote on actual typewriters, with paste pots nearby to attach sheets of paper together into one story at a time. We went electronic in the late '70s.
In 1980, before I became a sportswriter, I was assigned to cover the Olympics in Moscow. But the U.S. boycotted, and the much-anticipated trip was off.
Steve, who thinks he's funny, marked the opening day of the Moscow Olympics by taking me to lunch in downtown Omaha at a modest place called the Olympic Cafe. OK, close enough.
Years later, in 2002, he stayed at my side during a much different time.
On a Friday morning, I received a phone call from a police detective in Texas. She said a stranger had abducted, robbed, raped and shot my 24-year-old daughter.
Bridget, a teacher there, was in critical condition, connected to breathing tubes. I called my wife, Barbara, who was in our original hometown of Cincinnati, and who had the terrible duty of telling our other three children, Laura, Kevin and Nick.
As I wondered how I would get to the town of Killeen, Texas, our publisher sent word to get out to the airport — he had ordered a plane. I grabbed a few things at home, and Steve asked if I wanted him to go with me.
I declined, but Barb practically shouted over the phone as she wisely said: "Take him!" I grabbed a bag with extra clothes. Steve boarded with only what he was wearing.
Over the years I'd written about and sympathized with other families' tragedies or times of great difficulties, but soon I was writing about our own. Bridget, who had noted as a 7-year-old that her dad "types" for a living, soon was a serious subject in my columns.
Her assailant, who broke into her apartment and drove her to a field, eventually shot her three times and thought she was dead. But after he drove off in her car, she somehow made it 200 yards to a house in the middle of the night, naked and bloodied.
A wonderful man, Frank James, covered and protected her and called for rescuers. (Several years later, I was honored to speak at his funeral.) Bridget's life was saved in six hours of surgery. That same morning, the attacker was arrested.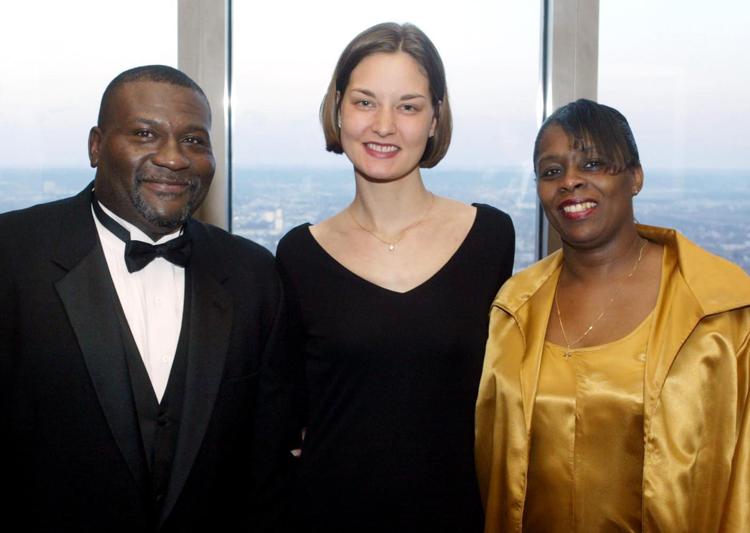 Steve stayed with me — and with the rest of our family, who quickly arrived — that entire first weekend. Later, he returned to Texas with me for the attacker's sentencing, life plus 40 years.
Bridget, meanwhile, began speaking out on behalf of survivors of sexual violence — first, in my column — and granted many interview requests, from national magazines to BBC Radio to network news programs.
Barb and I and her siblings are proud not only that she gave many interviews on behalf of survivors — long before the #MeToo movement — but also that after moving to New York City, she became a volunteer advocate in emergency rooms for survivors of rape and domestic violence.
And then, amazingly, she married a producer of her ABC News "Prime Time" story. The Jordons and other friends and family members flew to New York for the wedding.
Bridget and husband Eric M. Strauss, managing editor of the ABC News Medical Unit, today have two boys, 3 and almost 1.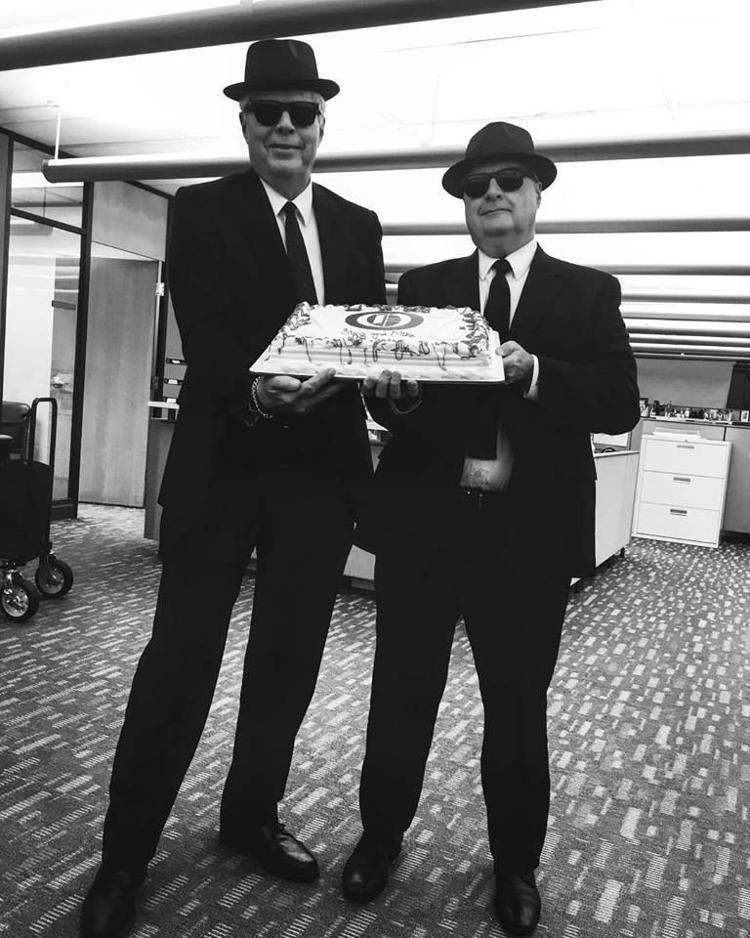 It so happens that Steve Jordon and I are both retiring this weekend, and we enjoy calling ourselves "the News Brothers." We even dressed up like the Blues Brothers in a bit of folderol at our farewell reception Friday in the newsroom.
At a time of change in one's life, it's well to be grateful anew for dear friends who stuck with you — as Steve and his artistic and musical wife, Helen, have done. I'm deeply grateful, too, for other friends and for the many folks who provided such great moral support to Bridget and our family.
I'm also greatly appreciative of all of The World-Herald's print and online readers — and of my talented and hard-working colleagues, none of whom write or edit "fake news."
It's been a privilege to represent the newspaper I love throughout the community and sometimes around the state, speaking at or emceeing events, and now even singing.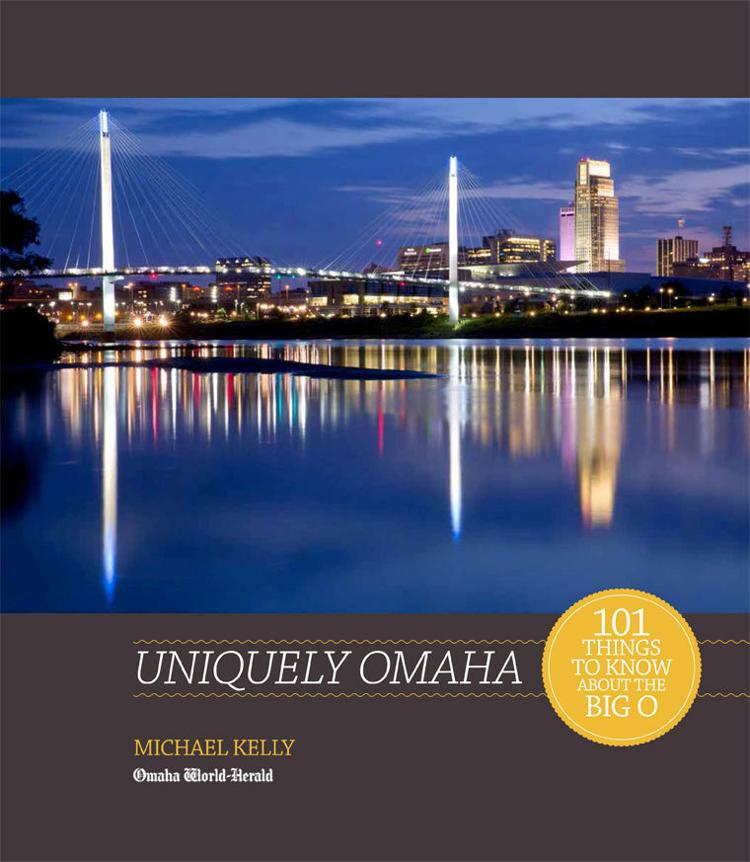 A last morsel of news: I'm pleased to say that The World-Herald is ordering a reprint of my book, "Uniquely Omaha," beautifully illustrated with photos. We sold out the first printing of about 5,000, and now we're freshening the book, which will be available in November.
Two of our four children and five of our 10 grandchildren live in Cincinnati, so I'll eventually sell my place in Omaha and head that way. I plan to return to Omaha often, but Barb and I hope to grow old together around our family and travel more to see our grandkids and their families in New York and Orlando.
As an 8-year-old, I played a board game set on a beautiful map of the world. Players would roll dice and travel from city to city, a great introduction to geography. As a result of that game, I can say that long before I landed "in" Omaha, I landed "on" Omaha.
Any time you take a chance by moving to a new city or going to a new job, it's kind of a roll of the dice — but it turned out that the real Omaha was a great place to land.
It's where I'd settle in for the long haul, enjoy a varied career and steadfast friends, and gain readers who'd allow me to type away.
Oops. My final deadline is approaching, and my editor is looking at her digital clock. So it's time for me to say farewell, dear readers — and thank you.