If you want to feel close to Omaha history, stand on the corner of 25th Avenue and Marcy Street and look south.
What you will see is a stately apartment building and a bunch of aging houses in the Columbus Park neighborhood. But what you are actually looking at is something bigger, something bolder, a story too good to forget.
You are staring at the long-ago real estate empire of Omaha's first Italian millionaire.
Vincent Chiodo built this neighborhood roughly a century ago, constructing dozens of houses and duplexes and four apartment buildings in the spot that Omahans then indelicately called Dago Hill.
He then made and lost a fortune, dodged manslaughter charges not once but twice, became the Italian government's man in Omaha, and 101 years ago, built his crowning achievement.
The Chiodo, he named his grand apartment building. Today, the residents who live there call it the Lancaster.
"Nobody knows about Chiodo and all what happened," Chuck Martens says. "I think he deserves a place in history."
Martens is the man ensuring that we remember one of early Omaha's first prominent Italian immigrants. The longtime resident and caretaker of the Lancaster building got it on the National Register of Historic Places last year, on its 100th anniversary.
He has deeply researched the life and the buildings of Vincent Chiodo. And Martens, who runs the Forgotten Omaha Facebook page, kindly offered to give me a tour of the building and the neighborhood, as well as a rundown of Chiodo's life.
At the tour's beginning, he drove me to a spot near the Florentine, the first apartment building Vincent Chiodo built. He pointed to his left.
"Right there is where he shot and killed his nephew," Martens said.
But we're getting ahead of ourselves.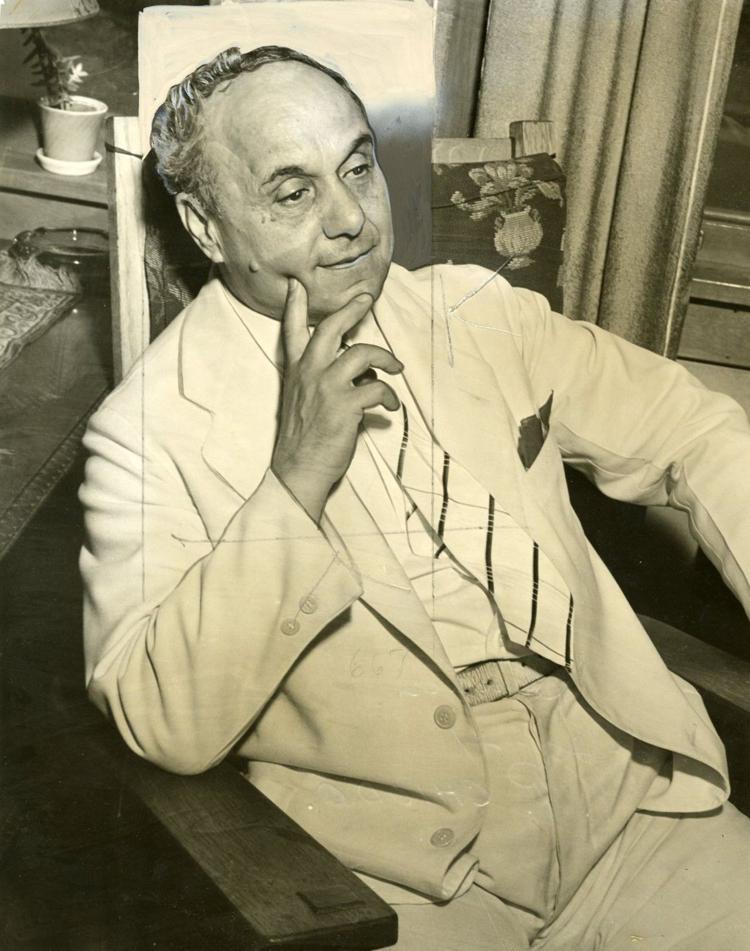 Vincenzo Pietro Chiodo was born in Calabria, Italy. In 1885, the 16-year-old got on a boat with his brothers and ended up in Omaha.
At first he found work as a tailor, and evidently a pretty good one, too: By the turn of the 20th century, Chiodo's tailor shop occupied prime real estate across the street from City Hall and employed a dozen people. But about 1900, Martens says, Vince Chiodo decided to get in the real estate game.
He chose a perfect time to do so. Italian immigrants were coming in droves, too many to fit into the tiny area just south of downtown today many of us know as Little Italy. The Italians were pouring into the neighborhood near 24th and Marcy. They needed homes.
Chiodo started to build them. He built duplexes and tiny homes for blue-collar workers. He built giant homes, including his own right in the neighborhood where it still stands today.
He built a dance hall at 24th and Pacific that later became the Rotella's bakery headquarters. It now houses a construction company.
He built three apartment buildings: the Leone in 1911, the Florentine in 1912 and the Carpathian a year after that. (The Florentine still stands, and is currently being renovated.)
But he saved his best for last. In 1916, along with architect Birger Kvenild, Chiodo began to plan a massive four-story building at 25th Avenue and Marcy Street.
He bought eight grand Corinthian columns that had previously stood in front of the old Douglas County Courthouse and placed them at the building's entrances. He acquired the brownstone from the courthouse, too, and used it on the exterior of the building's first two stories. He and Kvenild designed the building in an L, with sunrooms in each of the 30 units. When it opened to much fanfare in 1918, Vincent Chiodo unveiled the new building's name: the Chiodo.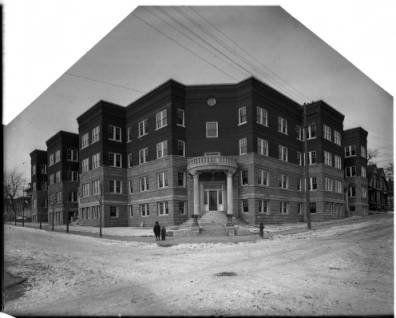 Today the apartment building where Martens and more than two dozen other Omahans live still retains whiffs of grandeur. There are the terrazzo floors, ornate oak staircases and, of course, the Corinthian columns at each entrance. It is a cool 101-year-old building, and a building that gets even more intriguing when you learn what happened to Chiodo after he built it.
His life went south. Way south.
First this World-Herald headline on April 15, 1923: "Landlord Slays Nephew Janitor; Says Aiding Girl."
Chiodo, the landlord in question, had allegedly shot his nephew and employee Victor Bonacci in the back as Bonacci attempted to run away following a dispute. The news stories at the time lay out the following tale: The family of Joanna Bonacci, Victor's 17-year-old younger sister, had promised her hand in marriage to an Omaha man. But Joanna Bonacci — Chiodo's niece — didn't want to get married, and Chiodo apparently agreed with her wishes. Victor Bonacci showed up to Chiodo's office, angry, waving a gun, demanding to take Joanna.
An argument ensued. And then, a gunshot.
Chiodo would later be found not guilty of manslaughter charges, both because he argued self-defense and also, to read the stories, because relatives and Omahans liked Chiodo much better than they did Victor Bonacci.
"He has been the benefactor of the Italians, acting as banker for them and investing their money for them," one local schoolteacher told The World-Herald after the killing.
There was yet more scandal in the 1920s. In 1924, a young man blackmailed Chiodo for reasons unknown. In 1925, a large sedan he was driving got into an accident with another car, which flipped, killing a passenger. He was again arrested and again acquitted of a manslaughter charge.
But Chiodo's development and real estate business continued to thrive, and at one point in the 1920s he was believed to have owned nearly 50 houses or buildings in the area, Martens says. By 1929, he was generally acknowledged as the richest Italian in Omaha, and in fact the city's only Italian-American millionaire.
Then, the stock market crashed and the Great Depression smacked V.P. Chiodo hard. He lost much of his fortune, including in 1932 the four-story building he had named after himself.
That year, the new owners renamed it the Lancaster.
"What an unfortunate life," Martens says. "You'd think, looking from the outside, that he had it all."
Chiodo did rebound, becoming the consul for the Italian government in Omaha in 1930, a position he would hold until his death on Sept. 24, 1949.
Today he is buried in a large mausoleum near the front of Holy Sepulchre Cemetery, a final resting place he shares with several of his children.
Chiodo has been dead for seven decades, and yet you can stand on the corner of 25th and Marcy, squint a little and get a good view of his life. You can do this as you look up at the best building Omaha's first Italian millionaire ever built, and look out over the neighborhood he created.
"It hasn't changed all that much," Martens says as we stand here. I nod silently in agreement.