The soybean farmer hoped it might be a bluff. A hard-edged negotiating tactic. A whole lot of sound and fury from Washington, D.C., and Beijing that would ultimately signify nothing to his corn-and-soybean farm near Gresham.
But now it is late June. Scott Richert's beans stand a foot tall. Seemingly every day, the president he voted for escalates a trade fight with China. Seemingly every day, the price of his soybeans plunges further into the toilet.
"I think most of us are pretty disgusted with the situation at the moment," Scott says of being caught in the middle of what seems more and more like an all-out trade war.
With a Trump presidency, "I knew we were going to get some things we wouldn't like. But I really didn't think we would go quite this far."
Soybean prices have plummeted in the past few weeks, amid threats of tariffs, then retaliation to those threats, then retaliation to that retaliation. How far? On Tuesday, prices for soybean futures briefly dropped to their lowest point in nine years before rebounding slightly.
This matters to Nebraska, no matter if you are a right-leaning McCook farmer, a politically independent Millard baker or a lefty midtown Omaha candlestick maker.
Close to $400 million in value could vanish, says an Iowa State ag economist. That's an impact large enough to affect ag-related industries that rely on farmers to buy their products. It could strain small-town economies, whose businesses and schools are largely dependent on farmer cash and farmland property taxes. And it could affect us all if that vanished $400 million in value blows a hole in the state budget.
But while it matters to all Nebraskans, it would be particularly bad for Nebraska farmers, who have weathered several tough years and, not long ago, viewed 2018 hopefully as the year things would turn around.
Now?
"Good God, we could lose $100 an acre," says Robert Johnston, a longtime farmer in north-central Nebraska and the current president of the Nebraska Soybean Association. "I think we would see bankruptcies, I truly do. I just don't see how some guys could survive another year."
He farms around Holt County, where on Election Day 2016 Donald Trump got a staggering 85 percent of the vote. He voted for Trump, and he knows only one area farmer who is a Democrat.
"And hell, even Charlie is willing to give him the benefit of the doubt," Robert says of his lone left-leaning neighbor. Scott is registered in Seward County, where Trump got 70 percent of the vote.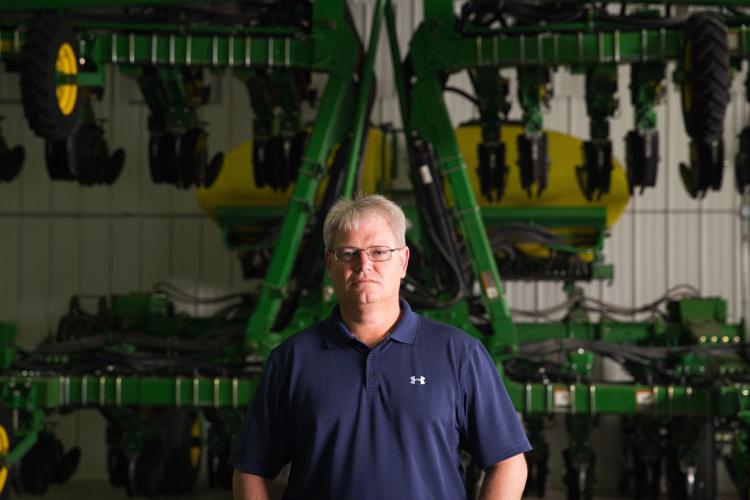 Yes, Scott and Robert still support the president. Yes, they believe that the American government does need to check Chinese power and thefts of intellectual property.
And yes, they are starting to worry that the Trump administration doesn't fully grasp — or simply doesn't care about — the devastation that a continued trade war could do to Holt County and Seward County and a bunch of other places that voted en masse for the president.
"To me, today it feels like, yeah, we're being taken advantage of," Scott says. "The base. In the heartland."
The anxiety seems to be growing right along with the soybeans.
Chad Hart, the Iowa State University ag economist, does extension work and spends a lot of time with Nebraska and Iowa farmers.
As recently as a few weeks ago, most farmers he knows were optimistic that the Trump administration's hard-edged trade efforts would work, or at the very least hopeful that they wouldn't end up causing the ag industry much pain.
But that was before the latest round of threats the president and Chinese officials have lobbed at one another — threats that come with a Chinese promise to place a tariff on U.S. soybeans if Trump follows through with his.
The threat is clear for American soybean farmers. Last year they shipped a third of the total soybeans they grew to China, which imports more beans than the rest of the world combined.
Soybean prices, which had been yo-yo-ing around, nosedived in June as everyone started to realize that, yes, this trade war might actually happen, and American soybeans might find themselves squished upon the battlefield.
Pork and corn exports are also endangered as the Trump administration picks trade battles with China, Mexico, Canada and Europe.
"There has been a mood change," Hart told me. "There's more concern now about negative impacts truly being realized."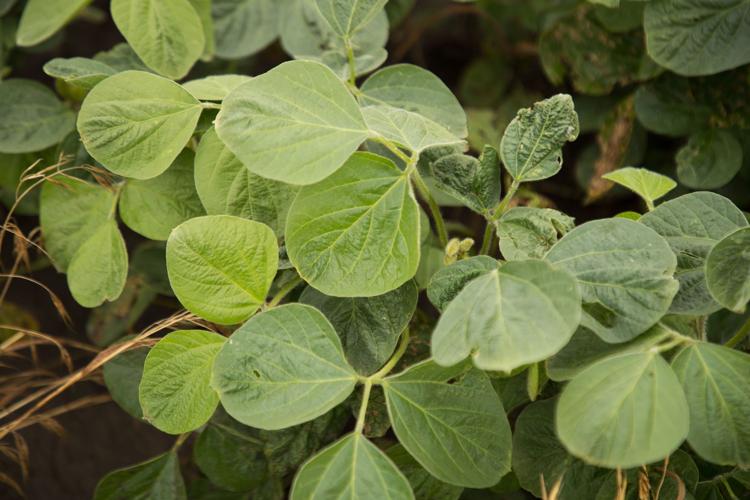 And what about if this goes on for a month, or three?
"The closer this gets to harvest, the more concern … I don't want to say panic … but the more concern that Nebraska and Iowa farmers are going to have."
Robert went to Washington this week, carrying a spreadsheet he made to show federal ag officials and lawmakers just how much he needs the price of soybeans to rebound in order to turn even a tiny profit.
Right now, he says, he would need a record-breaking harvest to break even. And, scarier still, he hasn't sold a single soybean yet.
"But hopefully," Robert stops and laughs. "Hopefully the president is the shrewd businessmen that he is. He keeps telling the secretary of agriculture (Sonny Perdue) that he's got the farmers' backs. Let's hope."
Scott is hoping, too. He's hoping that the increasingly bellicose tariff threats don't turn into reality. He's hoping that he can eventually get the unsold 60 percent of his 1,000 acres of soybeans sold at a price that won't make a stoic Nebraska farmer want to cry.
"I just keep hoping that there's a bigger end game that will fix this, but sometimes you wonder," he says.
Since President Trump famously said that trade wars are easy to win, I have to ask Scott: Who wins if the United States and China do have an all-out trade war?
"I can tell you who the losers are," he replies. "China, and the American soybean farmer."