The most hopeful thing I saw in Omaha this week looks a bit like a discount broomstick. It's a spindly piece of wood no wider than the width of your thumb. It stands maybe 3 feet tall and shakes even in the gentle midmorning breeze.
It's a tree, a very young coffee tree. Wait, no, that's a pecan tree, says Christopher Stratman, director of local nonprofit Keep Omaha Beautiful, as we stand in Bemis Park on a recent sunny morning and stare at the woody plant in question. These trees are so thin and tiny that it's hard to tell.
But this itty-bitty, newly planted tree represents something mighty, something oh-so-hopeful.
This tree is one of the 39 that a crew from Jensen Gardens Landscaping planted in Bemis Park on Wednesday morning, mulching and staking and watering under the watchful eyes of Jensen crew chief Eric Gustafson and Stratman, who is overseeing the project.
This tree is one of thousands of trees that Keep Omaha Beautiful has planted, is planting and will continue to plant in parks, rights of way, green spaces and hopefully eventually on school lawns all across Omaha. It is one small soldier in the fight against the dreaded emerald ash borer.
Stratman's nonprofit, working in conjunction with city parks officials and Nebraska Forest Service experts, has raised roughly $750,000 in private money to plant a wide variety of trees and replace the tens of thousands of ash trees that are sick, dying and being cut down.
So this little tree is rebirth in the face of mass disease and death. It is something very good sprouting from something very bad.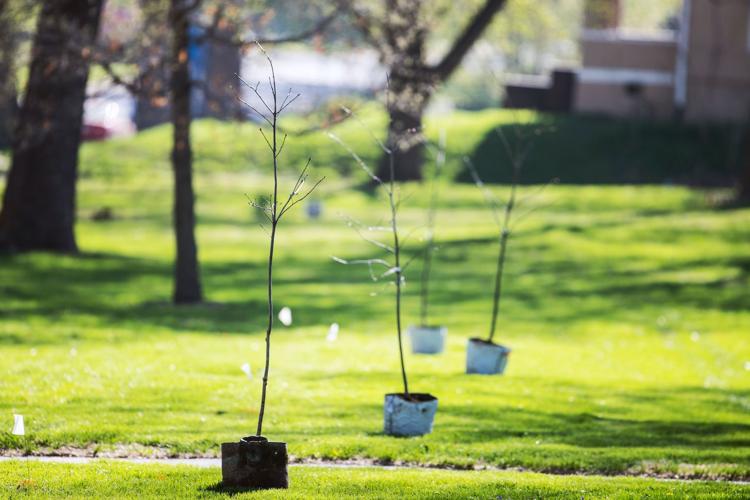 "If we are going to set down the money to do this stuff, I want to damn well be sure these trees will be here for the next 75 years, right?" Stratman, a stickler for detail, says as he digs into the mulch with his hands to inspect the depth at which the tree was planted.
It's Arbor Day, which seems the perfect day to highlight the latter-day Johnny Appleseed movement going on right beneath our noses. The Trees for Omaha project began a year ago and has already planted almost 1,000 trees in southeast Omaha. This spring and fall, the group is planting 1,500 more trees in parks in northeast and central Omaha, including new trees in our signature green space, Memorial Park.
In 2020, the bulk of the work will move to the west Omaha suburbs. Keep Omaha Beautiful has currently raised enough money — much from an anonymous donor, but also a quarter-million dollars from small donors — to plant 3,500 trees, Stratman said. He hopes that continued donations to the project will allow the program to continue for years longer.
So do I: I'm a proud Keep Omaha Beautiful board member and donor. I love that the nonprofit does a host of things — plants pollinator gardens, cleans up parks, beautifies neighborhoods, helps to run glass recycling programs and teaches school kids about the importance of our environment — that quite literally keep Omaha beautiful.
And that doesn't even include the Trees for Omaha program, the biggest project in the nonprofit's history.
"Our concept here is to build something that serves as a model for the whole state," Stratman said.
The Keep Omaha Beautiful-led project is doing this by planting trees in a way that makes it less likely that we will see a repeat of the ash borer destruction anytime soon.
Forest Service experts have helped pick out a wide array of trees that are native to the region and also underrepresented in Omaha. So Jensen, the Springfield-based landscaping company that has so far won the bids to do the planting, is putting in almost 20 different species of trees, including linden trees, pecans, walnuts, sycamores and an assortment of oaks. The diversity makes it unlikely that a single pest or disease will kill most of the trees in Omaha's parks, as the emerald ash borer is doing now to tens of thousands of ash trees.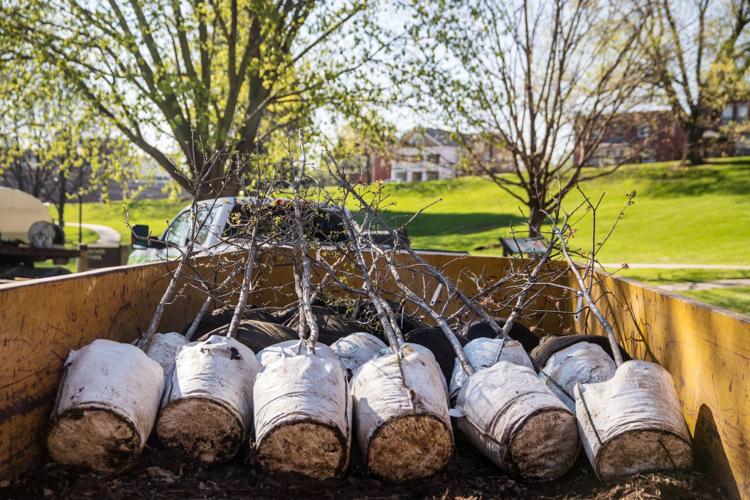 The company is also following a bunch of tree-planting best practices that will help these trees survive and thrive for decades to come. For example: These trees aren't buried in mulch (which keeps water from reaching them) and weren't grown in a plastic container, which can strangle the roots, setting up the tree to die as it grows.
(If you would like to learn more about the Trees for Omaha program and its practices, go to TreesForOmaha.org.)
I watched Wednesday at Bemis Park as the trees, grown in permeable "grow bags," were carefully placed in the ground at the proper depth, mulched sparingly, staked and strapped in to protect them from a windstorm or an out-of-control lawnmower, and watered. They will be checked twice and watered at least 10 more times this year to make sure that as many as possible live.
Watching a tree planting isn't the sexiest journalistic endeavor of all time, but I gotta tell you: There is just something uplifting about watching a bunch of new trees go into Omaha soil.
Many of these trees will live longer than we will, Stratman said. In that time, studies show, these trees will boost home values by 7 percent when planted along the right of way. Who doesn't love a tree-lined street?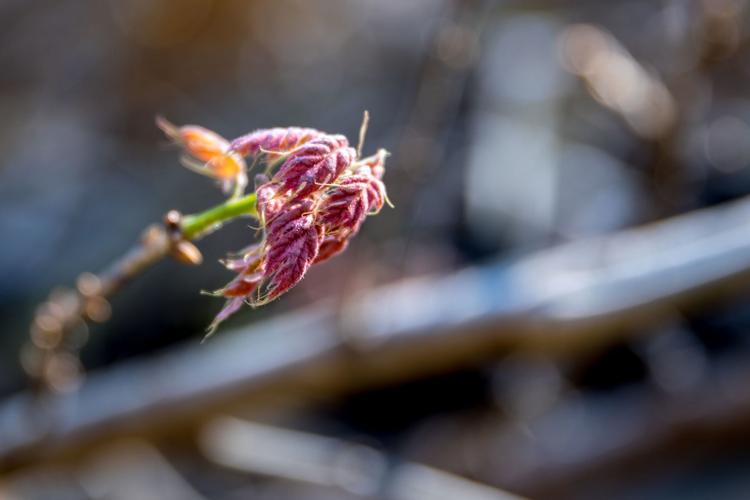 The 3,500 trees that the program will plant by 2020 will also remove 108,000 pounds of air pollution during their lifetime. And they will even make us healthier — studies show that you are more likely to walk, jog or do some crazy CrossFit workout in parks and other areas covered with trees.
That's a lot of work being done by the spindly little broomstick and his friends going into the ground at Bemis Park. And that isn't even the whole of it.
Whenever Jensen plants a park, like they did at Bemis on Wednesday, "people come up to us and ask what we're doing," Gustafson said. "They get excited when we tell them. They are excited to see something new coming."
Said Stratman: "A tree isn't a super political thing ... think about the environments we crave. Water. Green. Natural. That's what trees can offer us."
So yeah, right now this spindly little pecan tree in Bemis Park is no wider than my thumb. It shakes in the gentlest breeze. Which is the only reason I didn't bear hug it.
Our best photos from March 2019