The woman of the hour boogied across the dance floor to the microphone.
No stranger to the limelight, or to the R&B classic she was about to call up, Brenda Council signaled the deejay at the Elks Club on Lake Street. And began to sing.
"Whenever you call me, I'll be there. Whenever you want me, I'll be there. Whenever you need me, I'll be there," she crooned. "I'll be arounnnnddddd."
This old Spinners hit was part swan song and part promise.
Council, 65, was celebrating the official end to an impressive legal, political and community- oriented career that included some stumbles. She signaled that her future involvement in local causes would not change.
She'd continue to live in north Omaha as she's done nearly all her life. Push for changes important to her neighbors, friends and former constituents. And make use of her many talents, not the least of which is a warm and magnetic personality.
That was on full display last week as she grooved, laughed and otherwise held court at the Elks Club.
Tuesday marked her last official day of work at the Women's Fund. Council — appearing in the second of two retirement parties that day — danced in black sneakers. She wore a black T-shirt that said "The Woman, The Myth, The Legend."
In some ways, this was a fitting end to a career marked by trailblazing. This daughter of an Omaha meatpacker was the only black woman in her 1977 Creighton law school class. In 1997, she nearly made history, narrowly losing a race for Omaha mayor that would have made her the city's first black and first woman mayor.
She, meanwhile, climbed to Omaha's upper echelons as senior counsel for Union Pacific and partner at Kutak Rock. She held elected office on three governmental bodies: the Omaha Public Schools board, Omaha City Council and Nebraska Legislature.
Council's path included letdowns. She twice lost judgeships in a process observers said was partisan. Council is a Democrat. Judge selection at the time was controlled by Republicans.
Her 1997 loss to Hal Daub was due to South Omaha Democrats going Republican and north Omaha voters falling short on turnout.
Council's biggest losses, arguably, were of her own making. She fell behind on income and property taxes and had to repay the federal and local governments.
A gambling addiction, which first surfaced in 2005 when she was cited for trespassing at an Iowa casino from which she had barred herself, exploded in 2012.
She was then running for a second term in the Nebraska Legislature. Caught gambling away her campaign funds at casinos, Council lost the race and — most painfully for her — her law license. Because she was convicted of a federal felony related to her campaign borrowing, she cannot hold elective office under Nebraska law.
It was a humbling time. It was a potentially crushing time.
But as Council has appeared to do throughout her life, she bounced back. Friends describe her as resilient, positive and upfront.
"No bones about it," Council said in an interview. "My problem was, I didn't accept the fact I had a problem. I thought I was in control. And I wasn't."
Sign up for The World-Herald's afternoon updates
Receive a summary of the day's popular and trending stories from Omaha.com.
Council said she has repaid more than $63,000 in campaign funds and still attends Gamblers Anonymous meetings. The group, she said, "saved me."
Council credited the Women's Fund, which hired her in 2014 to oversee its Adolescent Health Project, for giving her a second chance.
"They could have very easily said, 'Oh no. You're a liability,' " she said. "But they gave me an opportunity to make a difference. I'm eternally grateful."
Women's Fund spokeswoman Jill Heggen said Council's deep community knowledge made her a great resource for important work on sex education, health care and access to help.
"Many of the doors would not have opened," she said, "had it not been Brenda knocking on them."
Making a difference was a part of Brenda Warren Council's family code.
Growing up on Pinkney Street, the Warren children — Willis, Brenda, Debbie and Tommy — were expected to help their neighbors. Mow. Shovel. Watch out for them.
Parents Evelyn, who worked for the Veterans Administration, and Willis Sr., who worked at Swift's, imbued their children with other values: hard work, education, independence and community.
Evelyn and Willis Warren weren't from Omaha originally, but they met at a dance hall on North 24th Street, and they built their lives in north Omaha.
And north Omaha has always been home to Council. It's where she's built lifelong friendships, a one-time business, the nightclub B.J.'s Showcase, and her life with husband Otha.
Well-paying jobs meant she could have moved anywhere. But Council chose to stay in north Omaha, which has always been home.
Certainly, Council was shaped by the life experience of being born black in 1953. Her life bridged the pre- and post-Civil Rights eras, and she has borne personal witness to racism and reconciliation.
She attended racially segregated schools, Lothrop and Horace Mann. Central High's racial diversity was a culture shock for Council, who graduated in 1971. She lived in a racially segregated neighborhood that had a bustling business district before riots, the North Freeway, and a combination of disinvestment, white flight and a black brain drain caused decline.
She saw the promise of people like Martin Luther King Jr. and Robert F. Kennedy, whom she personally saw during a campaign stop along North 24th Street. She mourned their assassinations.
She saw businesses burn in the 1960s riots, sparked by racial injustice, and saw her beloved north Omaha confined behind police barricades. A teenage Council had to talk her way around one such barricade just to pick her mother up from work.
She also saw opportunity. Doors that were slammed shut for prior generations like her grandmother, who fled Jim Crow Oklahoma for Canada, were starting to open and she pushed her way through.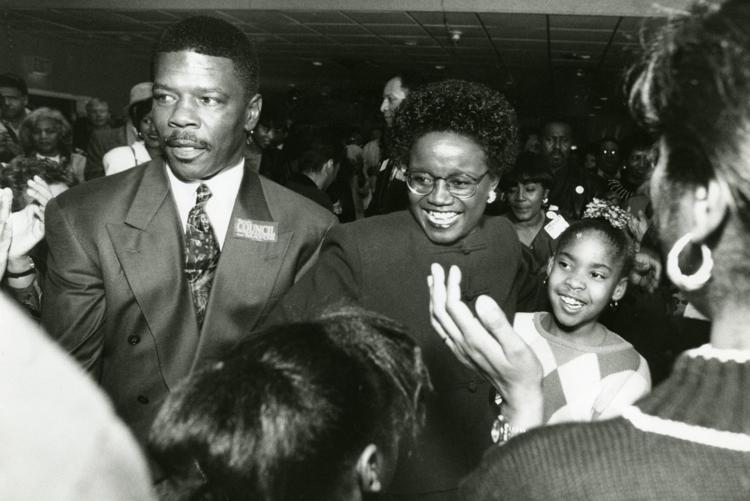 Although there were no high school sports for girls during her youth — the Title IX legislation was passed after she graduated — Council played club-league basketball in high school, earning a college scholarship that she turned down. Later, she became a youth sports official — reffing basketball and football games.
A college scholarship to the University of Nebraska-Lincoln, funded by Susan Thompson Buffett, or "Big Susie," as Council called her, brought her to the home of Warren Buffett for check-ins and mentoring. "Big Susie" was Buffett's first wife and mother of Council's Central classmate Susie.
Another scholarship paid her way through Creighton University School of Law, where Council was a member of a mostly male, mostly white class.
When asked how many black law students there were, she said fewer than 10. When asked how many black women law students there were, Council answered: "Me."
Her parents had encouraged her to think for herself, and that's how Council wound up going to law school. She was set to graduate early from UNL with a teaching degree; Council planned to be a high school social studies teacher.
But a last-minute debate with a friend during the spring of 1974 had her hurriedly scoping out where to take the Law School Admission Test, which she took with zero prep. She said she scored worse than she would have liked but better than the average for African-American test-takers at that time.
She then hurriedly scoped out which schools were still taking applicants, and Creighton was one. She graduated from UNL a year early in August and started law school one week later. Her first dorm roommate at Creighton was a Catholic nun. Council made fast friends in a class of 147, where just one out of every five students was a woman.
Lyn Wallin Ziegenbein was among the 29 women in that class. Ziegenbein, who formerly led the Peter Kiewit Foundation, said she admires Council for getting involved, having a voice and not shying away from a fight.
"She was a real pioneer in Omaha. I think maybe sometimes people forget," Ziegenbein said, saying that times have changed so much for women.
Council has lived through seismic political changes, notably the presidency of Barack Obama. Council was a delegate at both Democratic National Conventions and was given the honor of casting the Nebraska ballot for Obama in 2012 on national television. Twice she went to Washington, D.C., to witness his inauguration.
The ardent Democrat could build bridges with her political opposites, including Daub.
Daub credited Council for being a competitor, not an adversary, and for supporting his push for the convention center and arena, which was completed in 2003.
"One might not have expected that given our philosophical differences on public policy," Daub said. "We always had civil and cordial discussions even when our opinions diverged. She's had a successful life and has certainly contributed a great deal to the betterment of our community."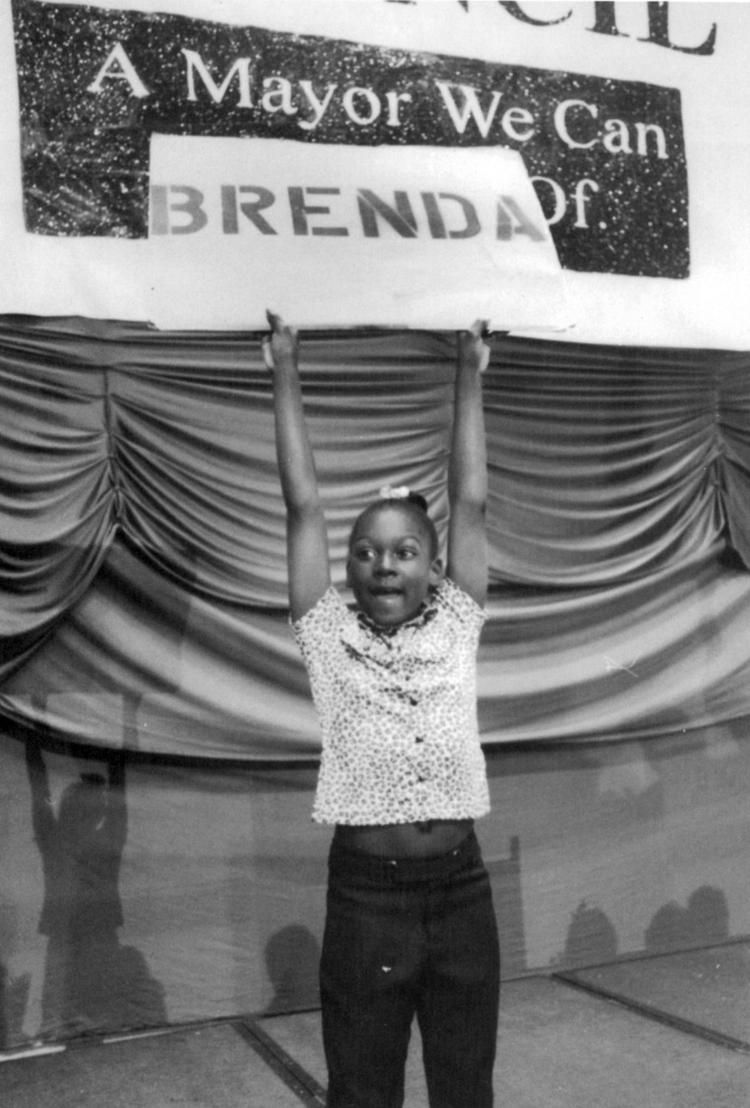 Many who know Council use the term "role model" to describe her.
To another north Omahan, Maurtice Ivy, Council is "a real model."
Ivy, an All-American basketball player who now oversees patient access at Charles Drew Community Health Center, recently tapped Council to be on the board of a new youth sports nonprofit aimed at girls. Ivy said Council is the kind of person who, when she falls, "gets back up and continues to make a difference."
"That's the epitome of Brenda Council. I love that about her," said Ivy.
Old law school pals, Ziegenbein and Mike Boyle, a former Omaha mayor and current Douglas County Board member, said Council is resilient.
"I remember the disappointment we all felt," Ziegenbein said about Council's 735-vote loss to Daub in '97. "A lot of people, in my opinion, would not have reemerged. But she did. And with dignity."
Boyle called Council "a person of principle" who made a mistake with gambling — but a mistake that is not fatal.
"We've all made mistakes," he said. "You can count on her for all the things that are important."
Council's brother, Thomas "Tommy" Warren, a trailblazer in his own right as Omaha's first black police chief, credited his sister for her "extreme resilience" and for "never being bitter."
"You have to understand, we're from the neighborhood," said Warren, who now runs the Urban League of Nebraska. "Nothing has been easy for us."
Warren said his sister's many talents — intelligence, humor, drive — led to her success.
"She's genuine. She has the ability and willingness to communicate with anyone from anywhere — from the C-suite executive to a teenager that maybe is involved in risky behavior," he said.
Nduulwa Kowa has seen this firsthand, working at Council's side at the Women's Fund in the Adolescent Health Project. The initiative seeks to educate youths about their health, prevent teen pregnancy and reduce rates of sexually transmitted diseases.
Kowa is 23. Born in Zambia, she was raised in America and sees Council as an "absolutely inspiring and affirming" example of a black woman leader.
Council, she said, taught her to use "my unique cultural perspective" and her voice to advocate.
"Brenda's always willing to do the work necessary to improve her community," Kowa said. "And that's exactly what I want to do."
Council currently is serving on the Omaha Community Council for Racial Justice and Reconciliation, a group that's planning to mark the 100th anniversary of the 1919 lynching of Will Brown outside the Douglas County Courthouse.
In an interview, Council said that through the ups and downs of her career, one thing has remained consistent: "My desire to improve conditions for people."
She added: "I'm always going to serve."
At the Elks Club the other night, she delivered this message.
Taking the microphone, she joked with the crowd about being old or old-school or, perhaps, both. Then she signaled to the deejay, who played a 1972 song from The Stylistics. And in a spot-on alto, perfectly timed to the music, Council hit the right note.
"People," she sang, "make the world go round."