Restaurants are notoriously hard businesses to make work. They come and go in every part of the city.
But here in northeast Omaha, where the places to have a sit-down meal seem few and far between, the abrupt closing last month of the Fair Deal took everyone — including the landlord — by surprise and raised questions about what it takes to succeed in this part of the city.
A drop in population, stagnant incomes and a fear factor — deserved or not but fueled by the area's higher rate of shootings — don't help.
And history's mark is still felt. Racism limited economic opportunities for black Omahans for decades. Riots in the 1960s gutted business strips. The North Freeway, built in the 1970s, tore apart neighborhoods. The landscape along main drags is so dotted with dilapidated or missing buildings that developer Othello Meadows says it's like seeing a mouth with missing teeth.
City Councilman Ben Gray uses another image: Humpty Dumpty.
"There was 40 years or longer of disinvestment," said Gray, who represents north Omaha. "It's like trying to put Humpty Dumpty back together again."
All of this combined makes for a challenging business environment, even for restaurants that sit in busier, higher-trafficked places like the 72nd Street and Ames Avenue shopping district.
"I'm frustrated," said Tim Clark, managing partner of the LoLo's Chicken and Waffles franchise at that corner. "We're at risk at the possibility of closing. We can be next."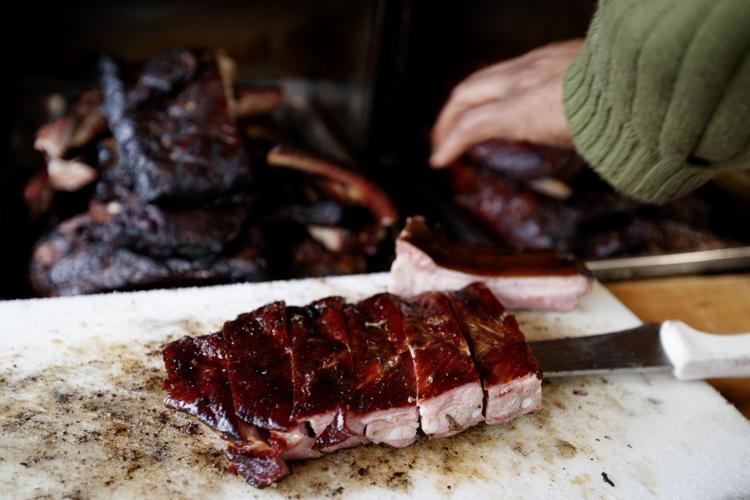 Clark was among 23 people interviewed for this column. Some, like him, were restaurant or small-business owners serving north Omaha. Some were patrons. Some had expertise in commercial real estate and finance.
All agreed that the restaurant business is tough in any part of the city and getting more competitive. They agreed that the Fair Deal's closing — after a ballyhooed reopening over a year ago with a new building and resurrected, storied name — was bad news and terrible public relations for those trying to boost the area. But they differed on the question of restaurant viability and a north Omaha address.
P.J. Morgan, the former Omaha mayor who owns a real estate company and dines out so regularly that chefs know what he and his wife get, said the closing of Lot 2 in Benson and Paragon Dundee show that location isn't necessarily a predictor of success.
Morgan said weekday workers are less likely to eat out for lunch — and more likely to eat out for dinner — which can hurt all restaurants, especially those without evening hours.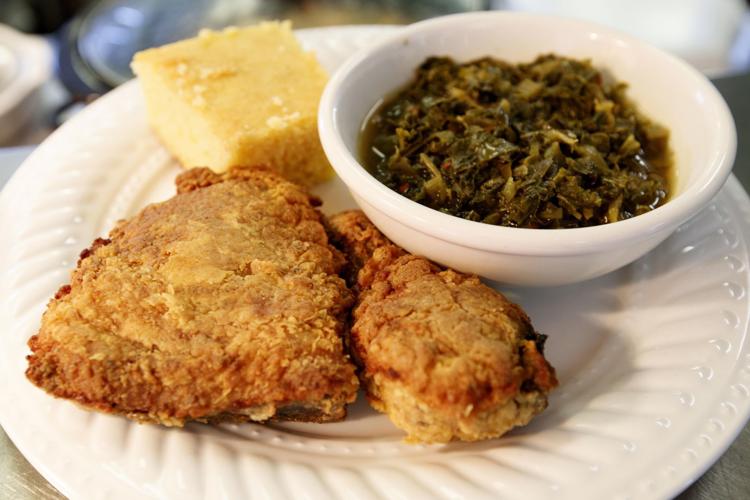 Ron Samuelson — who used to co-own M's Pub, owns Herbe Sainte in Aksarben, Della Costa in Midtown Crossing and co-owns Kith and Kin in Dundee — said location helps but is no guarantee. He said there's a secret sauce in restaurant success. He called it "an alchemy that if I knew the answer, I would be in a warm climate right now."
"No one knows," he said. "And anyone who tells you that they know (what makes a successful restaurant) probably isn't being very genuine. It's always a risk. Sure, it certainly helps to have experience, have good people on your side, have good concepts and go into a neighborhood that's well-established and has good parking. Loyal traffic helps. But it's still no guarantee."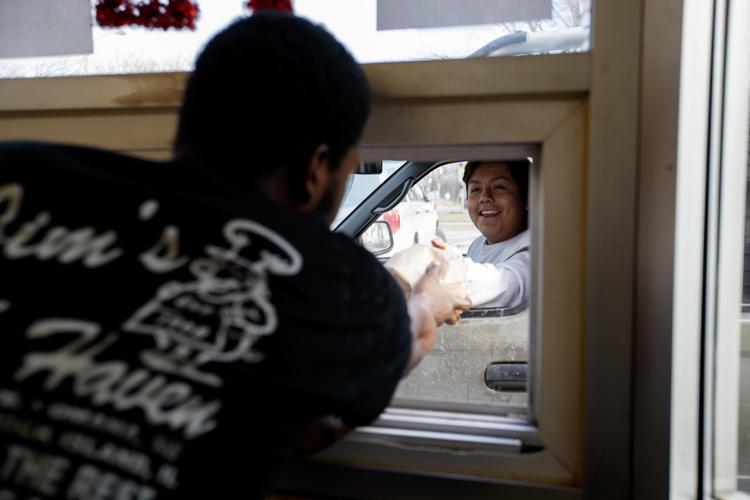 On two days of driving and eating my way through a part of northeast Omaha bounded by 45th and 16th Streets, Cuming to Ames, I found themes and contradictions.
First, name recognition and reputation certainly seemed to help. Establishments like Jim's Rib Haven at 38th Street and Ames Avenue and Skeet's on 24th and Burdette said they were able to stay open because they'd been there so long (30 years for Jim's, 66 years for Skeet's and 76 years for Nite Hawkes, 4825 N. 16th St.).
They have customers like Ralph Worthington, who swung by Skeet's one Friday for his regular order of ribs.
"I've been coming for 30, 35 years," said Worthington, a retired City of Omaha snowplow driver who lives southwest of 84th and West Center. "Even when I was a kid, my parents would come here."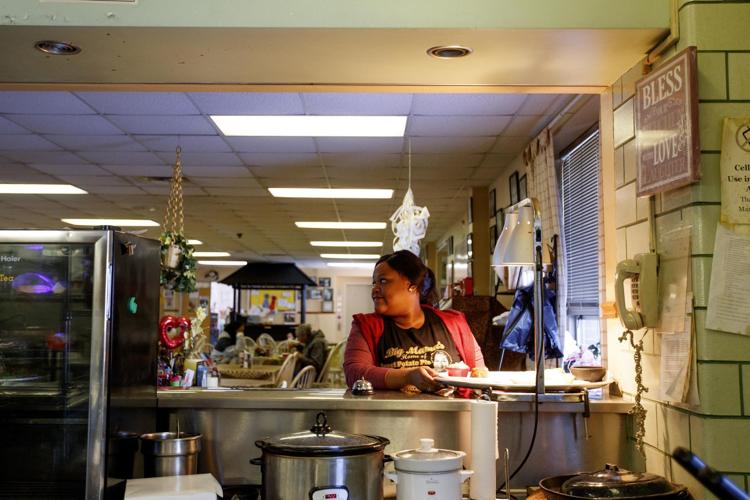 Personality matters. Big Mama's Kitchen founder Patricia Barron, described as "real" and "open" by daughter Gladys Harrison, loved to work the room at the restaurant she opened a decade ago inside the old Nebraska School for the Deaf campus. But illness — chronic leukemia and lymphoma — has kept her home most days over the past six months, and her absence is felt especially by her daughter, who is running the place for her mother, and then running to take care of her.
Takeout places were busy. You can eat in one of four booths at Time Out Foods, 3518 N. 30th St., but with seven cars lined up in the drive-thru and cars idling in the parking lot, it seemed most of the business was mobile. Jim's Rib Haven, by design, has just six chairs at a counter. There's nowhere to eat at Skeet's. The makeover at Lonnell's Southern Delights, 3112 N. 16th St., put in fresh flooring and furniture but shrunk the space. Most business there is takeout anyway.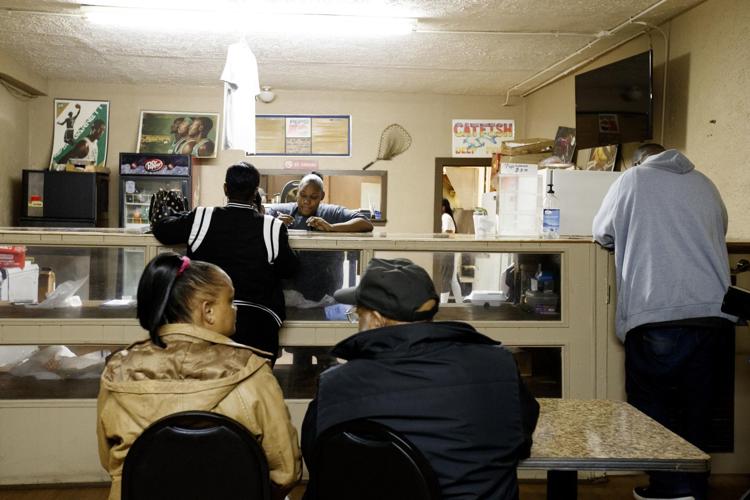 Get-n-Go, a blink-and-you'd-miss-it fish joint at 1706 N. 24th St., only had chairs for waiting. The place, housed in a 105-year-old brick-front building, was a cozy throwback. Yet the custom-order catfish and shrimp were strictly to-go. Owner Jerel Ford is open just four days a week and closes at 6 p.m.
His door, on a cold Friday night, was constantly revolving with customers willing to wait 15 to 20 minutes for their orders.
"Business is booming," he said. "Hopefully I can expand."
Here was a contradiction. The business sits just a few blocks south of the still-closed Fair Deal, 2118 N. 24th St. Parking is off-street and not great. There are no real attractions right there. Ford rejected the notion that north Omaha was some kind of turnoff, saying once people hear about good food, "They go for it."
"It's not the address," he said. "I got the best fish in town, period. People want hot, fresh fish? They come here."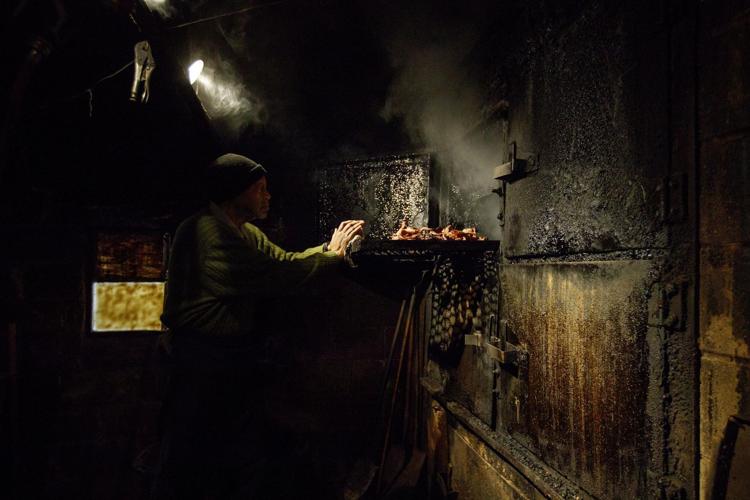 North Omaha has fewer sit-down places to eat than some other parts of Omaha. Just 34 "restaurants" — according to City of Omaha restaurant tax definition, which could include gas stations and grocery stores — sit in the ZIP codes 68110 and 68111, an area roughly bounded by Charles and Read Streets, Eppley Airfield to 45th Street.
The Florence neighborhood north of there has 24 restaurants in a list that includes a BP station and the well-regarded Enzo's.
Thirty-four restaurants might sound like a decent number for that mostly residential area. But remove the airport, mobile food service and convenience stores, and the number of sit-down places to eat falls to eight, including a Popeye's and a Burger King.
That's just 2.7 percent of the city's total 1,278 "restaurants" and well below the number a city list shows in four ZIP codes comprising midtown (179); downtown (122); southeast Omaha (116); and in all the ZIP codes west of 72nd Street (670).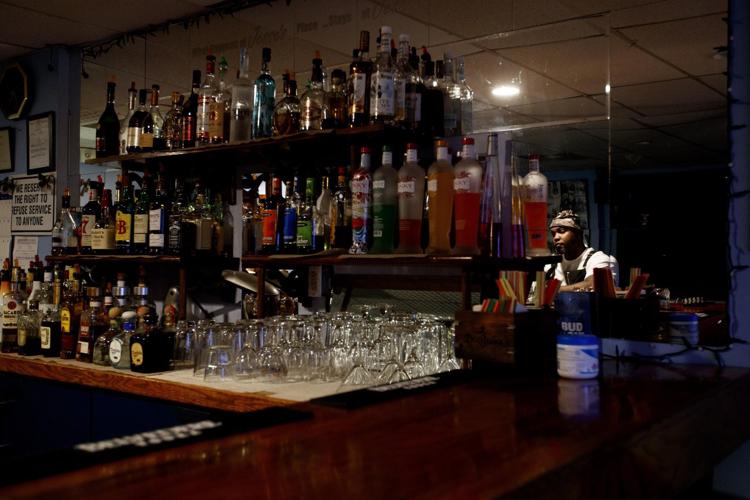 I wanted to discuss this subject with Meadows, who is developing the 38-acre Seventy-Five North Revitalization Corp.'s mixed-use development in the Highlander neighborhood at 30th and Parker Streets. We met for breakfast at Lisa's Radial Cafe just south of Cuming Street on 40th Street, not officially in north Omaha but close enough. That cafe was full at 8 a.m. on a weekday with patrons that included Archbishop George Lucas and a University of Nebraska at Omaha executive.
"If 'North Omaha' were 'North Somewhere Else' — a more progressive city — I feel you'd see more development," said Meadows, who grew up in Omaha but lived in Atlanta and is using that city as a model for the massive, philanthropist-fueled redevelopment project that includes housing, educational services and businesses.
Meadows acknowledged built-in challenges: An 11 percent population drop since 1990, which amounts to almost 2,200 fewer people in an area bounded by Cuming Street, Ames Avenue, 42nd and 13th Streets, according to demographer David Drozd of UNO.
Then there's income stagnation, with a median income in that area of about $24,000, which stands at 47 percent of the city's overall annual median income — the same share as in 1990.
Yet that isn't keeping away gourmet coffee shops. Hardy Coffee Co. is opening this month inside Seventy-Five North and moving its bakery there.
Then in March, about 2 miles farther north at 30th and Ames Avenue, a Scooter's Coffee is going in. When the sign went up recently, Julian Young — who is partnering with Don Eckles to own and operate the franchise — said his Facebook page blew up with atta boys.
Young, who runs an entrepreneurial training program called the Start Center at the Scott Technology Center in Aksarben, said he'd been in talks for several years with Eckles, his mentor, about bringing a Scooter's store to north Omaha.
Young said there's a "misperception" that north Omahans don't have money to spend and prospective businesses forget about a worker base at nearby Metropolitan Community College, public schools and businesses that can afford gourmet coffee and want it. If it isn't there, he said, "They will leave and go to another community and spend that money there."
Eckles said he's investing on that corner to create opportunities and because it makes business sense.
"I think we're going to do well because it's an underserved community," he said. "There's no specialty coffee around there anywhere. We're going to be it."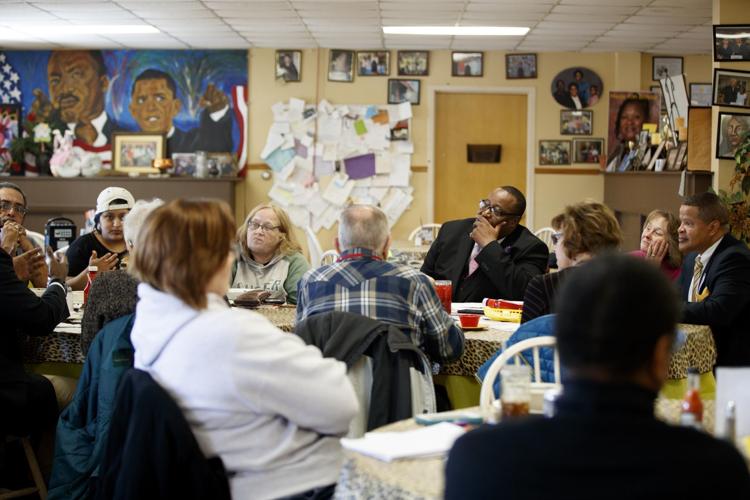 David Brown, president and CEO of the Greater Omaha Chamber of Commerce, said those two coffee shops show what's possible when "centers of gravity" — expanded and new development — bring people to the area.
"It's too easy for folks who don't have a reason to go into north Omaha to just presume nothing is happening there," Brown said. "Too few people in Omaha realize what is going on."
Clark, the LoLo's managing partner, said "heads and beds" create customers. For that reason, he called the Seventy-Five North development "brilliant" and asked for two kinds of help. First, he said, lenders need to put up more capital and give small businesses enough time to get established. Then, he said, north Omaha residents need to do their part. If they want restaurants, then they need to go to them.
"The community has to be a little more intentional," he said. "... We have to step our game up."