One unicorn built an app. It links female CEOs in certain fields for cross promotions in New York, Los Angeles, Miami and ... Omaha. This unicorn's name is Carina Glover.
Another unicorn built a website. It connects an invisible stay-at-home workforce to Omaha jobs that let them work remotely. This unicorn's name is April Goettle.
A third unicorn conducted a study. It asked a big question, a critical question that's part of a labor shortage confronting the state of Nebraska: Why do women avoid tech or, once there, leave it? Bianca Zongrone Jefferson is the unicorn here.
The unicorns discussed their projects at Do Space on Wednesday, capping six-month-long fellowships.
I'm calling these three women unicorns because that's basically what a woman is in tech. Rare. Just less than 1 in 4 tech workers in Omaha is a woman. Tech stats in general for women are pretty dismal. Nationally, just $2 of every $100 in venture capital went to startups founded by women. There are FEWER women in tech now than a generation ago.
Plus, Omaha is slipping in an annual ranking of women's standing in tech fields. (The ranking of cities is based on gender pay gap, income after housing costs, proportion of jobs filled by women and four-year employment growth.) SmartAsset ranked Omaha 18th in 2017, a ranking that spurred some meetings about it. Last year, Omaha fell to 20th. This year, we're at No. 22, behind Kansas City (No. 7), St. Paul, Minnesota (No. 10) and Denver (No. 15).
Sign up for The World-Herald's afternoon updates
Receive a summary of the day's popular and trending stories from Omaha.com.
The women-in-tech shortage is not new or unreported. And in Nebraska at least, it is just one part of a bigger labor issue: A massive shortage of tech workers hurting the state's businesses and future. It's so bad that some of the state's top business leaders said in March that the state has "a workforce crisis."
Government, university and business leaders are working together to try to find solutions. Some of that work, like the Blueprint Nebraska plan released this week, is big picture. A lot of it seems piecemeal, handled in ad hoc code schools, generic cheerleading for science, technology, engineering and math, and newish organizations that aim to provide startup help and venture capital.
Arguably, one element could be the relatively new fellowship program that allowed three women — out of a competitive field of 30 — to bring their ideas to fruition.
Do Space, Omaha's nonprofit tech library, offered three $10,000 fellowships paid for by a pair of longtime Omaha investors, James and Karen Linder. Dr. James Linder is CEO of Nebraska Medicine. Karen, his wife, is a former cytologist, entrepreneur and author. Both have an interest in tech and like to fund startups.
They funded a similar innovators fellowship through Do Space for educators in 2017. This year, the focus was on promoting women in tech. Unicorns.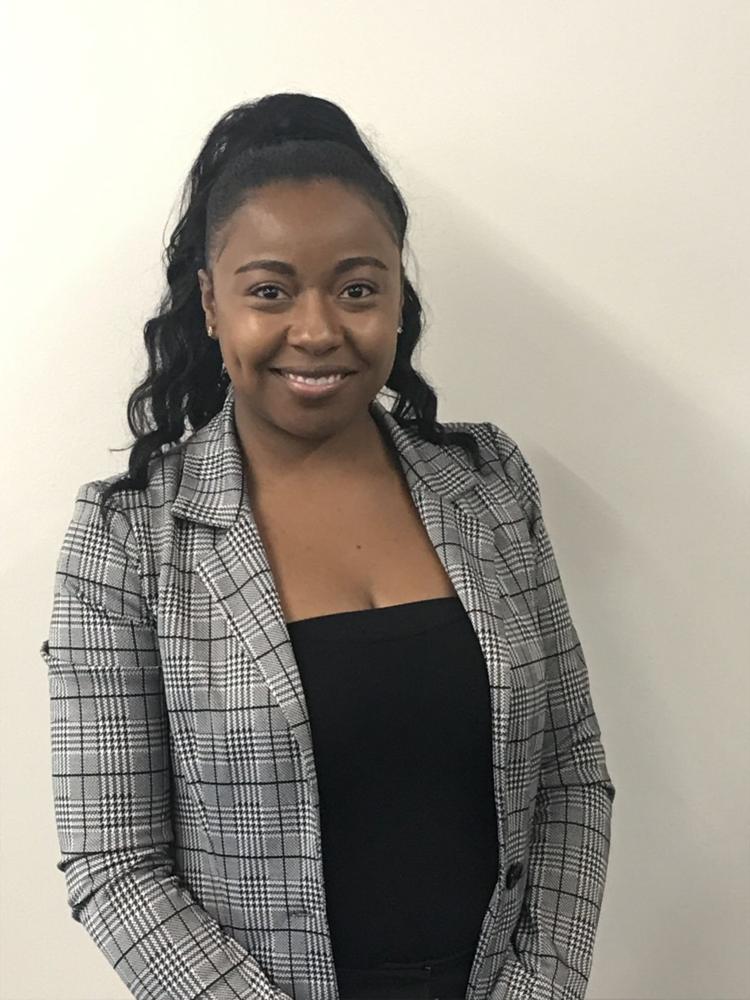 Glover, an entrepreneur, wondered why it's so hard to network, especially in the related industries of fashion, beauty, entertainment, events and public relations. So she created an app called HerHeadquarters, which is designed to put users in touch with one another to talk about projects and events that need partners and would benefit from collaboration.
Glover, a 29-year-old Marian High and University of Nebraska at Omaha graduate, is not a programmer or web designer or even someone with a tech background. Her degree is in communications.
"I can't code to save my life," she said. "Sometimes, I don't feel worthy of having the title 'woman in tech.' "
But she's started a tech product.
A downtown group called the Startup Collaborative helped her flesh out her idea. Then she won the fellowship. HerHeadquarters went live on June 6. She currently has 140 users in all four cities and is fundraising to go national by the end of next year.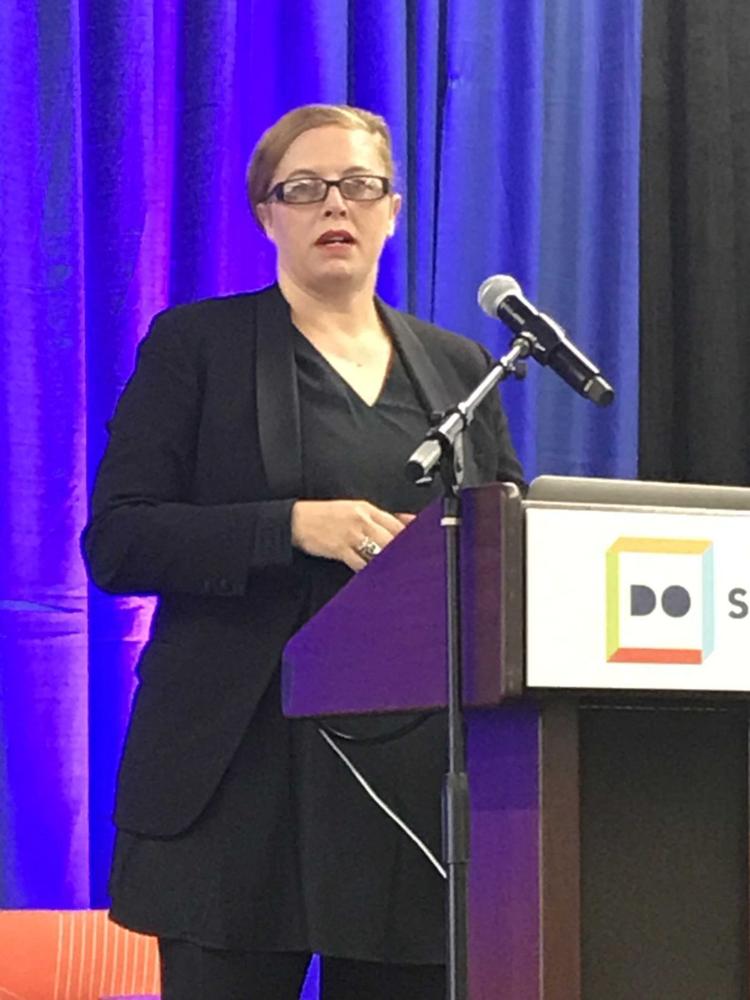 Goettle, a web designer with a 75-minute commute from her acreage near Lyons, Nebraska, wondered why companies aren't trying harder to tap rural workers or better connect with a potential workforce that might be more willing to do tech jobs if they don't have to go into the office.
She was stunned at how hard it seems on Omaha job sites to figure out what places would let people work remotely. So she created a website, remoter.tech. It aims to be a bulletin board of job openings to better connect would-be remote workers with jobs that could be done from home or a coffee shop.
Goettle herself now works remotely thanks to a deal she worked out with her Omaha firm. She does drive into Omaha a couple of times a week for school; the 44-year-old with a music and fine arts background is finishing a computer science degree.
The third unicorn wanted to look at why so many women don't consider tech, start in a STEM major but switch gears, or leave tech once they get there. And she wanted to know why women stayed.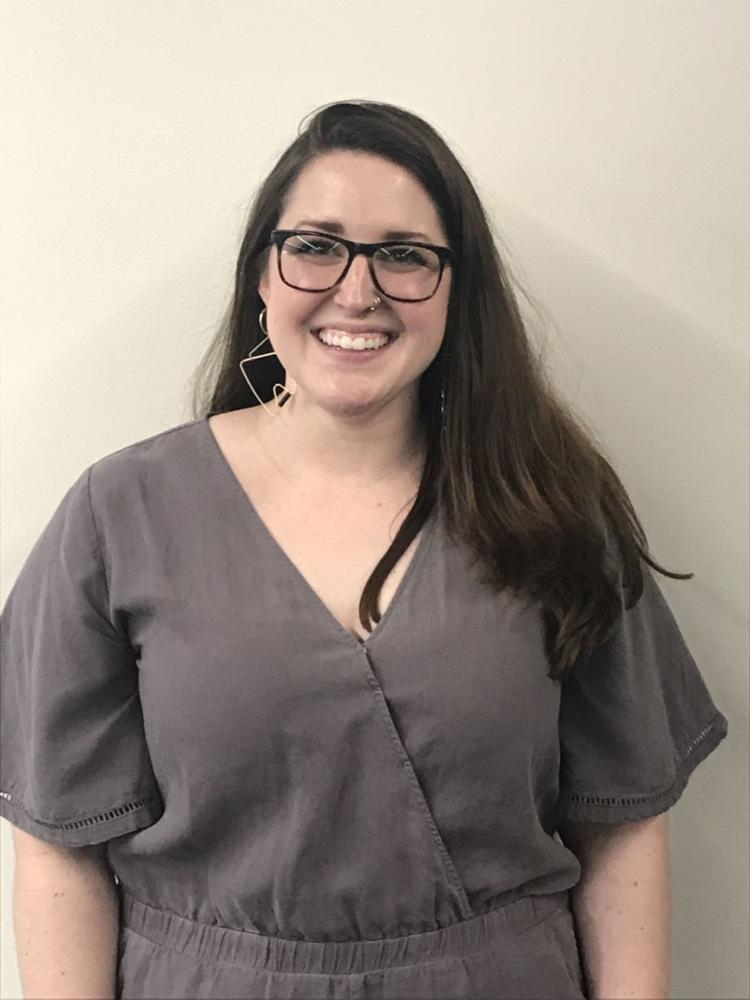 Jefferson, 30, started as a math major in college but switched to business and wound up getting a master's degree in human resources development. When she started a doctoral program, she was struck by smart undergrads having fun building websites and video games. This could be a job?!
She left UNO, got trained in front-end web development and went to work at four different firms before landing at Hudl, a sports analysis company in Lincoln where she works as a senior product designer.
For her project, Jefferson developed a survey and interviewed college students and women in various fields. Among her 20 subjects, these needs emerged: Flextime. Positive workplace culture. And "sponsors," which Jefferson defined as mentors who "stand up for you and say, 'I think you'd be really good at this. You should go for this.' "
Jefferson said being a unicorn is lonely, difficult and drives women out of the field.
"It's a difficult feeling knowing that not only are you responsible for making sure other people feel you are competent, but also having to represent your gender at work," she said.
Her interviews revealed that she wanted to know more. More, for example, about what it's like to be a woman of color or a transgender woman or a woman doing freelance tech work.
Rebecca Stavick, the executive director of Do Space, said she hopes to run an even bigger survey to answer those questions. She said that attracting and retaining a tech workforce is imperative and that Omaha needs "all hands on deck."
"If you don't have techies," she said, "you don't have a business community."
This is partly why Stavick did the fellowship program in the first place. It's her attempt to boost the tech workforce by boosting women in it. Then unicorns won't be so rare.