We reporters have notebooks bursting like the overstuffed closets of those awaiting fairy god-tidier Marie Kondo.
Collectors of humanity, we are like the poor saps on Kondo's Netflix series. We, too, have a hard time parting with things, story ideas in our case, because we might, someday, finally get to … oh, never mind. The names and tales disappear into The Next Thing.
Michael Kelly, the retired World-Herald columnist, had a solution for this. Nearly every Saturday for 27 years, the veteran journalist created a home for tidbits and anecdotes, updates and announcements. And sometimes just laughs. He called this column "From the Notebook." The feature met the Kondo rule of keeping something: It sparked joy.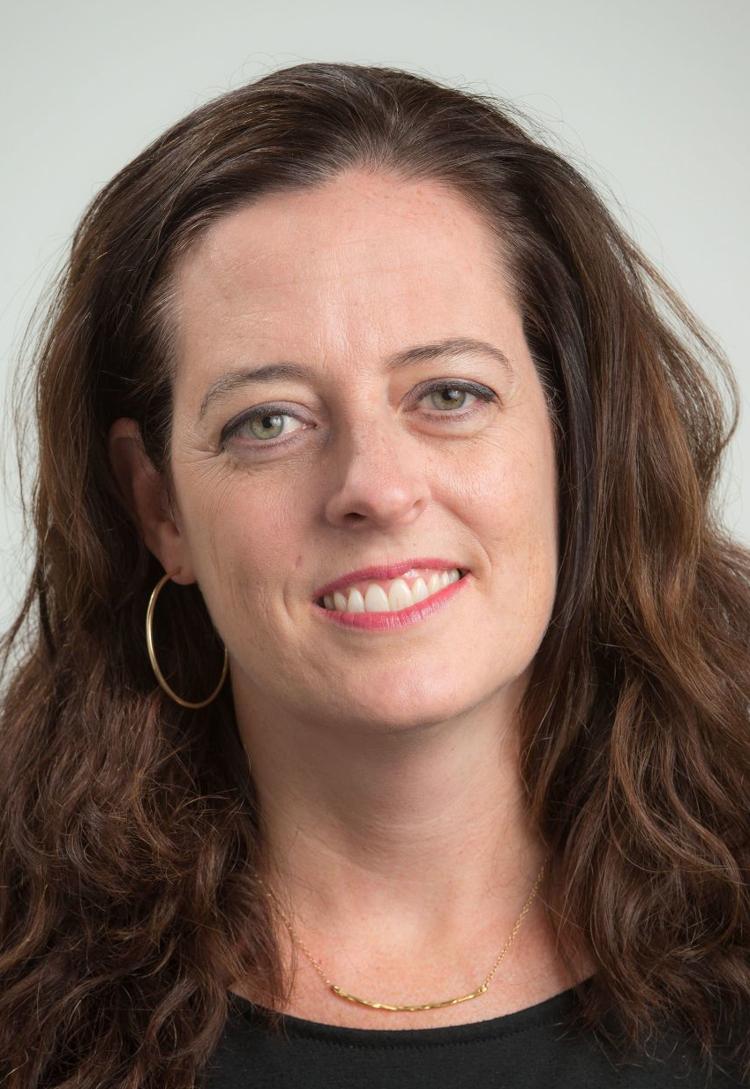 Kelly retired a year ago, just before his 70th birthday. With him went the notebook column.
But I opened that closet recently and asked Mike for his blessing to pull it out and give it the Kondo treatment: Fold it gently, say thank you and keep it.
"Yay," he emailed back. "It's a great vehicle for short, newsy reports as well as observations or quips."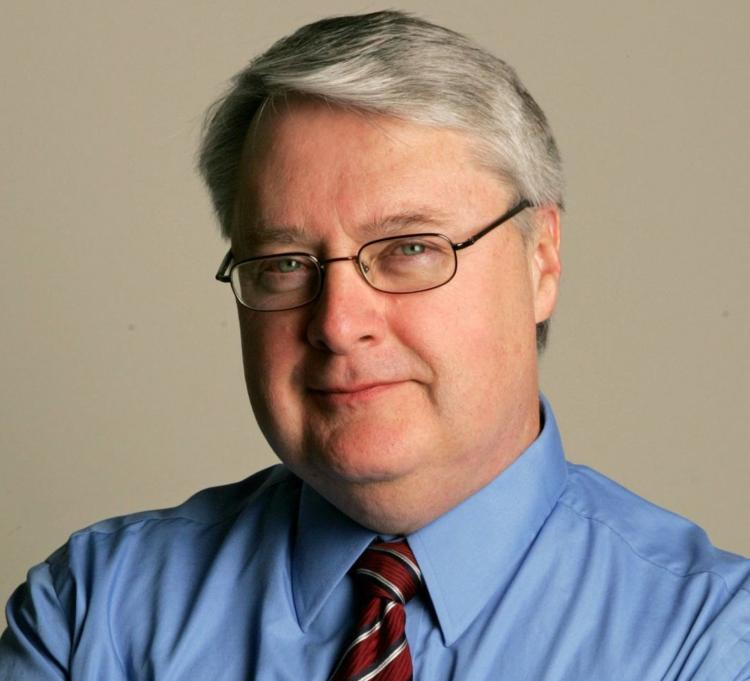 So what's the short, newsy report on Kelly?
Reached in Cincinnati, where he was sitting on his screened-in porch, listening to classical music and transcribing interviews for a book about a prominent Omaha family he can't name yet (hint: not mine), he gave me the rundown.
The good? Retirement is busy and fruitful. Kelly, who worked at The World-Herald for 48 years, was afraid he'd hate it. But he doesn't.
He and his wife, Barb, are planning a trip to Omaha Beach in France as part of the Omaha Sister Cities Association, a group with which he's still active. The couple enjoy time with their four children and 10 grandchildren, whose ages range from 20 to 20 months.
When not with them, Kelly is back in Omaha, seeing friends and appearing publicly to speak or emcee or sing.
The bad and ugly? When driving from Omaha to Cincinnati in July, Kelly hit a deer. It happened in a rural part of Indiana on Interstate 74. The deer darted onto the road, and Kelly had zero time to react. The accident totaled his 2015 Honda Civic, but Kelly walked away stunned but unhurt. And incredibly grateful.
Kelly might be the biggest fan of Omaha I've ever met. He wants you to know he didn't "flick the lights out" on the city when he moved back to Cincinnati, and wanted me to wave to you. But wave back when you see him around town.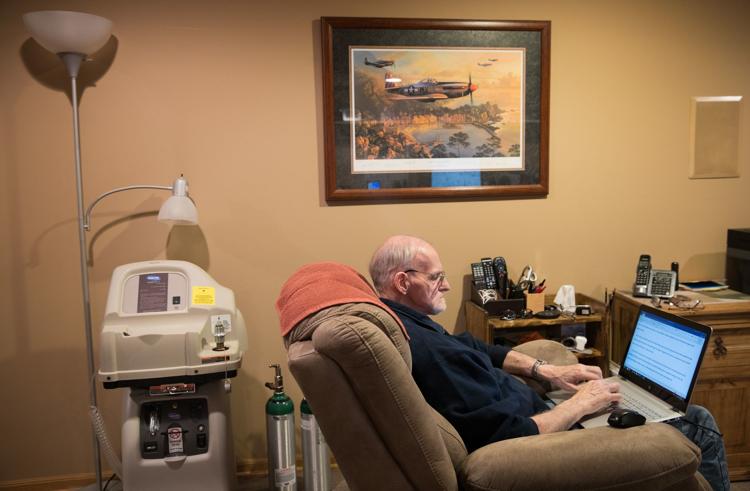 In 2017, I'd written about Chris Petit, a retired City of Bellevue employee and retired Air Force major who pumps out novels quarter-horse fast. Back then, he'd written 33 Amazon e-books and earned north of six figures on his cut of 99-cent book sales, which — understatement of the year — spoke to his popularity. Total sales through July were 970,000, and he expects to hit 1 million by September.
Now 69, Petit is still popular and still cranking out fiction despite the debilitating effects of radiation treatment from 24 years ago.
I get emails all the time from his fans asking about him. So Chris, how are you?
"My health is really goofy. I can't talk much at all and my neck (has) really become a, well, pain in the neck," he wrote, showing a sense of humor that sustains him still. "I'm pretty limited in what I can do now, and it's beyond frustrating. Even silly things like folding laundry are difficult."
But don't let that fool you. Petit rises before the sun, around 4 a.m. He tube-feeds himself and then turns on his computer, beginning what ends up being a 12-hour writing and editing marathon. Petit's latest novel is called "Hitch."
"I'll just keep going," he wrote in the bio on his Amazon author's page, "until I'm not going any longer."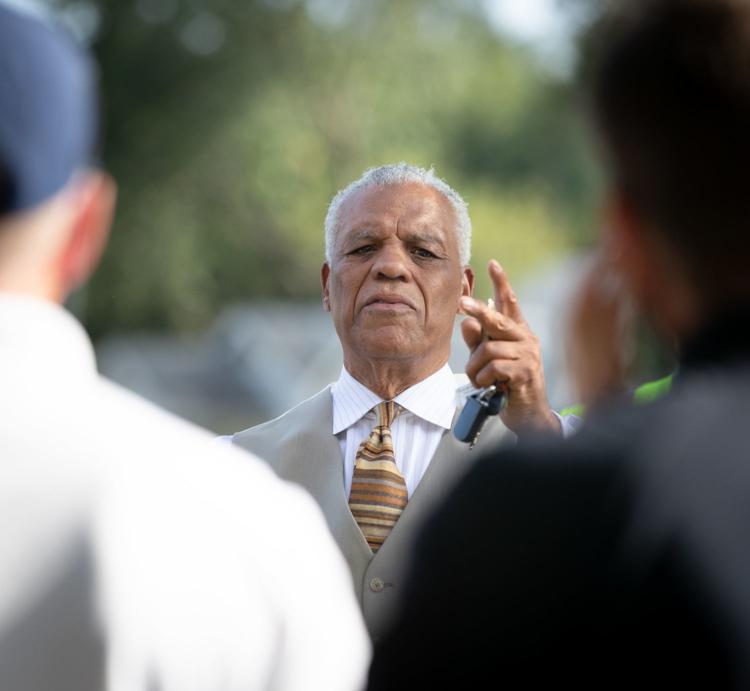 "Prolific" seems to be a theme here today, and that is true of Preston Love Jr.
The 77-year-old son of the late jazz saxophonist Preston Love has dedicated his life to racial justice and youth development.
He takes Omaha youths on an annual civil rights tour of the American South. He has started tours for the public on Omaha civil rights and north Omaha. He has written a book on the history of black voting and leads voter education seminars and voter registration drives. He started a group called Black Votes Matter.
On Aug. 31, he is inviting the public to the gravesite of Will Brown, a black man unjustly accused of raping a white woman and lynched in downtown Omaha 100 years ago. Love is holding a cleanup at the grave, which sits in the old Potter's Field near 48th and Young Streets.
"There's a history right here," he said.
You can feel that history beneath your feet at the cleanup, which starts at 10 a.m.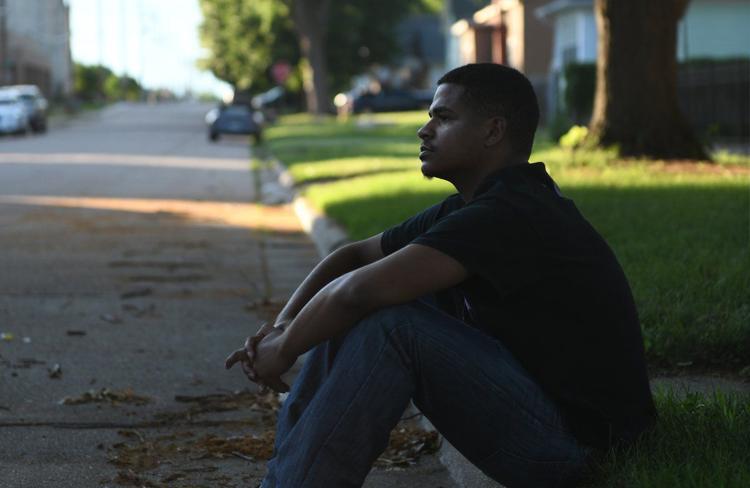 The effects of history on the present can be felt in the upcoming release of a compelling film, "Out of Omaha."
The documentary follows Darcell and Darrell "Rell" Trotter, twins who grow up in north Omaha and try to escape poverty and trouble. It raises difficult questions: Can these young black men escape their circumstances? And must they leave Omaha to do it? The film offers no easy answers. Instead, for 92 minutes, "Out of Omaha" serves an up-close and unvarnished look at the challenging circumstances facing the young men as they come of age.
Sign up for The World-Herald's afternoon updates
Receive a summary of the day's popular and trending stories from Omaha.com.
"Out of Omaha" first showed publicly in New York City last year, where it won the Audience Award at the DocNYC film festival and has been making the rounds at film festivals around the country. "Out of Omaha" showed briefly in Omaha in March, during the Omaha Film Festival, where it won the Audience Choice Award of submitted documentaries.
On Thursday, the film premieres at Aksarben Cinema, and an after-watch party will be held for attendees. It will be shown at Aksarben through Sept. 4.
It also will be shown in Kearney on Sept. 6, 7 and 8 at the World Theatre.
On Sept. 9, viewers can find it on TV on Starz and available for download on most streaming services.
The film's credits include: executive producer J. Cole, a musician whose label, Dreamville, provided support; director Clay Tweel; and producers Tim Grant, Steven Klein and Ryan Johnston, a Gretna High and University of Nebraska-Lincoln graduate who got connected to the Trotter twins through his educator father, Jef, who was working with disadvantaged youths at the time.
The film also features a cast of supporting characters, real-life Omahans like Wayne Brown, who works for the Urban League of Nebraska; Barbara Robinson, who is active in anti-gang efforts; and State Sen. Ernie Chambers.
The documentary is prolific in this way: Johnston and his friends spent almost a decade following the twins and capturing their lives on film.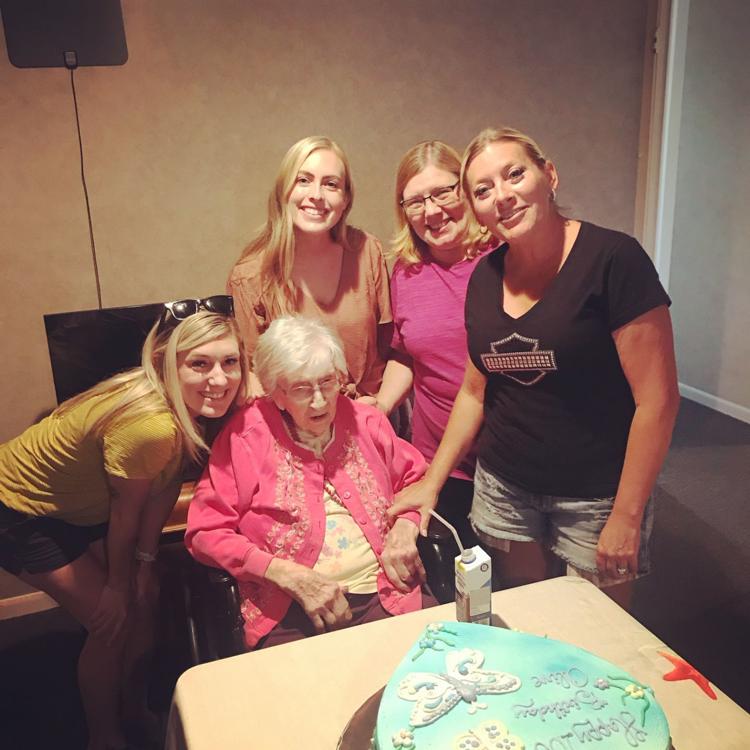 Olive Olsen had a big birthday on Tuesday. She turned 106.
While that might mean a lot of candles on the cake, Olsen is still too young to make the cut of a unique list kept by the Nebraska Health Care Association, a Lincoln-based advocacy group for providers, facilities and employees involved in long-term care.
Researcher E.A. Kral of Wilber, Nebraska, chief candle counter, keeps this list and told me that to be named one of Nebraska's oldest living residents, you have to be 107. There are three: Ruth Blauvelt of Lincoln (age 107), Susan Wiese of Grand Island (age 108) and Thelma Sutcliffe of Omaha (age 112). On Oct. 1, Sutcliffe turns 113.
People live longer these days. Reaching 100 has become, as the kids say, NBD. (No big deal.)
But one person's NBD is another's VBD, and Olsen's family celebrated with a party Thursday at Compassionate Memory Care, where she lives. A staffer at Prime Home Care had tipped me off by email. When I saw "hospice" in the staffer's title, I asked, Is Olsen in hospice?
To which Lisa Dempsey replied, "Not currently." Apparently Olsen WAS receiving that kind of end-of-life care, "but was doing so well she was discharged."
That's not too surprising, given how strong Olsen is. The Iowa native was a product of the Great Depression. She saved every penny and worked hard in a motel operation she and husband Elmer ran in Audubon, Iowa, and later at a dry cleaner's in Omaha.
She loved to bake, specializing in cream puffs and bread pudding. She loved to dance. She drove until age 96 and lived at her home until age 100. And until recently, when the large pills became too hard to swallow, Olsen was a big fan of vitamins.
Olsen's life has spanned an incredible century. She was born in 1913, when Woodrow Wilson was president, when women didn't have the right to vote, when a kid in New Orleans named Louis Armstrong discovered the cornet and when people took the time to spell out words.
Though merely a child by the state's list, at 106 Olive Olsen still deserves our hearty good wishes. HBD!
Check out 42 stories that built, defined and characterized Nebraska
The World-Herald has gone back through the archives and uncovered stories that define not only the Omaha area, but the entire State of Nebraska.