During a tour of civil rights landmarks in the South, North High senior Sanjaya Bolton stood on the Edmund Pettus Bridge in Alabama and considered a lesson in both history — and the future.
Standing above the Alabama River last summer, Sanjaya, then a senior-to-be at North High, thought of the peaceful marchers who had walked up the bridge from Selma, heading to the Alabama State Capitol in Montgomery to press for voting rights in 1965.
She thought of how they were met with police batons and violence. She thought of their courage. She thought of their purpose. And she thought of what bearing that might have on her, all these years later.
The marchers weren't there to cure the ills of history. They had come for the future. Similarly, Sanjaya, who was 16 at the time, was not standing on this historical spot to get lost in the past. She was there to march toward her own future.
Standing there, Sanjaya could see what lies ahead for her: College, somewhere outside Nebraska. She wants to see something beyond her north Omaha neighborhood. A career in construction management, perhaps, or architecture or something to do with building things back in Omaha.
She already has an internship at Alley Poyner Macchietto Architecture and she wants to participate in a literal, concrete way in rebuilding Omaha.
Sanjaya's is but one of the life-changing stories to come from the Face-to-Face With Black History Tour, now in its second year.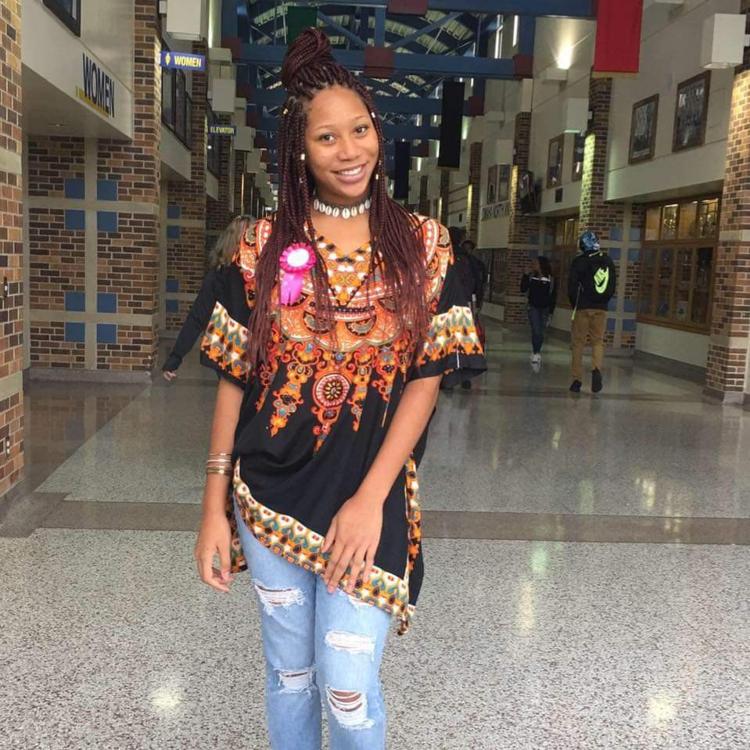 Preston Love Jr., an Omaha native who has written books and taught classes on voting and whose own father occupies a chapter of black history in Omaha, is coordinating the tour through an organization he started called the Black Votes Matter Institute of Community Engagement.
Love, 76, believes that history, including recent history he's lived through, needs to be made real for young people. And that once they can see and feel the past through stops in cities like Memphis, Birmingham, Selma, Montgomery and Atlanta, they can have a better grasp of their own futures.
He sees the tour as a formative experience, the kind that comes not just from riding in a bus through Tennessee, Alabama and Georgia, but from spending a year preparing to go and reflecting afterward on what was seen. Last year, all participants, 40 students and chaperones, could fit on one bus.
This year the trip has grown to 65 participants, including a group from Clair Memorial United Methodist Church.
Omaha Public Schools Superintendent Cheryl Logan plans to go separately and will meet up with the Omahans.
Love has designed activities around the trip that include public discussions and will draw attention to Omaha's Great Plains Black History Museum, where photographs of last year's tour are on display.
Sign up for The World-Herald's afternoon updates
Receive a summary of the day's popular and trending stories from Omaha.com.
This year's tour is already booked, but there will be a public discussion led by Love on April 18 at 5:30 p.m. at Love's Jazz and Arts Center. The gathering spot, at 24th and Lake Streets, is named for Love's father, the late jazz saxophonist Preston Love.
Preston Love Jr.'s work has drawn the attention of the West Point Society of Nebraska & Western Iowa, an organization of alumni of the U.S. Military Academy at West Point in New York.
The Nebraska chapter recently gave Love an award for community service and is sponsoring a student on the trip — the cost is $1,000 per student — and is hoping to get students to apply to the esteemed academy, the country's oldest military college. One criteria for admission to the academy is a nomination, typically from a member of Congress.
Vince Lindenmeyer is a 1991 West Point graduate who lives in Omaha with his wife, Cynthia, an associate pastor at First United Methodist Church and herself a 1990 West Point alumna. The couple want to encourage applicants of color to seek a West Point education and found in Love's Southern tour the kind of grassroots cause they could champion.
"We want to inspire these kids, we want to champion these best and brightest," he said in an interview. At a recent dinner to celebrate Love's work, Lindenmeyer called the West Point Society's award for Love "not about the past, but an award for the future."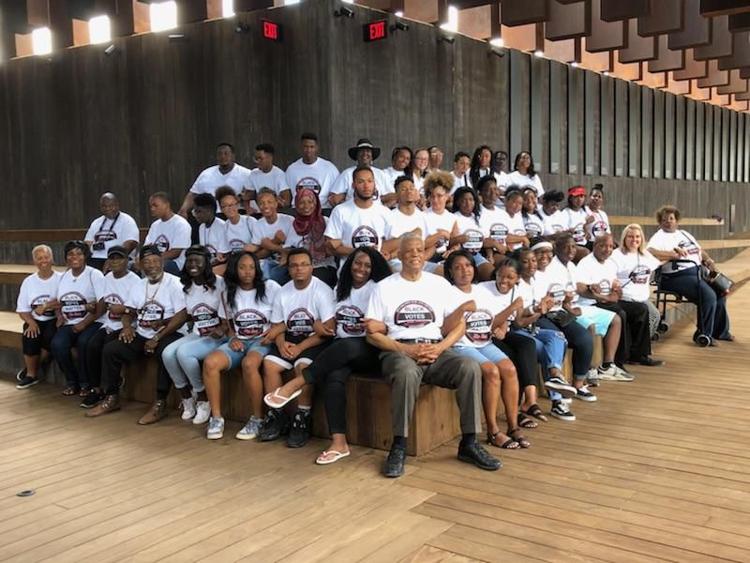 It's a historical tour, to be sure. The high school students who apply are not taking a beach vacation. They are visiting the National Civil Rights Museum, which incorporates the old Lorraine Motel in Memphis, Tennessee, where Martin Luther King Jr. was shot and killed in 1968.
They are seeing the same Montgomery, Alabama, streets where Rosa Parks, who refused to give up her bus seat to a white person in 1955, helped spark a movement. They are visiting the 16th Street Baptist Church in Birmingham, Alabama, where four little girls were killed in a 1963 bombing.
And they are marching over the very same Edmund Pettus Bridge in Alabama where people like U.S. Rep. John Lewis, a Democrat from Georgia, were beaten by baton-waving police officers who had tried to intimidate the protesters.
The trip is open to any Omaha high school student, though Love solicits applicants from inner-city youth clubs. He raises funds to pay the cost. Students who go must agree to be more than tourists. The educational trip requires reflection and writing.
"We're about outcomes," Love said. "We're trying to inspire these kids."
Justus Jeanpierre came away from the trip deeply moved. The 17-year-old North High junior said he felt shock and panic while standing in the Memphis hotel suite where King was assassinated and grief and anger at a lynching memorial in Montgomery. He said the trip gave him an emotional realization of the sacrifices prior generations made.
Asked what the tour meant for her, Sanjaya, 17, happened to be on another tour. A tour of historically black colleges and universities.
Sanjaya considered the black history trip in the context of her own future.
"So eye-opening," she said. "Intense. Amazing. At the same time, it's sad to see what was going on and what's still going on today."
Which tells her she's got work to do. Standing at Edmund Pettus Bridge, Sanjaya thought of those marchers from decades ago. She thought of why they were marching into a hail of violence. It wasn't to correct the past. It was, she realized, to make life better for "the people coming later."
In other words, her. And now Sanjaya has seized the mantle to do the same.
Photos: Our best shots of 2019 (so far)
Take a spin through the best of our staff photos from 2019. The gallery will be updated throughout our journey through the next year.